SCI-Arc Bogotá
SCI-Arc Bogotá tests experimental design methods against the backdrop of Bogotá, Colombia.
SCI-Arc Bogotá is a conduit to SCI-Arc headquarters in Los Angeles that tests the institute's experimental and innovative design methods against the backdrop of the dynamic city of Bogotá. Exhibitions, talks, and events hosted by SCI-Arc Bogotá provide a platform for exploration and discussion of the forefront of design, seeking to examine architecture within a global context. Collaborators include Colombian architects, artists, and thinkers alongside SCI-Arc faculty, students, and alumni. SCI-Arc Bogotá is committed to engagement with the cultural context of Bogotá, participating in events such as VOLTAJE, an annual new media art exhibition that highlights the horizon of concept, form, and technology.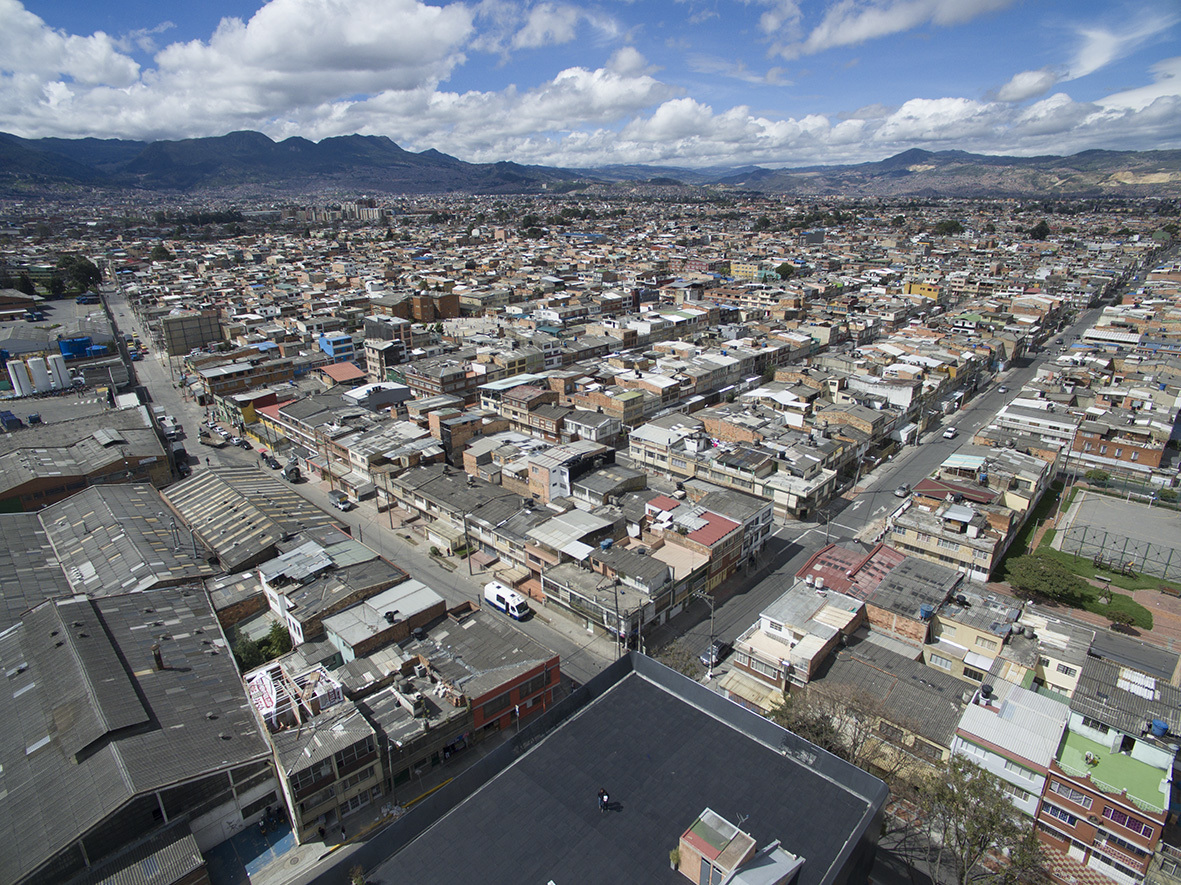 In addition to a diverse range of programs and a close collaboration with the mayor's office to develop case studies for urban projects, SCI-Arc Bogotá invites aspiring Colombian architects to our Los Angeles campus through double-degree accreditation with the University of the Andes' Master's program. This allows Colombian students to expand the boundaries of their architectural practice with the full range of resources available at our campus located in the heart of the Arts District. SCI-Arc Bogotá has also helped spark a scholarship for Colombian students with the Foundation for the Future of Colombia (COLFUTURO). More information about COLFUTURO and the SCI-Arc Scholarship is available here.
Find event and program information on our Facebook page.
SCI-Arc Bogotá complements SCI-Arc Shanghai and SCI-Arc Mexico City.