SCI-Arc ACG
Beijing Huangqiuyimeng Art Education Consultation Corporation
DID + ACG

Design Immersion Days (DID) is an immersive three-week summer program that introduces high school students to design and architecture. It is intended to inspire curiosity about the world of design, introduce basic design knowledge and critical thinking skills, and familiarize students with the expansive architecture and design culture of Los Angeles.
Throughout the program, DID students are exposed to examples of design and modes of production at all scales. In the classroom and beyond, participants explore ways of seeing, thinking, and making that are essential for anyone interested in pursuing a career in architecture or design.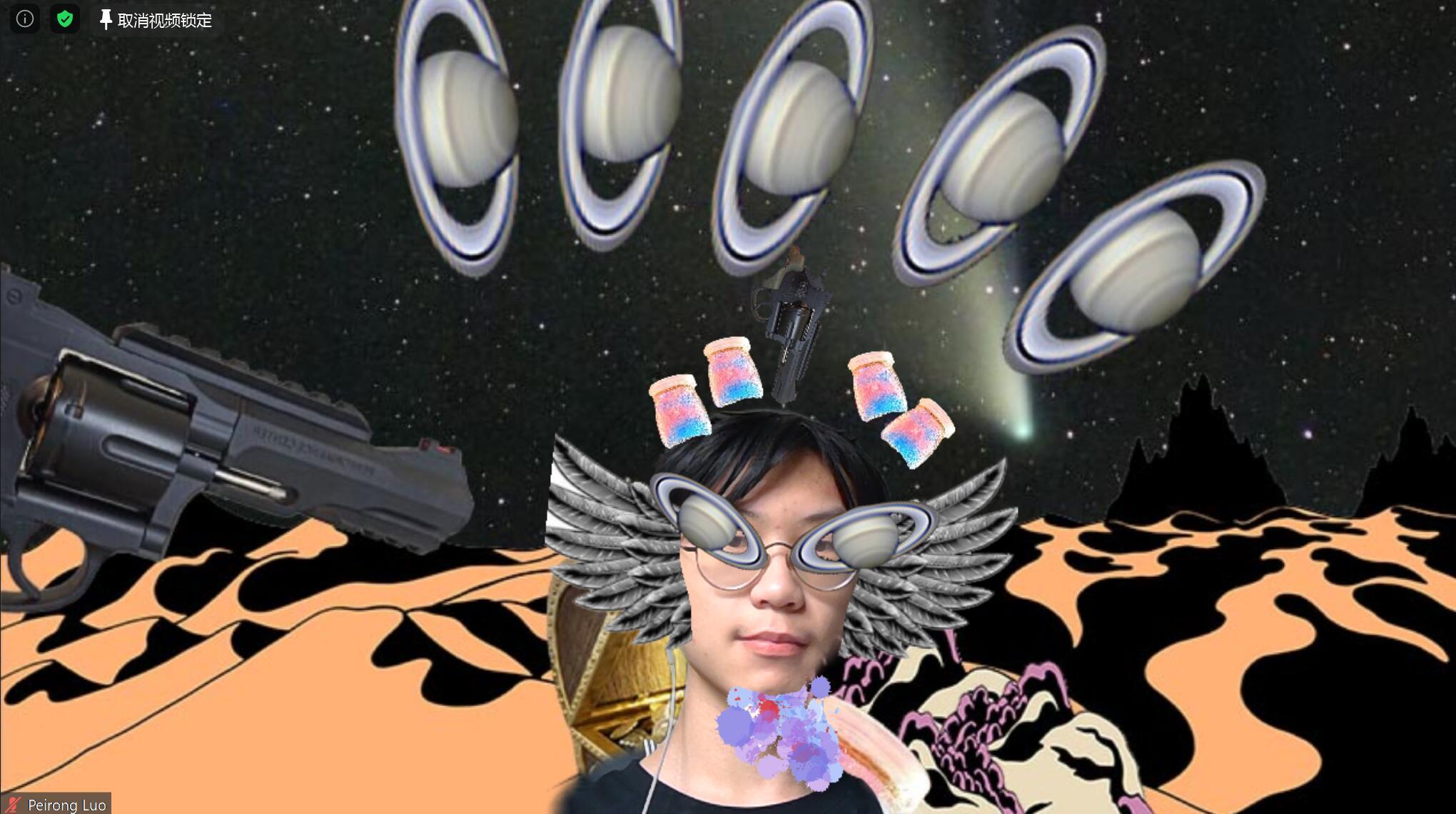 TFW WFH BTW TBH IDK FTW: A Virtual Puppet Production
A Wacky Workshop run in Zoom with Face Filters, where participants worked on a Mixed Reality set that equipped them to design and cross physical and digital spaces and imagery. In this workshop, students developed a collaged character as an AR filter which was controlled and tracked with their face. This character performed and moved within a chosen, photoshopped set context in Zoom.

Programs: Lens Studio, Snap Camera + Photoshop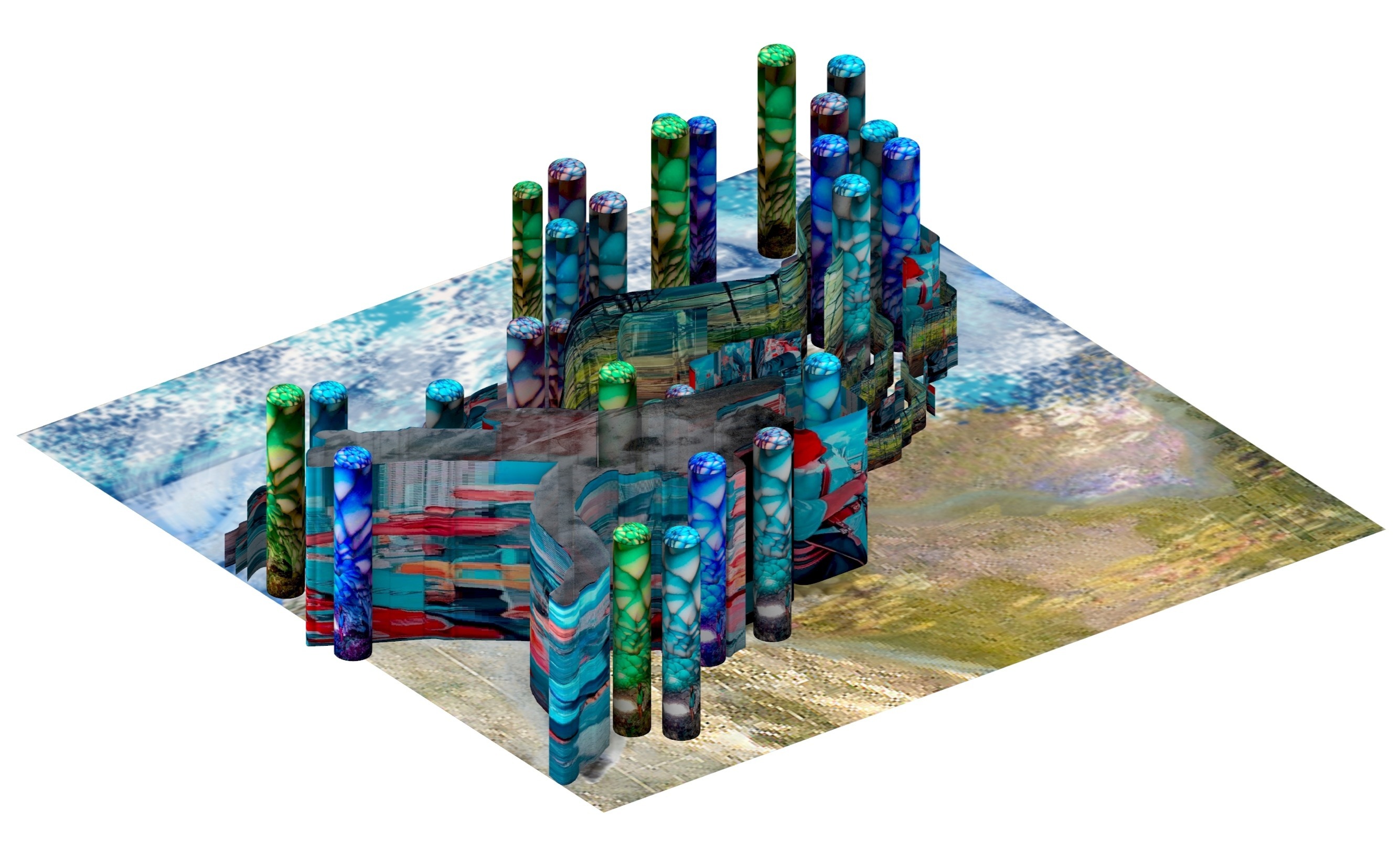 The Garden Project

The Garden project introduced students to the idea of outdoor space and design at the scale of a building. In this project, students will make use of the one-point perspective view as a representational
technique and design tool. Through this use of perspective and the combination of 2D and 3D elements, students will work in groups to design communal gardens.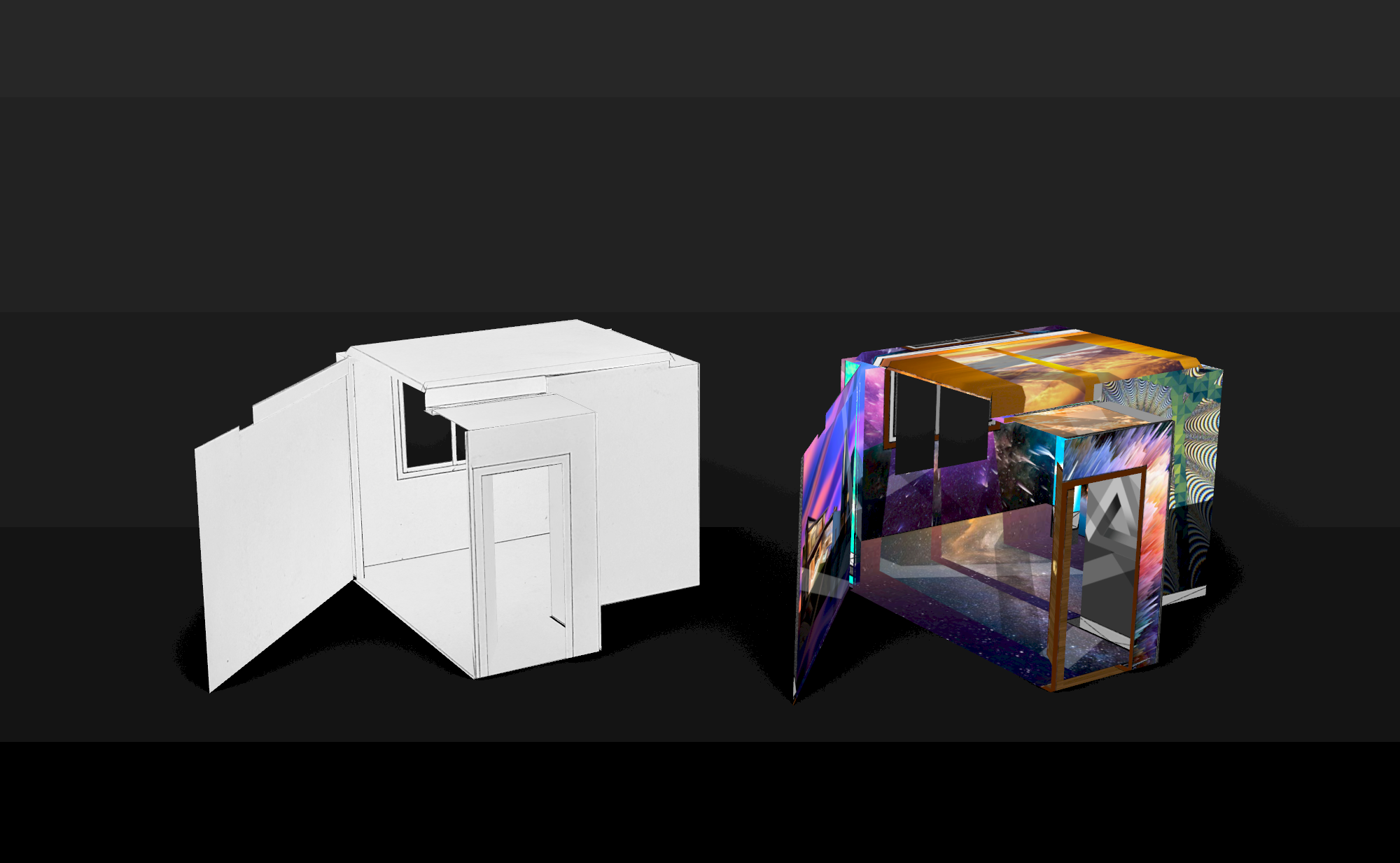 Room as Surface
Room as a Surface is an introduction to the description of space through measuring, drawing and modeling a room. You will start by measuring, recording and observing one room of your house, this space must include at least one door and one window.

The model is an elevation of the space which looks as if it has been folded out from its upright position and flattened into the same plane as the plan. In descriptive geometry, folding out the adjacent surface of a three-dimensional body so that all its faces can be shown on a sheet of paper is called a developing surface, so we will call these kinds of drawings developed surface interiors. This representational technique is a way of turning architecture inside-out, so that internal rather than
external elevations are shown.
Programs: Freehand Sketching, Mechanical Drafting, Rhino + Photoshop