UNDER PRESSURE. Essays on Urban Housing
Book Launch + Conversation
Join Hina Jamelle in conversation with SCI-Arc Faculty, Marcelo Spina on March 24 at 6pm for a conversation on UNDER PRESSURE. Essays on Urban Housing.

Hina Jamelle teaches final year Graduate Option Studios and directs the Graduate Program's Urban Housing Studios at the University of Pennsylvania Weitzman School of Design. She has held the Visiting Schaffer Practice Professorship at the University of Michigan. Jamelle is the co-director of the New York and Shanghai based architectural firm Contemporary Architecture Practice and has co-edited issues of Architectural Design AD titled IMPACT (2020) as well as Elegance (2007). Hina Jamelle's book UNDER PRESSURE on Urban Housing was published in 2021.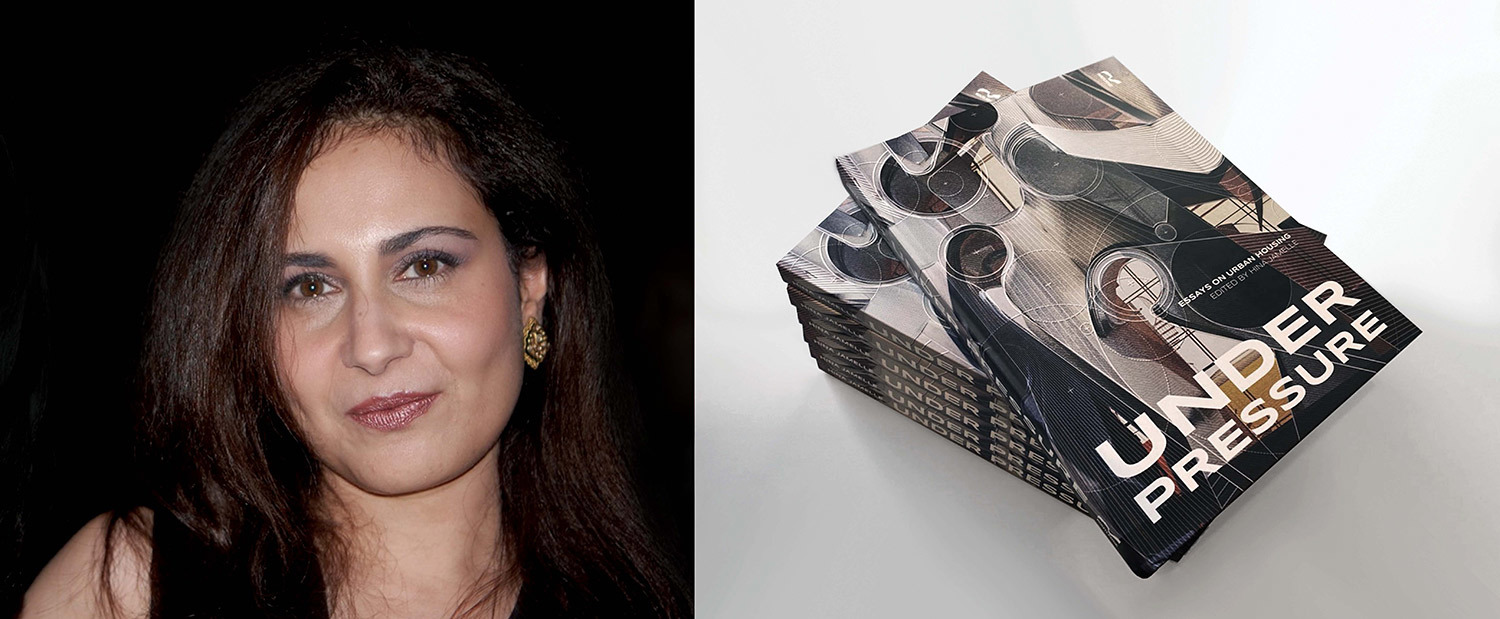 Founded in 1999, Contemporary Architecture Practice [CAP] is known for futuristic designs using digital techniques and the latest technologies for the design and manufacturing of architecture. Projects include commissions by The Museum of Modern Art [New York]; Reebok Shanghai, Lijia Smart Park, Chongqing, Wenjin Hotels, Beijing, NJCTTQ Pharmaceuticals, Nanjing, AMEC Technologies, Nanchang [China]; Samsung, Seoul [South Korea]; and IWI Orthodontics Clinic, Tokyo [Japan].
Contemporary Architecture Practice's projects have been exhibited extensively at the Museum of Modern Art, New York; the London, Beijing, and Shanghai Biennales; and the Tel Aviv Museum of Art, among others. They also have been featured in more than 250 major publications around the world. Co-Directors Rahim and Jamelle have won the Architectural Record Design Vanguard Award and were featured in Phaidon's 10x10x2 as one of the world's top 100 emerging architects. Their project, IWI Orthodontics in Tokyo, Japan was featured in Phaidon's ROOM 100 as one of the most creative interior design projects of the century. In 2015 she was recognized as 50 Under 50 Innovators of the 21st Century by a distinguished jury.
Book Description
UNDER PRESSURE is about instigation and design in urban housing. Urban housing is a bellwether for economic, social, and political change. It varies widely in quality, typology, and audience and lies between the formal systems of urban infrastructure and the informal systems of daily life. Housing's complexity offers unique and exciting opportunities to architects. Its entwinement with private equity and public agencies presents important challenges amplified by urbanization. This book gathers and contextualizes relevant conversations in urban housing unfolding today across architecture through four topics: Learning from History, Changing Domesticities, Housing Finance and Policy, and Design and Material Innovation. The result is a multi-disciplinary amalgam of research and design intelligence from thought leaders in the fields of architecture, real estate, economics, policy, material design, and finance.