As part of SCI-Arc's Mumbai Satellite Initiative, Portraits of Shape and Form is an 8-day workshop lead by SCI-Arc Faculty Ryan Tyler Martinez at the BSSA in Mumbai, India. This workshop will focus primarily on teaching students how to digitally model different types of formal and representational motifs with an emphasis on "graphic" finishes. We will be designing a digital still life of shape and form which will help students position and expand their understanding of "building ideas" such as surface, volume, texture, volume, flatness, shape, and composition.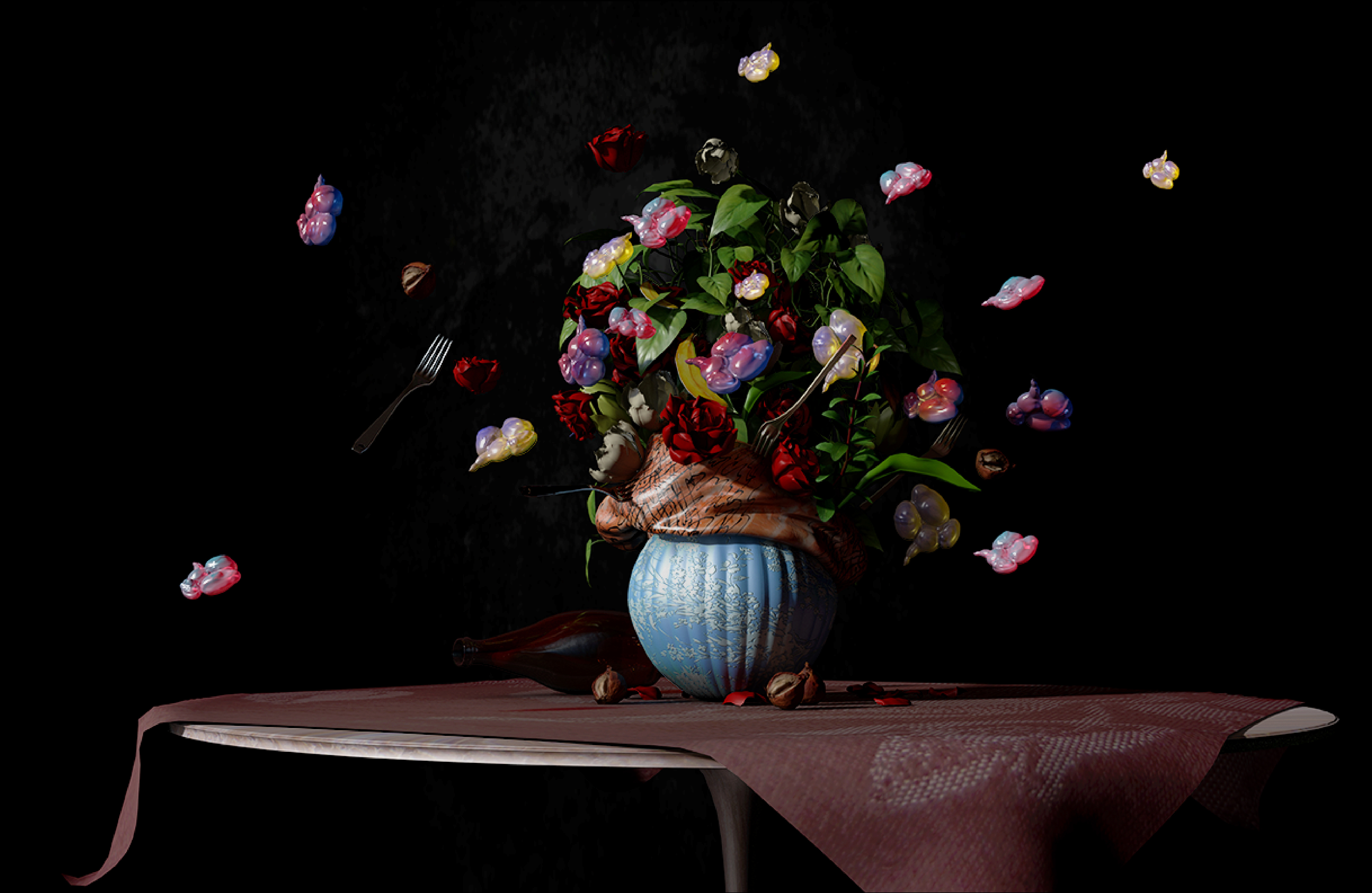 In the past, "still life" has been the classical exercise of form and style that most artists had to perform to build their technical expertise. From the pedagogic discipline that teaches a student how to perfectly represent reality, "still life" has become the ground for critical differentiation of styles and for exploration of new tools. As a timeless instrument, this exercise measures the ability of the young artists against the previous generations of masters and frames their original research.
Similarly, to the Academy of Beaux Arts, this workshop will begin with a 21st century version of "still life." But this time the study will be conducted through the eyes of a graphic artist as opposed to those of a painter, and instead using conventional representational techniques, this class will explore the use of Rhino, Autodesk Maya, Adobe Illustrator, and Adobe Photoshop. Reflecting this shift in current professional and academic discourse, the exercise will explore how the use of software redefines the concept of form. Students will be encouraged to think in terms of shape and composition, instead of abstraction and disproportion of parts.