SCI-Arc's Design Immersion Days 2020 In the Clouds is proud to present its final exhibition on July 11. Marking the culmination of DID's three-week-long summer curriculum, the exhibition will feature a spectacular, livestreamed, student-run showcase of work made during the program, all of which will be viewable through August 11. Viewing links can be found on SCI-Arc's Twitch.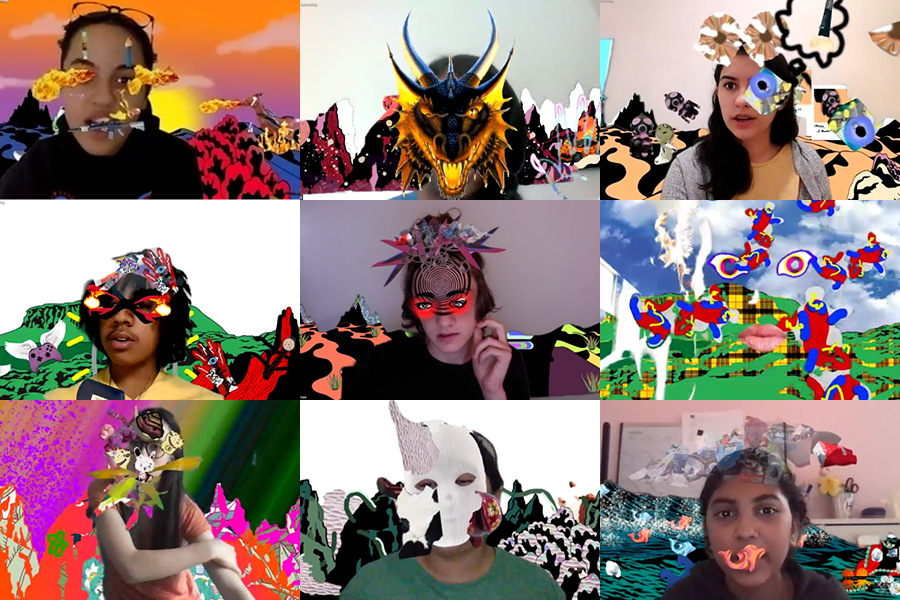 Design Immersion Days is SCI-Arc's immersive summer program that exposes high school students to design and architecture. Intended to inspire curiosity about the world of design, DID familiarizes students with the expansive architecture and design culture of Los Angeles. This summer, SCI-Arc's DID 2020 went online. This year's program, titled In the Clouds, explored the creative potential of design and collaborative learning within a fully digital interface. Students all over the world came together for a three-week-long series of design projects, tutorials, conversations, and lectures which plunged into contemporary design topics, tools, and techniques.
Preview the new interactive website students are using to collaborate and share their work. DID 2020 In the Clouds has embraced the current time by looking forward and inventing forms of creative collaboration.
Design Immersion Days is generously supported by US Bank Foundation and Goodwin Family Memorial Trust, and recognized for its excellence at three levels of government—with support from the City of Los Angeles Department of Cultural Affairs, National Endowment for the Arts, and the California Arts Council.