SCI-Arc's fourteenth annual Spring Show features work from all school programs, presented in thematic, visually and conceptually distinct sections. Bold displays of design studio projects from each of the school's programs will be presented in a dynamic and unexpected environment highlighting the aesthetic power of current architectural experimentation at SCI-Arc.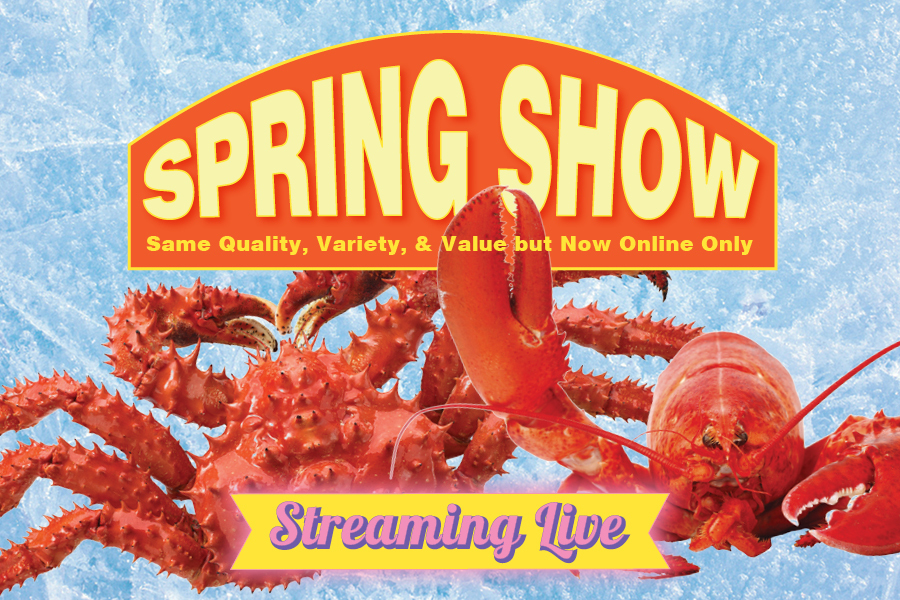 This year, Spring Show will be reinvented in ways never done before, complete with a full-scale, radically experiential, live-broadcast exhibition of student projects guaranteed to awe and impress. Curated by History + Theory faculty member John Cooper, in conjunction with Main E-vent 2020, this iteration of Spring Show will include avant-garde new work from students, demonstrating the school's deep and lasting drive to innovate the medium of architecture. Attendees of Main E-vent and Spring Show will be able to engage live with student work from all of SCI-Arc's programs and studios—including 3D models, digital drawings, animations, film, augmented and virtual reality, publications, and more—through online gallery platforms. Throughout the event, live chat interfaces will enable ticket holders to interact not only with the work of SCI-Arc students, but the students themselves, as well as school faculty, leadership, and distinguished guests.
Cooper studied English at the University of Cambridge and Art History at the Courtauld Institute before being elected a Mellon Fellow at Yale where his doctoral dissertation The Dancing Image was awarded the Sylvia Ardyn Boone prize for the university's best dissertation on African history and culture. Cooper received an M.Arch from Princeton University and in 2018 worked for Diller Scofidio + Renfro on the Mile Long Opera on the High Line, New York. His research and teaching in the history and theory of architecture is rooted in the practice of fieldwork, the production of apparatuses, the representation of the unrepresentable, and investigating the radical potentialities of the metamorphoses of the body in space. As a Soane Fellow at the Sir John Soane's Museum in 2019, Cooper reconstructed the visual display apparatus of Sir John Soane's lectures on architecture delivered at the Royal Academy between 1809 and 1836. Cooper's latest work (forthcoming in RES, 2020) analyses the problem of the representation of the moving body in two dimensions in the late-eighteenth- and early-nineteenth-century colonial visual culture in India, England, and the Caribbean.
The exhibition is free and open to the public May 3-31, 2020. Visit sciarc.edu/mainevent to purchase tickets to Main Event for the Spring Show preview reception on May 2, 2020.
Procession: John Cooper, Mariana Curti, Saleh Jamsheer, Zane Mechem, Kumaran Parthiban, Justine Poulin, Jasmine Albuquerque, Emeka Simmons
Twitch Plays Architecture: John Cooper, Damjan Jovanovic, M. Casey Rehm, Anthony Tran
Queer Aesthetics: David Eskenazi (Instructor)