Intentionally Opaque
Brash Collective, William Virgil, + Majeda Alhinai
Opening Reception: July 29, 6pm
SCI-Arc Gallery
July 29, 2022 at 12:00am
–
September 11, 2022 at 12:00am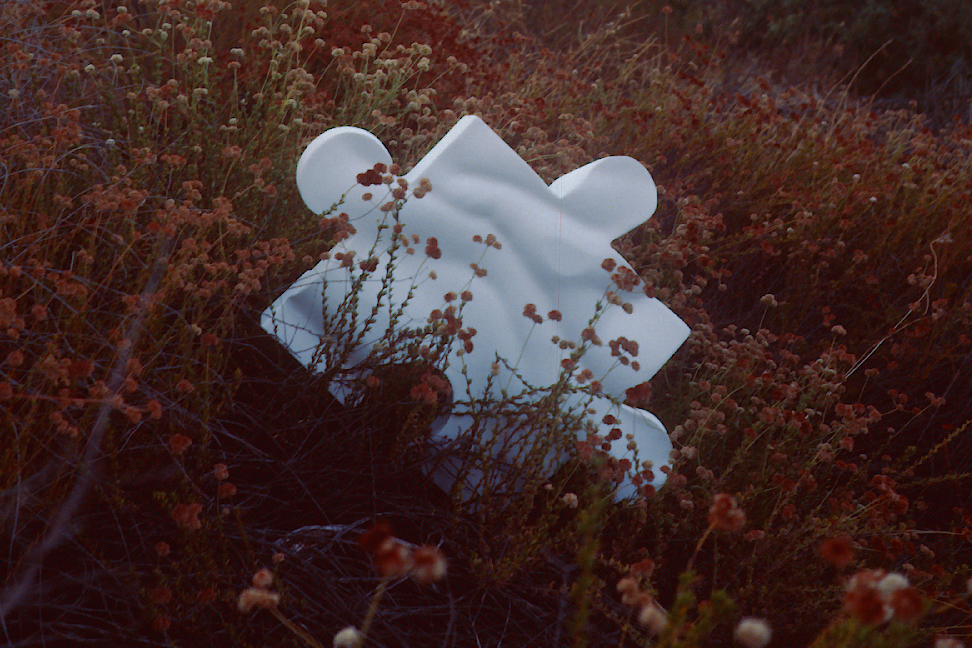 Download the Brash Collective augmented reality companion app: https://brashcollective.com

Intentionally Opaque is a sculptural piece that promotes mindfulness, imagination, and self-reflection through an externalist perspective.

A conscious mind is a perfect linkage between the brain and the experience of the body. A person can achieve mindfulness by focusing awareness on the present moment while acknowledging and accepting one's feelings, thoughts, and bodily sensations.
The root of our despair starts with the lies we tell ourselves. Possessing the mental flexibility to imagine can shift one's thinking process to become more versatile in dealing with different experiences.
Imagination gives us the power to envision new possibilities. It fires our creativity, relieves our boredom, and improves our sense of self. Being able to imagine is necessary for having a strong mind. There's no hope, no chance for a better future, and no objective to reach without it. The impossible can only become possible if our mind is strong.
Our life path can be viewed as a labyrinth, an assemblage of twists and turns, providing more profound meaning that makes us who we are, a collection of our life's decisions.
Intentionally Opaque presents the visitor with a labyrinth, a space of otherness simultaneously physical and mental, an analogy for life. However, it is not a maze or a puzzle to be solved. Instead, it is a path to meaning to be experienced. The labyrinth places us in a realm to explore imagination. Its muted, opaque walls give space to those who need it.
The coiled path is not convoluted. It has no dead ends, only one entrance—one way in and one out. So move forward with confidence, creep ahead cautiously, stop to reflect, or retreat if you feel the urge. The goal is to get to the center and find what's there. Remember that what looks like the end can also be the beginning.
"What man does not know,
Or has not thought of
Wanders in the night
Through the labyrinth of the mind."
—Johann Wolfgang von Goethe

William Virgil (M.Arch 2, '16) is currently Acting Undergraduate Co-Chair, Making+Meaning Coordinator, and Design Studio and Visual Studies faculty at SCI-Arc, as well as an an artist, educator, Army veteran, and cofounder of Brash Collective and Design Studio. Virgil holds a Master of Architecture from SCI-Arc, a Master of Human Resources, and a Bachelor of Architecture from Florida International University. Virgil has acted as a guest critic at Rensselaer Polytechnic Institute School of Architecture (RPI), Syracuse, and Kent State Universities. Before returning to teach at SCI-Arc, he lectured at RPI.

While studying at SCI-Arc, Virgil both taught as an assistant to Frank Gehry in a studio examining Prisons of the Future and collaborated with Gehry Partners. He has also taught studios and seminars in SCI-Arc's Design of Cities postgraduate program. Virgil's work has been exhibited domestically and internationally at Hauser & Wirth, A+D Museum, LACI LA Kretz Innovation Campus, SCI-Arc Gallery, One Night Stand LA with Familiar Primitives design team, Kent CAED, Armstrong Gallery in Ohio, and Arsenal Gallery in Poland.
Majeda Alhinai (M.Arch '16, MS Design Theory and Pedagogy '17) is a designer, artist, educator, and the co-founder of Brash Collective; an interdisciplinary design collaborative working at multiple scales and mediums. Her work is an amalgamation of her experience in architecture, art, and design; while incorporating her identity as a product of 'third culture.' She has written for Alserkal Arts Foundation and Sekka Magazine, and exhibited at various avenues in the MENA Region, United States and Europe.
In 2017 she was appointed as the first Schidlowski Emerging Faculty Fellow at Kent State CAED; where she taught architecture studios and produced research within a yearlong residency culminating in a gallery show.
Alhinai holds a Bachelor of Architecture from the University of Nottingham (UK) and a Master of Science in Design Theory and Pedagogy as well as a Master of Architecture from SCI-Arc, where she received the Graduate Thesis Award for her study of surface depth and digital fabrication applications. She has worked with architecture and design studios in Austria, Los Angeles, and Oman. Currently, she teaches masterclasses and workshops at design and art institutes globally, while exhibiting and working on her art practice.