_Close-up_ Exhibition Discussion
Close-up co-curators Hernan Diaz Alonso and David Ruy discuss the exhibition with academic researcher and writer Mark Garcia.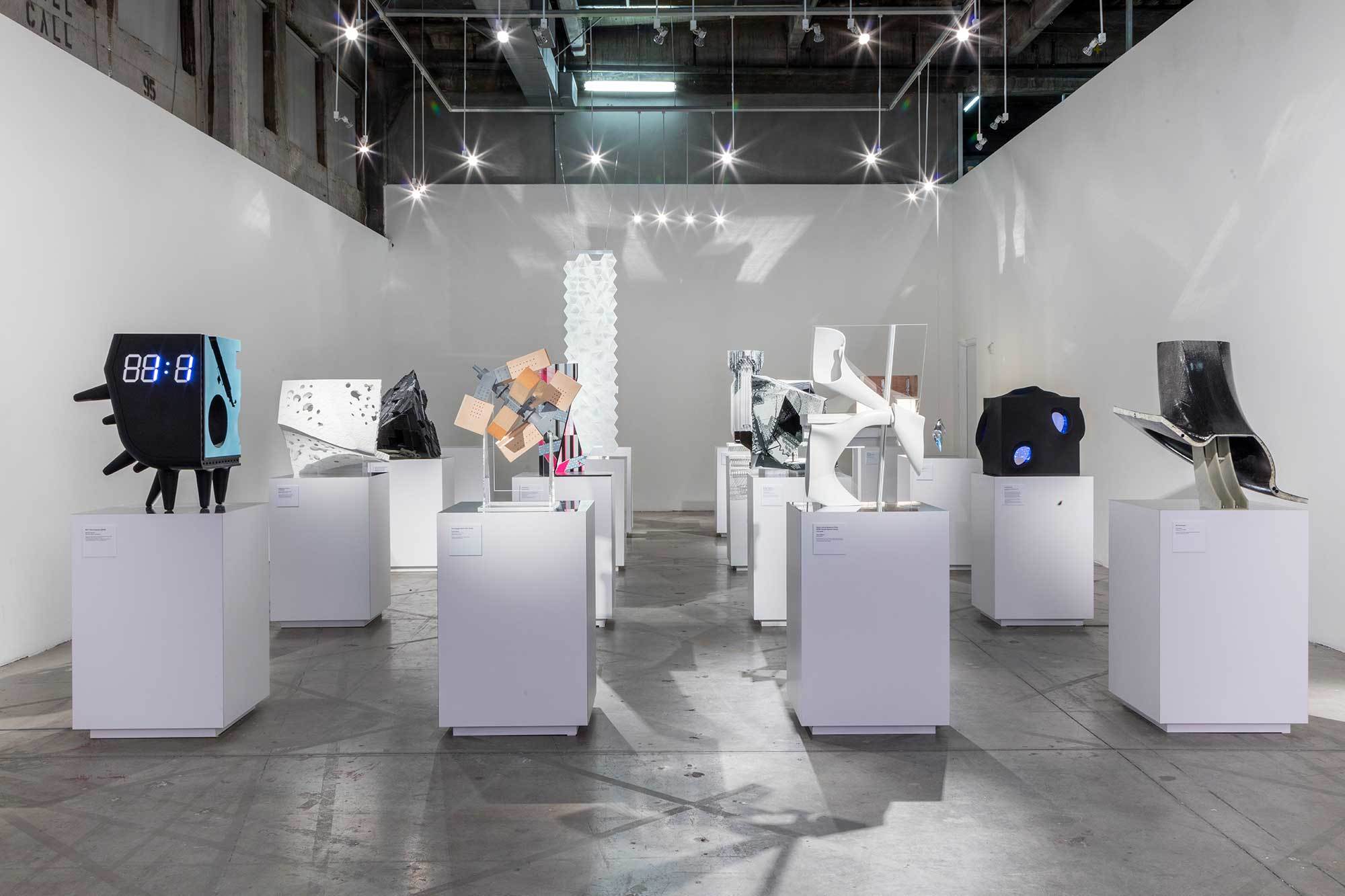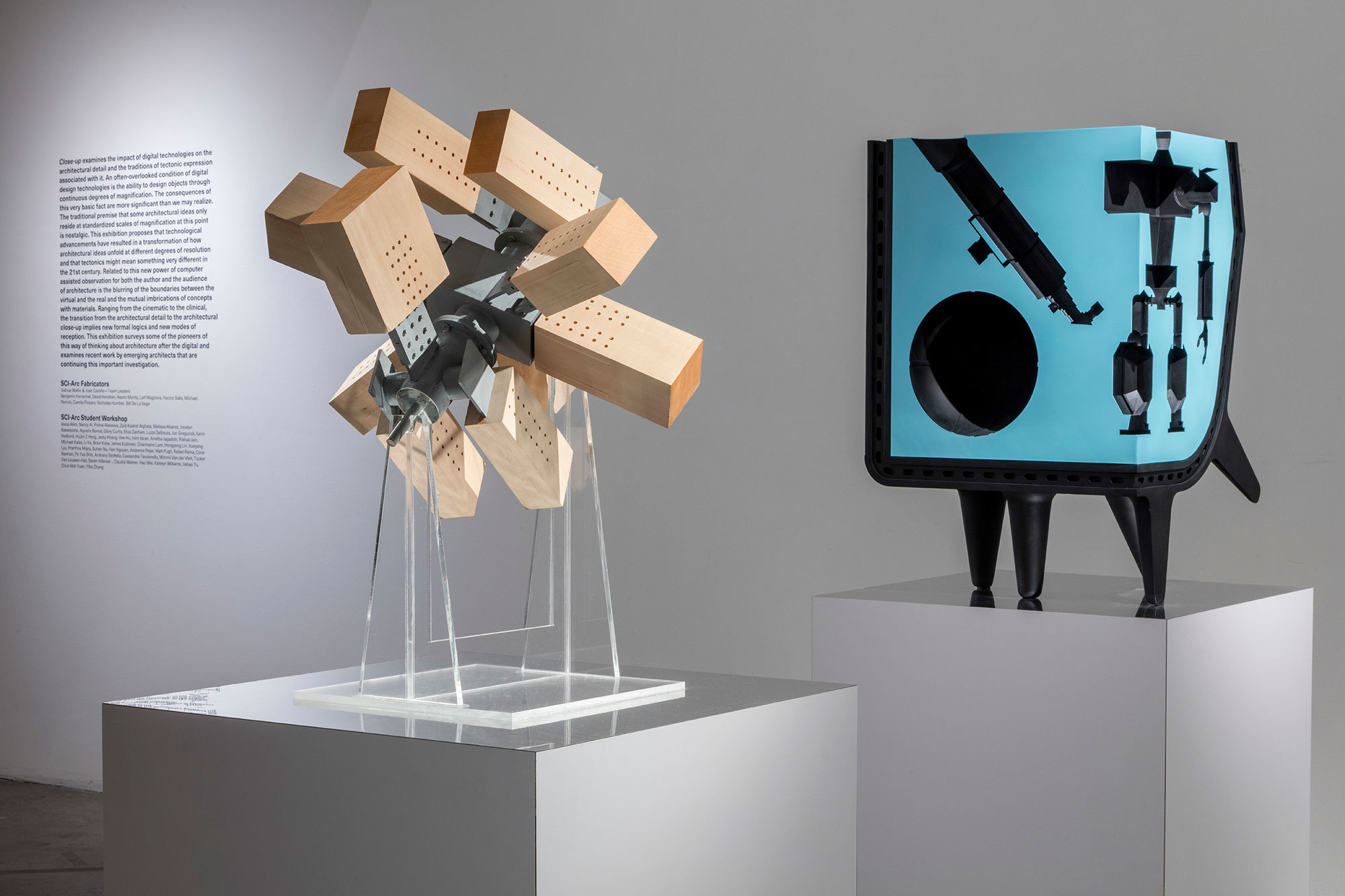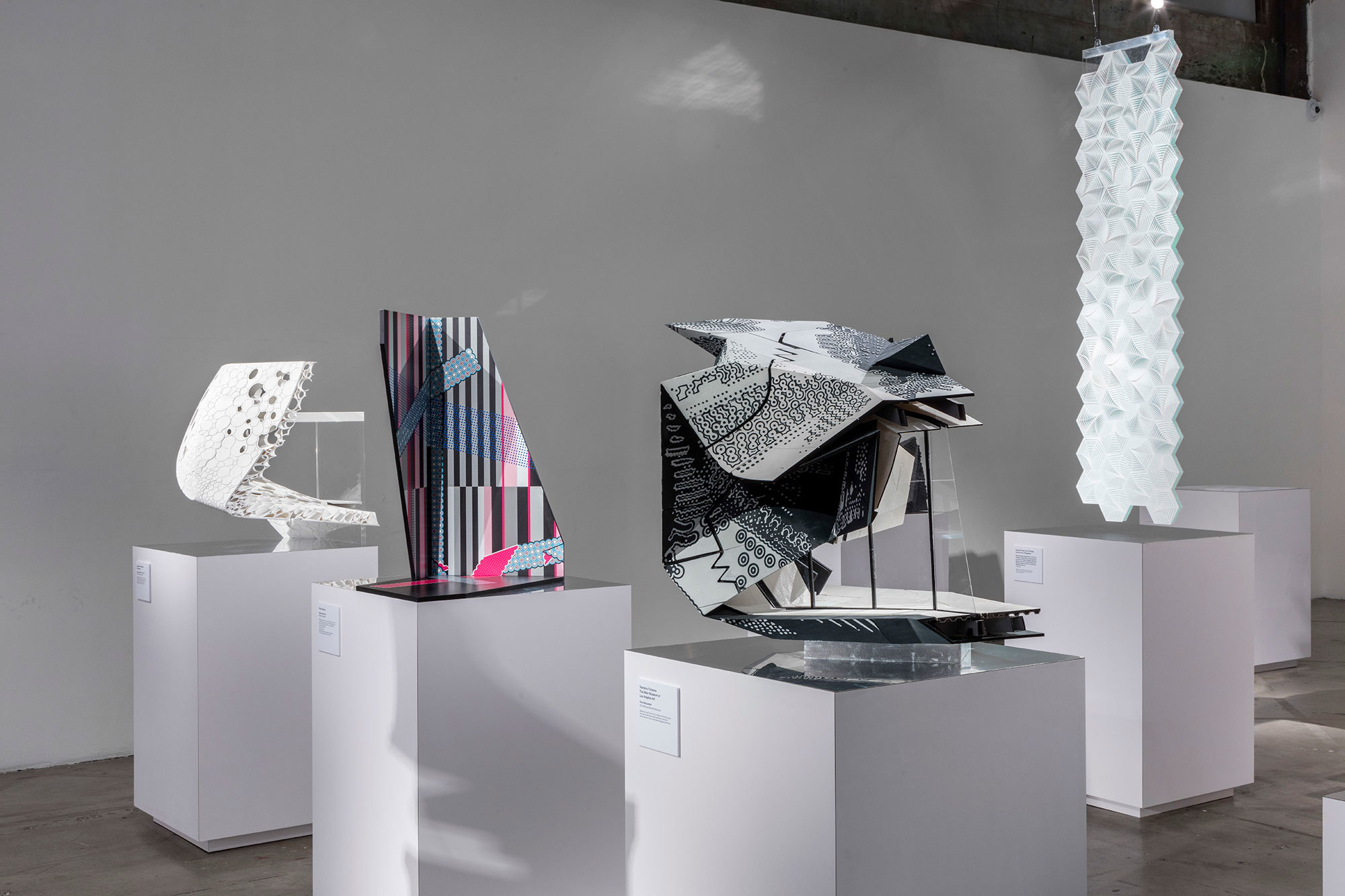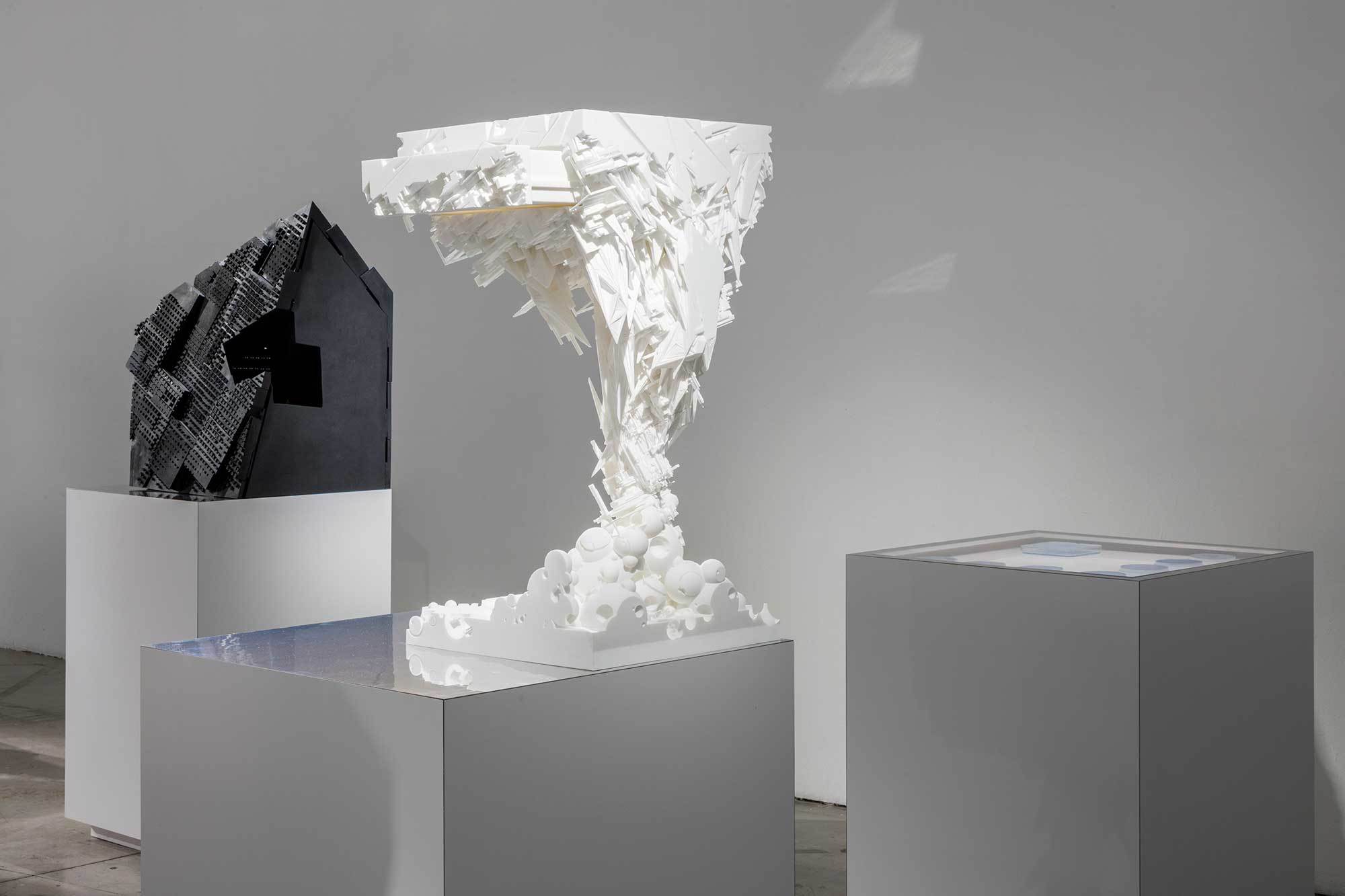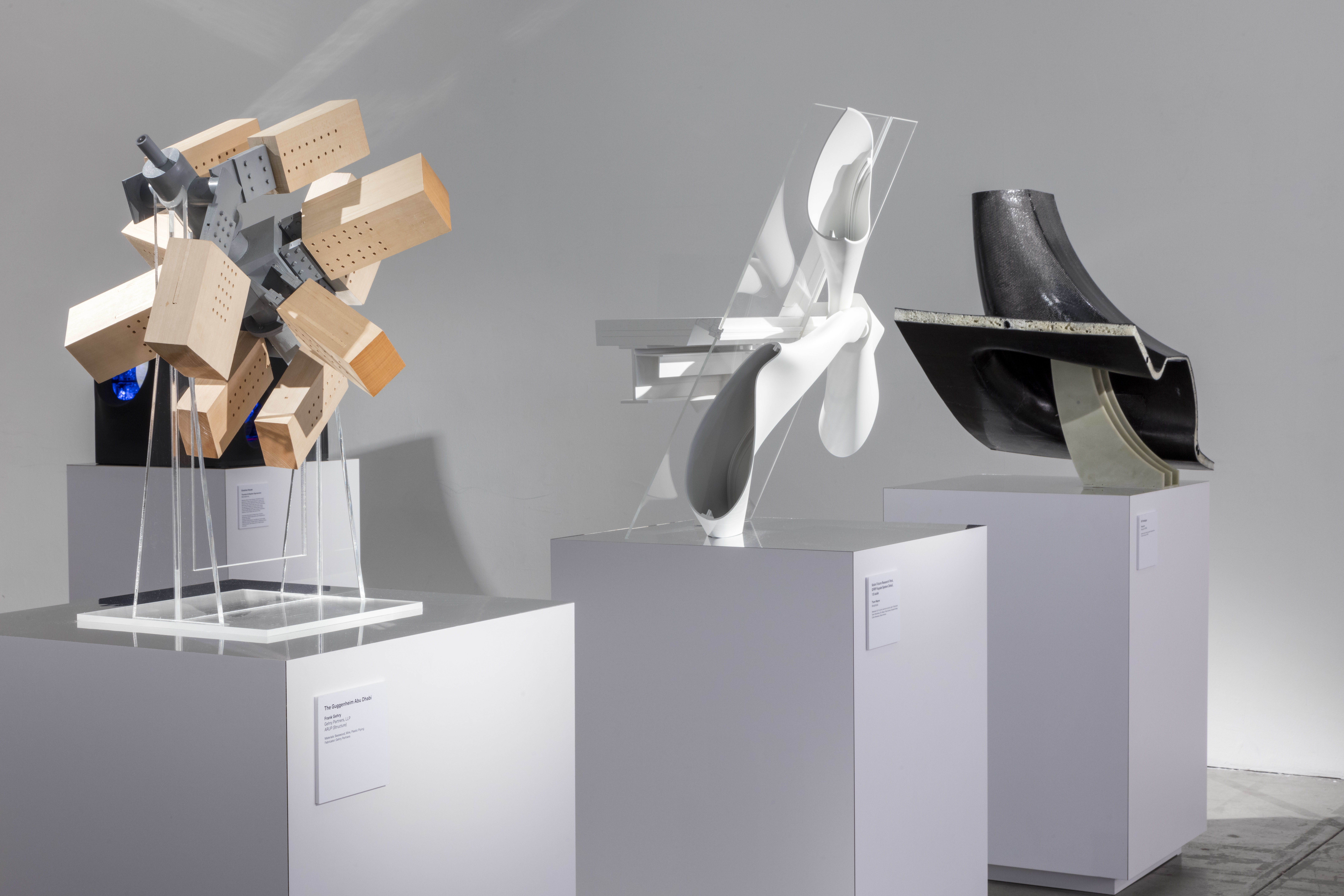 Close-up examines the impact of digital technologies on the architectural detail and the traditions of tectonic expression associated with it. An often overlooked condition of digital design technologies is the ability to design objects through continuous degrees of magnification. The consequences of this very basic fact are more significant than we may realize. The traditional premise that some architectural ideas only reside at standardized scales of magnification at this point is nostalgic.

Mark Garcia is a researcher, writer, photographer and academic. He is the M.Arch (RIBA Part II) Senior Lecturer in Histories/Theories/Futures in the Department of Architecture & Landscape at the University of Greenwich, London. He has worked in industry for Branson Coates Architecture and Skidmore, Owings and Merrill. He has held academic research and management posts at St. Antony's College (Oxford University) and at the Royal College of Art where he was Research Co-ordinator in the Department of Industrial Design Engineering and Head of Research in the Department of Architecture. As well as lecturing to business and academia in Japan, Switzerland and across Europe and the US, he is guest-editor for Architextiles AD, Patterns of Architecture AD, Future Details of Architecture AD and the editor of The Diagrams of Architecture (Wiley). He is currently researching and guest-editing the forthcoming Diagrams of Architecture II: Future Diagrams of Space (Wiley) and the first-ever book on the contemporary and future architectural design of Cantilevers, Anti-Gravity Architectures, and Spaceships (Thames & Hudson).
David Ruy is an architect, theorist, and director of Ruy Klein. David received his M.Arch degree from Columbia University and his B.A. degree from St. John's College where he studied philosophy and mathematics. Ruy Klein examines contemporary design problems at the intersection of architecture, nature, and technology. Encompassing a wide array of experimentation, Ruy Klein's projects study the mutual imbrications of artificial and natural regimes that are shaping an ever more synthetic world. The work of Ruy Klein has been widely published and exhibited and has been the recipient of numerous awards recognizing the firm as one of the leading experimental practices in architecture today. Their work is part of the permanent collection of The Museum of Modern Art in New York City and The Frac Centre in Orléans, France.
Hernan Diaz Alonso assumed directorship of SCI-Arc in September 2015. A faculty member at the school since 2001, he has served in several leadership roles including Coordinator of the Graduate Thesis program from 2007-2010, and Graduate Programs Chair from 2010 until the present. He has been widely credited with spearheading the transition of SCI-Arc to digital technologies, playing a key role in shaping the school's graduate curriculum. In parallel to his role at SCI-Arc, Diaz Alonso is Principal of the Los Angeles-based Xefirotarch, a multidisciplinary practice praised for work at the intersection of design, animation, interactive environments and radical exploration of architecture. A gifted educator, he has been acknowledged throughout the years with prestigious appointments such as Yale University's Louis I. Kahn Visiting Assistant Professorship of Architectural Design in 2010, Visiting Design Studio Faculty at Columbia GSAPP from 2004-2010, and an ongoing appointment in the Urban Strategies Postgraduate Program at the University of Applied Arts Vienna. In spring 2015, he served as Yale University's Eero Saarinen Professor of Architectural Design.