SCI-Arc's 14th Annual MAIN EVENT Benefit Will Honor Frances Anderton
This year's MAIN EVENT celebration will include a VIP Dinner hosted by the SCI-Arc Board of Trustees honoring Frances Anderton Executive Producer and Host of DnA: Design and Architecture, a weekly radio show and blog exploring what matters in our designed world, broadcast on KCRW and kcrw.com/dna.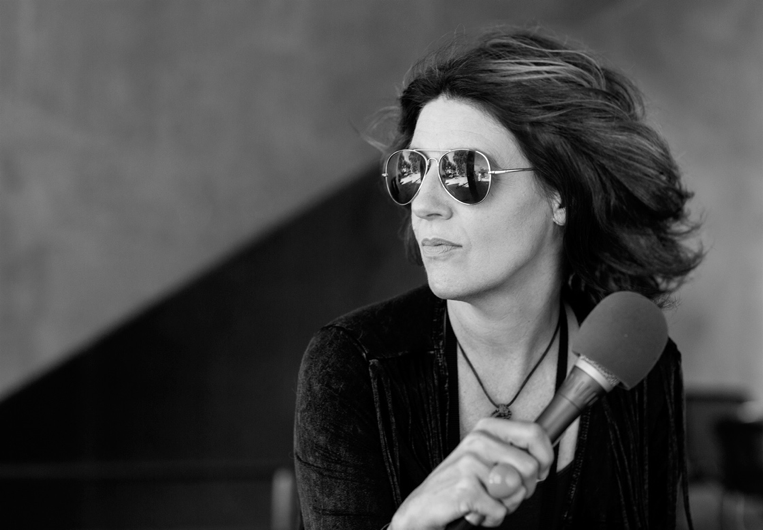 Hernan Diaz Alonso, SCI-Arc Director and CEO says, "Frances Anderton's ongoing support for architecture is crucial in times in which cynicism and over-simplification has taken over architectural journalism. Frances' ongoing reporting and coverage cultivates leaders and nurtures unorthodox thinking in its application in architecture and design. Frances has been an encouraging advocate and close friend to SCI-Arc since the very beginning. She is an important voice and significant inspiration to our SCI-Arc community and beyond. SCI-Arc is honored to recognize someone whose lifework has been to elevate, expand, and make relevant the discourse surrounding the field of architecture and design on a national level."
Anderton's work got its start with an encounter with LA's experimental architects. On leaving the Bartlett School of Architecture in London she became associate editor at the Architectural Review magazine. Her first assignment: to produce a special report on new architecture in Los Angeles. Published in December 1987, this issue put a spotlight on the design of Frank Gehry, Morphosis, Eric Owen Moss, Hodgetts + Fung and other West Coast talents.
Anderton fell in love with LA and the inspirational architects she met on that first visit, and moved here in 1991, becoming editor-in-chief of AIA/LA's monthly publication L.A. Architect.
After the 1992 civil unrest, KCRW launched, Which Way, LA?, hosted by Warren Olney, and Anderton determined to work on that show. She became a producer of Which Way, LA?, and later To The Point, Olney's national show. Through her work on these highly regarded public affairs shows, she came to understand the political, economic and cultural forces that have shaped the urban fabric of Los Angeles, along with the hands of architects.
In 2002, KCRW launched DnA: Design and Architecture, a show about design to which Anderton brings a unique blend of journalistic experience in politics and current affairs. She has described the broadcast as an examination of design through the lens of Los Angeles, and Los Angeles through the lens of design. She hopes the show serves as a bridge -- between the design professions and the general public -- and a vehicle to celebrate Angeleno creativity.
Anderton and co-producer Avishay Artsy recently aired a series, Bridges and Walls, about the physical, and metaphorical, connections and barriers shaping life in California today. This examination of the border wall, high speed rail, the LA River and other contested infrastructure projects was supported by the California Arts Council. In addition to her radio work, Anderton is a curator, public speaker and writer on architecture and design.
In addition to her radio work, Anderton is a curator, public speaker and writer on architecture and design. Past exhibitions include Sink Or Swim: Designing For a Sea Change, a critically-received exhibition of photographs of resilient architecture in a time of rising seas, shown at the Annenberg Space for Photography December 2014 -- May 2015.
She has served as correspondent for the New York Times and Dwell magazine and has edited, written or contributed to several books with LA architects, among them Thom Mayne, Koning Eizenberg, Rios Clementi Hale Studios, Jon Jerde and Frank Gehry. Her books include Grand Illusion: A Story of Ambition, and its Limits, on LA's Bunker Hill, based on a studio she co-taught with Frank Gehry and partners at USC School of Architecture.
She has received many awards for her work including USC School of Architecture's Architectural Guild Esther McCoy 2010 Award for her work in educating the public about architecture and urbanism. In 2009 she was made an honorary member of the AIA/LA. DnA was selected by Architectural Digest magazine as one of its top design podcasts. She has held advisory roles with several publications and institutions, including Architects Newspaper, L.A. Forum, LA Design Festival, Urban Land Institute, the Julius Shulman Institute, and GOOD Magazine. She has served on the boards of the A+D Museum and the LA Center for Architecture & Urban Design.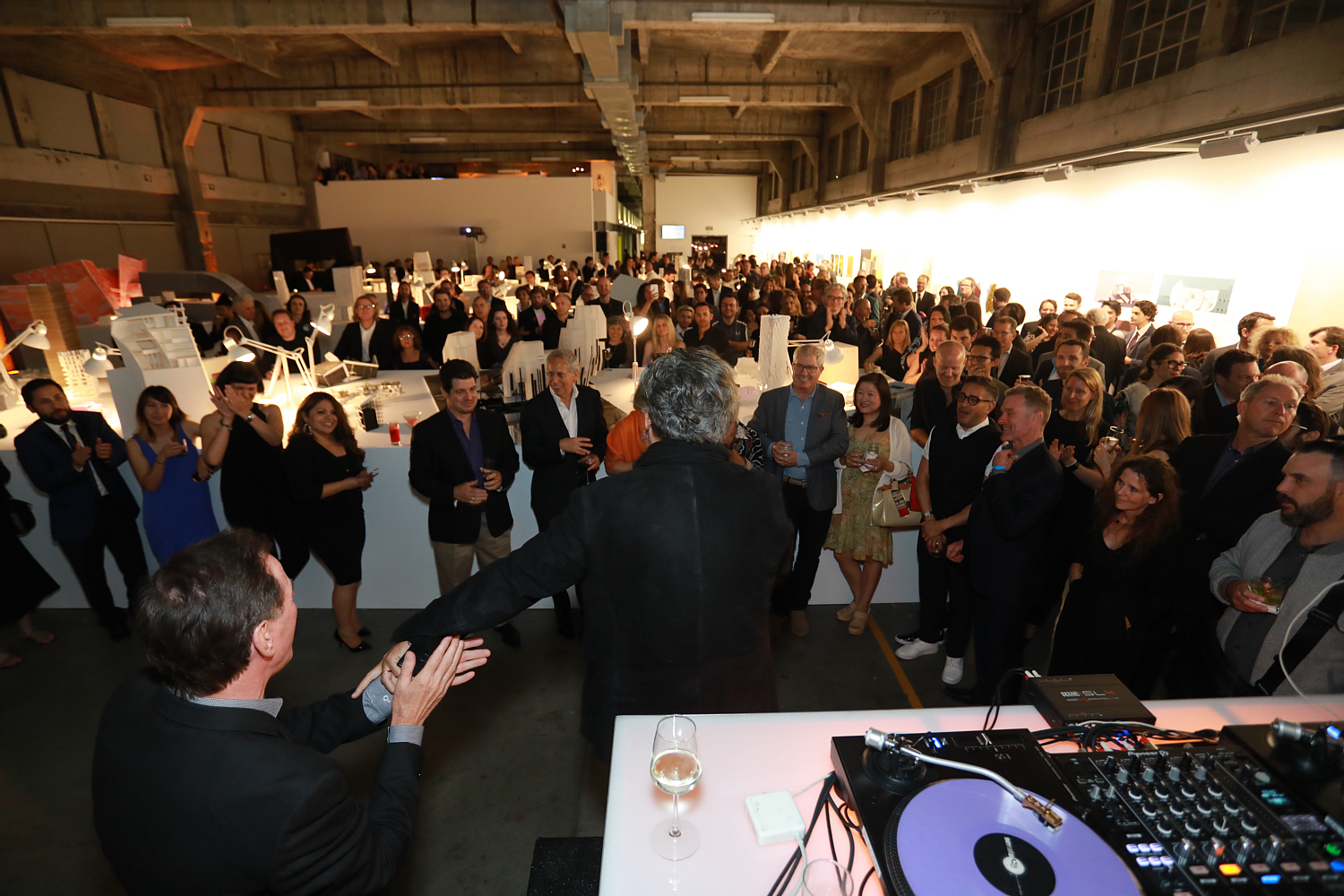 Each year SCI-Arc's MAIN EVENT brings together leading architects and designers, developers, civic leaders, architectural patrons and philanthropists to raise scholarship funds for students of SCI-Arc. A vibrant epicenter of exploration, collaboration and thought-provoking discourse, SCI-Arc has made it a priority to encourage the community of Los Angeles to engage with innovative ideas in architecture, design and the built environment.
Delectable bites provided by République Chef Walter Manzke.

VIP; General Admission and specially priced Recent Grad Tickets are on sale now at: www.sciarc.edu/mainevent
For more information about sponsorship opportunities, send your inquiries to: development@sciarc.edu or call the Office of Development 213.356.5367
Proceeds from MAIN EVENT 14 support the SCI-Arc Scholarship Endowment Fund.