STEREOBOT Confronts LA's Housing Crisis at the A+D Museum
This summer at the A+D Museum, STEREOBOT, the design firm led by SCI-Arc faculty member Alexis Rochas, is setting up shop. Through September 30, the firm's 400-square-foot installation, "BACK to FRONT," will occupy the museum's parking lot as a site of discussions and workshops focusing on Los Angeles initiatives in affordable housing. Topics are slated to include new building technologies, zoning, city planning, and affordability.
The structure itself is the minimalist, all-white outline of a classic gable-roofed home, seemingly drawn from a single strip of material folded upright in space. The museum describes its architectural program as, "part tool shed, part research lab, and part community forum."
"The four-month activation seeks to bring forth innovative building and planning principles making home building an attainable goal, for everyone," according to A+D.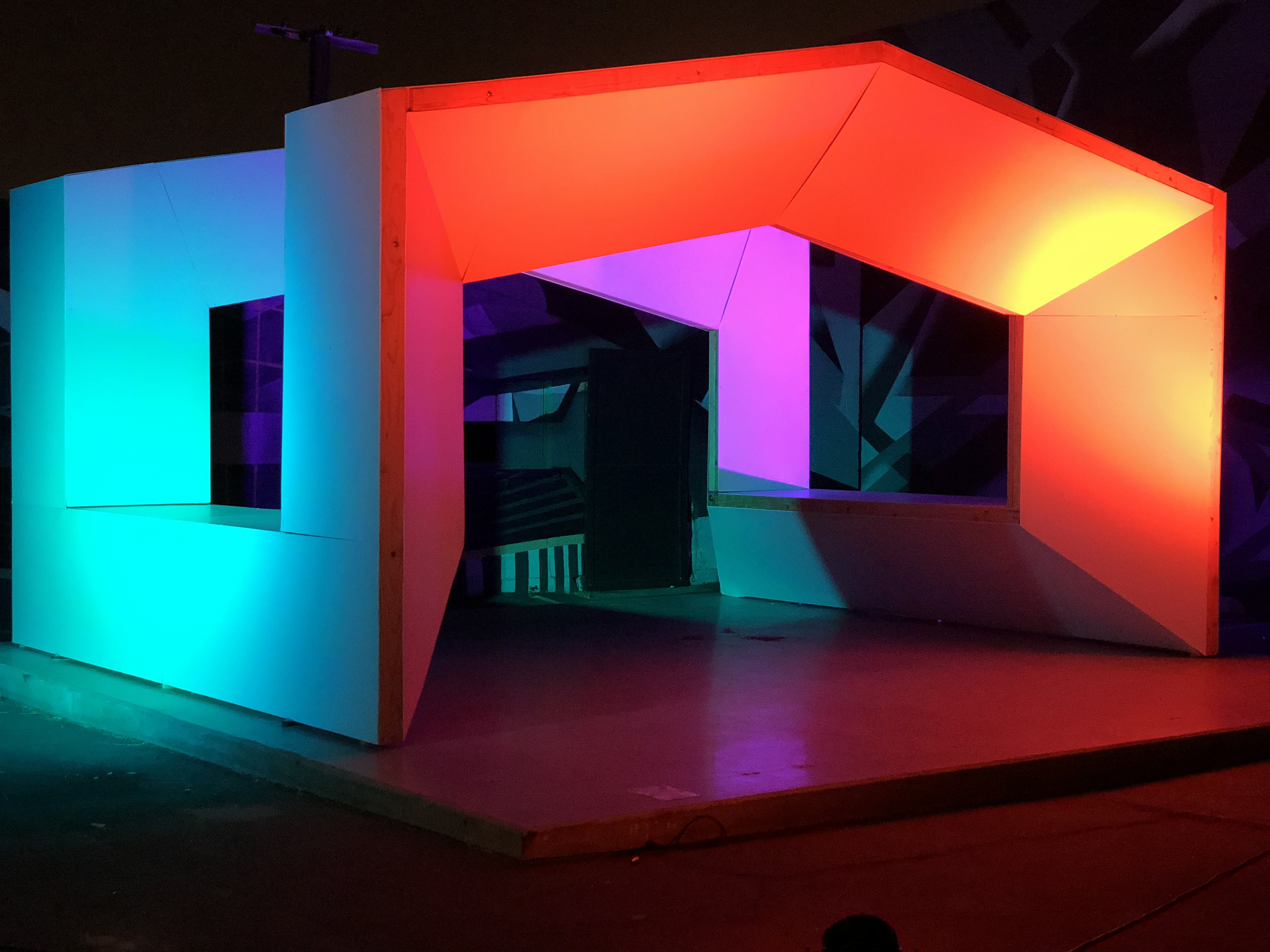 STEREOBOT specializes in public space development, creating what it calls "urban activations" of underutilized plots. The studio transforms otherwise empty space into a stage for gatherings, using material-efficient, space-frame technology. Previous projects have included "Lightweaver," an installation designed in collaboration with fabricator Andreas Froech for the 2014 edition of the Coachella Music Festival. In contrast of the minimalist simplicity of "BACK to FRONT," it was a looping structure of more than 2,000 connected metal tubes sheathed in white fabric. Standing 40 feet tall, illuminated by colored lights at night, it served as both an essential meeting place and wayfinding device on the dark, expansive Empire Polo Club field. Other projects include a commission by the Puerto Rico Disaster Relief initiative and Detroit's Luminocity, a city-wide public art project conceived as a masterplan.