SCI-Arc Announces Fall 2019 Public Lectures and Exhibitions
SCI-Arc is pleased to continue its commitment to maintaining a robust platform for interdisciplinary thinkers with its fall 2019 series of public events. The SCI-Arc public lectures coming this fall introduce speakers from a broad cross-section of cultural practices, including Ghanian architectural technologist and programmer Iddris Sandu, SCI-Arc Undergraduate Program Chair Tom Wiscombe, Coolhaus founder Natasha Case, and Princeton School of Architecture faculty V. Mitch McEwen.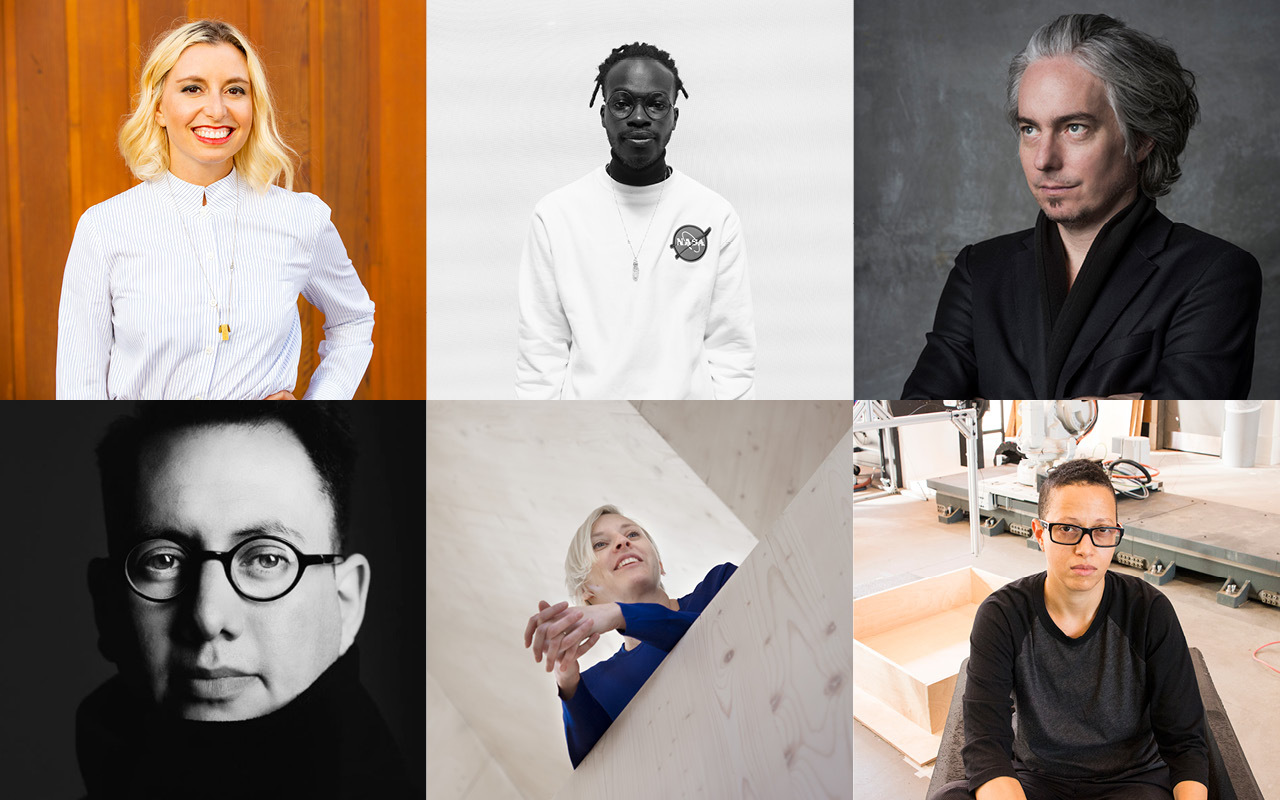 The public lecture series is complemented by several exhibitions, including Claude Parent: Visionary Architect, which will be accompanied by the launch of a book on the celebrated French architect, as well as a panel discussion between Jennifer Dunlop, Thom Mayne, Deborah Richmond, Michele Saee, and Hernan Diaz Alonso.
SCI-Arc's annual Selected Thesis exhibition, highlighting the most compelling student thesis projects of the year, will open to the public on September 20 and run through September 29, 2019.
Admission to SCI-Arc-hosted public events and exhibitions is always free and open to the public.
September 20 Selected Thesis 2019 Exhibition Opening (exhibition runs through 9/29)
25 Walead Beshty Lecture
October 2 Iddris Sandu Lecture
9 Timothy Morton Lecture
16 V. Mitch McEwen Lecture
19 Fabian Marcaccio: Paintants Lab Exhibition Opening (exhibition runs through 12/1)
23 Tom Wiscombe Lecture
24 Worlds of Homelessness Panel Discussion
25 Claude Parent: Visionary Architect Exhibition Opening, Book Launch, & Discussion (exhibition runs through 12/1)
November 6 Jennifer Bonner Lecture
13 Natasha Case Lecture
15 Discrete: Reappraising the Digital in Architecture Book Launch & Panel Discussion
20 The Future of Automation Symposium
22 Angelica Lorenzi Faculty Talk
December 4 Refik Anadol Lecture
Visit https://sciarc.edu/events/ for more information about upcoming lectures. All events begin at 7pm unless otherwise noted. Lectures take place in the W. M. Keck Lecture Hall and are broadcast on SCI-Arc's Facebook page. Gallery opening receptions are held in the SCI-Arc Gallery and Kappe Library Gallery spaces.