SCI-Arc Director Hernán Díaz Alonso Wins 2019 American Academy of Arts and Letters Award in Architecture
The American Academy of Arts and Letters has announced the winners of its 2019 architecture awards. Founded in 1898 as an honor society of the country's leading cultural contributors, the Academy annually honors over 70 composers, artists, architects, and writers with awards and prizes ranging from $5000 to $100,000.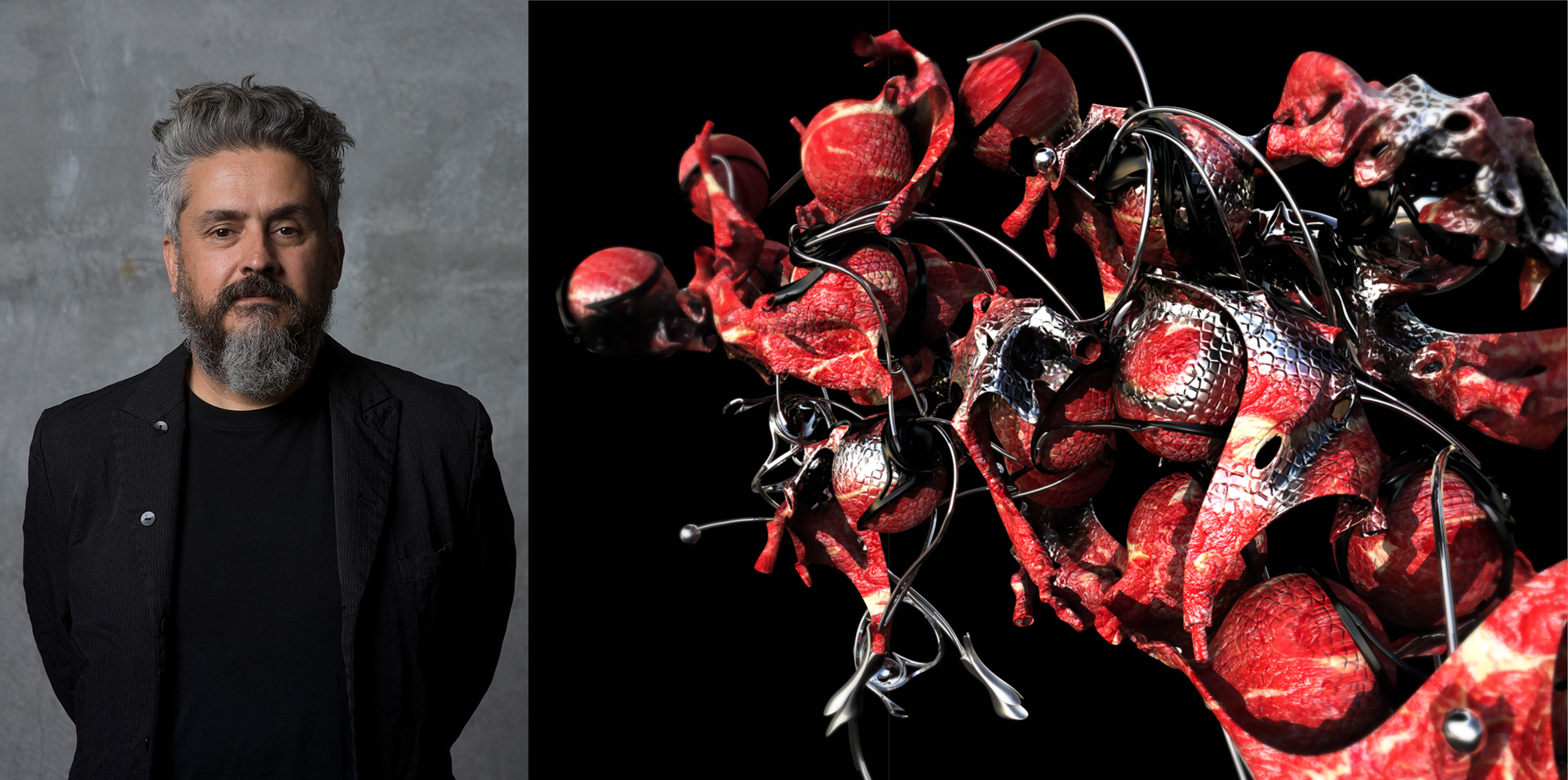 Included among the Academy's 2019 honorees is SCI-Arc Director and CEO Hernán Díaz Alonso, who has received the prestigious Arts and Letters Award in Architecture – a $10,000 prize given to an American architect whose work is recognized for its strong personal direction.
Díaz Alonso is a graduate of the National University of Rosario in Argentina and the Graduate School of Architecture at Columbia University, founded Los Angeles-based HDA-x creative agency (formerly Xefirotarch) in 2001, and assumed the directorship of SCI-Arc in 2015.

He received the AR+D Award for Emerging Architecture and a Progressive Architecture Award in 2013 for his Thyssen-Bornemisza Museum in Patagonia, Argentina. His work has been featured at the Venice Architecture Biennale, the London Architecture Biennale, ArchiLab in Orleans, France, and the Museum of Modern Art, New York, as well as in solo exhibitions at the San Francisco Museum of Modern Art (SFMOMA), the Art Institute of Chicago, and MAK Centre, Vienna.


Architect and juror Thom Mayne remarked that Díaz Alonso "occupies a pivotal position from which to influence the future of architecture," he said. "His work blurs the lines of architecture, animation, and design, exhibiting a dark and aesthetic edge."
Díaz Alonso is honored alongside 2011 Pritzker Prize winner Eduardo Souto de Moura, Mario Gooden and Mabel O. Wilson, Eric Höweler and Meejin Yoon, and Anne Rieselbach.
This year's recipients were nominated by individuals within the Academy's roster, and selected from a group of 33 nominees by committees comprised of Academy members. The jurors were Annabelle Selldorf, Henry N. Cobb, Kenneth Frampton, Steven Holl, Thom Mayne, Laurie Olin, James Polshek, Billie Tsien, and Tod Williams.
Winners will receive their awards at a ceremony in May, and their work will be on display at the Academy's galleries in New York in the show Ceremonial Exhibition: Work by New Members and Recipients of Awards.