SCI-Arc Founder Thom Mayne Delivers Lecture On Campus
On Wednesday, March 20, 2019, Thom Mayne delivered a lecture inside Keck Hall at SCI-Arc to approximately 500 students, faculty, staff, and members of the publicwith over three thousand viewers tuning in to the livestream. Entitled The Vastness of Interconnectedness, Mayne's presentation consisted of a chronological collection of his architectural drawings, scale models, renderings, and images of completed buildings in-situ from across his nearly five decades as a monumentally prolific architect, designer, and educator.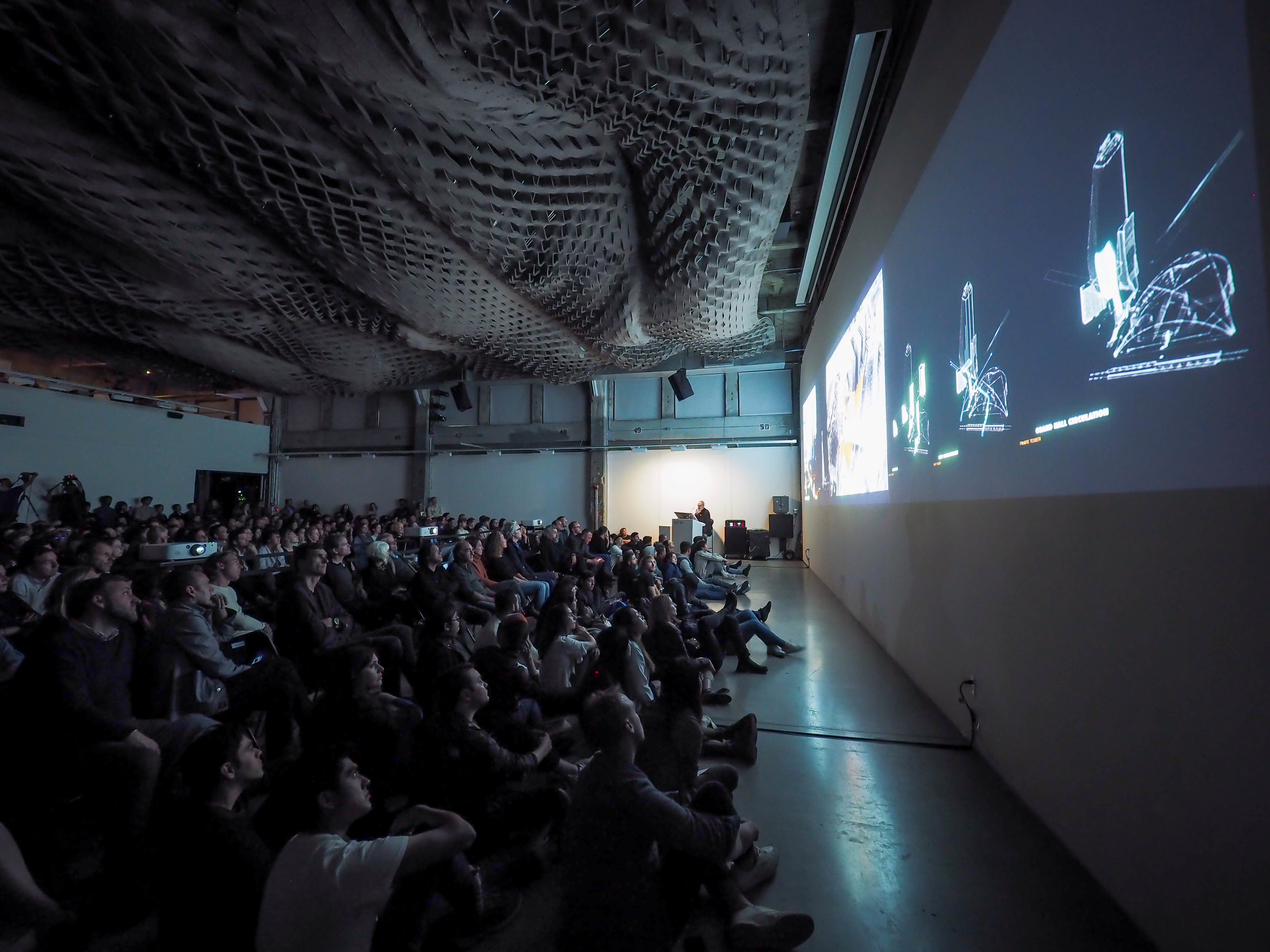 Known for his commitment to innovation and attention to the relationships between landscape, urbanism, and infrastructure, Mayne capitulated his love for the architectural act by saying, "Making things itself is stabilizing and healthy in a profession that is so demanding." Presenting roughly 50 years' worth of architectural projects, and discussing each in terms of the connections he makes between environment, social dynamics, spaces, and materials within his process, Mayne concluded, "Everything that I've talked about is interested in connectivity, social and political; and it's all relational — it's seen as all part of a connective tissue."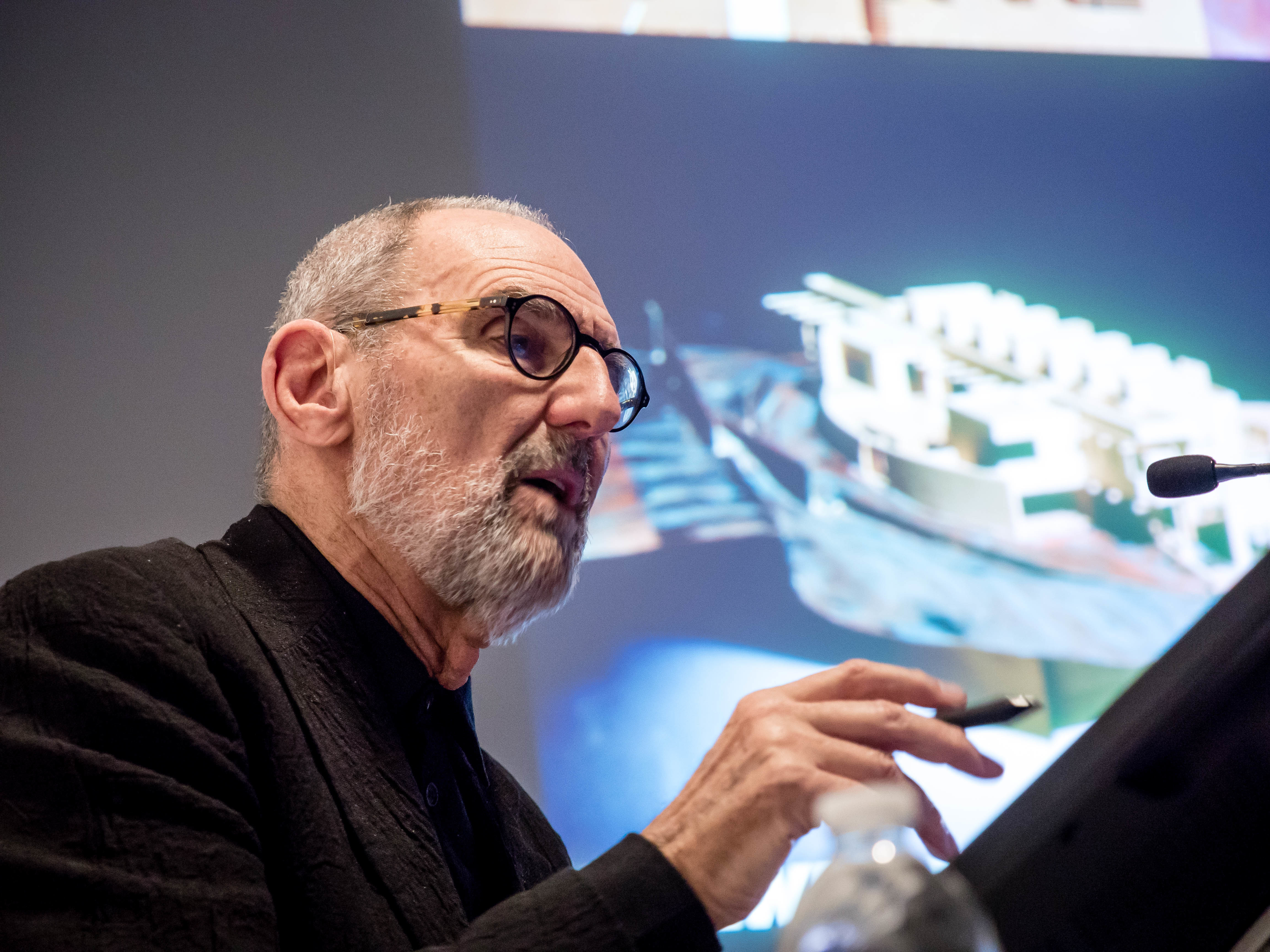 Mayne is founding principal of Morphosis, a global design firm engaged in architecture, urban planning, and research since 1972. Based in Los Angeles, New York, and Shanghai with projects world-wide, Morphosis' work represents a wide variety of scales and typologies, from civic projects, schools, and museums to commercial towers and city planning. Mayne's distinguished honors include the Pritzker Prize (2005) and the American Institute of Architects Gold Medal (2013). He served on the President's Committee on the Arts and Humanities from 2009-2016. Mayne is a distinguished Professor at UCLA, where he has taught since 1993.
In December, SCI-Arc announced that Mayne, one of the Institute's founders, will be returning to SCI-Arc as a full-time distinguished faculty beginning fall 2019, and will be taking over the coordination of SCI-Arc EDGE's postgraduate program, MS Design of Cities.