Michael Sorkin, Monumental Architect, Critic, and Educator, Has Died
Michael Sorkin, noted New York architect, influential urbanist, theorist, educator, and friend of SCI-Arc, has sadly died at the age of 71. He passed away from complications resulting from the coronavirus.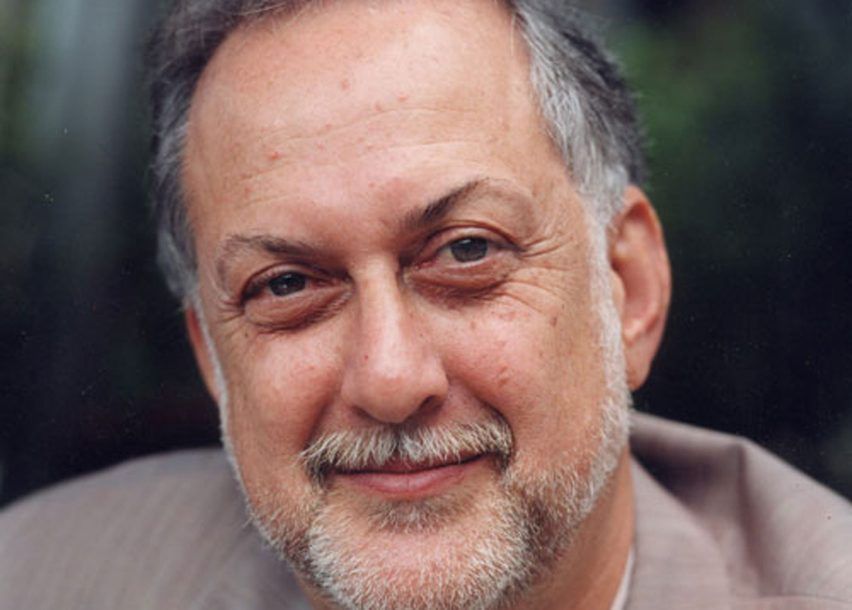 Sorkin was widely recognized as a polemical, incisive thinker and practitioner, whose approach to both architecture and its pedagogy was provocative and uncompromising. As principal of global design practice Michael Sorkin Studio, he was a champion of subverting traditional values in architecture, and deeply committed to creating socially just, environmentally sustainable solutions for the urban landscape that effectively serve the communities they are designed to house. In 2005, he founded urban research nonprofit Terreform to advance green design and building technology. He was also editor-in-chief of its imprint, UR (Urban Research), launched in 2015.
Throughout the years Sorkin taught, lectured, and was a guest critic at SCI-Arc (1988-90; 2014). In 2017, he presented an exhibition in the SCI-Arc Gallery entitled Metaphysics, for which Michael Sorkin Studio and Terreform installed a collaborative body of work framed collectively as "an elaborate thought experiment to determine just how autonomous our city can become… to test the limits of physical design to abet broader human and planetary needs and desires."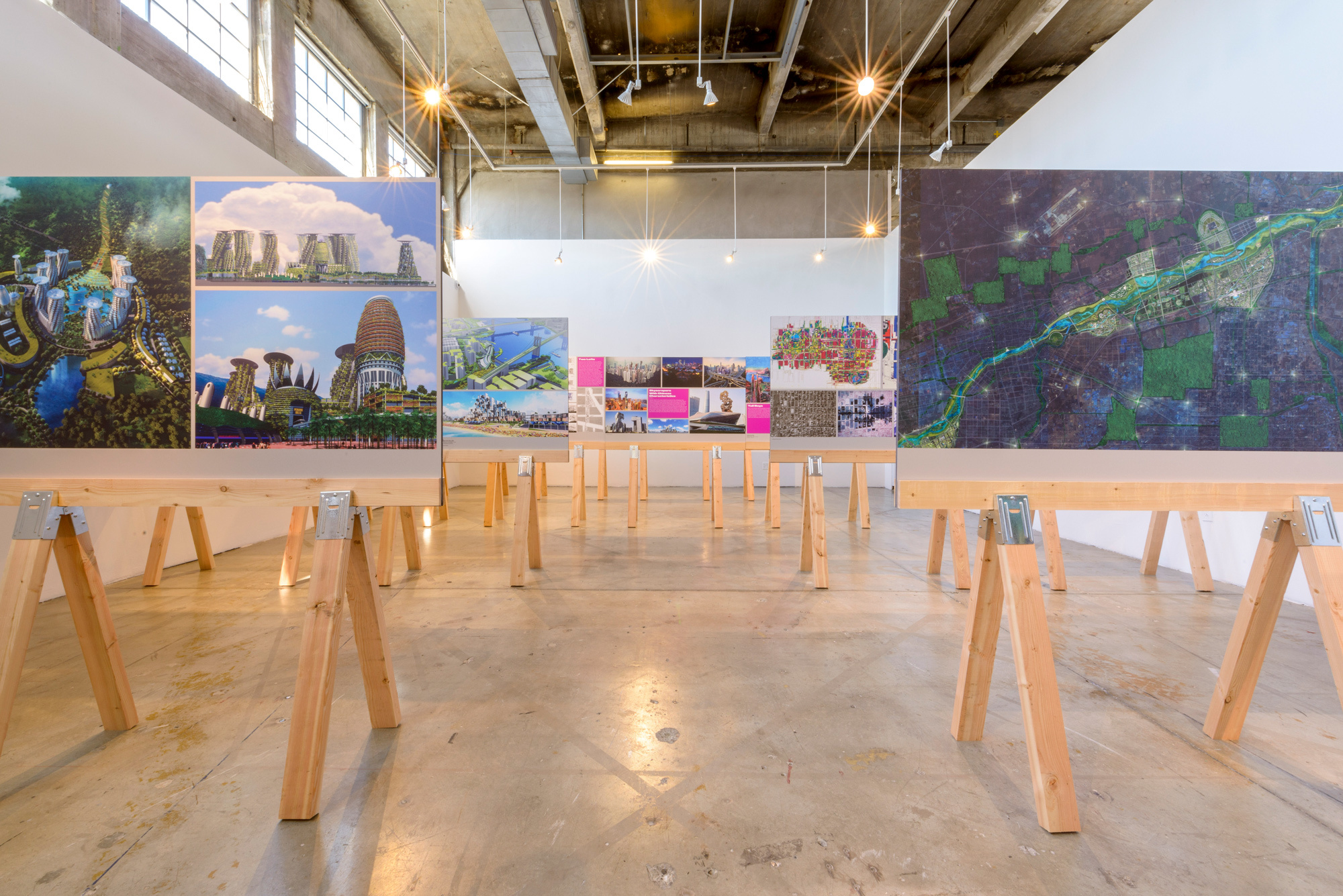 In a statement given by SCI-Arc Director Hernán Díaz Alonso, he said of Sorkin, "Michael was a fighter for all the noblest causes in architecture—he swam against the flow. He was a citizen in every dimension of the word; a writer; and above everything else a teacher. His is a gigantic loss for architecture and education—his voice cannot be replaced."
Having held teaching roles at numerous universities and institutes across the globe such as SCI-Arc, Harvard, Columbia, Cooper Union, Yale, and the Academy of Fine Arts in Vienna, he was regarded as an effervescent voice in architecture education by students, colleagues, and the design community at large.
In the words of Lesley Lokko, Dean of the The Bernard and Anne Spitzer School of Architecture at the City College of New York where Sorkin was a Distinguished Professor and Director Emeritus of Graduate Urban Design Program: "It is with profound sorrow that we learned earlier today of the passing of one of our most valued and most brilliant faculty members, Michael Sorkin… The entire faculty, staff and students are united in paying tribute to one of the school's best-known and celebrated figures, whose contributions to teaching, scholarship and public thought are irreplaceable. He will be deeply missed by the entire community of The City College of New York."
Known broadly as a prolific writer, Sorkin served as architecture critic for The Village Voice in the 1980s, and most recently for The Nation, and wrote and/or edited over twenty books, including Variations on a Theme Park, Exquisite Corpse, Local Code, Some Assembly Required, The Next Jerusalem, After The Trade Center, Indefensible Space, New Orleans Under Reconstruction, All Over the Map, Twenty Minutes in Manhattan, and many others. In 2019, the AIA awarded Sorkin its Collaborative Achievement Award for his efforts to diversify the field of design across a more than 40-year career in architecture.
Andrew Zago, SCI-Arc faculty and former colleague of Sorkin's shared, "Michael Sorkin was one of the most eloquent and persuasive proponents of a liberal, public, and free urban life. To the discipline he was, in many ways, the loyal opposition—often critical of the politics of architecture while deeply (if quixotically) committed to his own architectural practice. During my years at the City College of New York when Michael and I directed the graduate programs in urban design and architecture, respectively, he was my refuge for a joke, a drink, and some gossip, which—in addition to architecture and urbanism—were also areas of his expertise. It's hard to imagine that can't happen again."
SCI-Arc founding faculty Thom Mayne recalled of Sorkin: "In the eighties when we were all starving, he would put me up in his apartment where I would occupy an unforgettable Pesce Feltri chair while we talked late into the night about the subject we both loved—architecture. Exhausted and enfolded in the wings of that chair, I would sleep and then awaken as though no time had passed before we were at it again. His voice, then as it was yesterday, was incisive and fearless and sometimes stinging. He challenged me repeatedly with words I often didn't want to hear. But I trusted him—his comments were clearly coming from a place of generosity and honesty and commitment to his project, which was, finally, about social justice. He spoke of our awesome responsibilities; he spoke relentlessly of the power of architecture to change lives; he never stopped insisting that we must never stop fighting—for what we believed in, for a resistance of the status quo. His prodigious intelligence combined with his obvious love of humanity gave his words a rare gravitas and power. Finally, though, I ask myself why I am thinking about that room, that chair, that time—and I realize that it's the gift of connection with people that made Michael so special. I'm thinking about that chair, those hours, that mind—and I, like every single person I've spoken with today am undone—feeling lost in a fog of sadness whose edges I can't quite find."
In a poem by Eric Owen Moss for Michael Sorkin, Moss wrote:
Hey Michael, where are you?
How many times did we sit at that Mex restaurant at Columbus and Broadway and blah blah blah. All that hilarious lefty stuff. And you're sick of hearing about the prima ballerina and the Qb but I know you weren't.
Hey Michael, where are you?
Say hi to Leb and Raimond.
The world misses you all.
It ain't the same place.
But you moved it around for those that are still hanging out.
The sun also rises.
Just not today.
Hey Michael where are you?
Love,
Eric

—
A collection of lectures by Michael Sorkin from the SCI-Arc Media Archive can be viewed on SCI-Arc Channel.