SCI-Arc Announces Spring 2020 Public Lectures and Exhibitions
SCI-Arc is pleased to continue its commitment to maintaining a robust platform for interdisciplinary thinkers with its spring 2020 series of public events. The SCI-Arc public lectures coming this spring introduce speakers from a broad cross-section of cultural practices, including artist Lauren Halsey, architect and educator Eva Franch i Gilabert, scholar and critic Charles L. Davis II, and writer and architect Andrés Jaque.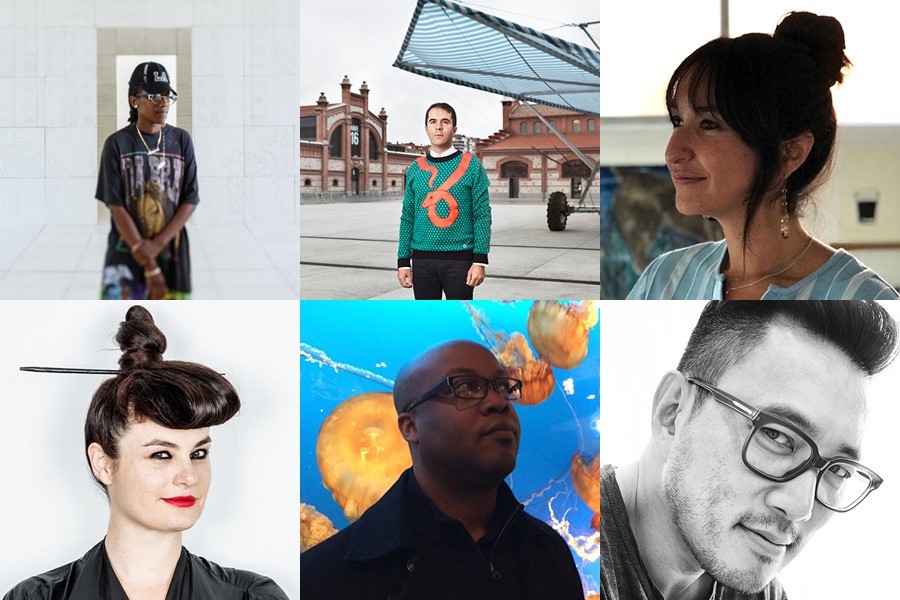 The public lecture series is complemented by several exhibitions, including Anna Neimark's Rude forms among us, and Post Persona by David Eskenazi held in conjunction with the A Queer Query symposium, as well as the launch of books by both Hernán Díaz Alonso and Elena Manferdini. The SCI-Arc Cinema Series has now partnered with LACMA to feature a diverse selection of films including Pleasantville with Academy Award-winning production designer Jeannine Oppewall as the special guest and The New Bauhaus with director Alyssa Nahmias.
SCI-Arc's annual Spring Show exhibition, highlighting the most compelling student projects of the year, will open to the public on May 2.
Admission to SCI-Arc-hosted public events and exhibitions is always free and open to the public.
January 31 Anna Neimark: Rude forms among us Exhibition Opening (exhibition runs through 3/15)
February 4 Donnie Darko with guest James Duval Cinema Series
12 Minsuk Cho Lecture
17 The Surreal Visions of Hernán Díaz Alonso/HDA-X Book Launch
19 Victoria Sambunaris Lecture
21 Jennifer Chen Faculty Talk
March 3 Pleasantville with guest Jeannine Oppewall Cinema Series
4 Eva Franch i Gilabert Lecture
9 Portraits and Landscapes by Elena Manferdini Book Launch
11 Jenny Lin Lecture
13-16 After the Single Family Home: Symposium + Charrette
18 Charles L. Davis II Lecture
20 David Eskenazi: Post Persona Exhibition Opening (exhibition runs through 5/3)
21 A Queer Query Symposium
23 Andrés Jaque Lecture
April 1 Lauren Halsey Lecture
3 The Architectural Beast Exhibition Opening (exhibition runs through 5/31)
7 The New Bauhaus with guest Alyssa Nahmias Cinema Series
May 2 Spring Show Exhibition Opening with Main Event (exhibition runs through 5/24)
Visit https://sciarc.edu/events/ for more information about upcoming lectures. All events begin at 7pm unless otherwise noted. Lectures take place in the W. M. Keck Lecture Hall and are broadcast on SCI-Arc's Facebook page. Gallery opening receptions are held in the SCI-Arc Gallery and Kappe Library Gallery spaces.
Events at SCI-Arc are always free and open to the public.