Faculty Soomeen Hahm's Augmented Grounds Wins International Garden Festival

The 2020 International Garden Festival has announced the winners of its twenty-first design competition. Held annually since 2000, the festival presents a themed challenge for the design of new gardens, which will be installed among the 25 natural spaces within the Redford Gardens in Grand-Métis, Canada. Each of the five awardees, selected by jury from 200 submissions representing 38 countries, will realize their designs of five new gardens during the summer and fall of 2020. New SCI-Arc design faculty Soomeen Hahm, along with architect Jaeheon Jung and landscape architect Yumi Lee, all representing Seoul, South Korea, were chosen among this year's winning projects.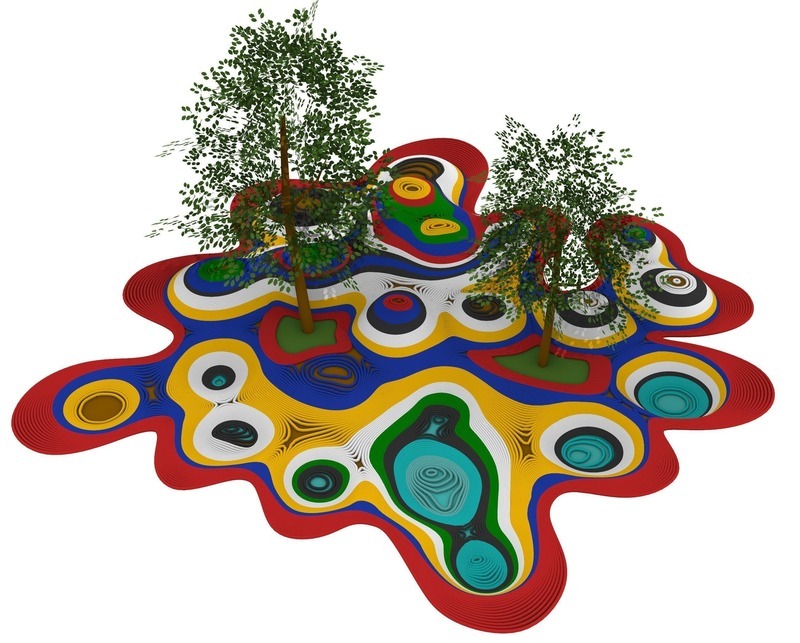 Hahm's winning design proposal, entitled Augmented Grounds, considers the history of the Métissages culture in the region, taking inspiration from the traditional finger-woven sash of the Métis nation of the Western Plains. Reflecting an innovative exploration of new territories and emergent practices, the garden's design represents harmony through colorful ropes that are tightly laid by hand atop a sculpted terrain. Additionally, smart construction technology is employed alongside augmented reality and generative algorithmic design to provide playful and spatial experiences within the garden's layout and installation.
Consisting of experts in design research and practice, Hahm and her team were interested in exploring the ecological relationships between humans and machines. Augmented Grounds focuses on the construction of complex forms—built by human agents using augmented AR devices—to develop unique processes that would not be possible by pure automation or individual labor alone.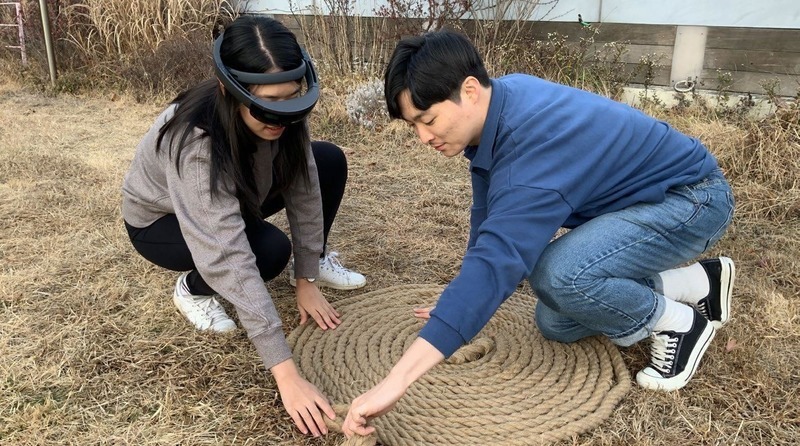 With a sustained emphasis on pushing the boundaries of contemporary design, the International Garden Festival presents an opportunity for designers from various fields to offer visitors a unique, interdisciplinary mix of curated environments, natural experiences, horticultural staging, and human creativity.
In addition to Hahm's, the other winning garden designs submitted by teams from France, Montreal, and Toronto will be on view from June 20 through October 4, 2020.