SCI-Arc Students Selected to Show in AIA|LA's '2x8:Assemblies' Exhibition
This Saturday, November 6 the AIA|LA will host an opening reception for its 15th annual student exhibition, 2x8:Assemblies.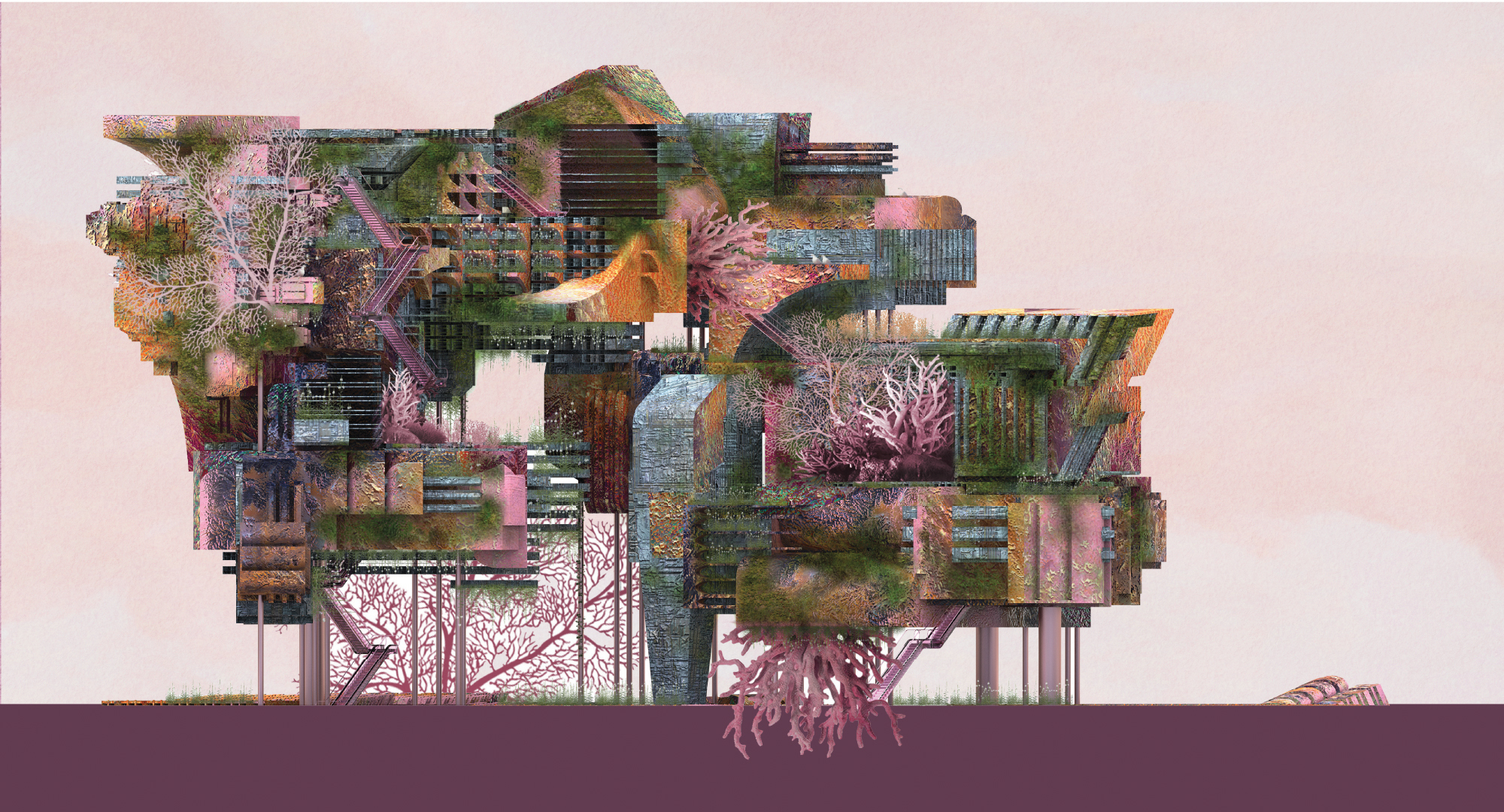 This year's 2x8 exhibition will return as an in-person event at the Helms Design Center in West Hollywood, featuring exemplary student projects from 19 unique architecture and design programs throughout California, which celebrate the diversity of architectural philosophy and encourage conversation around the central theme of 'community.'
Each year, the 2x8 exhibition showcases outstanding student work from California-based architecture and design schools. Reflecting an interest in architectural discourse resulting from pandemic-era concerns about space, social structures, and more, students were asked to submit proposals and 3D models that present thoughtful responses to these issues.
Included in this year's 2x8 exhibition are SCI-Arc undergraduate students Genevieve Parkes (M.Arch 1 '23) and Camille (Khanh Linh) Thai (M.Arch 2 '22). Parks's project is a diagrammatic exploration inspires the design of a Boys and Girls Club sited in Venice, CA. "I set out to design a space with a clear organization and explore the possibilities of material application," relays Parks. "Coming from a background in set and prop design within the entertainment industry, the physical craft of building a space is my favorite part of the process, but designing a structure at this scale is very new to me."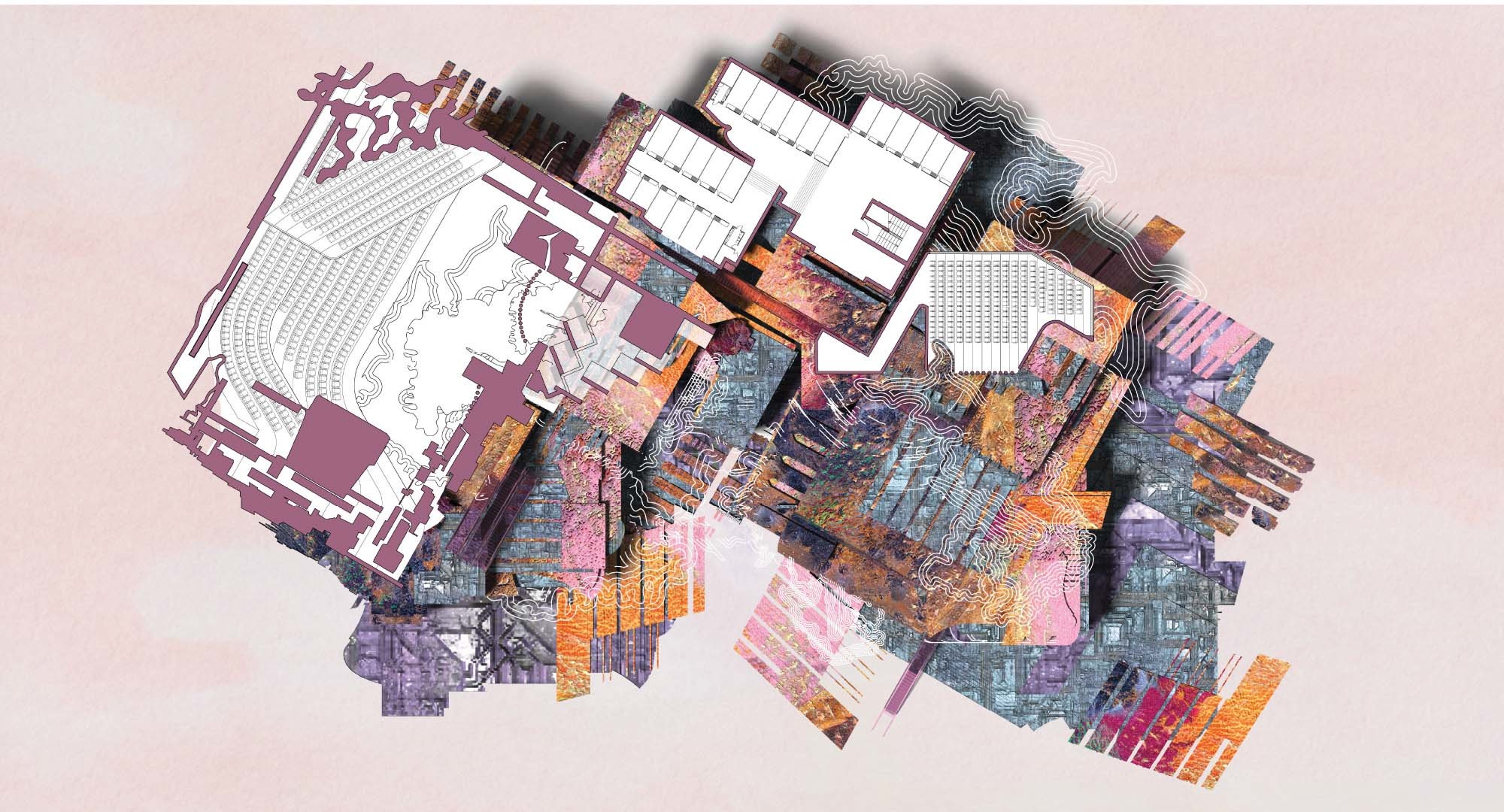 Thai's submission, entitled Hypernatural Consonance, is a music education center designed for the Harmony Project, a Los Angeles organization that aims to bring music education to the underprivileged located in the Exposition Park neighborhood of LA. The project, developed by Thai during SCI-Arc design studio HARMONY IN THE WILD led by faculty Herwig Baumgartner, "explores the interrelationships between human, nature, and music through a play on texture and the idea of composing an 'exquisite corpse' that exposes seams between one volume to another."
"This year's theme regards the dialogue surrounding Community in Los Angeles and other urban centers across the country in the face of Covid and all things socially distant," reads the AIALA's official press release. "The name, 2x8:Assemblies, refers to a group or community of people, and also to the process of building where disparate parts become a whole." Exhibiting students were invited to submit presentation materials and 3D models that respond with innovative solutions to this year's theme. The projects will be integrated into a 3D, augmented reality installation which will allow visitors to experience the work in an immersive exhibition format.
The AIALA will also present over $25,000 in scholarship awards to select participating students through an annual scholarship program, raised from community members in the Architecture, Engineering, and Construction (ACE) industry. A jury comprised of architecture and design experts will evaluate the submitted student projects and award prizes based on merit.
2x8:Assemblies will open on November 6, 2021 at the Helms Design Center in Culver City, California. The exhibition and accompanying events are free and open to the public. Visit https://www.ac-la.org/events/2x8-opening-ceremony to learn more.