Angela Brooks and Lawrence Scarpa of Brooks + Scarpa Awarded 2022 AIA Gold Medal
The American Institute of Architecture has announced that SCI-Arc alum Angela Brooks, FAIA (M.Arch 1 '91) and former SCI-Arc faculty Lawrence Scarpa, FAIA (founding principals of firm Brooks + Scarpa) have been awarded the institute's 2022 Gold Medal.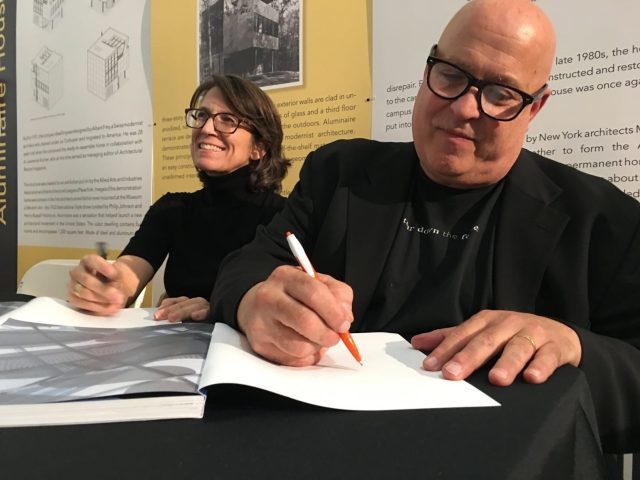 The honor, the AIA's highest, has been bestowed upon the Hawthorne, California-based firm in recognition of its "numerous achievements in architecture, sustainable design, and social equity," according to the institute's official press release announcing the award. The AIA Gold Medal is bestowed each year upon a practicing architect[s] whose "significant body of work has had a lasting influence on the theory and practice of architecture."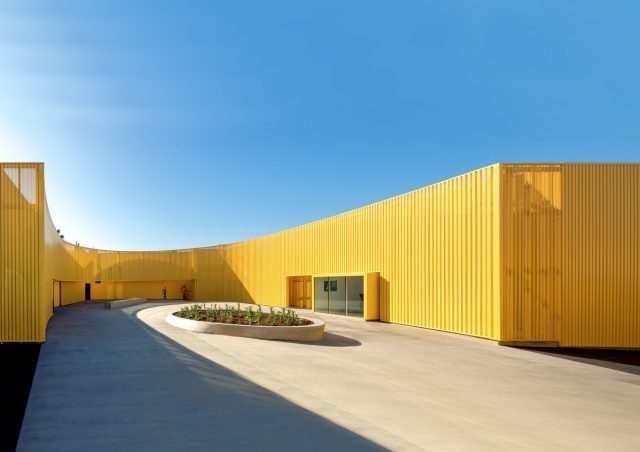 Brooks and Scarpa met in architecture school at the University of Florida before marrying in 1987 and relocating to Los Angeles, which allowed Brooks to pursue her Master of Architecture at SCI-Arc while Scarpa started practicing with Gwynne Pugh, FAIA. Brooks joined Pugh + Scarpa as a principal in 1999 following ten years working with nonprofit affordable housing developer, the Los Angeles Community Design Center, which focused on policy and design issues related to housing and homelessness. Across a nearly three-decade architecture career, Brooks and Scarpa are well known to have "thoughtfully engaged design as an essential public service that requires the embrace of social and environmental responsibility by the architect."
In an essay penned by Brooks for ARCHITECT in May 2020, entitled "In Pursuit of an Architecture for Everyone," she wrote, "Despite what NIMBYists may claim, housing affordability does not lessen the value of neighborhoods. Instead, it strengthens them… Architects can and should collaborate with planners, city officials, politicians, and policymakers to tailor zoning to new uses and new ways of living. Making connections between disparate elements to create a comprehensive whole is what we do. Design can promote social change."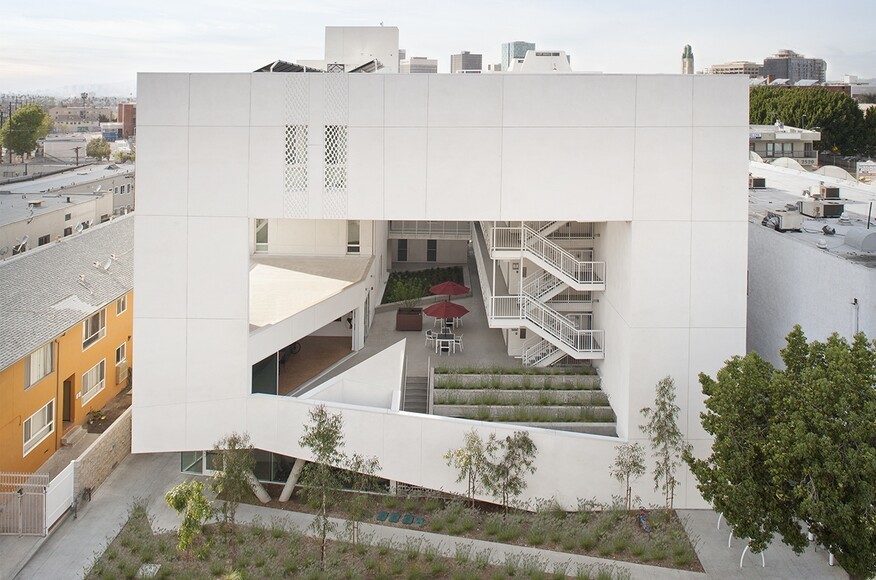 Brooks + Scarpa's work has included a five-story-tall apartment complex dubbed The Six Affordable Veteran Housing in Los Angeles' MacArthur Park, a "stunning urban blockbuster that provides affordable veterans housing with formal ingenuity, a distinctive sense of place, and environmentally sensitive moves that create a most pleasant and sustainable spaces," which garnered the firm a 2017 AIA National Award, a 2017 Residential Architect Design Award winner, and a 2020 AIA Committee of the Environment Top Ten winner.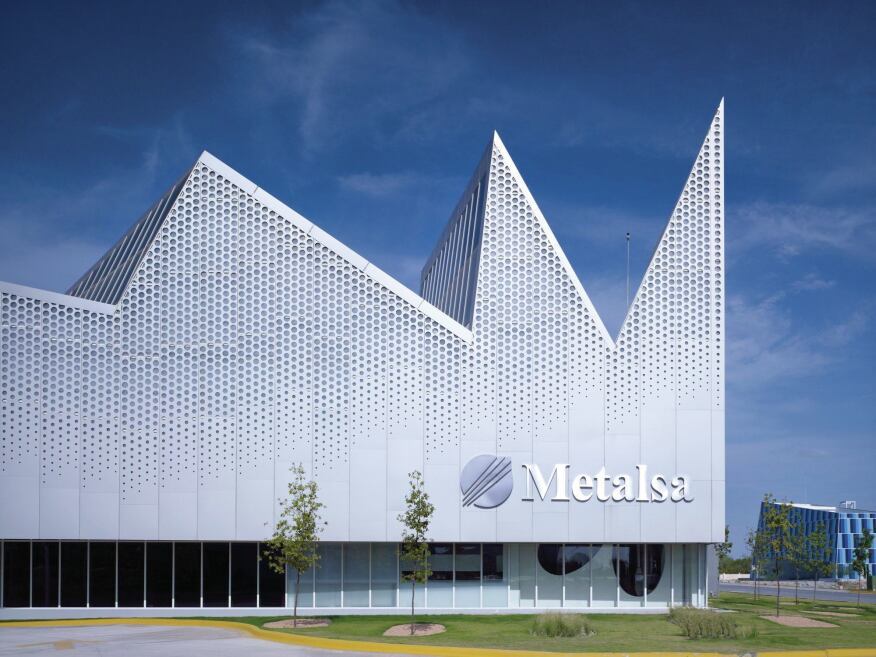 Brooks and Scarpa have received the Smithsonian Cooper-Hewitt National Design Award in Architecture in 2014 and the Civita Institute Fellowship in 2020, among numerous other regional and national accolades.
The Gold Medal is awarded to recipients selected by the AIA Board of Directors and the AIA Strategic Council from a short list of three finalists, as conferred by an Advisory Jury. This year's Advisory Jury was comprised of Brenna Costello, AIA, SmithGroup, Denver; Nathaniel Hudson, AIA, FormGrey Studio, Reno, Nevada; Candace Jackson, CJAM Consulting, New York; Renauld Mitchell, FAIA, Moody Nolan, Chicago; Wendy Ornelas, FAIA, Kansas State University, Manhattan, Kansas; and Anand Sheth, AIA, Studio Anand Sheth, San Francisco, and was chaired by Lisa Matthiessen, FAIA, Amazon, Pasadena, California.