FreelandBuck Exhibition to Take on Architectural Illusion and Imagemaking
SCI-Arc is pleased to announce the upcoming exhibition by FreelandBuck (SCI-Arc faculty David Freeland and firm partner Brennan Buck) entitled Views from the Field, opening October 22 in the SCI-Arc Gallery.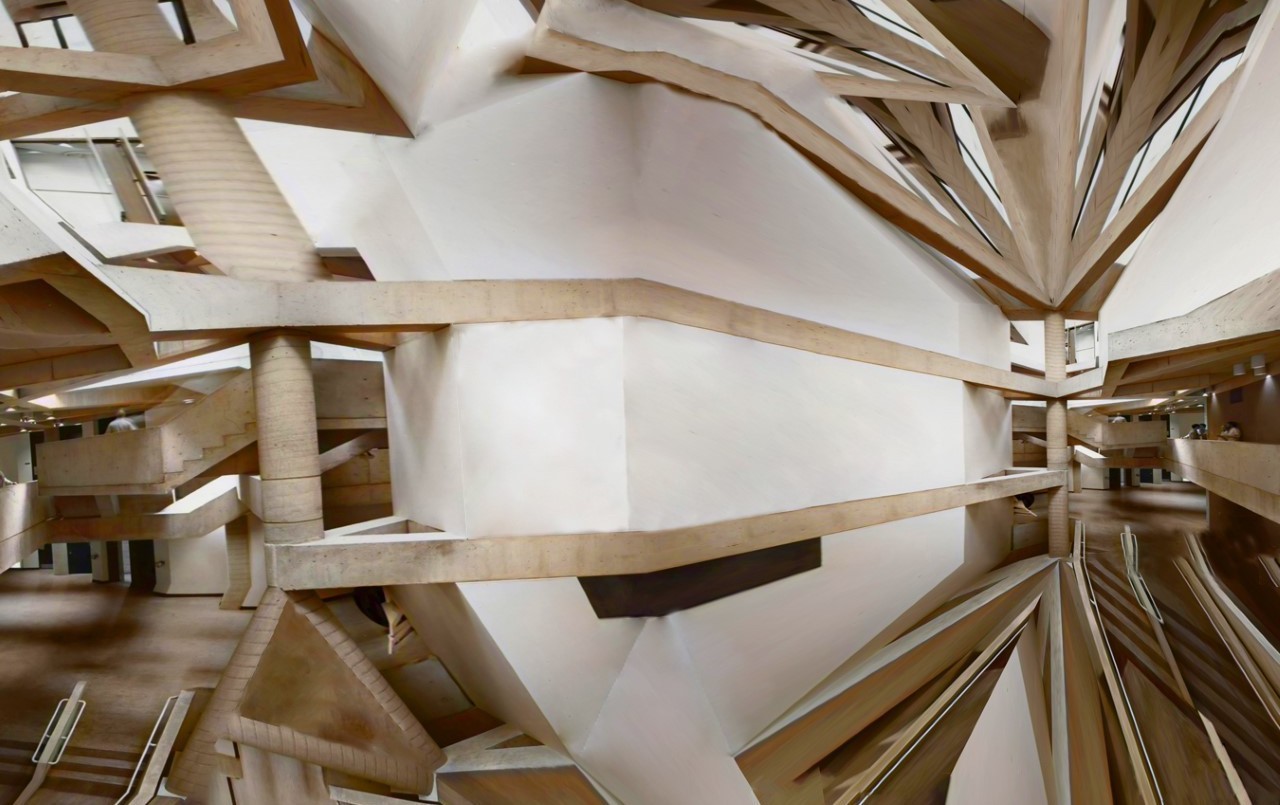 Views from the Field documents the spatial complexity of Walter Netsch's late-twentieth-century architecture through the photographs of Orlando Cabanban. Taking inspiration from Cabanban's interest in capturing multiple subjects within each frame, the exhibition reconstructs the photographs as large three-dimensional image-objects. Each recomposes and transforms thespaces of Netsch's interiors into a multitude of views and illusionary spaces. The architecturally-scaled objects are designed, detailed, and assembled from graphically-printed architectural materials.
The exhibition extends FreelandBuck's research and design work on the history of architectural illusion in relation to the multiplicity and hybridity of contemporary visual culture and the emergence of flat-bed printing as contemporary building technology. Through the layered interests and sensibilities of Walter Netsch and SOM, Orlando Cabanban, FreelandBuck, and gallery visitors, the exhibition highlights the ambiguity of authorship inherent in architecture and architectural photography.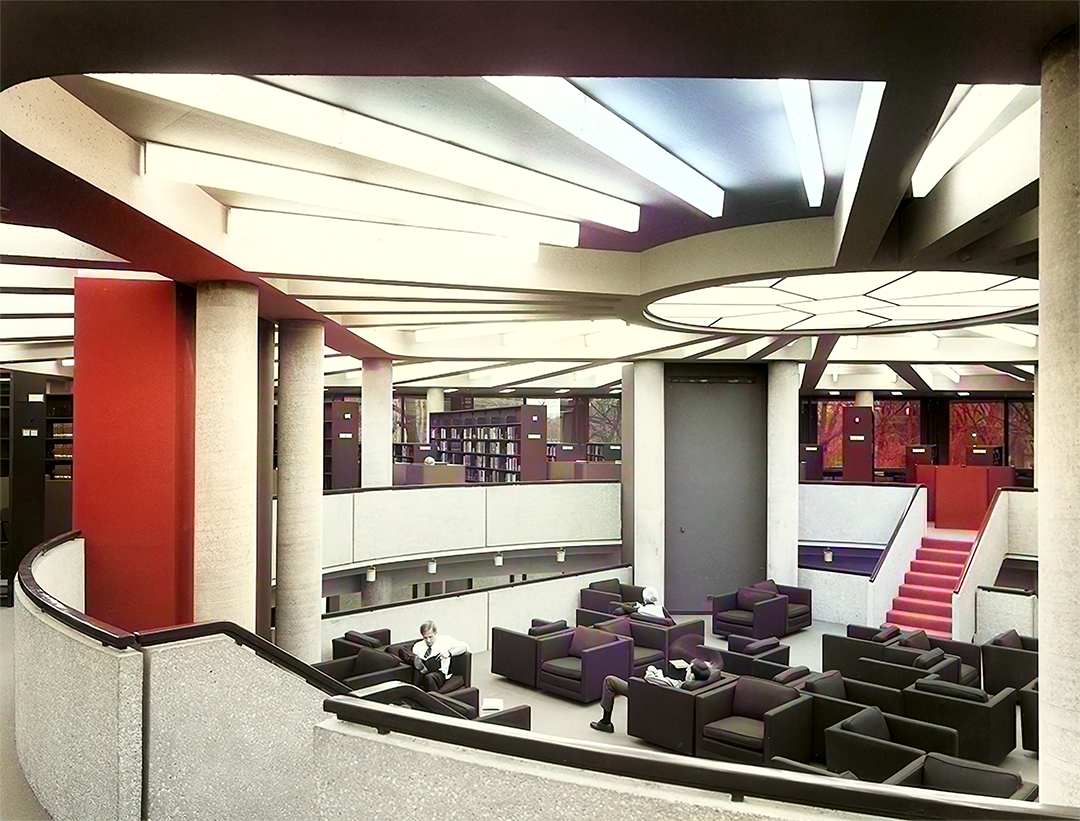 The opening reception for Views from the Field will take place on October 22 at 6:00pm in the SCI-Arc Gallery. The exhibition will run through December 12, 2021. Join SCI-Arc virtually on Friday, November 15 at 5pm PT for a conversation with David Freeland, Brennan Buck, and Maxi Spina.
The exhibition is currently only open for in-person visits by reservation to the SCI-Arc community of students, faculty, staff, and trustees. The live, virtual event on November 19 at 6pm PT is free, open to the public, and requires no reservation.
FreelandBuck is a Los Angeles- and New York City-based architectural office founded and led by Buck and Freeland. Established in 2010, the office makes buildings, spaces, and objects that engage the public through layers of meaning, illusion, and visual effect. With each project, the firm aims to create distinct spaces that contribute to a more stimulating, aesthetically engaging, and challenging world. The firm's architecture and public artwork are notable for their visual richness, intricate spatial sequences, cultural reference, and application of drawing at an architectural scale.
For press inquiries please contact stephanie_atlan@sciarc.edu.