Kappe Library Reading List Embraces Visions of Black Utopia, Rebellion, and Building Communities
In honor of February being Black History Month, this installment of the Kappe Library reading list features volumes centering on themes ranging from the utopian ideals reflected in the history of Black Nationalism, an exploration of urban architecture and performance which considers the complexity of Black masculinity using Chicago as a case study, a timeline of new Black cinema in Los Angeles, and how the deconstruction of the middle class in postwar America has contributed to pervasive and lasting racial inequalities in the contemporary housing market.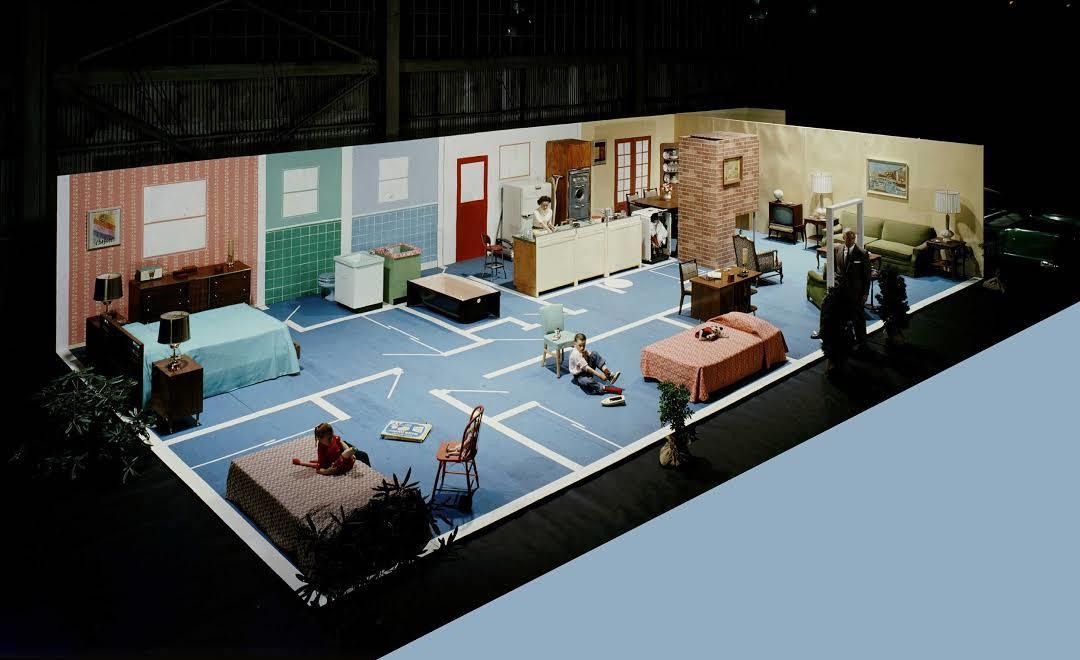 Each quarter, SCI-Arc releases a reading list, curated by the Kappe Library's Manager Kevin McMahon and Librarian Stefanie Crump, representing a cohesive, interdisciplinary collection of books featuring pertinent themes and authors. The reading lists reflect the overall mission of the Kappe Library to build its collection with representation and inclusivity in mind, but also incongruity, specificity, and relevance to the discourses taking place at SCI-Arc.

Complete reading list below.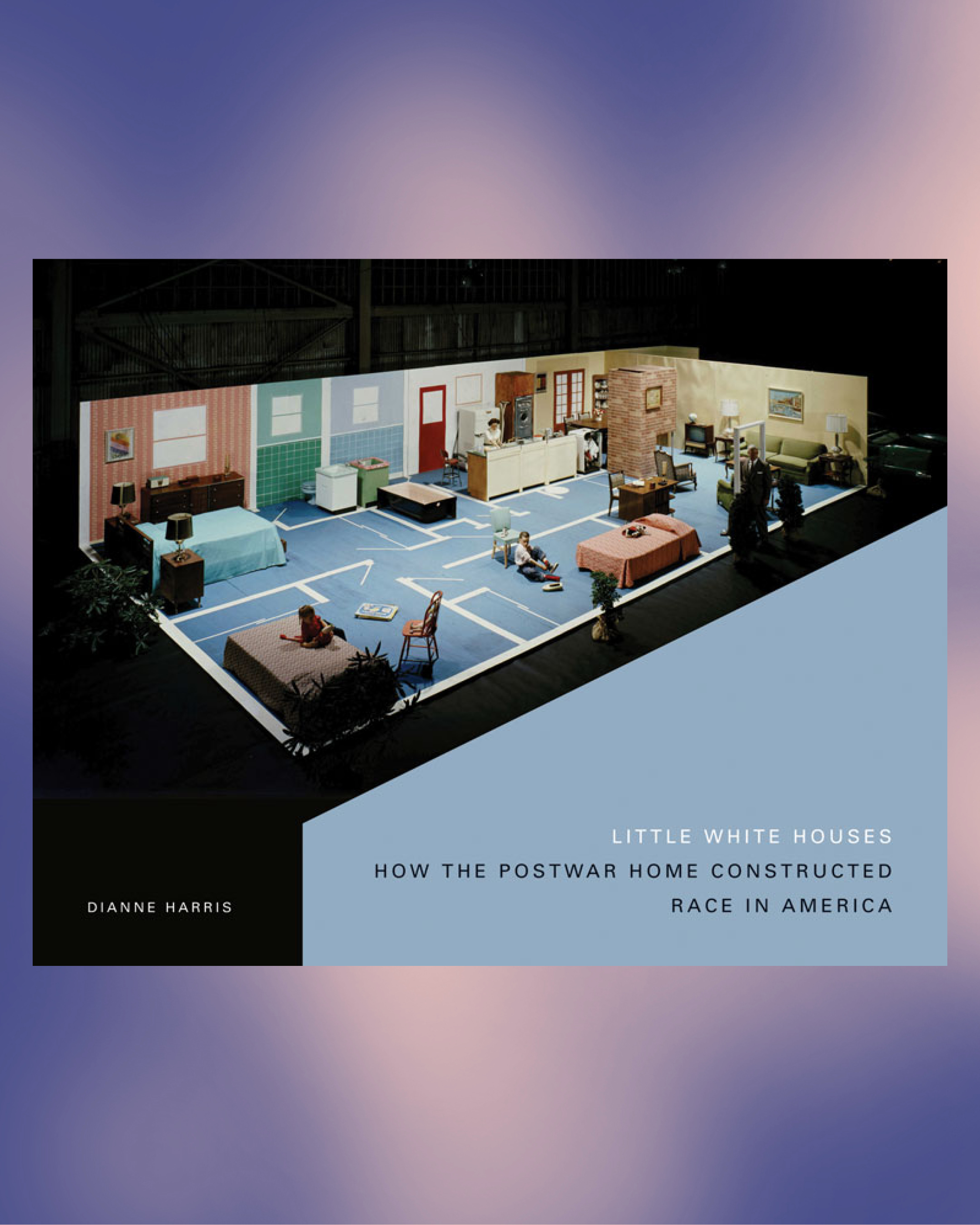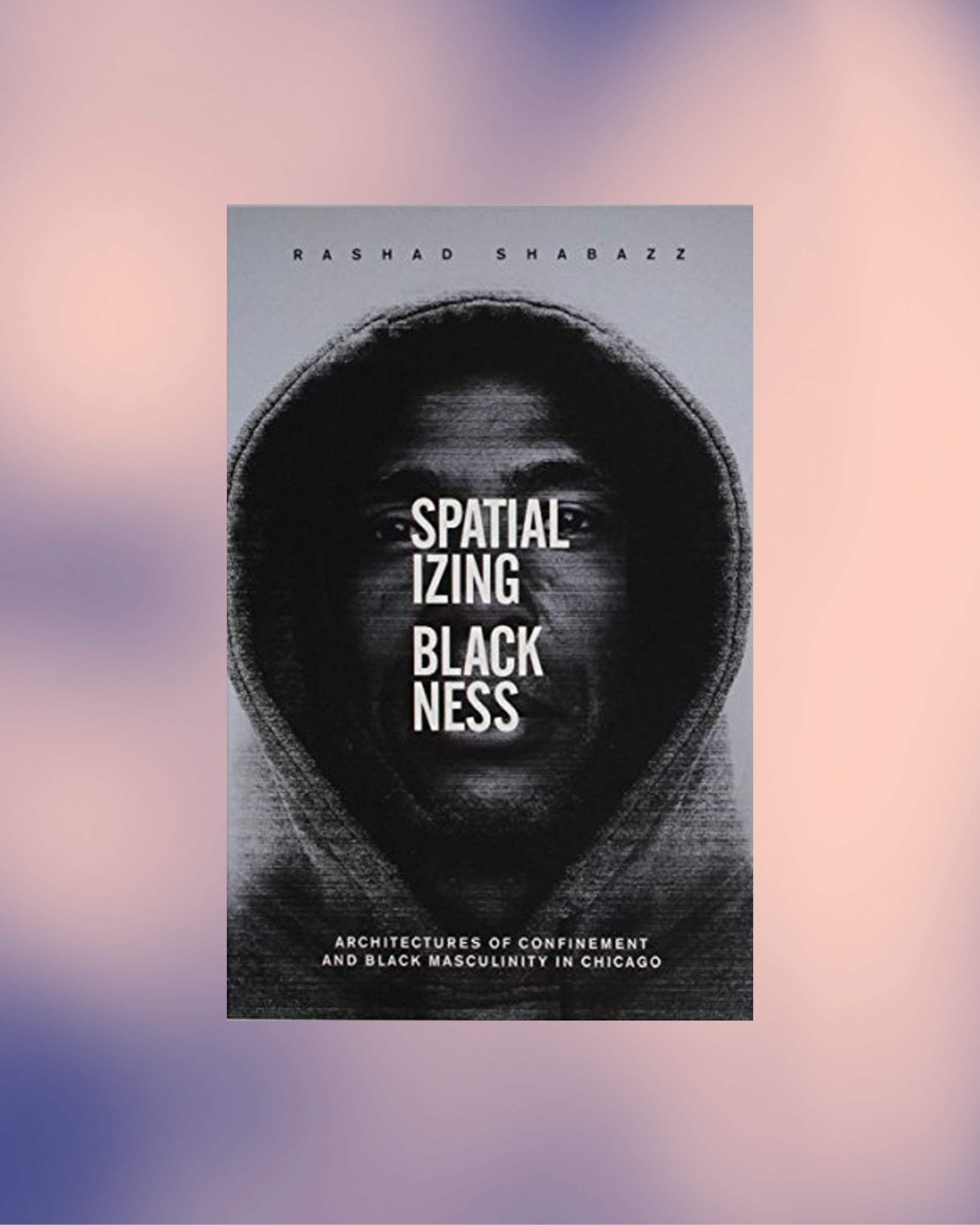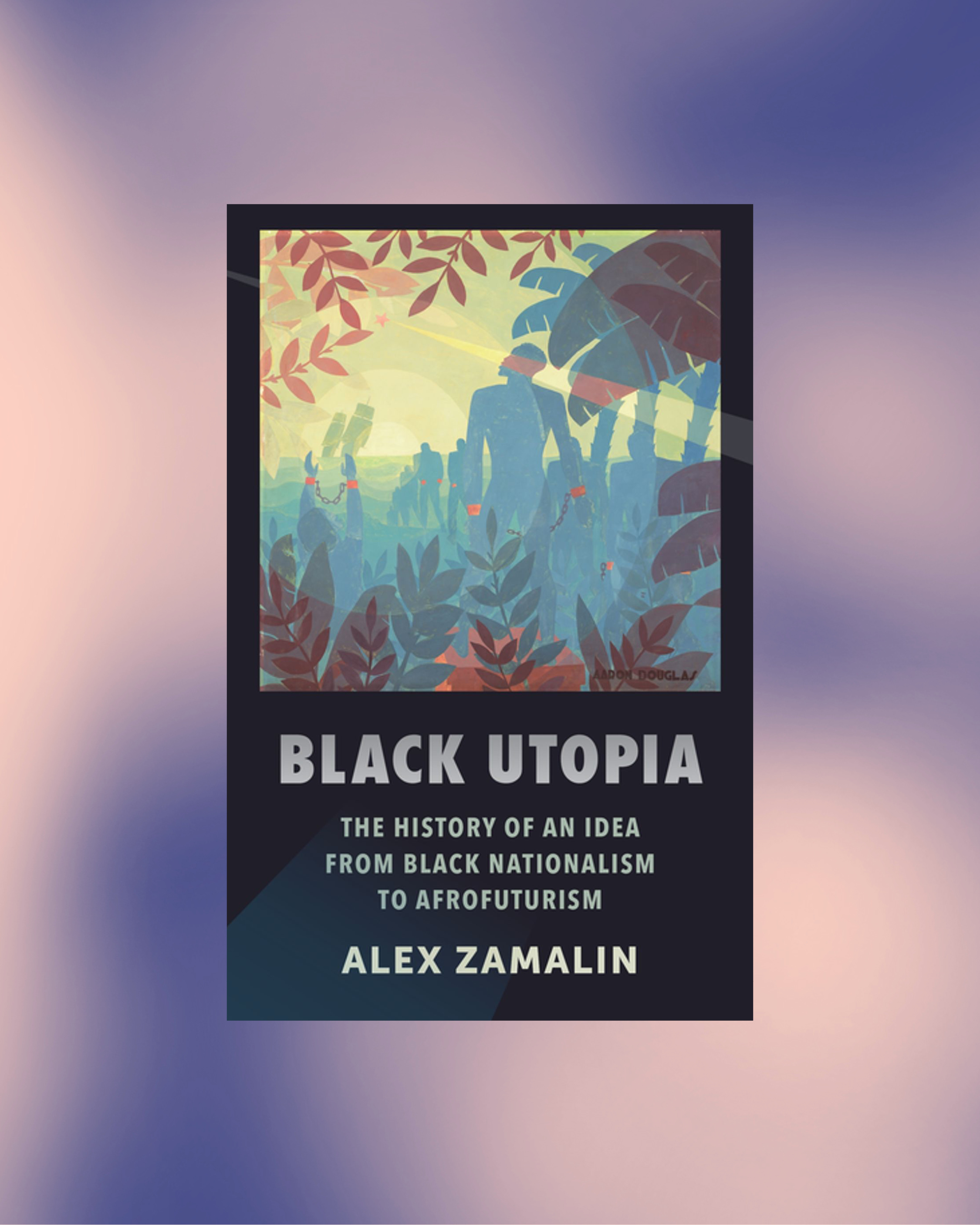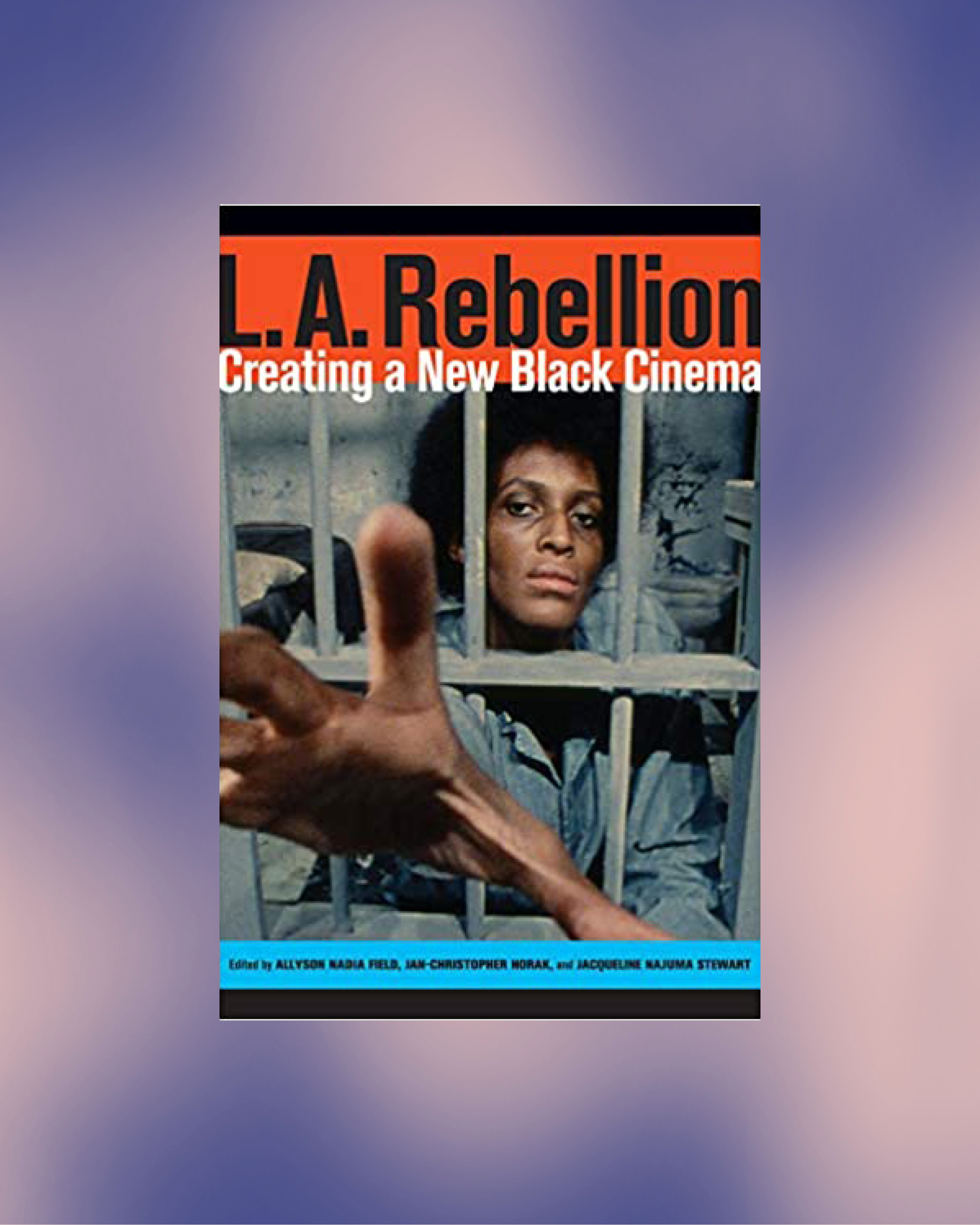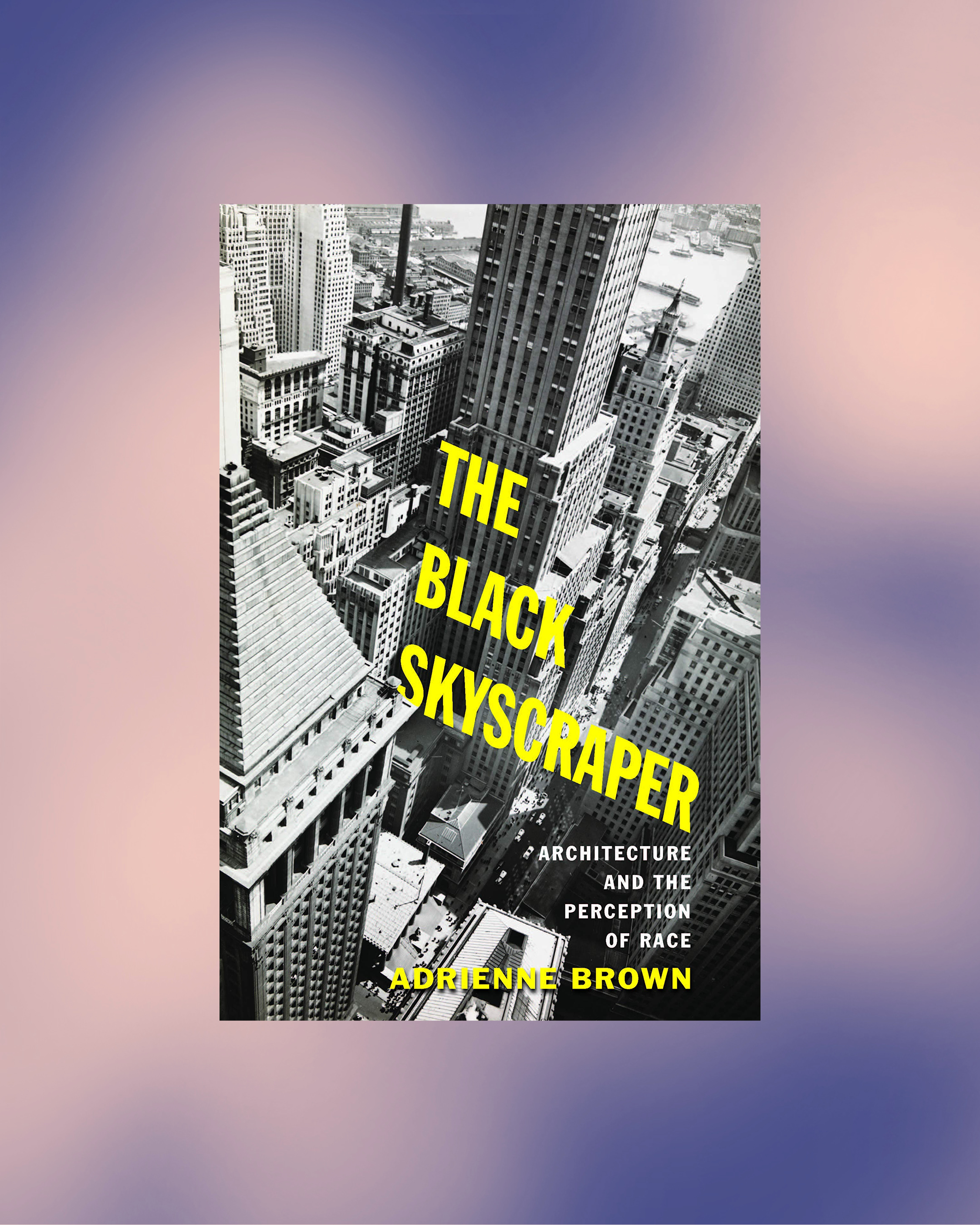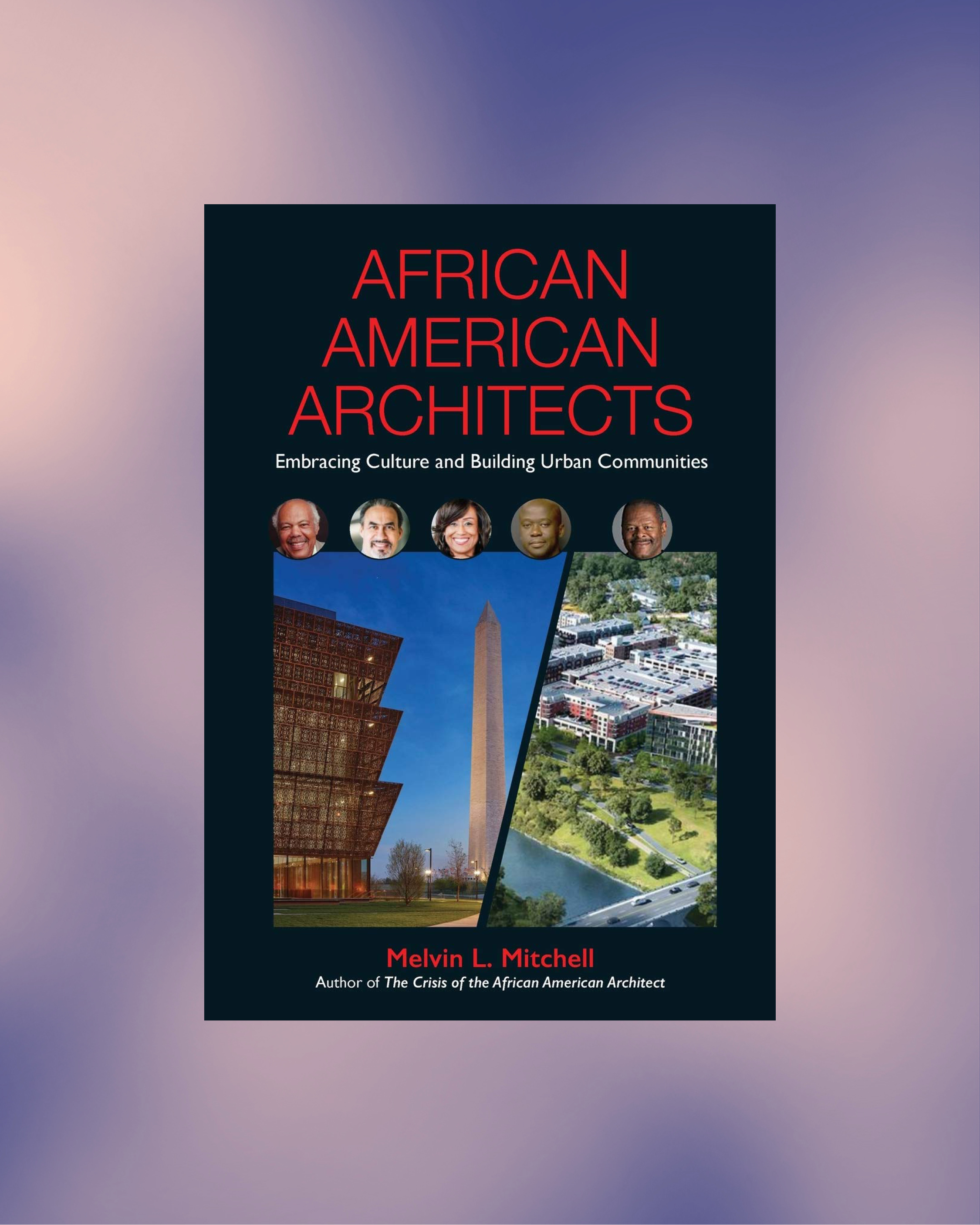 Resources on African-American Architects/Designers/Urbanists in Southern California

Architects, Designers, Urbanists

Barragan, Bianca, "Mapped: 20 places in LA where black architects left their mark," la.curbed.com, February 28, 2020, https://la.curbed.com/maps/los-angeles-black-architects-projects-map
Christian, Elizabeth, "Field overcrowded, discriminatory?: architects facing many professional challenges," Los Angeles Times, November 27, 1983, p. J1
Minorities in architecture panel (January 28, 1976), with Arthur Silvers (DMJM) & Jack W. Haywood, https://youtu.be/U4md6R8l1yY
Morris, Jason E., Nov. 2016, for NOMA & AIA/LA, "A map of featured Los Angeles buildings by African American architects," https://www.aialosangeles.org/... holds 'dig-in' for community arts center," Los Angeles Times, June 25, 1967, p. F3 (PDF)

Individuals + Firms
Francis + Anderson (Christopher Francis, Gladstone "Andy" Anderson)
Michaud, Anne, "Architects have designs on public contracts: the partners of Orange-based Francis + Anderson want to merge their different skills for optimum impact. They hope minority incentives will open doors." Los Angeles Times, January 18, 1993, p. OCD4 (PDF)
Freelon, Phil (1953-2019)
Petrunia, Paul, et al., "Remembering Phil Freelon ; a full transcript from our podcast," Archinect, July 12, 2019
Zacks Stephen, "Beyond black + white: Philip Freelon built his practice from the ground up - and now he's the go-to architect for African-American cultural commissions," Metropolis, March 2006.
Garrott, James H. (1897-1991)
Lopez, Robert J., "A farewell to Firestone : Sheriff's station, the first in the country to put Black deputies in patrol cars, is set to close after 35 years," Los Angeles Times, December 19, 1993, p. H14. (PDF)
"Progress – ground will be broken for Westchester City Hall …" Los Angeles Times, March 15, 1959, p. CS6 (James H. Garrott Jr. & Gregory Ain, PDF)
Haywood, Jack W.
"Designers predict decoration trends," Los Angeles Times, October 13, 1963, p. GBA9 (PDF)
"First plans for Oakwood Center expansion passed," Los Angeles Times, March 27, 1975, p. WS5 (PDF)
Henry, Mira
Jenkins, Carey K. (?-1987)
Carey K. Jenkins in the A. Quincy Jones papers, 1942-1979, UCLA Special Collections. Includes 21 job slides. OAC Finding Aid.
"Dedication rites held for seniors' home," Los Angeles Times, March 7, 1965, p. N8 (PDF)
"New branch – Construction is under way on a $300,000 Bank of America branch at Washington Blvd. and 12th St," Los Angeles Times, September 14, 1969, p. I17 (currently Truffle Brothers deli, PDF)
Kennard, Robert A. (1921?-1995)

De Wolfe, Evelyn, "Black architect, his struggle behind him, now role model / Kennard's firm celebrates 30th anniversary," Los Angeles Times, November 15, 1987, p. H1 (PDF)
Oliver, Myrna, "R. A. Kennard ; prominent Black architect [Obituary]," Los Angeles Times, March 29, 1995, p. WVA12 (PDF)
Pastier, John, et al, "Project: a Grand Avenue," Architecture and Urbanism, August 1981, p.19-58 (Design for redevelopment of L.A.'s Bunker Hill neighborhood. Design team lead by Robert F. Maguire, and included Kennard's KDG, Gehry and Kruger, Cesar Pelli & Associates, amongst other celebrated firms.)
Whiteson, Leon, "Designs on the future : through the legacy left by her father, Gail Kennard Madyun hopes to build a better L.A. for the next generation," Los Angeles Times, January 21, 1996, p. E1 (PDF)
Robinson, Jerome Anthony, "An odyssey in B-flat: rediscovering the life and times of master architect Robert A. Kennard," Master of Heritage Conservation thesis, USC, 2018
Cubé, Caroline, "Processing the papers of Architect Robert Kennard in the CFPRT," UCLA Library special collections blog, July 23, 2019
"Kennard (Robert A.) papers," UCLA Library special collections, via Online Archive of California, (Finding aid)
"Handy helpers," Los Angeles Times, October 14, 1962, p. A58 (PDF)
"New temple – Architect Robert Kennard, left, and Rabbi Herschel Lymon examine model of new Temple Akiba …," Los Angeles Times, April 21, 1963, p. WS5 (PDF)
Pride, Michaele (1956- )
Proby, Vincent (1928-1987)
Champlin, Charles, "Afro-Am : Museum of Black Culture," Los Angeles Times, July 2, 1983, p. E1 (PDF)
Raw Architecture (Roland A. Wiley, R. Steven Lewis, Steven Lott)
Keegan, Edward, "The Mentor: R. Steven Lewis / Reversing the low number of minority architects, says NOMA's new president, requires addressing future generations through nationwide community efforts and institutional partnerships.," Architect magazine, November 11, 2008
Whiteson, Leon, "Black architects try the RAW approach," Los Angeles Times, August 3, 1990, p. OCE4 (PDF)
Silcott, James E.
"The James E. Silcott Endowed Chair," Howard University
Shiver, Jube, "Architect's return to job testy, brief," Los Angeles Times, March 16, 1984, p. D1 (PDF)
Vollmer, Ted, "Silcott accepts county's $1-million settlement," Los Angeles Times, November 1, 1984, p. B29 (PDF)
Sklarek, Norma Merrick (1926-2012)
Slaughter
Spencer, William K.
Cross, Pat, "All-Black building team follows road of determination to success," June 10, 1973, p. F27 (PDF)
The Urban Workshop (Ed Goff, Eugene Brooks)
Seidenbaum, Art, "Watts Power – a resource now just going to waste," Los Angeles Times, July 22, 1968, p. A5 (PDF)
"Workshop in Watts," Architectural Forum, January/February 1969 (on "The Urban Workshop … the only group of black architects and planners in the Greater Watts riot area …" including Ed Goff, Eugene Brooks)
Williams, Paul R. (1894-1980)
"Negro is nominated for planning body," Los Angeles Times, July 2, 1921, p. II10 (PDF)
Braun, Stephen, "Threat to old building meets wave of opposition," Los Angeles Times, March 4, 1984, p. WS1 (PRW's Sunset Plaza: "Louis Angelikis, a former professor of architecture at USC who had worked on plans to develop condominiums at the Sunset Plaza site, told a hearing of the Cultural Heritage Board in June, 1980, that Paul Williams' name did not appear in any architectural history books …" (PDF)
"Finding Aid for the Paul Revere Williams drawings, circa 1935-circa 1950," UC Santa Barbara: Architecture and Design Collection, Art, Design and Architecture Museum, via Online Archive of California
Hudson, Karen E. & Benny Chan, Paul R. Williams : classic Hollywood style, Rizzoli, NA737.W527H847 2012
Hudson, Karen E. & David Gebhard, Paul R. Williams, architect : a legacy of style, Rizzoli, NA737.W527H84 2000
Mays, Vernon, "Mr. Williams," Architect, September 2010, p.74-79
Paul R. Williams : a collection of house plans, Hennessey & Ingalls, NA737.W527A4 2006

Communities
Cheng, Wendy, The Changs next door to the Díazes : remapping race in suburban California, University of Minnesota Press, 2013, (Ebook available via Proquest Ebook Central
De Lara, Juan, Inland shift: race, space, and capitol in inland Southern California, University of California Press, HC107.C22L37 2018
Johnson, Gaye Theresa, Spaces of conflict, sounds of solidarity : music, race, and spatial entitlement in Los Angeles, University of California Press, F869.L89A2533 2013
Kun, Josh & Laura Pulido, Black and Brown in Los Angeles : beyond conflict and coalition, University of California Press, 2013 (Ebook available via Proquest Ebook Central
Rosas, Abigail, South Central is home : race the the power of community investment in Los Angeles, Stanford University Press, F869.L86S687 2019

Histories
Allmendinger, Blake, Imagining the African American West, University of Nebraska Press, 2005
Davis, Mike and Jon Wiener, Set the night on fire : L.A. in the sixties, Verso, F869.L857 2020eb
Flamming, Douglas, Bound for freedom: Black Los Angeles in Jim Crow America, University of California Press, 2004
Graaf, Lawrence B. et al., Seeking El Dorado: African Americans in California, University of Washington Press, 2001 (Ebook available via Proquest Ebook Central
Home, Gerald, Fire this time : the Watts uprising and the 1960s, Da Capo Press, F869.L89N344 1997
Jefferson, Alison Rose, "African American leisure space in Santa Monica: the beach sometimes known as the Inkwell, 1900s-1960s," Southern California Quarterly, #2, 2009, p. 155-189
Sidesk Josh, L. A. City limits: African American Los Angeles from the Great Depression to the present, University of California Press, 2004
Torres-Rouff, David Samuel, Before L.A. : race, space, and municipal power in Los Angeles, 1781-1894, Yale University Press. F869.L857 T67 2013
Viehe, Fred W., "The Social-spatial distribution in the Black Gold suburbs of Los Angeles, 1900-1930," Southern California Quarterly, Spring 1991, p.33-54
Watts Writers Workshop, From the ashes : voices of Watts, New American Library, PS508.N3 W33 1967

Visual Arts, Movies, Music
Al-Khudhairi, Wassan, Paul Mpagi Sepuya, Aperture, TR647.S46 2020
Auping, Michael, Mark Bradford: end papers, Prestel, N6537.B6813A4 2020
Bryant, Clora (Editor), Central Avenue Sounds: Jazz in Los Angeles, University of California, ML3508.8 .L7 C46 1998
Charles Gaines: Palm Trees and Other Works, Hauser & Wirth, N6537.G342A4 2019
Eliel, Carol S., Betye Saar: Call and Response, Prestel, N6537.S2A4 2019
Gaines, Charles, Kerry James Marshall, Phaidon, ND237.M24623A4 2020
Hoskyns, Barney, Waiting for the Sun: Strange Days, Weird Scenes, and the Sound of Los Angeles, St. Martin's Press, ML3477.8.L67H67 1996
Jones, Kellie, Now dig this!: Art & Black Los Angeles, 1960-1980, Prestel, N6538.N5J666 2011
Jones, Kellie, South of Pico: African American Artists in Los Angeles in the 1960s and 1970s, Duke University Press, N6538.N5J668 2017
Hankins, Evelyn C. & Stéphane Aquin, Mark Bradford: Pickett's Charge, Yale University Press, N6537.B6813A4 2018
L.A. Rebellion (UCLA Film & Television Archive) on YouTube (Films, news footage, interviews)
Mainetti, Mario, Betye Saar: Uneasy Dancer, Fondazione Prada, N6537.S2A4 2016
Noah Purifoy: High Desert Assemblage Artist, Steidl Publishers, N6537.P85A4 2015
Sirmans, Franklin, et al., Noah Purifoy: Junk Dada, LACMA, N6537.P85A4 2015
The Story of L.A. Rebellion (UCLA Film & Television Archive)
Additional Bibliographies + Reading Lists
Exhibitions
The Los Angeles project for MOMA's "Reconstructions: Architecture and Blackness in America" (February 20 through May 31, 2021)


More African American Architects in Los Angeles:
Anne-Marie Armstrong, AIA / AAmp Studio
Arthur Silvers / DMJM
Barbara H. Bouza, FAIA, LEED AP, EDAC / Gensler
Christopher D. Francis, AIA / Logos Architecture/Christopher Francis Architecture
Douglas Davis, AIA & Rick Dumas, RA / AE3 Partners
Drake Dillard, AIA, NOMAC / RBB Architects
Elliot S. Barker, RA, LEED AP, NOMA / BASE
Gabrielle Bullock, FAIA, NOMA, LEED AP / Perkins + Will/Pei Partnership Architects
George Snead, AIA
Gregory K. Williams, RA / MASS Architecture & Design
Harold L. Wiliams, FAIA, NOMAC
John D. Williams, AIA
Leopold Ray-Lynch, AIA
Michael H. Anderson, RA, NOMA / BASE
Rhoden D. Skyles II, AIA / Nadel Architects
Valery Augustin, AIA / DNA Architecture & Design
The Kappe Library also carries architecture and design-related Ebooks. They are available to current SCI-Arc students, faculty and staff, through the Kappe Library home page. Be sure to access EzProxy first. Use your MySCI-Arc name and password.