Main Event 2021 Presents Stunning Displays of Shared Optimism Across Disciplines
On May 1, 2021 SCI-Arc hosted its annual Main Event gala. Held online, this year's event centered around the theme 'Acts of Optimism,' reflecting all that SCI-Arc's students have accomplished—in work and spirit—among an era of great and unprecedented challenges, inspired by Director and CEO Hernán Diaz Alonso's affirmation that "architecture is an act of optimism."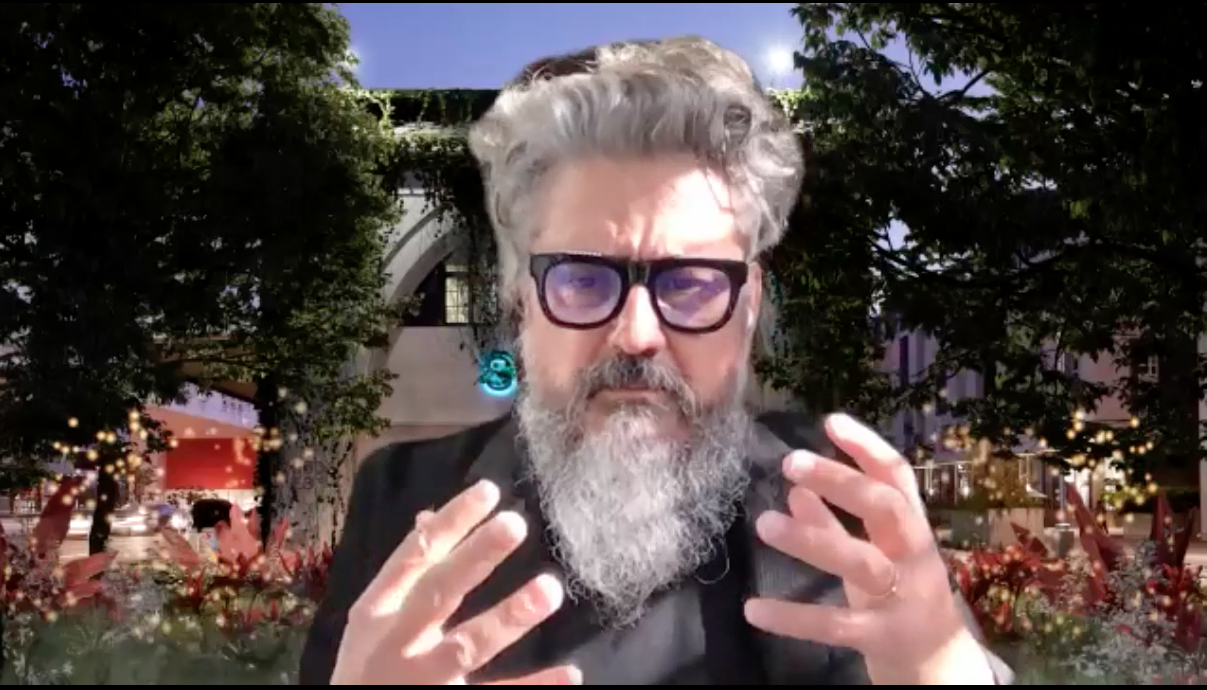 As a fundraising event for the SCI-Arc Scholarship Endowment, Main Event 2021 presented an evening of unique programs with artists and creative innovators across disciplines, ruminating on the role of optimism in the collective future of architecture and SCI-Arc itself. Featuring conversations with SCI-Arc alumna Barbara Bestor (M.Arch 1 '92), Pritzker Prize-winning architect Peter Zumthor, LAXART executive director Hamza Walker, film director and SCI-Arc faculty Kordae Henry (Fiction and Entertainment '19), SCI-Arc design faculty Mira Henry, and photographer and writer Janna Ireland, the virtual event was spectacular, thrilling, and galvanizing for all. The evening was capped off with an electrifying Zoom dance party driven by the musical stylings of DJ Nick Malkin.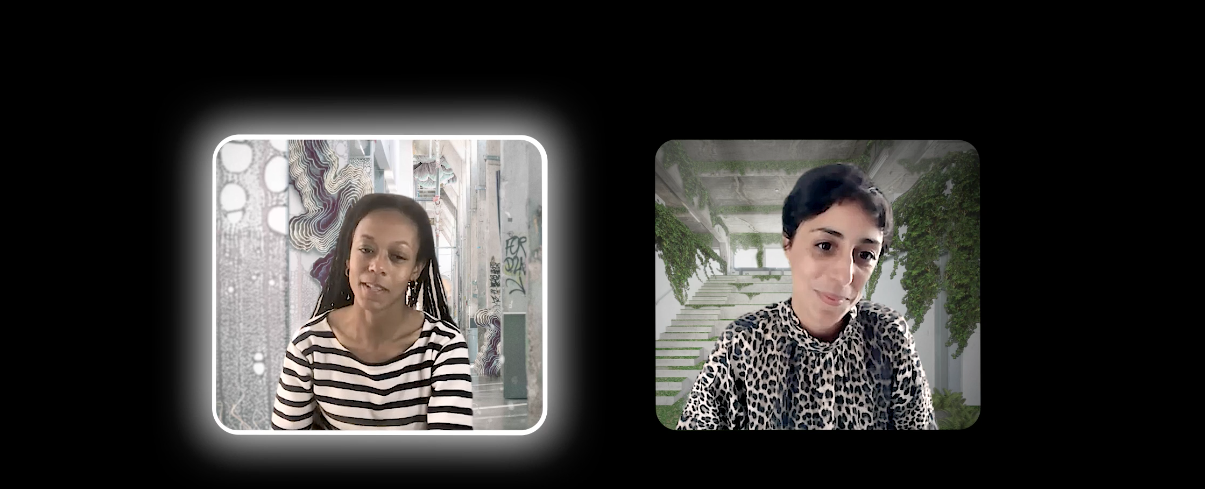 In her introductory remarks for the event, graduating thesis student Corie Yoguchi (B.Arch '21) noted, "This year's program is entitled 'Acts of Optimism' because over the past year SCI-Arc has seen a remarkable show of determination, creation, and forward momentum, despite everything our society has faced. Our school has not missed a beat with students, faculty, and staff working together remotely from around the world, and we are excited to share tonight's program and engage in a rich dialogue about innovation, inclusion, and community."
For the first time ever, thanks to the incredible generosity of its sponsors, Main Event's remarkable program offered free admission with registration, inviting attendees from all across the globe to tune in to the live event in support of scholarships for students to experience SCI-Arc's incomparable educational opportunities.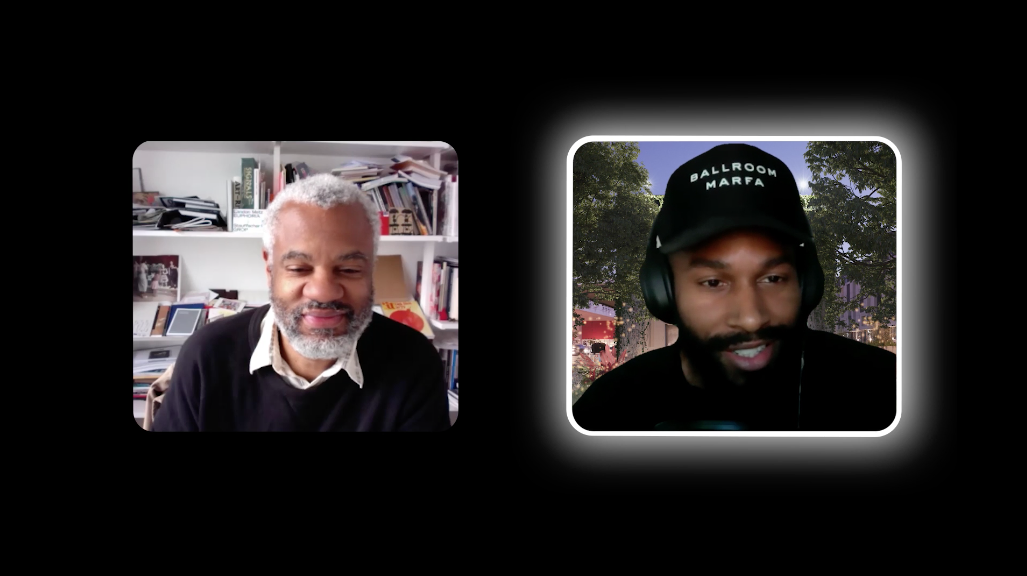 "SCI-Arc was founded in the spirit of rebellion, and has always been pushing what the limits of architecture are and can be—we've been doing this for almost 50 years," added SCI-Arc Director Hernán Díaz Alonso in his welcome address. "One of the things we most emphasize is that we are not just a school of architecture; we are a school of architectural thinking—operating with the understanding that architecture as a cultural activity that is absolutely essential for the human condition."
"I want to thank all of you for being here to support our scholarships, not only to keep SCI-Arc among the top schools of architecture, to keep working towards attracting an extraordinary group of students, but to renew our commitment to continue expanding and becoming more accessible to students of all backgrounds and perspectives," concluded Díaz Alonzo.
To support the SCI-Arc Scholarship Endowment, visit the Giving Page on the SCI-Arc website.
SCI-Arc would like to acknowledge and thank the sponsors of Main Event 2021: Acts of Optimism:
Spotlight Sponsor
Lise Strickler and Mark Gallogly
Sustaining Sponsors
Ellen and Dan Strickler
Morphosis
Tom Strickler
Contributing Sponsors
Abby Sher
Abigail Scheuer
Barbara Bestor/Bestor Architecture
Bill and Jennifer Fain
CO Architects
DLA Piper/Jerry Neuman
Florencia Pita and Hernán Díaz Alonso
Hassan Majd/HM DG INC.
Hensel Phelps
Linear City
Margaret Griffin and John Enright/Griffin Enright Architects
Mary Blodgett and Carlton Calvin
Perkins + Will
Roy and Janet Choi
Sam Teller
Steven Song/SCAAA
Suzanne Boda and George Grindahl
Thornton Tomasetti
Tim Disney
Wurstküche
Friends
U.S. Bank Foundation
The Rosalinde and Arthur Gilbert Foundation
Anthony Ferguson
Arup
Bernstein Private Wealth Management/Brian Haloossim and Alex Chaloff
Bolton/R. Lee Walker
Daltile
Daniel Swartz
Ehrlich Yanai Rhee Chaney Architects
Eli and Edye Broad
Eric Owen Moss Architects
Frederick Fisher and Partners
Greg Otto and Elizabeth Gabbay
Heidi Duckler and Dan Rosenfeld
Helyda Castellanos
Hsinming Fung and Craig Hodgetts
Joe Day and Nina Hachigian
Kate O'Neal
Lori Peters/AvAirPros
Olivier Sommerhalder
Peter Grueneisen
Snyder Diamond
Studio Shamshiri
Sue and Tom Gosney
The Max Collaborative – Kevin Ratner
The Sergio Duran Fund
Thomas Safran and Associates
Trina Turk