Getting to Know Zahida Sherman, Director of Diversity, Equity, and Inclusion
Zahida Sherman is SCI-Arc's new Director of Diversity, Equity, and Inclusion.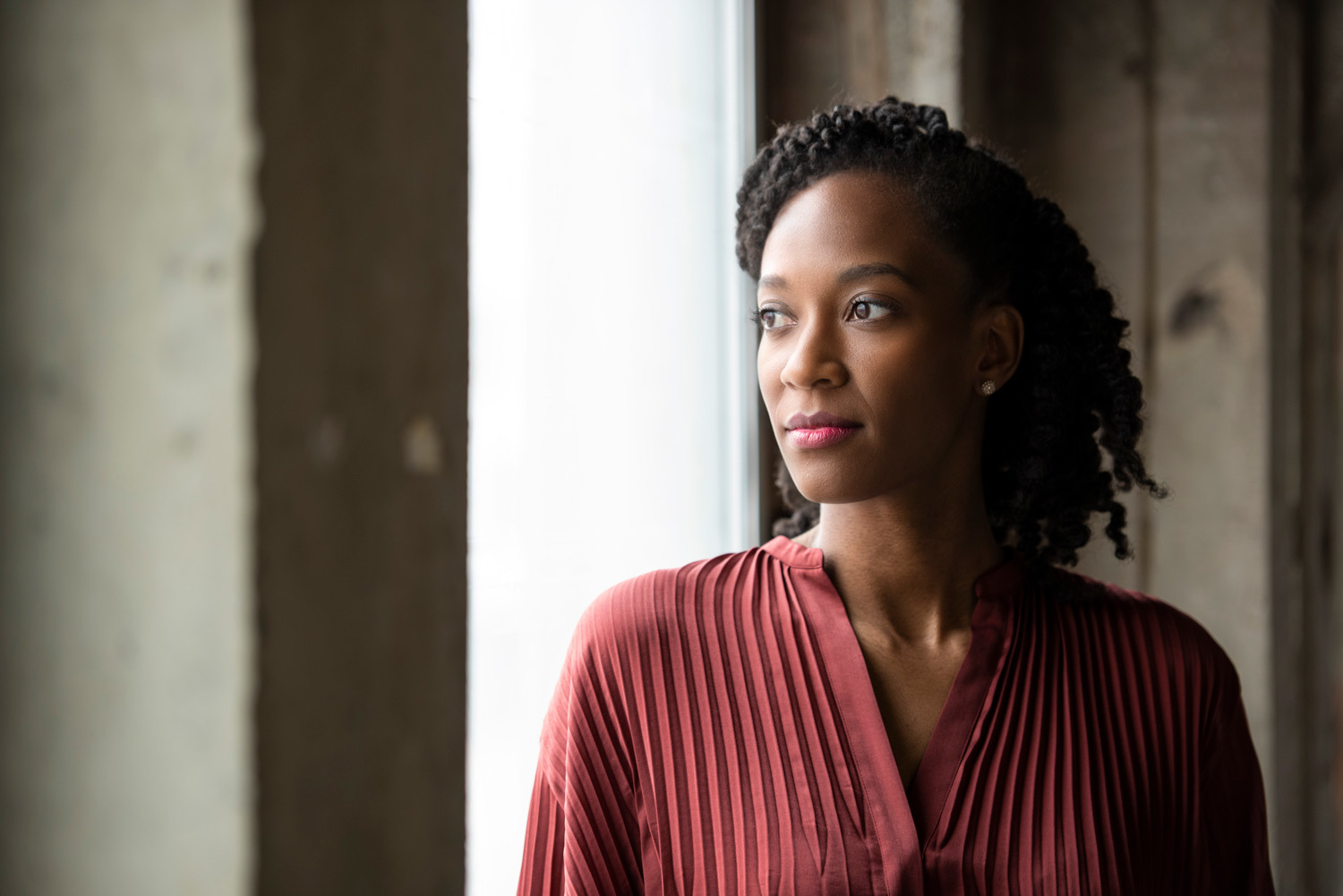 Prior to joining SCI-Arc, Zahida spent years in integral roles at multiple institutions, such as Oberlin College, University of the Pacific, and Kenyon College spearheading DEI initiatives, partnerships, recruitment and retention programs, and workshops dedicated to promoting inclusion and belonging for people of color, first-generation college students, and LGBTQ+ individuals. SCI-Arc is delighted to welcome Zahida to the staff, and are galvanized to work together to make our institution a more boldly inclusive and equitable place for all.
We spoke with Zahida to learn more about her background, as well as her current role and goals for DEI at SCI-Arc.
Hi Zahida, thank you for speaking with us and welcome to SCI-Arc! In introducing you to the SCI-Arc community at large, could you define your role as Director of Diversity, Equity, and Inclusion at the school?
My job is to hold SCI-Arc accountable to creating opportunities for people from marginalized communities to enter and thrive in the field of architecture at SCI-Arc and beyond. And secondly, to create a campus climate where everyone is valued and has a sense of belonging. So, there's a few ways or a few focus areas that I have specifically. A predominant one is to create a diversity and inclusion strategic plan, wherein I'll be tracking progress of DEI initiatives at SCI-Arc. I'll also be creating opportunities for continued DEI learning for faculty, staff, and students, and overseeing the progress of the forthcoming community engagement coordinator.
To start with a bit of background, your professional life has spanned a wide range of very interesting positions as a consultant and multicultural advocate, as well as a thought leader for DEI initiatives at multiple organizations, like Kenyon College and University of the Pacific. But on a more personal note, we'd love to know more about where you're from, what your interests are, and other important elements of your background up until this point?
Definitely. Well, my degrees are a masters in African history, as well as a bachelor's degree in anthropology and Africana Studies. To go back further, I want to be very specific in saying that I grew up on the South End of Seattle, for the first 18 years of my life, and my parents were very Afro-centric in how they raised my older sister and myself. So, we had a really strong foundation of global Black history and culture and an appreciation for the diversity within all of that. And while that was happening, my friends were super diverse. And like me, they were Black American; they're Lao, they were Cambodian, they were Chinese American, white, East African—you name it. And, for me, growing up where I did in Seattle, that was always really exciting, and really cool to me that I could go over to their house and see how their families and communities operate, and why they believe what they do, or why they eat the foods that they do, things like that. So, that's at the heart of who I am.
And in growing up where I did, and navigating what we now know to be DEI, by the time I was in middle school, I was finding myself in really different spaces—specifically, racially and culturally. So, when I was in middle school, I started to get bused across the city to the North End, which is very white, and specifically Scandinavian. So, I was the only brown person, Black person, person from my part of the city many times. That was weird and challenging for me and was the beginning of code-switching and adapting based on where I was in the cultural setting. That was also my introduction to inequity. By the time I was in high school, I was also working with other local young organizers around institutionalized racism and what can we do about that; very social justice-y and I loved it. That got me, I think, into what we now call DEI.
From that, how did find yourself in this work specifically as an adult?
So, thinking about my childhood, about adolescence and college, it's always been a part of me. The lesser-known story is that I had the epiphany that the track that I was on to be a professor was not it for me and not one that I wanted to pursue, and it wasn't going to be meaningful in the ways that I needed it to be. Instead, what I found myself better connected to and inspired by was student support, helping all the underdogs who were never imagined or considered in the design of a school, helping them navigate that school and be extremely successful, despite those barriers. That was my first job after leaving my really competitive PhD program in history. I landed at Kenyon College in rural Ohio—great school—and I was leading their multicultural recruitment efforts. So, that's how I got specifically into this work.
But I think who I am behind the scenes and throughout my life has very much been a social justice advocate; someone who loves culture very deeply, a learner—I'm super into books, podcasts, and anything film-related. I'm the daughter of a novelist, and she's also a poet, so writing is in my blood. I freelance write about culture, and gender, and adulthood. I have a ton of fun with that. And anything food or travel related, I'm always down. My sister recently described me as adventurous and indoorsy; I'm also a rookie surfer and scuba diver.
It sounds like you've been passionate about engaging with culture on many different levels since you were very young. It makes sense that your adventurous spirit would inspire you to try to make changes within institutions as well. How did you learn about SCI-Arc and what attracted you to working within DEI in a place like SCI-Arc?
I was looking to resettle permanently in the LA area—I have friends and family here—and I wanted to be really intentional about where, and what I said yes to. This stage of my life is all about alignment and I want to be in spaces where my purpose can be honored and can grow, and where there's a mutually beautiful collaboration. I saw the SCI-Arc role pop up and I thought, "Oh, this is interesting." I know architecture—being very blunt—has been a field that's very white, very male, very masculine-focused, so my initial thought was that it would be challenging, and therefore might be really interesting by way of growth. I started doing more research—and I have to acknowledge the social media content was on point and really engaging—it was amazing to catch the swag of SCI-Arc. I think the creative energy was palpable, through a lot of what I was viewing online and, of course, reading and listening to.
There was something unique and intriguing about the way that the community was talking. And by community, I mean the students and the employees and alumni; and talking about SCI-Arc specifically, it was very infectious and very inspiring. Once I learned more about the role and was progressing through the interview process, I was even more attracted to the idea of creativity and creative latitude. Those are circumstances that are really fruitful and beautiful and amazing for me, personally and professionally. Seeing that this would be an inaugural role, knowing that I have been in an inaugural role before, it resonated as something that would be transformative for me, and I think for the school, so it seemed like a good enhancement all the way around.
There's something really special about the beginnings of things. I think that when you're at the beginning of a journey—and for SCI-Arc (let's be honest), we are at the beginning of our DEI journey—everything is possible. SCI-Arc is a place I knew I would be able to work with others who have the mindset of exploration, versus some spaces in which individuals will tell you what's not possible first, SCI-Arc does not have that energy at all. And that was something that I felt from the get-go.
What would you say some of your goals for DEI are at SCI-Arc, at this point, being at the beginning of this journey?
I want to set as a goal for us to commit to shifting the culture of DEI at SCI-Arc. So, we all know we're at the beginning, and I want to acknowledge everyone who has been a part of all preliminary conversations, committee work—all that I know that takes a certain amount of energy and thought. Shifting the culture to me means restructuring opportunities for everyone who has been marginalized to enter and thrive in the field of architecture and at SCI-Arc or elsewhere. That means on a day-to-day basis, to recreate and shift how we respect each other's dignity and value each other in our meetings, in our studios, in our one-on-ones, etc.
As someone who loves cultural anthropology, I know this is hard stuff to accomplish, and it's something that, again, will always be in flux. But beyond the policy changes, which I think actually aren't as difficult, to say we're going to hire X amount of BIPOC faculty or X amount of LGBTQ+ students, we're going to recruit... that's a certain kind of challenge. But the cultural stuff of how we operate, how we interact, that's what sets the tone and I think really makes for a sustainable DEI. That's going to be how we back up everything we're putting on paper. So, that's the biggest goal for me.
How do you see that kind of cultural shift manifesting? What does that look like in practice?
I think one digestible example of that is having a shared language to understand what DEI even means. I think a lot of people really don't. And knowing that we are a school that attracts people from all over the world, we're entering the conversations from very different points. So, creating that shared language is going to be instrumental in us doing the work and recommitting over time. There are ways that we're going to approach doing that by way of revitalizing new student orientation and having ongoing workshops, and those sorts of opportunities. But I think that really is the starting point of shifting the culture, right? So, that then we can understand, well, how might we, as individuals, connect to this? What's in it for us? What's in it for SCI-Arc? Where's the buy-in here? That's also another essential component of sustaining DEI. Everyone has to feel like they're a part of it, and that it's meaningful for them.
It seems that an essential part of the conversation within DEI is a criticality about the distinction between lip service for an institution in integrating DEI initiatives and work in practice. How you make distinctions between DEI in word versus in deed?
I think we will know that we are being accountable to marginalized groups when in partnership with those groups, whether it's from different community agencies, organizations, or people who are marginalized within SCI-Arc, when they tell us that we are. I don't want us to be caught up in the optics of DEI. I don't want us to be enticed by optical allyship and performative gestures. That doesn't resonate with people. That doesn't resonate with me. So, I think structuring and accountability mechanisms will be the true test of how well we're doing. And that's something that I'm looking forward to creating with leadership and with the new community engagement coordinator, and, obviously, the faculty and staff who are committed to doing this work. Part of that is about cultivating an environment for people who are in downtown LA or the South Bay to know that SCI-Arc is an option for them, or to know that architectural thinking is something that they can contribute to, and that they have the right to.
What are you most excited about to explore, not only in this role but at the school and in the city?
I actually lived in LA very briefly before, for two years, but returning and settling here permanently, and specifically in this new role is a very different experience. It's an illuminating experience because now, I'm taking many opportunities to learn about these intersections of architectural thinking and community development, or the history and features of LA neighborhoods. I feel like there's so much going on—local movements for social or environmental justice, solutions to homelessness, urban development—it's exciting and it's inspiring. And more importantly, I think that this is a critical time to make an impact in those areas. That's what I'm excited about most.

What is your accessibility and the purposes of that for those in the SCI-Arc community?
I've started having DEI office hours, which are confidential, one-on-one appointment slots for people to talk to me about whatever they want; it could be understanding what pronouns are, it could be how to challenge a microaggression from a colleague or from a faculty member, it could be wanting to pitch a programmatic idea to me, or just introduce themselves and talk about the best podcast that they've listened to recently. It's a range of issues, but it really is one-on-one support. And those I will continue having every Tuesday from 12:00pm to 2:00pm, Pacific Standard Time, but I'll also be setting up additional appointment slots. There's also much more to come that I'm really excited to share.
Lastly, what is it that you most want to impart to the SCI-Arc community about your presence here and what you want to accomplish?
I think my message is going to be consistent across communities. I want people to know that I'm here to listen, I'm here to act in a way that is thoughtful and responsive to what I am hearing about the needs at the school. This is a long journey. And my role is to act as a guide to get us started knowing that the barriers and the needs of marginalized groups will constantly shift and evolve over time. That's how inequity and oppression work. But I'm going to continue listening and implementing that feedback and working, of course, with faculty and staff and other partners to do so in the best way that we can.
We've got our work cut out for us, but I think the good news is that we know that and the responses across the board have been, "Okay, we're ready." So, if we're all taking that seriously, then this is going to be a process that will require some grace, some readjustment, some accountability, humility, and openness to learning and adjusting the whole time.
What a beautiful way to wrap up, thank you.