2022 Commencement Award Recipients Exemplify SCI-Arc's Mission
Last Sunday September 11, SCI-Arc held its commencement ceremony, culminating a vibrant and experimental Graduate Thesis Weekend during which M.Arch 1 and 2 students converged with an array of invited guest critics to review, debate, and contemplate their extraordinary thesis projects. The event featured poignant addresses delivered by keynote speaker Pascale Sablan, alum and former SCI-Arc director Michael Rotondi (B.Arch '75), and 2022 graduate Paige Davidson. Additionally, in acknowledgement of SCI-Arc's 50th anniversary year, founding faculty Shelly Kappe was presented with a special honorary degree from the school.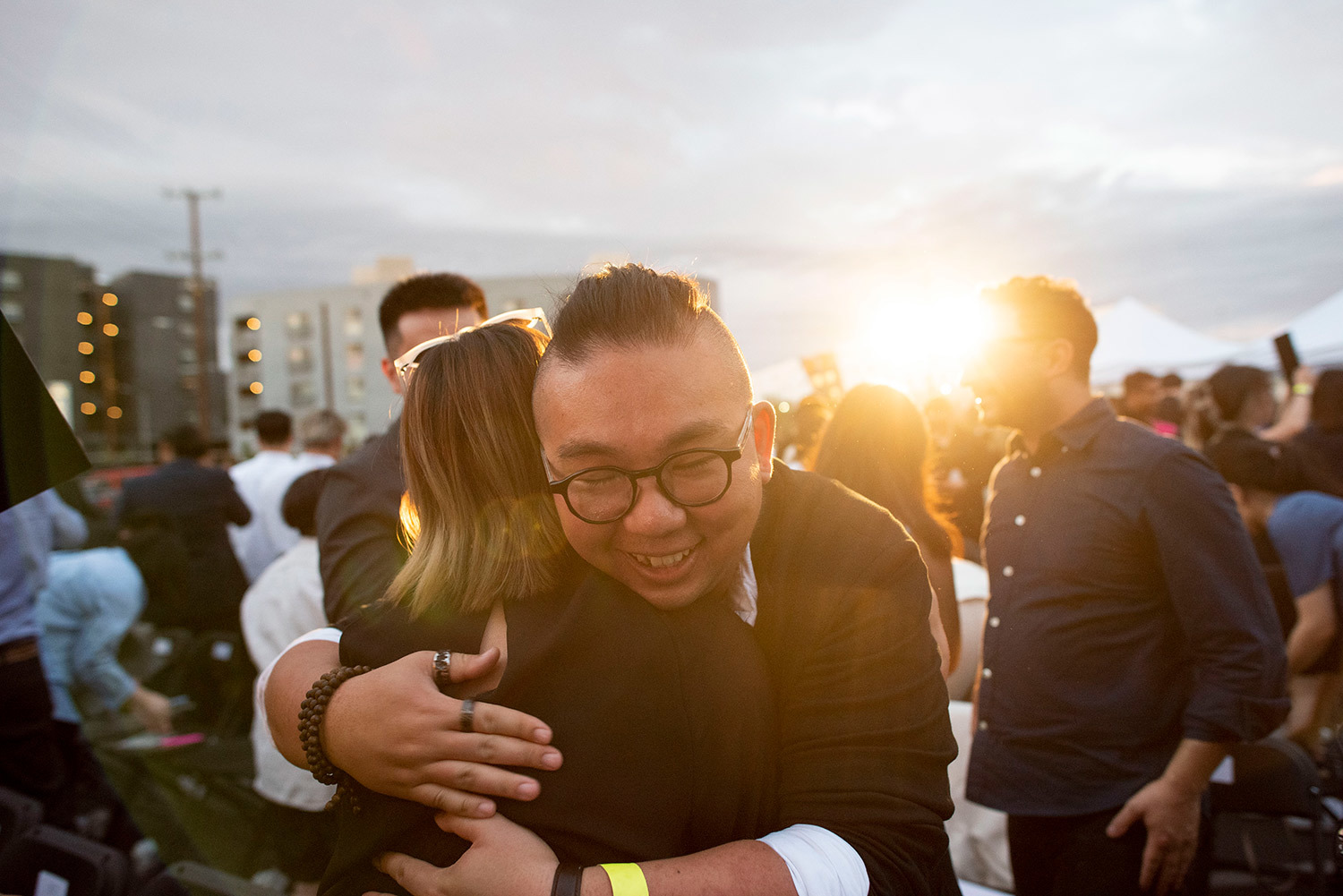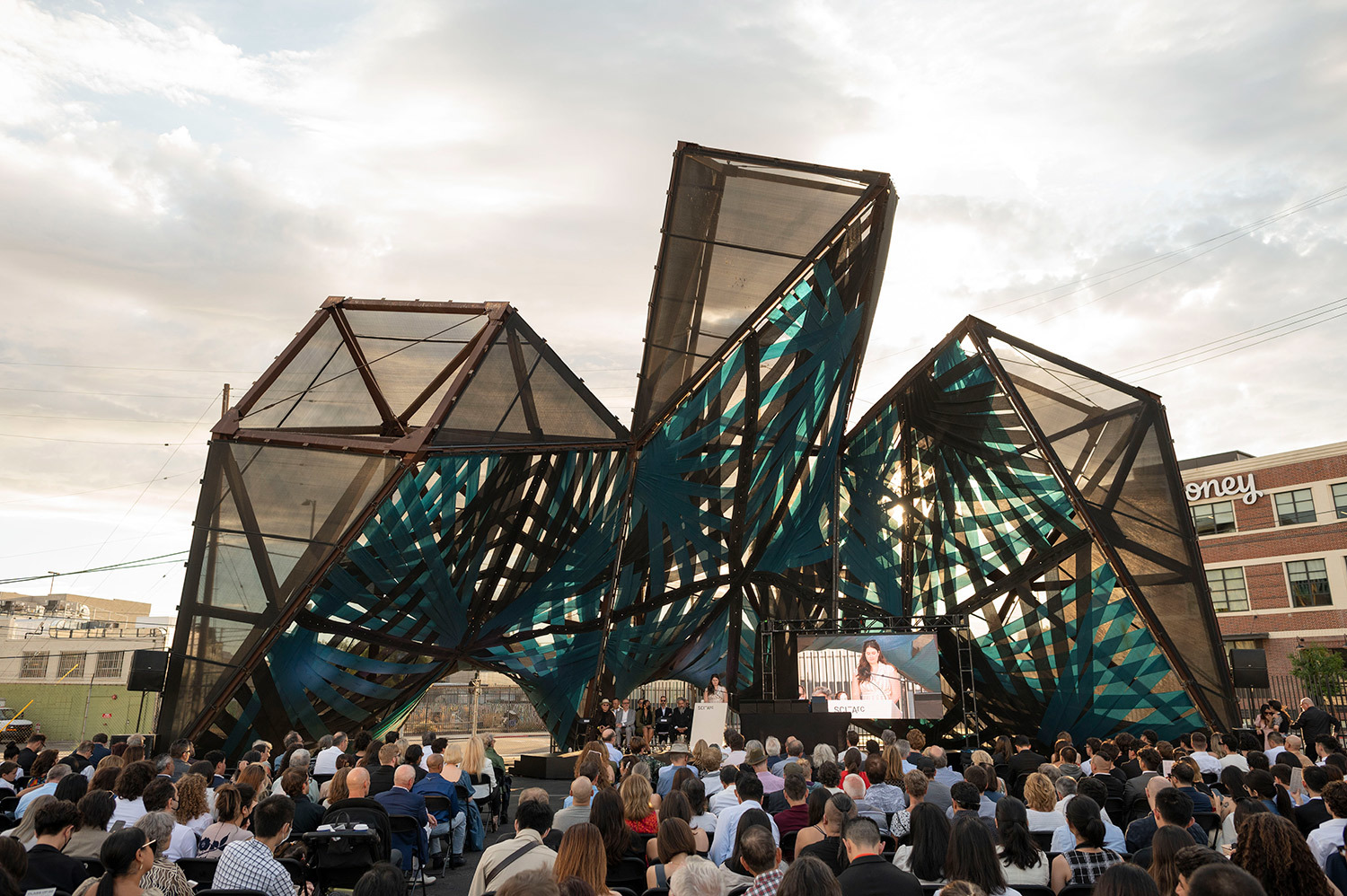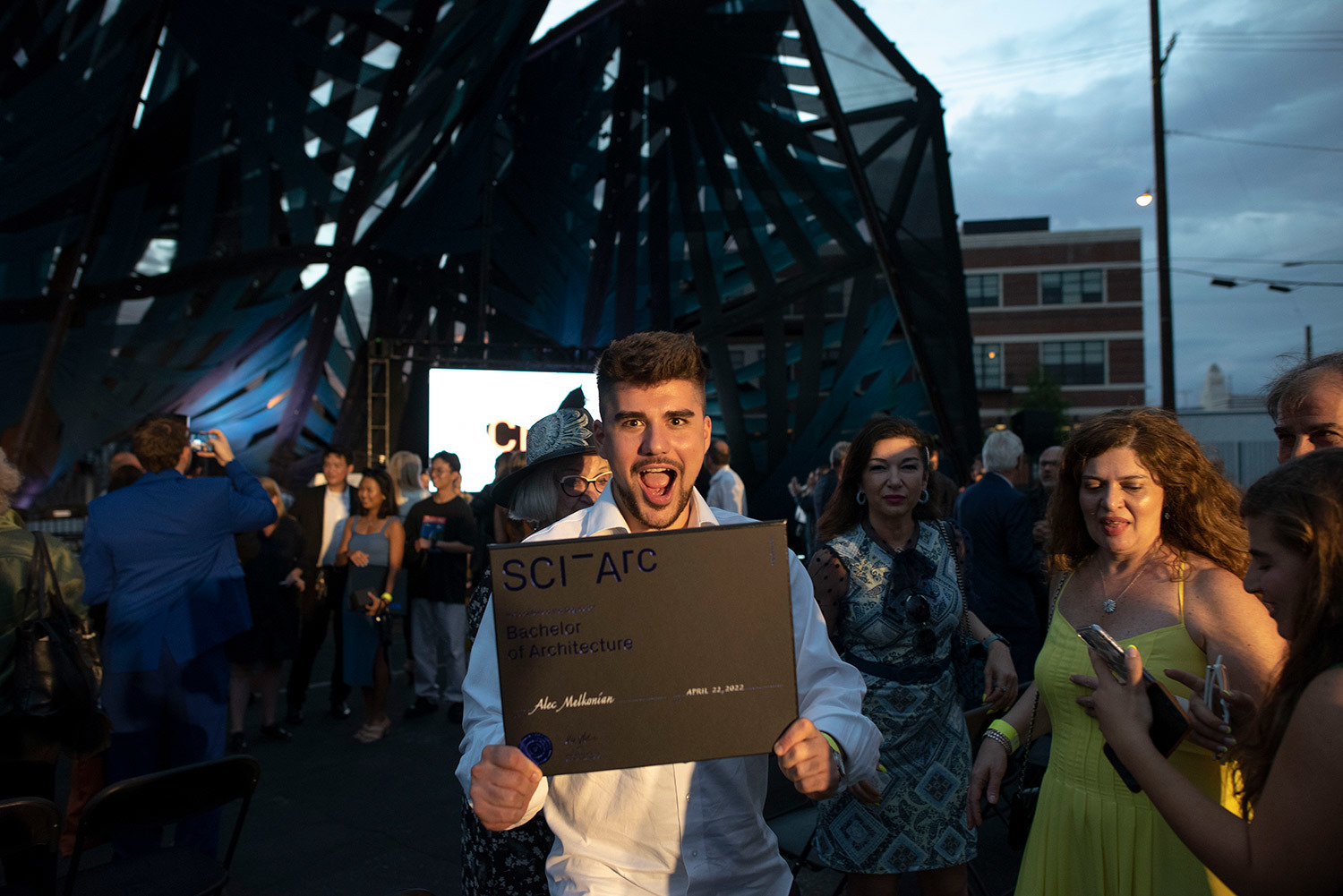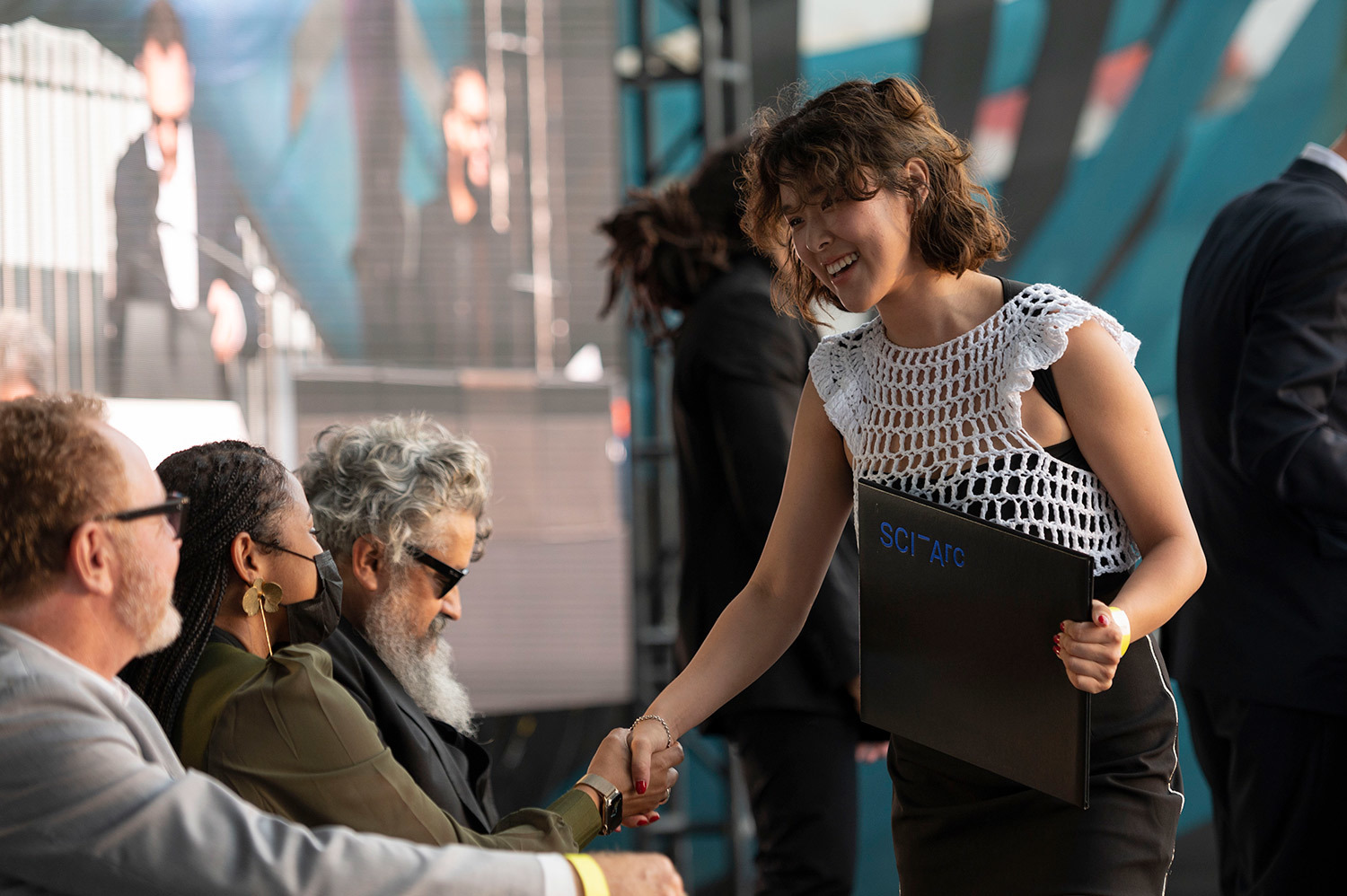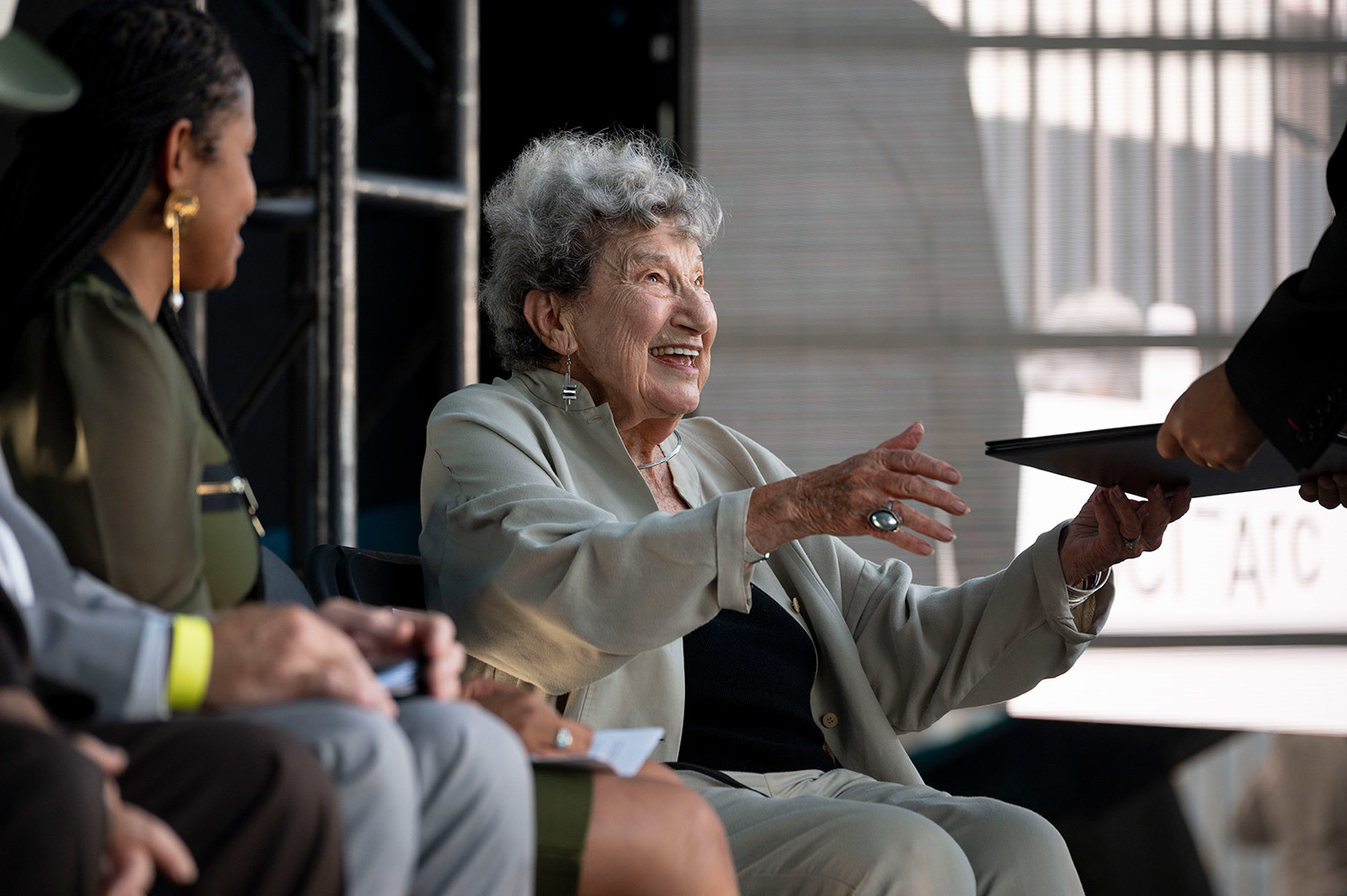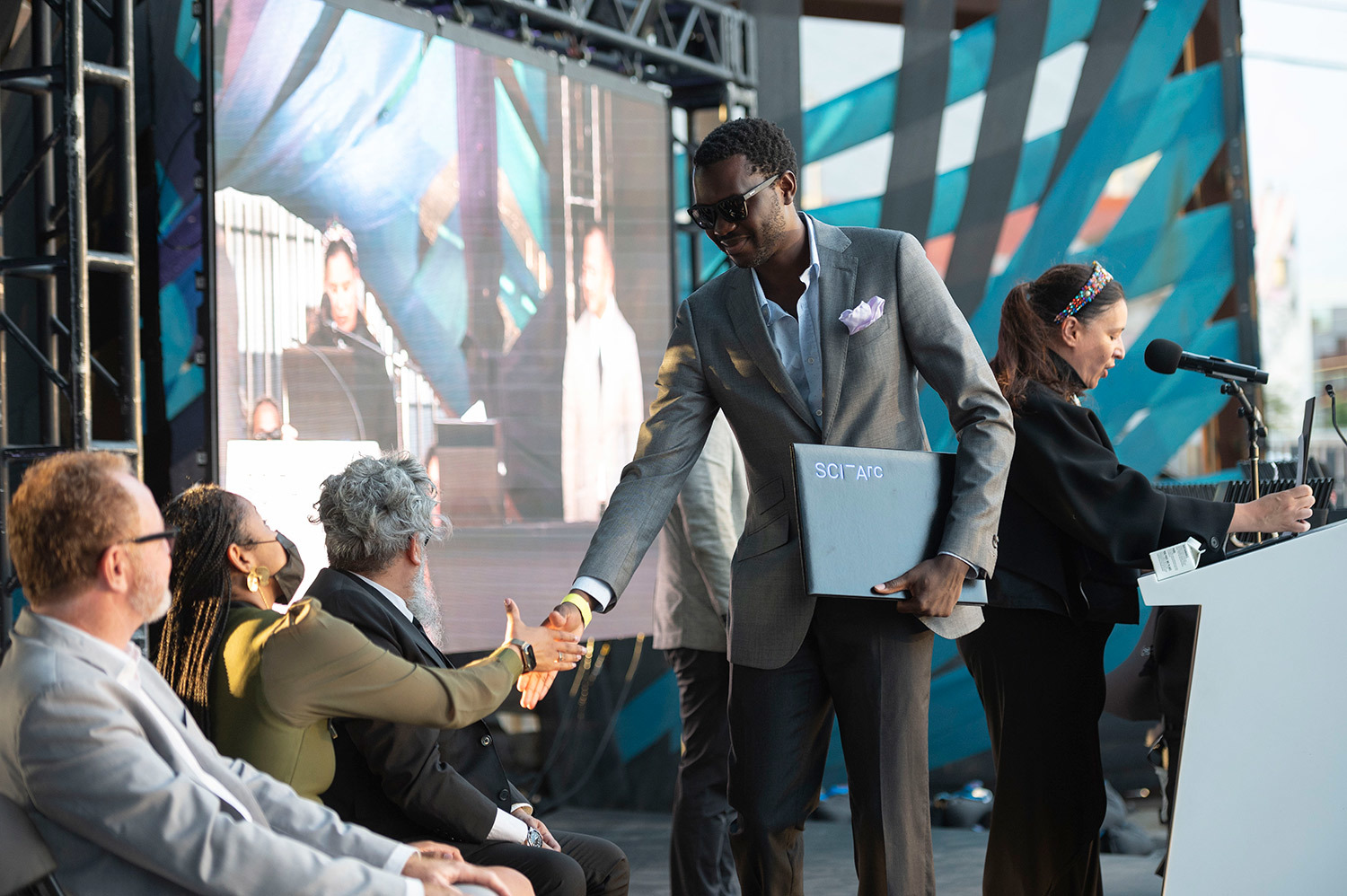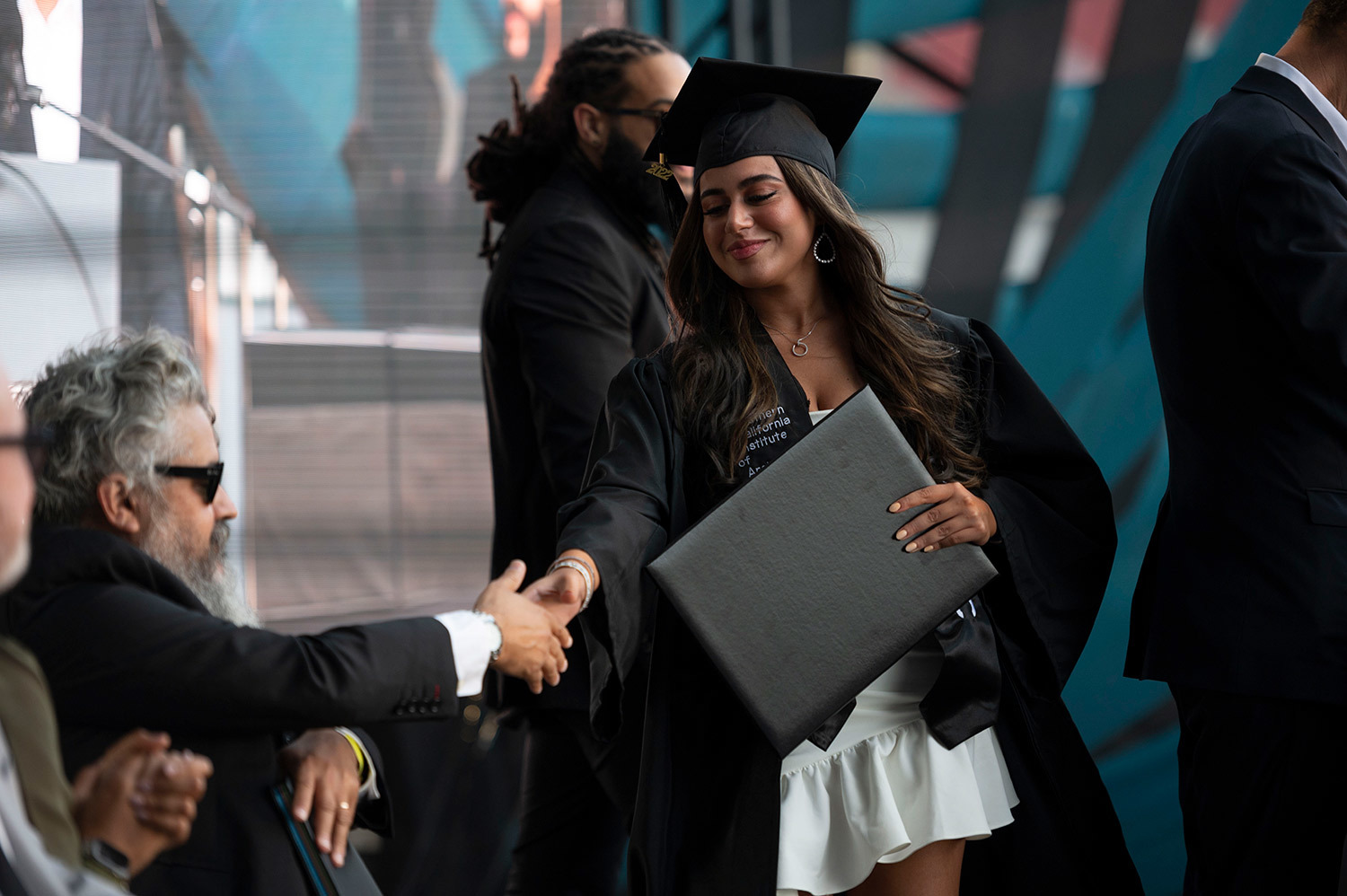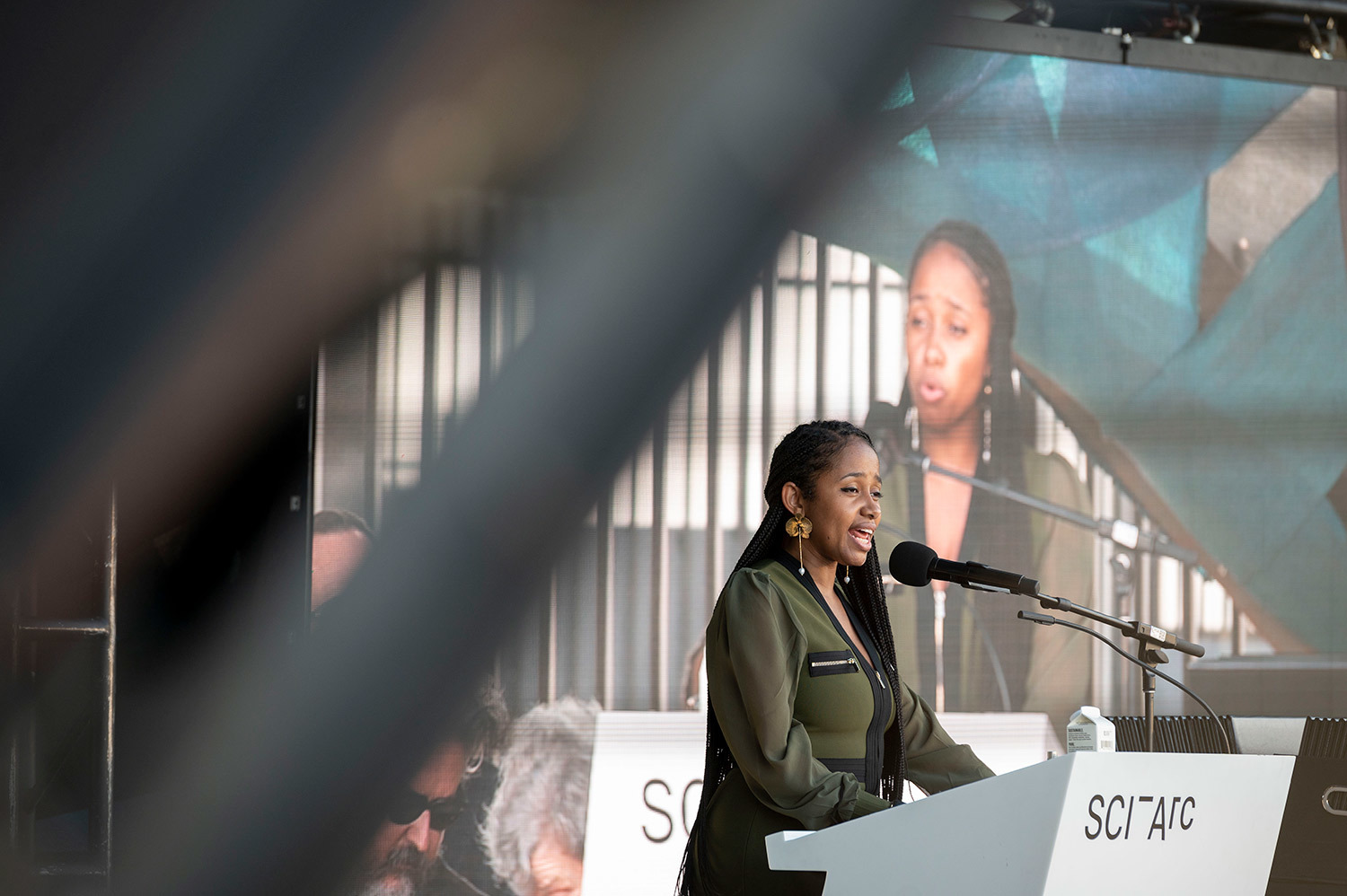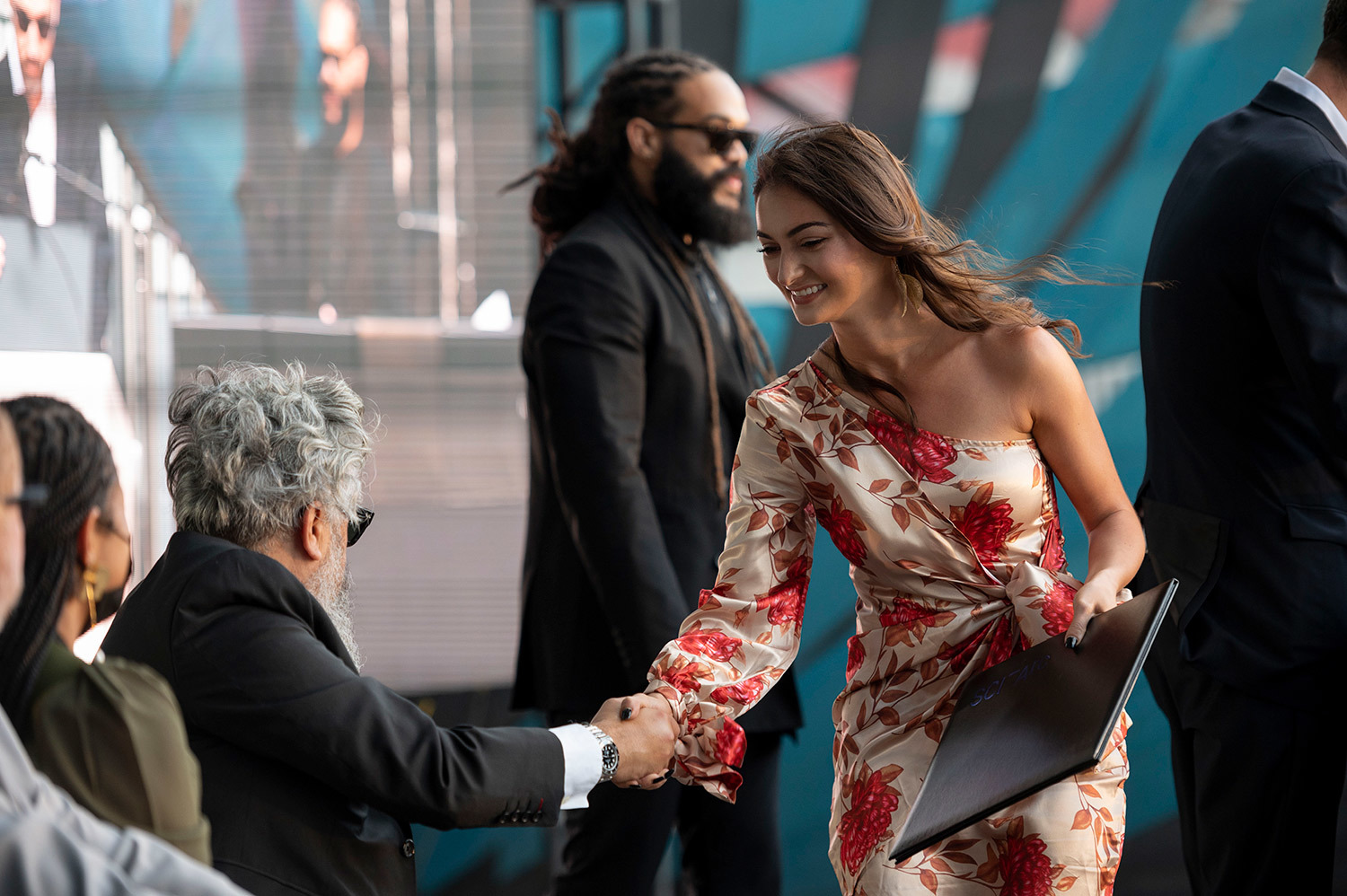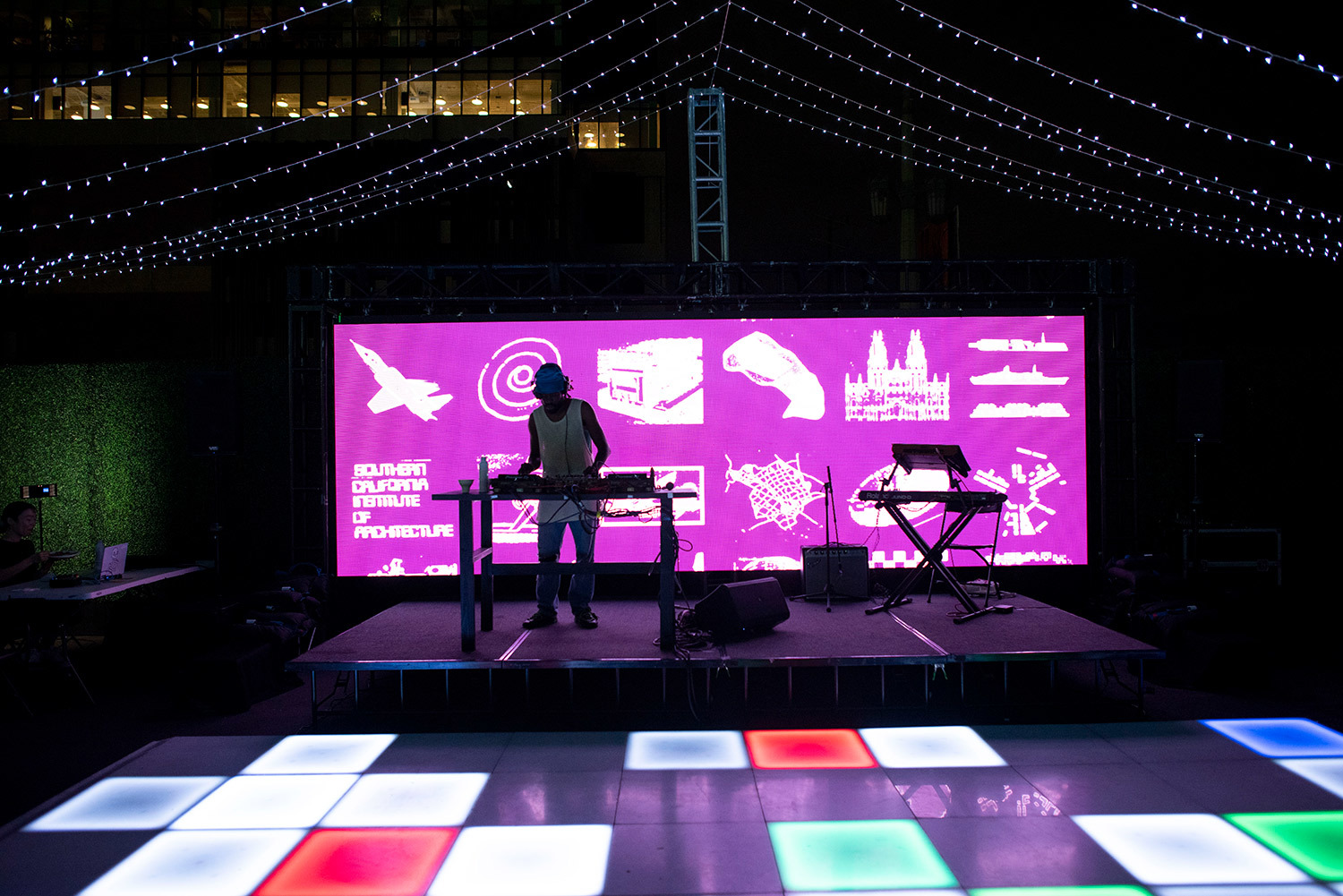 Each year, SCI-Arc's award recipients are selected for their exemplary thesis work, remarkable demonstration of service and leadership, or stellar grade point average. Join us in congratulating the 2022 graduation award winners, listed below.
Hsinming Fung + Craig Hodgetts Postgraduate Thesis Prize
Wei-Chun Cheng (EDGE/Architectural Technologies)
Richard Aaron Mapes (EDGE/Design Theory and Pedagogy)
Blythe and Thom Mayne Undergraduate Thesis Prize
Tamara Birghoffer + Kendall Lockhart Mann (B.Arch)
Nur Esin Karaosman (B.Arch)
Zane Alistair Mechem (B.Arch)
Lingjia Adam Wang + Yunbin Wang (B.Arch)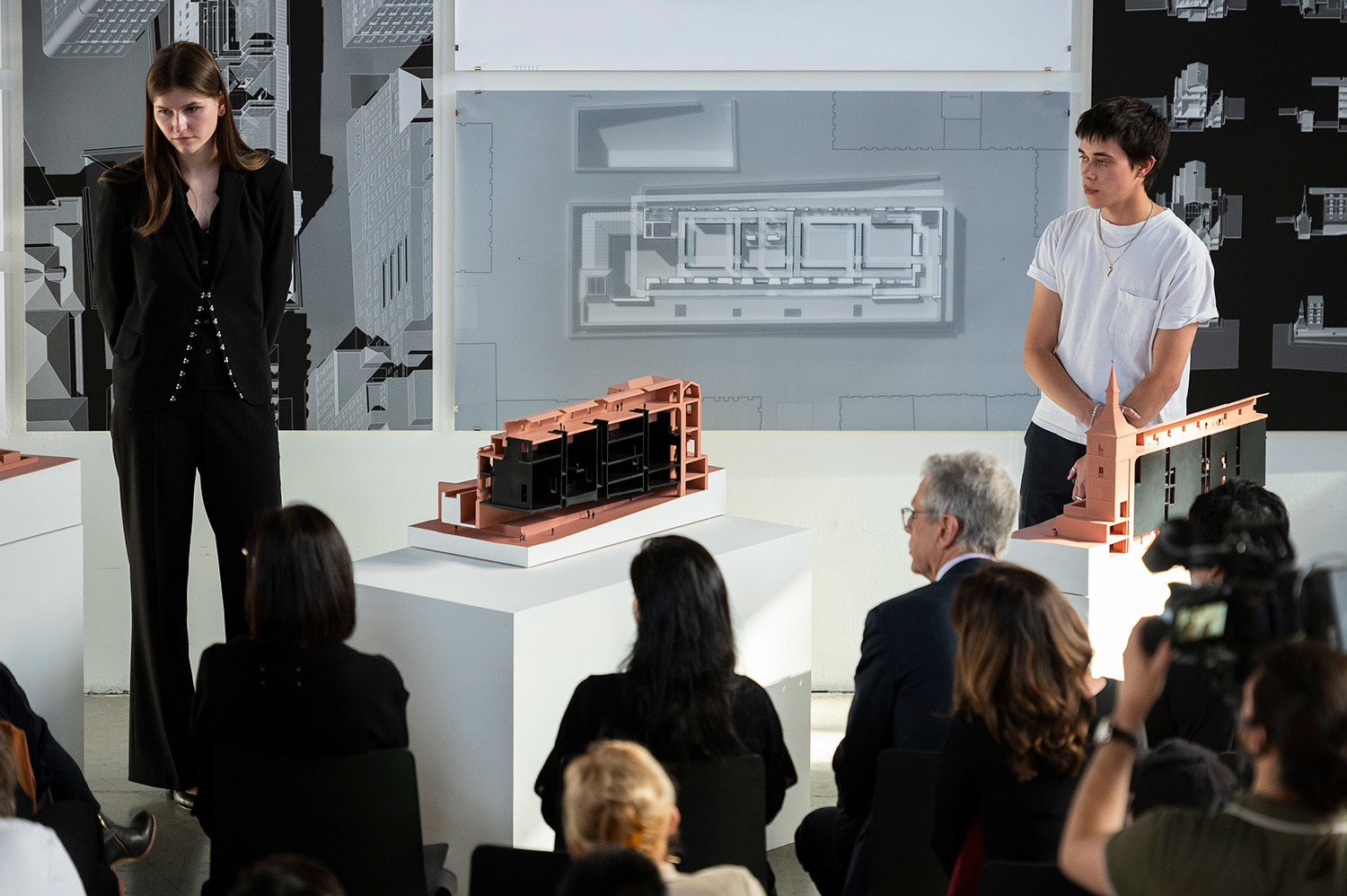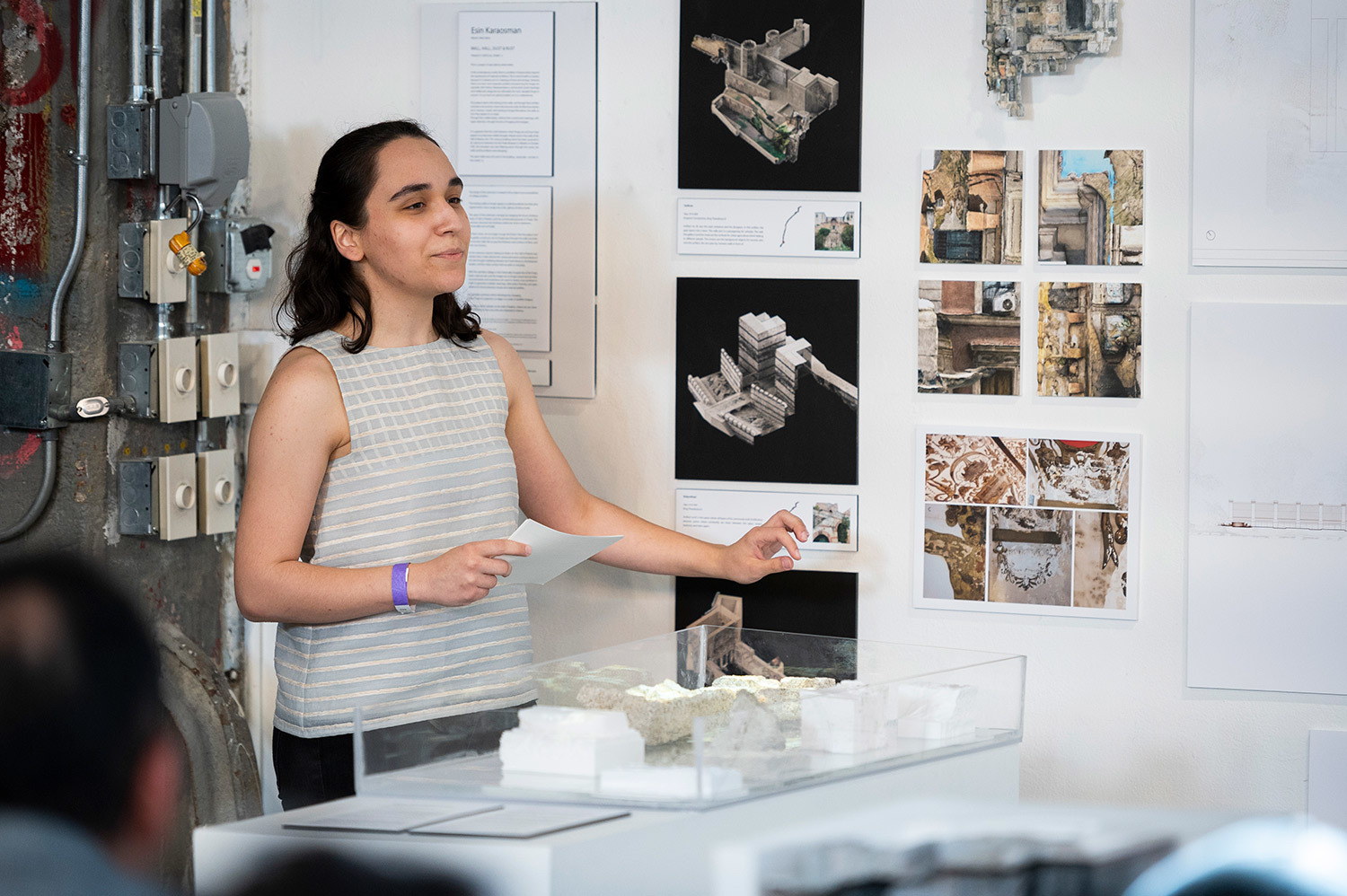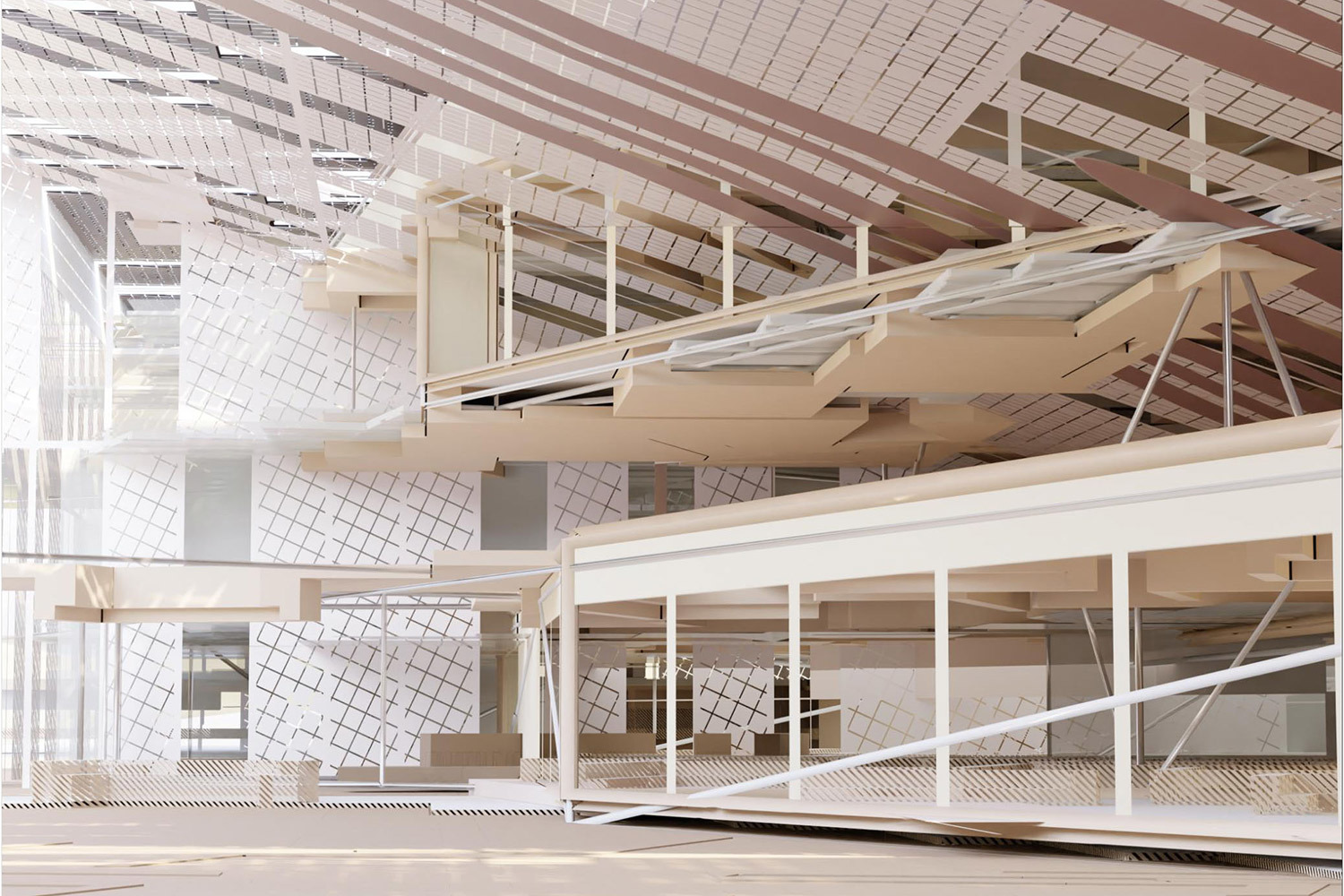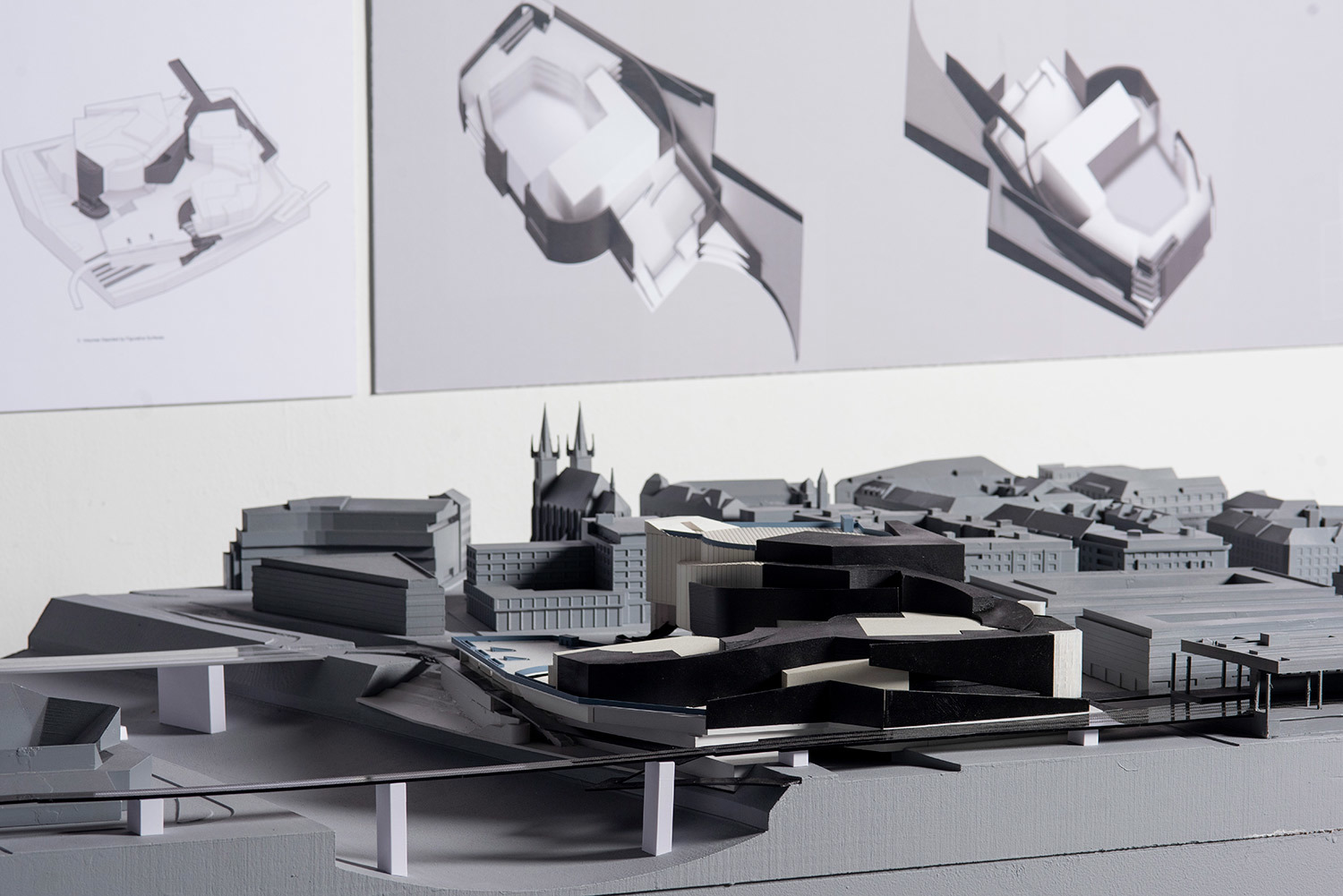 SCI-Arc Gehry Prize
Sophie Akoury (M.Arch 2)
Si Ian Wong + Hang Mun Choi (M.Arch 1)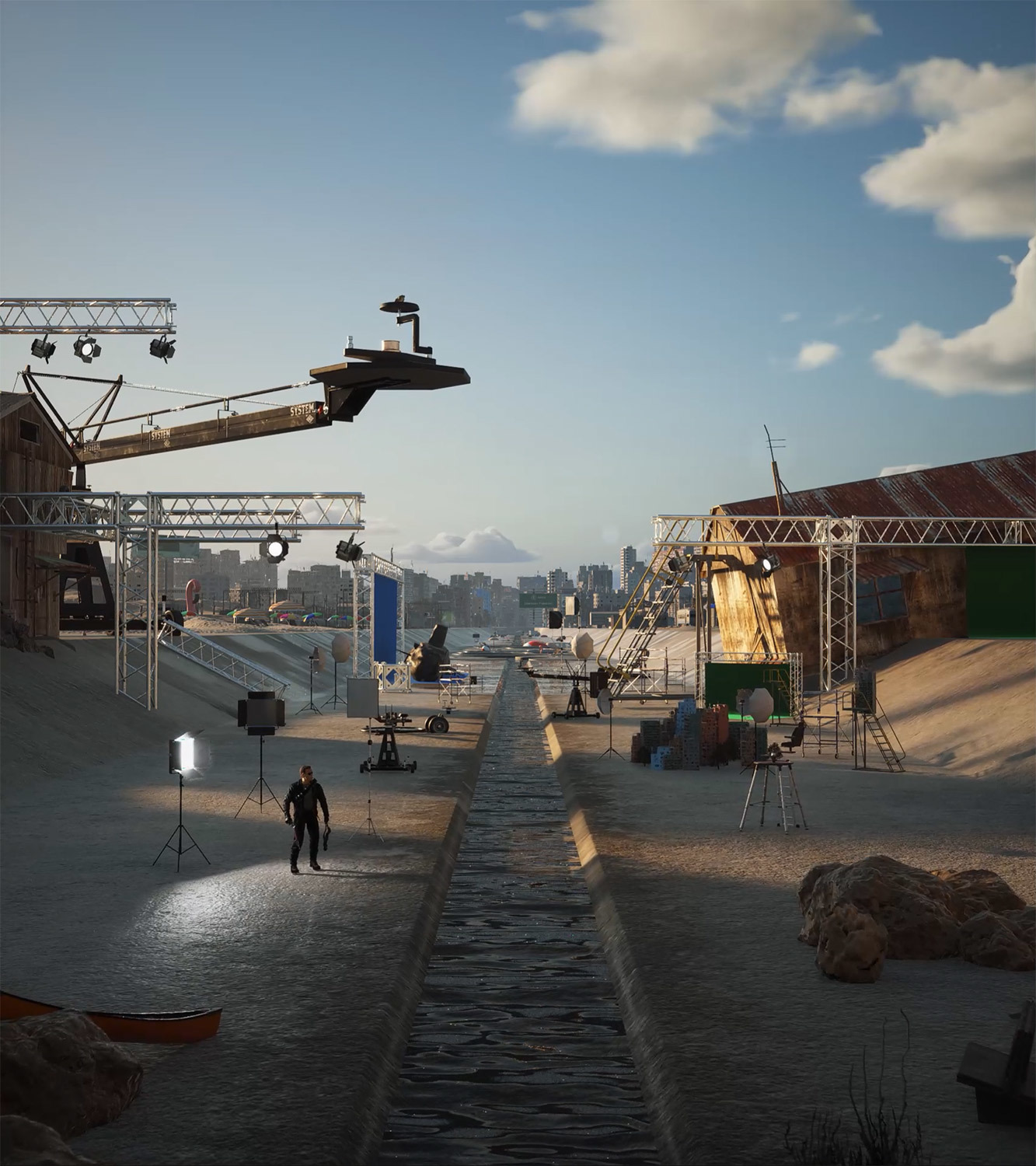 Merit Undergraduate Thesis Awards
Sin Chuen Cheng + Peiyi Phoebe Yao (B.Arch)
Pasinee Jiemcharoenying + Kevin Lee (B.Arch)
Heyifan Jin (B.Arch)
Mateus Vieira Comparato (B.Arch)
Merit Graduate Thesis Awards
Charles McLean Allen + John Chan (M.Arch 1)
Biao Cao (M.Arch 1)
Yujia Fang (M.Arch 1)
Shuang Feng + Tianze Wu (M.Arch 1)
Ziyin Gu + Xinyi Ma (M.Arch 1)
Jiaxin Li (M.Arch 1)
Kaitlyn Brooke Cartmell (M.Arch 2)
Austin Jeffrey Lightle (M.Arch 2)
Jordan David Micham (M.Arch 2)
Camille Thai (M.Arch 2)
Jure Žibret (M.Arch 2)
SCI-Arc Service Awards
Luz María Llano Patiño (B.Arch)
Cole Kazuo Masuno (B.Arch)
Christopher John Pennino (M.Arch 1)
Camille Thai (M.Arch 2)
Bronze Alpha Rho Chi Medal
Zane Alistair Mechem (B.Arch)
AIA Medal for Academic Excellence
Tamara Birghoffer (B.Arch)
Austin Jeffrey Lightle (M.Arch 2)
SCI-Arc Peer Recognition Awards
Heyifan Jin (B.Arch)
Austin Jeffrey Lightle (M.Arch 2)