Jennifer Chen's 'No Evil' Presents Forgotten Tales from a Post-Geoengineering Future
SCI-Arc is pleased to announce the upcoming exhibition by design faculty Jennifer Chen, entitled No Evil. The exhibition, opening February 10 in the SCI-Arc Gallery, imagines a long distant future when, after planetary scaled geoengineering systems have saved earth's population from climate extinction, planet surviving events have become new creation stories: "machines that once filled the air, sown the seeds, fertilized the ocean, and dimmed the sun have long since been decommissioned."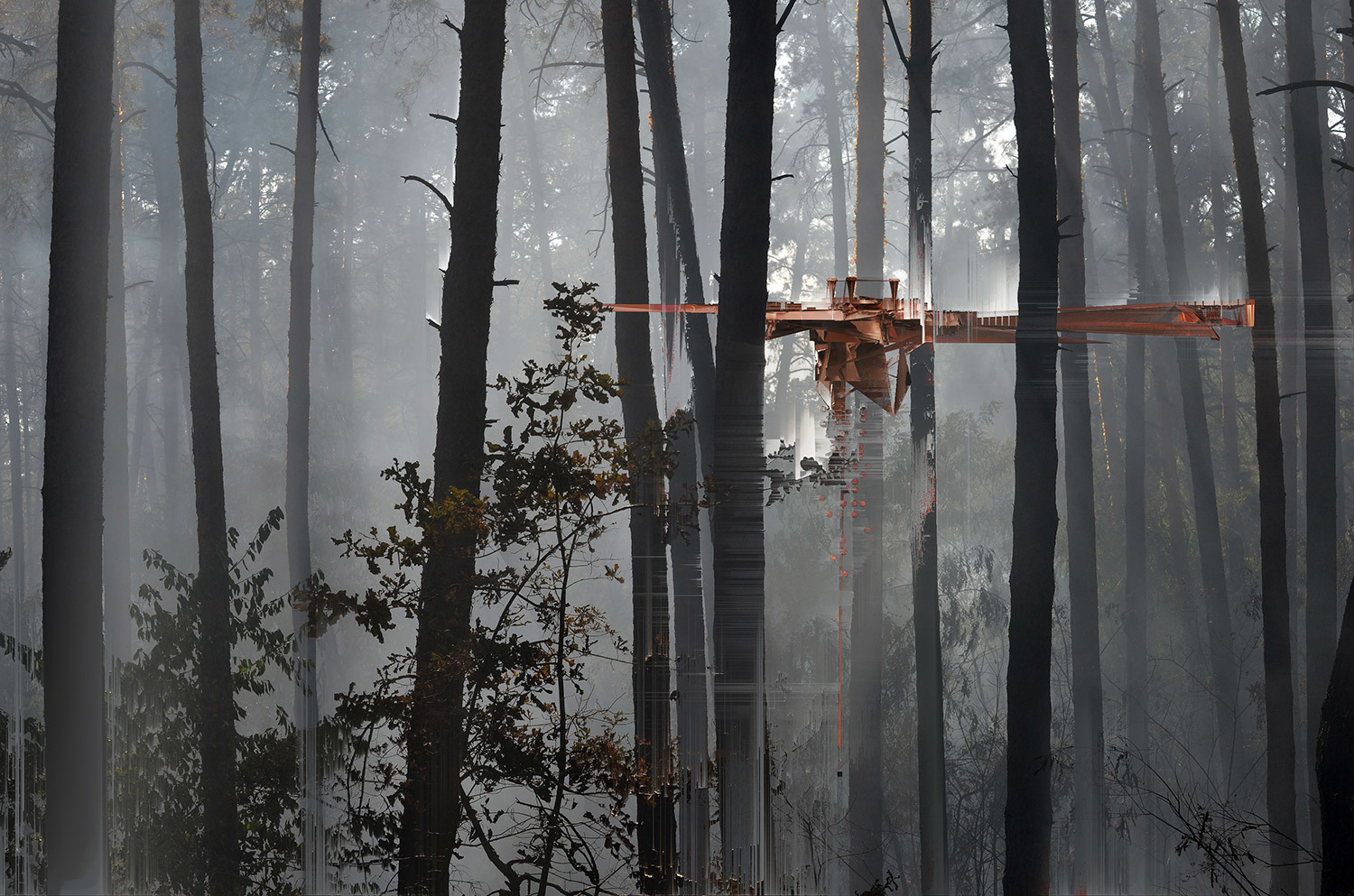 Exploring a world that was once on the brink of collapse, "saved only by the forgotten creatures of the past," Chen is interested in using radical geoengineering processes as a lens through which we can investigate practical responses to climate restoration. "I'm interested in diving deeper into the science and narrative of how all of these extraordinary and often confronting proposals can become enculturated," she explains. "In order to instigate meaningful change we need to explore our cultural attitudes toward geoengineering and let these ideas and conversations seep into people's psyche and mind."

Using 2D and 3D data corrupting techniques to simulate the fading of memories across time and a mixture of analogue techniques including weaving, sewing, welding, and casting, as well as digital fabrication techniques including 3D printing and CNC milling, the exhibition combines decayed digital data and new cultural curiosities to imagine a world where new mythologies are created, giving rise to a new form of craft. Audiences will wander through an abstract forest landscape drawn from this future and encounter fragments of worship, shrines, tapestries, and stories told through film and objects. No Evil invites viewers to consider the forgotten tales, myths, and artifacts that once celebrated and revered these speculative relics of climate resistance as a reminder of what future could await us all if today, we turn a blind eye and cover our ears.

Jennifer Chen is an architect and designer who works at the intersection of science and fiction, exploring themes of geoengineering, remote sensing, and climate change futures in projects that take the form of buildings, installation, film, and performance. Chen's designs for stage and screen include a speculative series of planetary scale post-climate animations, a collection of flying drone characters for the UK's Channel 4 science fiction film In the Robot Skies, the sellout drone orchestra performance Loop 60hz at the Barbican Theatre in London, and the camouflage costumes for the laser scanned film Where the City Can't See.

Her work has also been supported by grants from organizations such as Google Artists and Machine Intelligence and the Getty Foundation. Prior to her speculative and research practice Chen has been a project leader for Heatherwick Studio and LAB Architecture delivering a range of built works from the small scale to the monumental.