Ming Fung and Craig Hodgetts Receive 2022 Tau Sigma Delta Honor Society Gold Medal
SCI-Arc is pleased to announce that Hsinming Fung, alongside firm partner Craig Hodgetts (together as hplusf design lab) have been awarded the 2022 Tau Sigma Delta Gold Medal by the Tau Sigma Delta Honor Society in Architecture and Allied Arts along with the Association of Collegiate Schools of Architecture. The Gold Medal, awarded to Fung and Hodgetts in recognition of excellence in design, is bestowed by the Grand Chapter of the Tau Sigma Delta Honor Society to a professional "with a record of high distinction in design in the field of architecture, landscape architecture or the allied arts." The prize will be presented to Fung and Hodgetts as part of a virtual ceremony taking place March 19.

Fung and Hodgetts have extensive experience in both academic and professional practice. In 1984, the two joined forces and founded hplusf design lab—an interdisciplinary group of architects, designers, and inventors, with skills in urban design, cultural centers, and exhibition design. Their first project together, the Cookie Express, a drive through coffee shop, was awarded a citation from Progressive Architecture. Their work has since received the Chrysler Design Award for a Solar Exhibition in Germany, the American Academy of Letters and Science Award, numerous project awards from the AIA, and California Firm of the Year. In 1998 they were awarded the Gold Medal from AIA LA.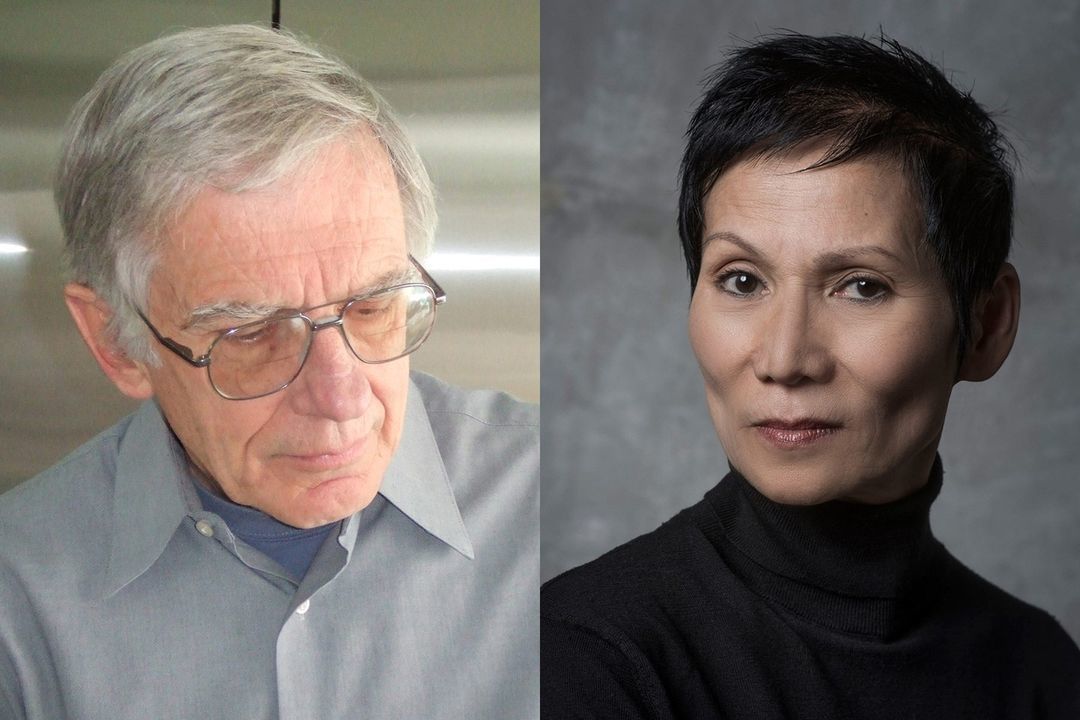 Fung has been the recipient of the Rome Prize Fellowship in Design and was appointed by President Clinton as a Council Member of the National Endowment of the Arts. In 2016, she was elected Fellow by the AIA and has served as President of the AIA/Los Angeles and President of the Association of Collegiate Schools of Architecture. A leading figure in architectural education, she has lectured internationally, and has twice held the Eero Saarinen Chair at Yale University and the Herbert Baumer Distinguished Professorship at Ohio State University. Currently, Fung teaches at SCI-Arc and serves as Director of International Programs. Past positions at SCI-Arc include Director of Academic Affairs and Director of Graduate Programs. Together, she and Hodgetts created the Hsinming Fung and Craig Hodgetts Thesis Award, given annually for best postgraduate thesis project at SCI-Arc.

Hodgetts has created legacy projects as well as celebrated case studies and exhibitions. He is a former professor at the UCLA Graduate School of Architecture and Urban Planning and was a Founding Dean of the School of Design at the California Institute of the Arts. A prolific writer, he has contributed essays and observations to the Los Angeles Times and Cosmopolitan Magazine, as well as signature books on science fiction icon Syd Mead and architect James Stirling. He has been granted patents for a mobile logistics center, a prefabricated classroom, and an evacuated tube structure for the Hyperloop system.

The Tau Sigma Delta Honor Society in Architecture and Allied Arts is the only national honor society for architecture and design majors that is accredited by the Association of College Honor Societies. The Society recognizes intellectual achievement, effort, and initiative as well as leadership and character.

To learn more about the prize, or to attend the virtual award ceremony please visit the Tau Sigma Delta Honor Society website here.