SCI-Arc Announces Kristy Balliet and Marcelyn Gow as Undergraduate Programs Chairs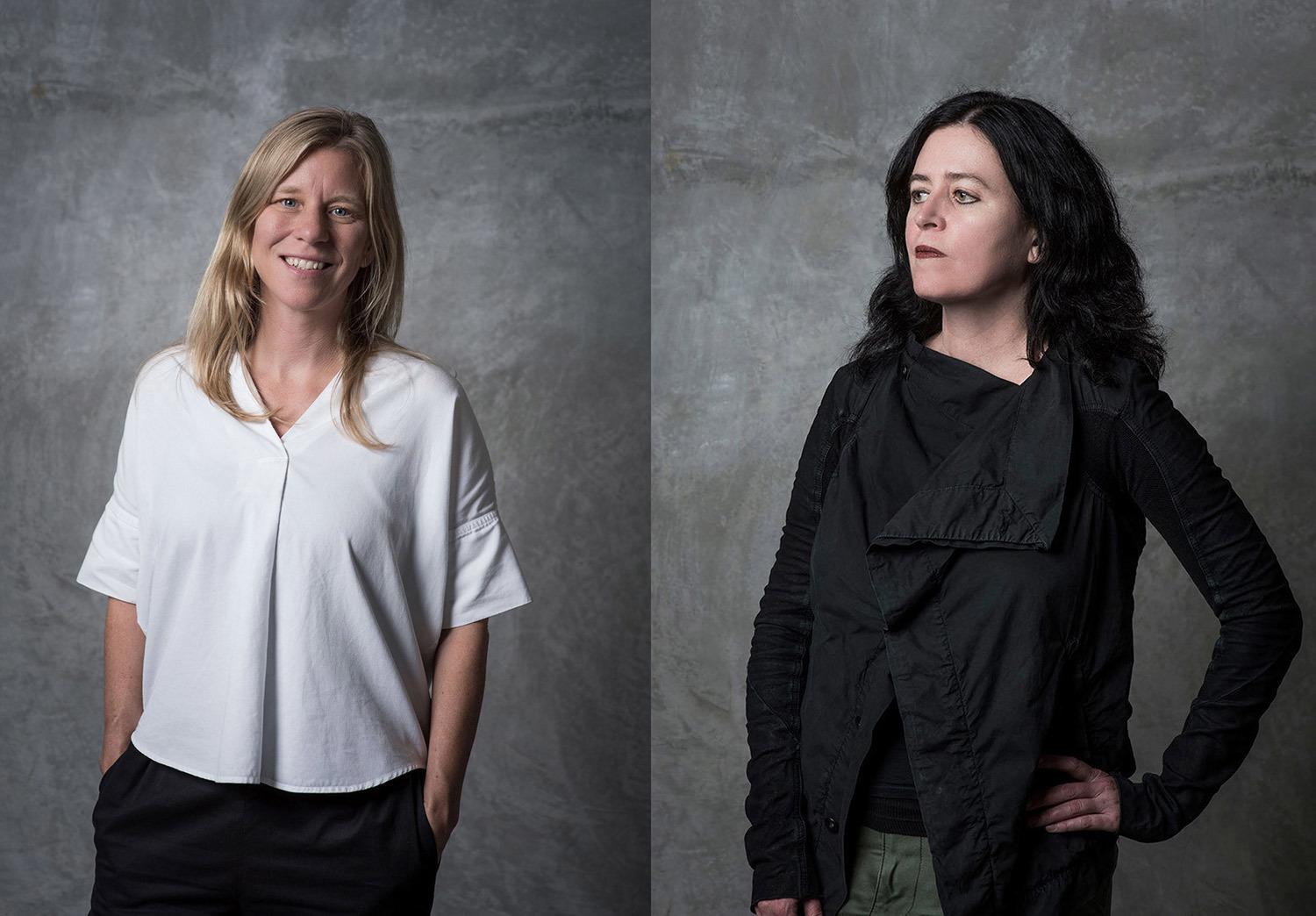 After careful consideration, SCI-Arc is pleased to announce that Kristy Balliet and Marcelyn Gow have been selected for the positions of Undergraduate Programs Chairs.

This decision was reached via an advisory committee comprised of SCI-Arc faculty, program chairs, coordinators, staff, and the Vice Director. Applications were received from six candidates, of which three were ultimately recommended for follow-up.

We would like to acknowledge and extend our deep gratitude to William Virgil and Darin Johnstone for their flexibility, deftness, and dedication in assuming the roles of acting Undergraduate Program Co-Chairs this past year.

We are thrilled to welcome Kristy and Marcelyn into their roles as Undergraduate Chairs. Their individual and collective contributions to SCI-Arc will only serve to elevate and lead the undergraduate programs toward extraordinary futures. Their imagination, generosity, and intellectual acumen will propel their collaborative vision to new horizons for our students and architecture education at SCI-Arc.

-Hernán Díaz Alonso, Director/CEO


Kristy Balliet is design studio and visual studies faculty at SCI-Arc. She served as Graduate Thesis co-coordinator in 2021. She is co-founder of BairBalliet, a joint venture design practice with Kelly Bair, invested in architecture in the form of both speculative and built projects. The firm works across multiple scales including large-scale graphics, commercial adaptive interiors, institutional, and residential projects. Prior to joining SCI-Arc, Balliet was an Associate Professor at the Knowlton School of Architecture at Ohio State and an Assistant Professor in Studio Greg Lynn at the University of Applied Arts, Vienna. Balliet has published articles on topics related to volume and co-edited several books; Massive Attack: Selected Friends and Enemies, Visual Catalog: Greg Lynn's Studio, and the Possible Mediums Project published by Actar. Balliet holds a Bachelor of Architecture from Philadelphia University and a master's degree from the UCLA Department of Architecture and Urban Design.

Marcelyn Gow is design faculty at SCI-Arc. She is also principal at servo los angeles, a design collaborative invested in the development of architectural environments integrating synthetic ecologies with shifting material states. She is the co-editor of Material Beyond Materials and Onramp 4-7, as well as a current producer for SCI-Arc Channel. Gow received degrees in architecture from the Architectural Association and Columbia University, as well as a Dr.Sc. from the ETH Zurich. Her doctoral dissertation Invisible Environment: Art, Architecture and a Systems Aesthetic explores the relationship between aesthetic research and technological innovation. She has previously served as the coordinator of the MS in Design Theory and Pedagogy postgraduate program as well as acting co-coordinator of the History + Theory curriculum at SCI-Arc. Gow has previously taught at the ETH Zurich, UCLA Department of Architecture and Urban Design, and the Royal Institute of Technology, Stockholm.