B(l)ackspace Podcast Event Mines Deeper into Coalition Building and Collectivity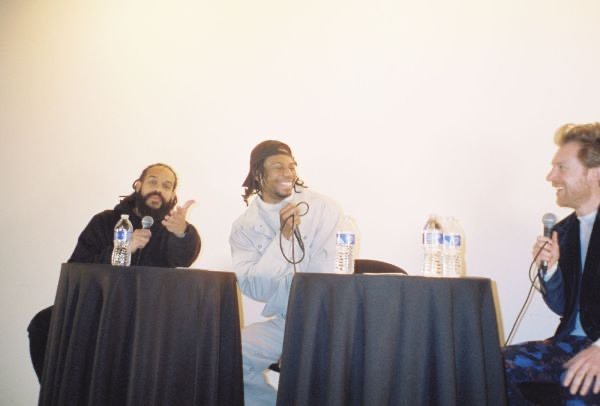 SCI-Arc was pleased to host a second installment and episode of B(l)ackspace, a special live podcast recording event moderated by Babatunde-Majadi Adejare (B.Arch '23), joined by SCI-Arc faculty John Cooper and William Virgil. Taking place Friday, February 17 in W.M. Keck Hall, the event and discussion set the stage for radical investigations into a Black-centered discourse while creating opportunities for open participation.

"It's important to continue bringing in underrepresented voices and perspectives into our collective attention here at SCI-Arc," shared Adejare. "After co-directing the BLM Week of Action last year, my goal was to resume these necessary conversations while integrating the event into the student culture at SCI-Arc. B(l)ackspace is about rewriting the narrative of culture and engagement at SCI-Arc while also creating a safe space for Black representation."

"For this episode, the priority was to encourage the entire SCI-Arc community to comfortably engage in a specific conversational space, while also expanding their personal notions of allyship and community integration," explained Adejare of the live recorded discussion. "The idea was to give something to the student culture of SCI-Arc that hopefully encourages a new relationship between pedagogy and atmosphere."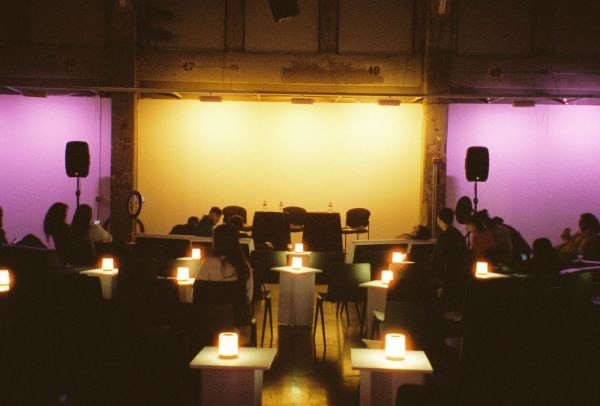 Free and open to the public, featuring music, food, drinks, and more, this iteration of B(l)ackspace focused on expanding connection through creative and institutional opportunities. The live discussion was a continuation of the previous B(l)ackspace event, which featured guests SCI-Arc faculty Kordae Henry (MS Fiction and Entertainment '18) and Dr. Griffin, also hosted by Adejare.

The event was initially conceived by Adejare who "just [wanted] to have a direct link between relevant topics for me, Black faculty, creatives, artists, agenda creators. But what it's become has been a really important practice and a proof of concept that informing and sharing space like this is possible, that it's not something that you need a particular referral for."

The conversation on February 17 opened with a discussion of "dangerous" Los Angeles historian Mike Davis, a figure covered in a new History and Theory seminar led by Cooper and Dr. Thabisile Griffin, and how efforts to collectivize space illuminate inequities of privilege.
"People's work is differentiated depending on your entry into this world: where you came from, where you landed, your burden of labor is going to be different and there might be work that only you can do and nobody else can kind of take that off your shoulders. They can support you and be with you and do their work in coalition with you, but some things can't be shared," explained Cooper.

He described that Davis and other activists wrote a lot about the necessity to build coalitions among groups that have similar confrontations with the same systems, that "they might experience them differently, but we all in our different ways experience living and working in this place—the cis-heteronormative, patriarchal capitalist stranglehold—and you might experience that primarily in terms of your gender, in terms of your cultural identity, in terms of your spiritual practices, in terms of your race."

"But we are all kind of living in it," he mused. "Does one enter into a B(l)ackspace when you work in a federation with other people against that kind of common oppressor? I'd say I think you do."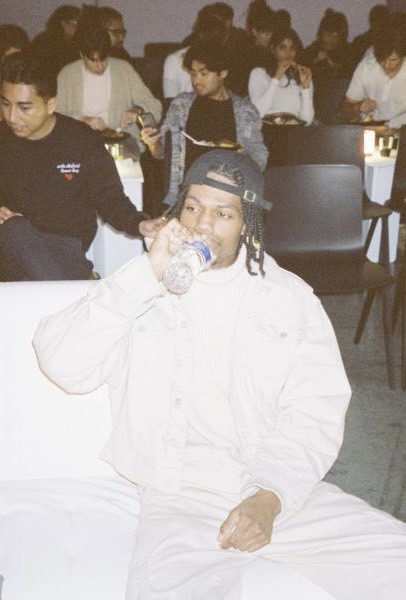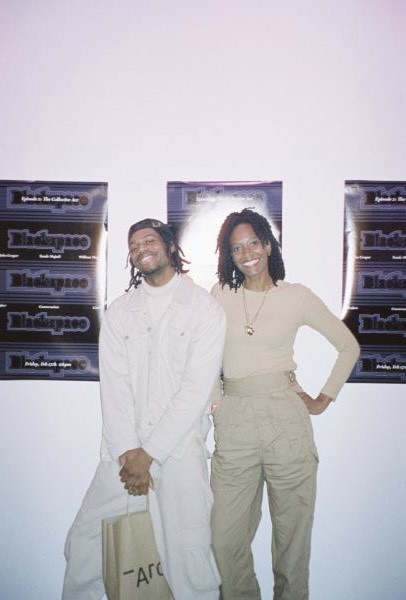 The conversation shifted to questions about coalition building within an institutional context, with Adejare wondering "what it would look like for that to happen at SCI-Arc."

Cooper brought up Virgil's 2022 SCI-Arc Gallery exhibition "Intentionally Opaque," after which he gave away sculptural pieces of the exhibition to the SCI-Arc student body, community, and those who collaborated on the installation, as an example of "collectivizing processes that work and feel good."

He continued: "I think one of the great advantages of architecture as a partly manual technical discipline is that it involves and necessitates collaboration between people… the collectivizing power of building together is phenomenal. But what was also so special was this decision to address the question of what you do with stuff when it's finished."

Virgil, for his part, commended Adejare for implementing an integral forum for discussion like B(l)ackspace for the present and future of SCI-Arc. "In his three years, this is what's he's giving back to the new, and renovated, Black population at SCI-Arc. Usually, [these] are defined as spaces to celebrate Black culture, that are predominantly occupied by Black people… [but] when we began our conversation, we started thinking about the things that collectively unite us as individuals.

"At some point, all of us struggle, but there's always the light of what comes after that aftermath," Virgil shared. "I feel like that's what the embodiment of the things that we all collectively as faculty, as students, as staff, come together to embrace, and try to make the best out of the space that we have.

"And for me," he concluded, "that's super valuable coming, I would say, at a time where a lot of these things were not happening at this school, I think it's a great time for us to keep this momentum and definitely keep pushing towards the next 50 years."