Career Week 2023: Open Studio Ignites Student-Employer Connections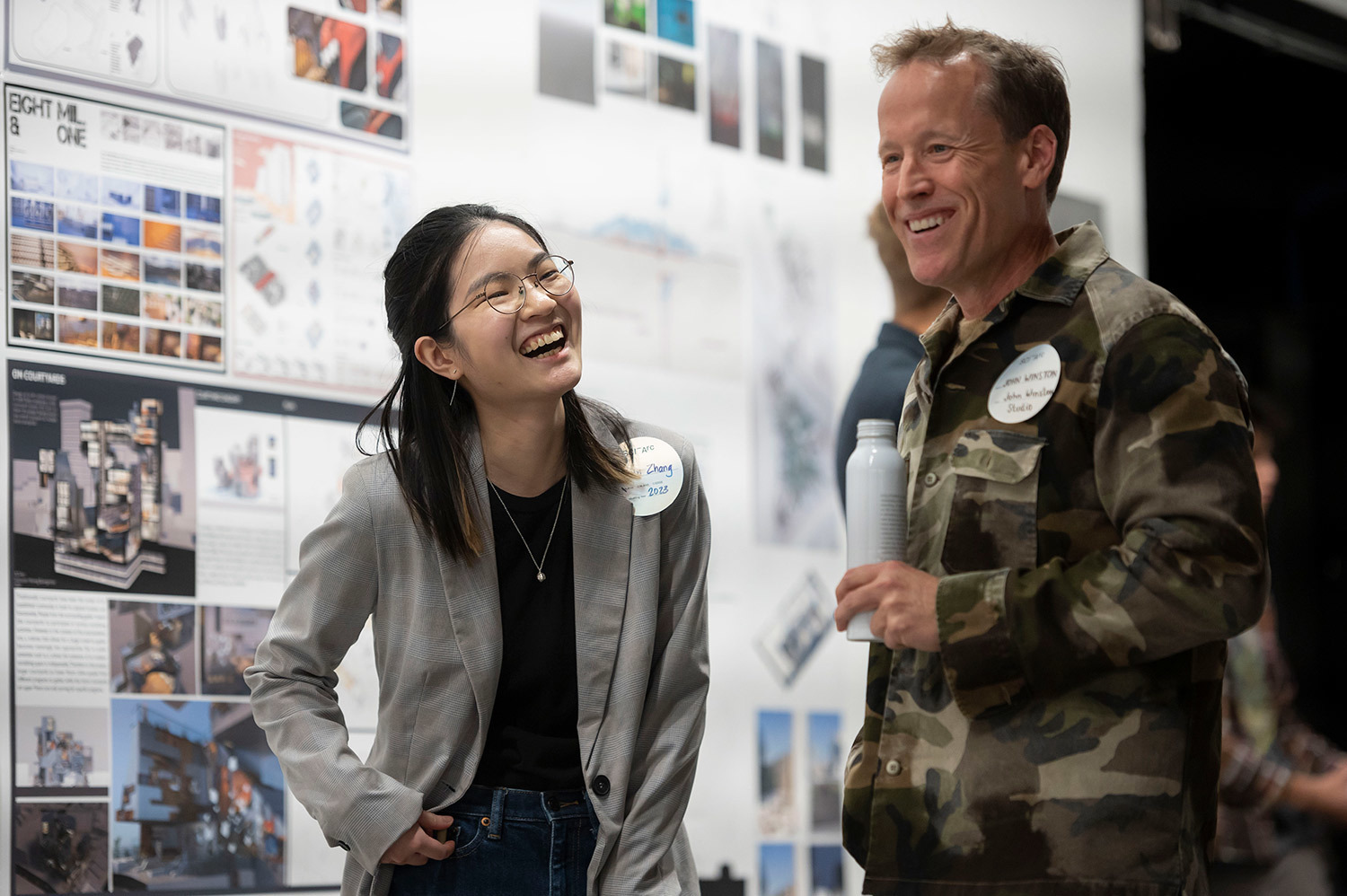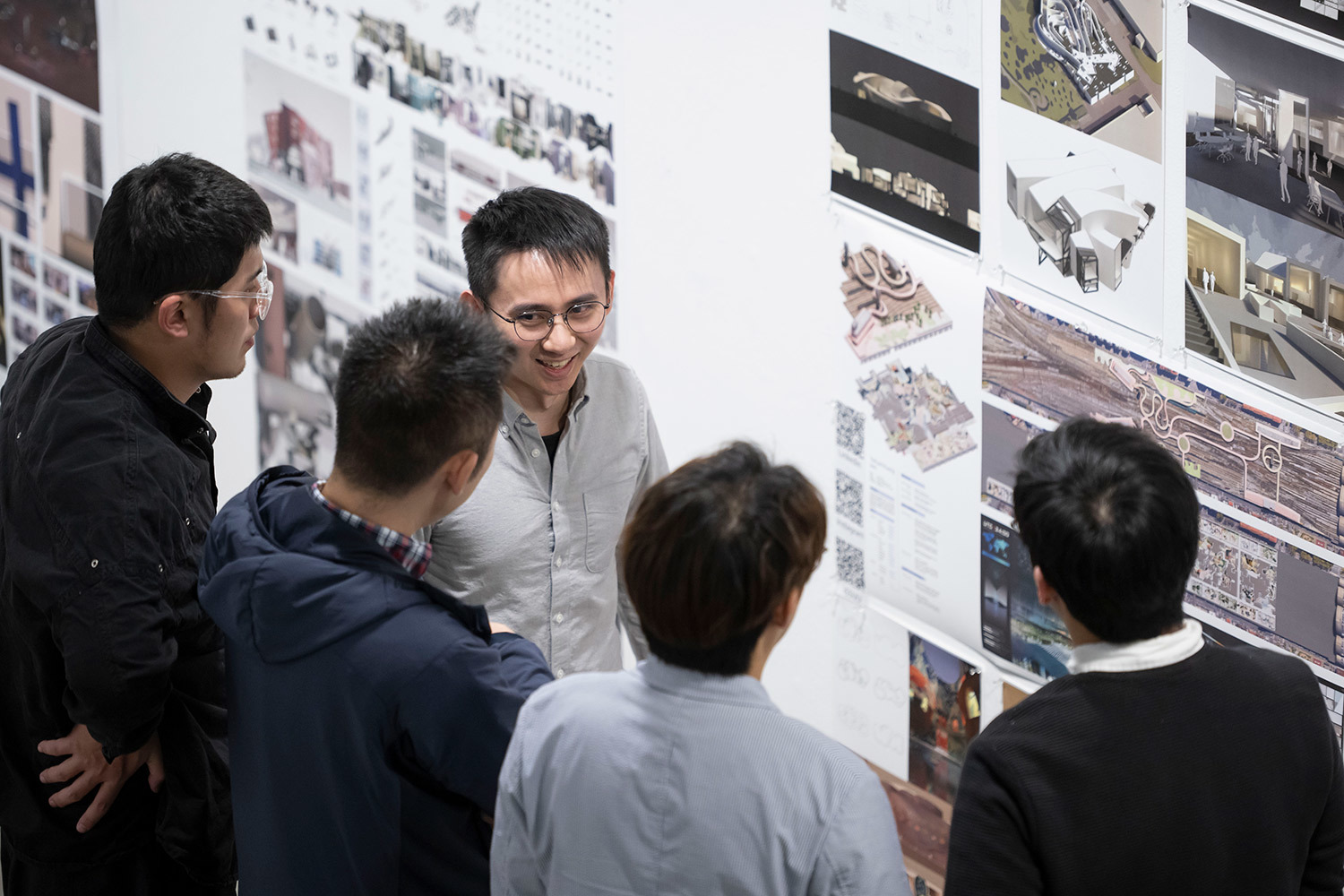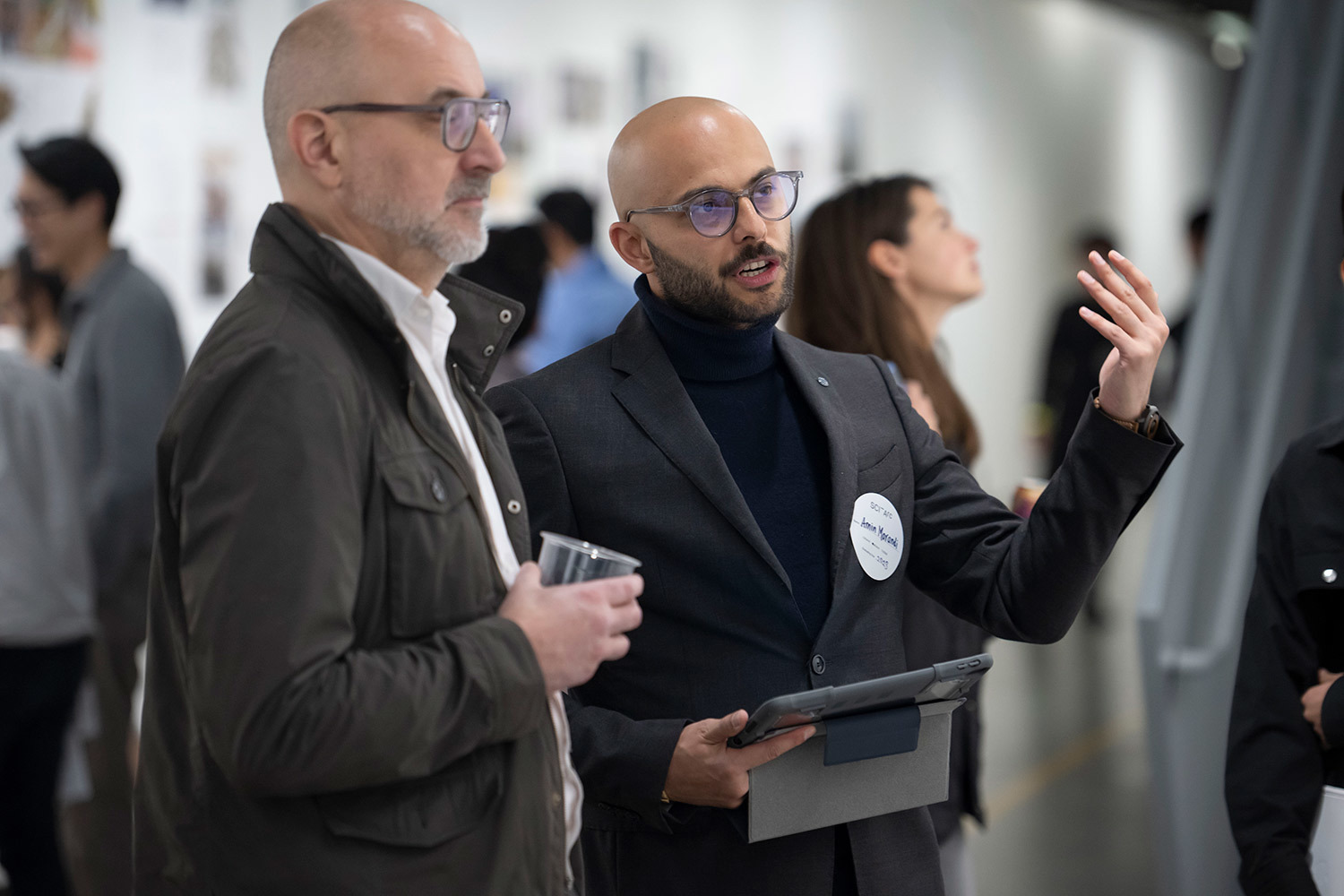 On Wednesday January 25, nearly 200 students and employers spread throughout SCI-Arc's Keck Lecture Hall South Gallery for the highlight of Career Week 2023: Open Studio. Indulging in light refreshments and engaging conversation, participants shared the opportunity to connect with one another as potential colleagues in architecture and design.
Open Studio is SCI-Arc's annual networking event that connects Southern California's leading architecture and design firms to the next generation of talent, featuring students representing SCI-Arc's undergraduate, graduate, and postgraduate degree programs. Departing from a traditional career fair, Open Studio is a showcase of student work, as well as an opportunity for students and employers to meet, mingle, and network. Students this year had the option to present their work using pin-ups or digitally on laptops. In addition to the ability to connect in person, all registered employers received digital access to view participating student portfolios.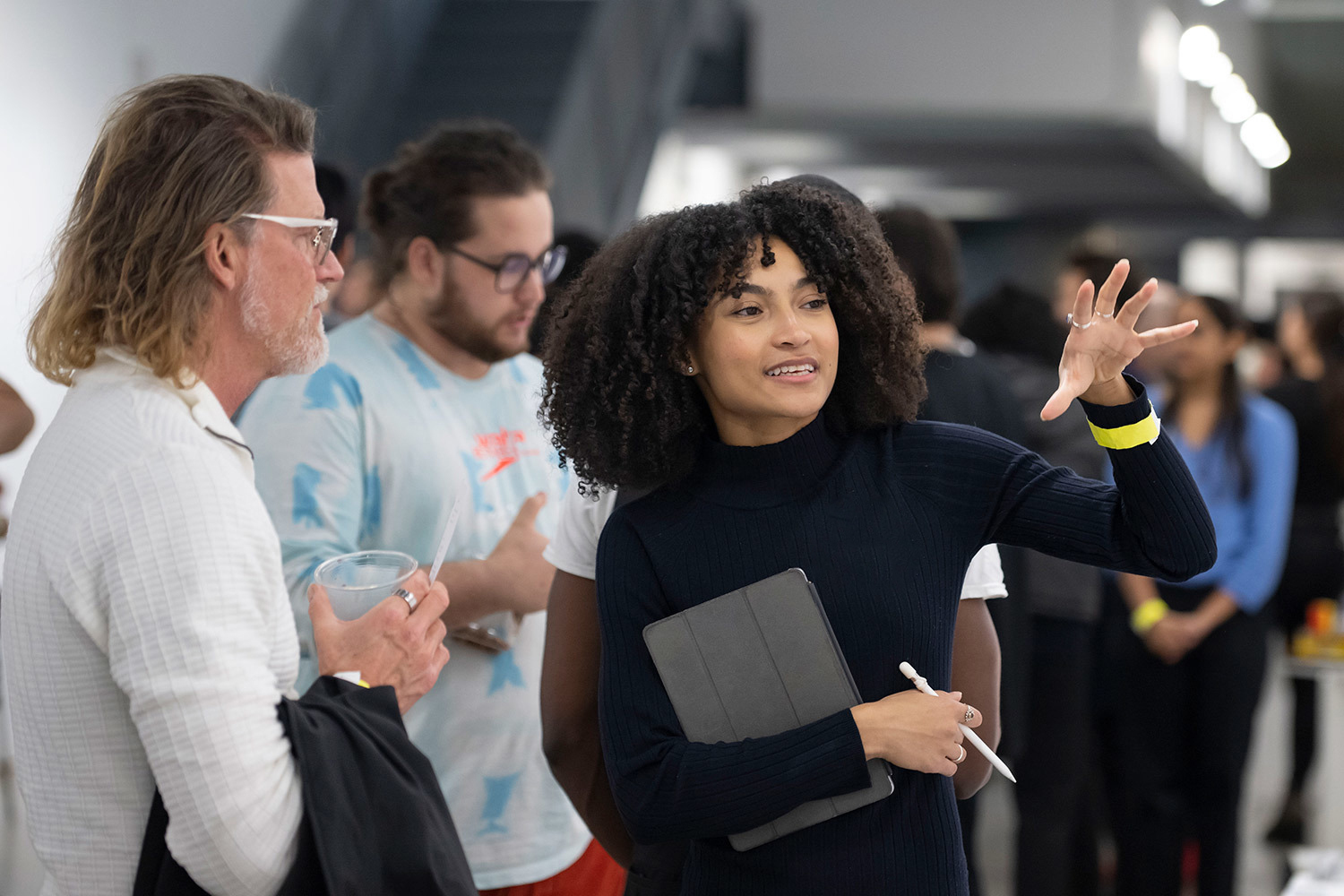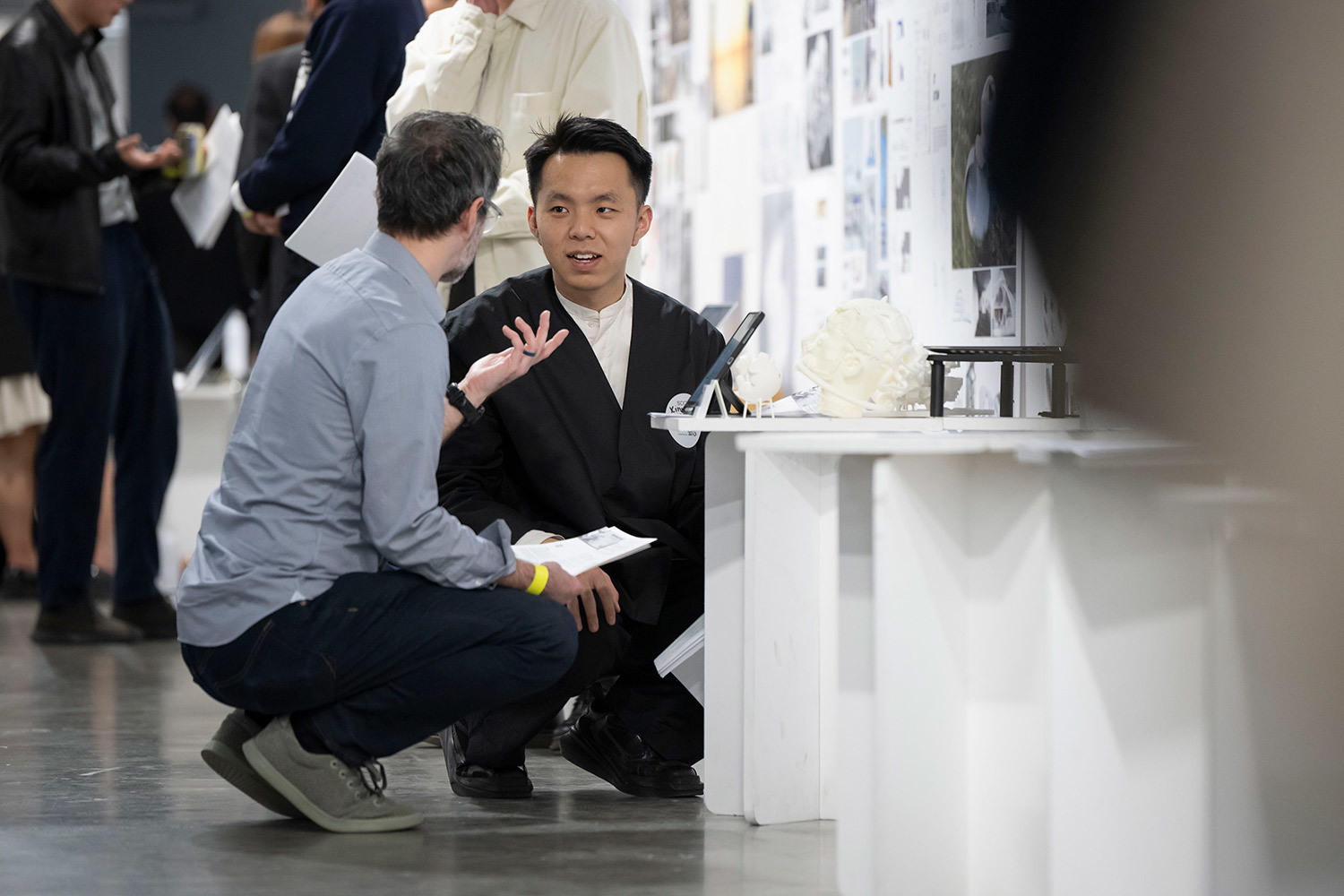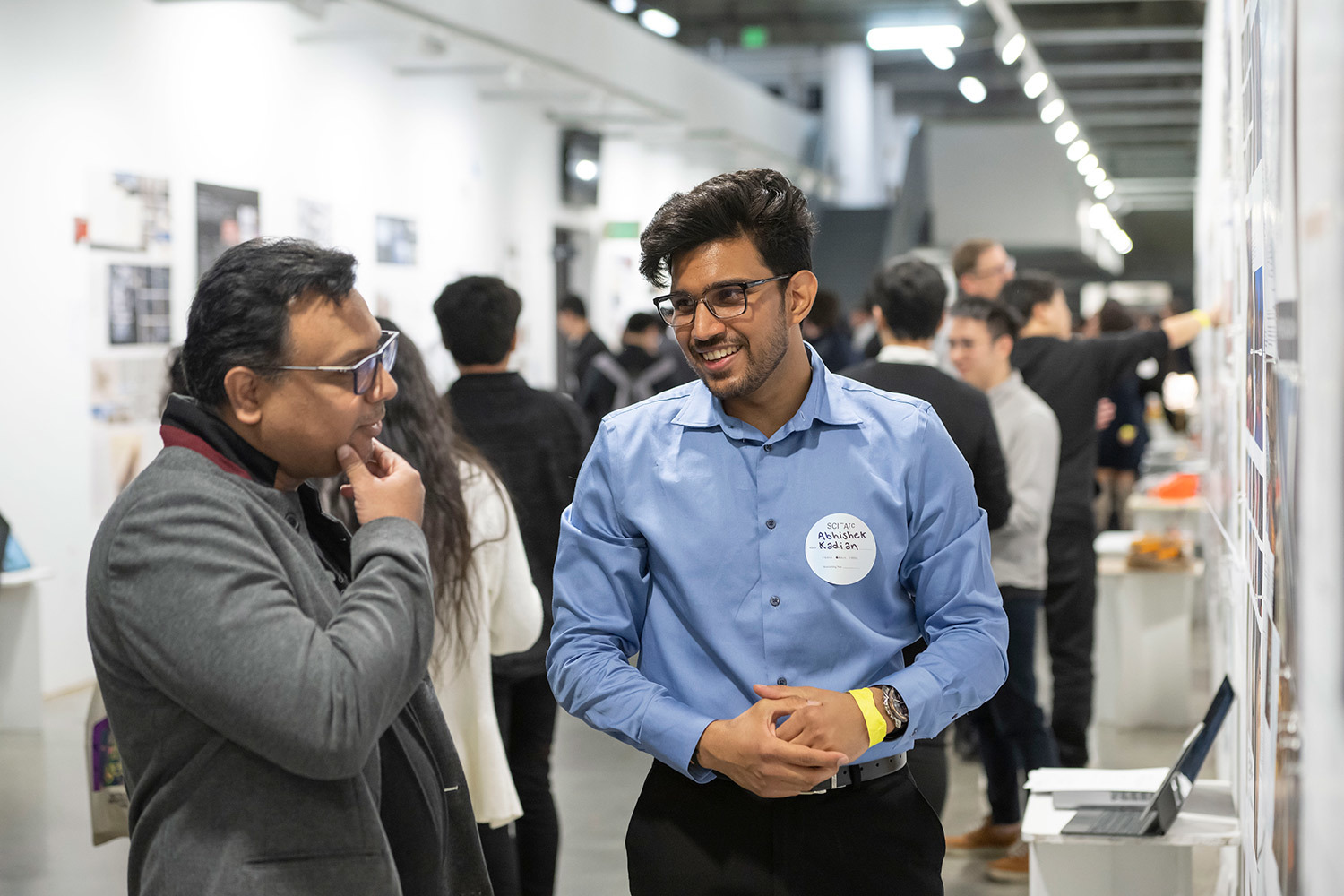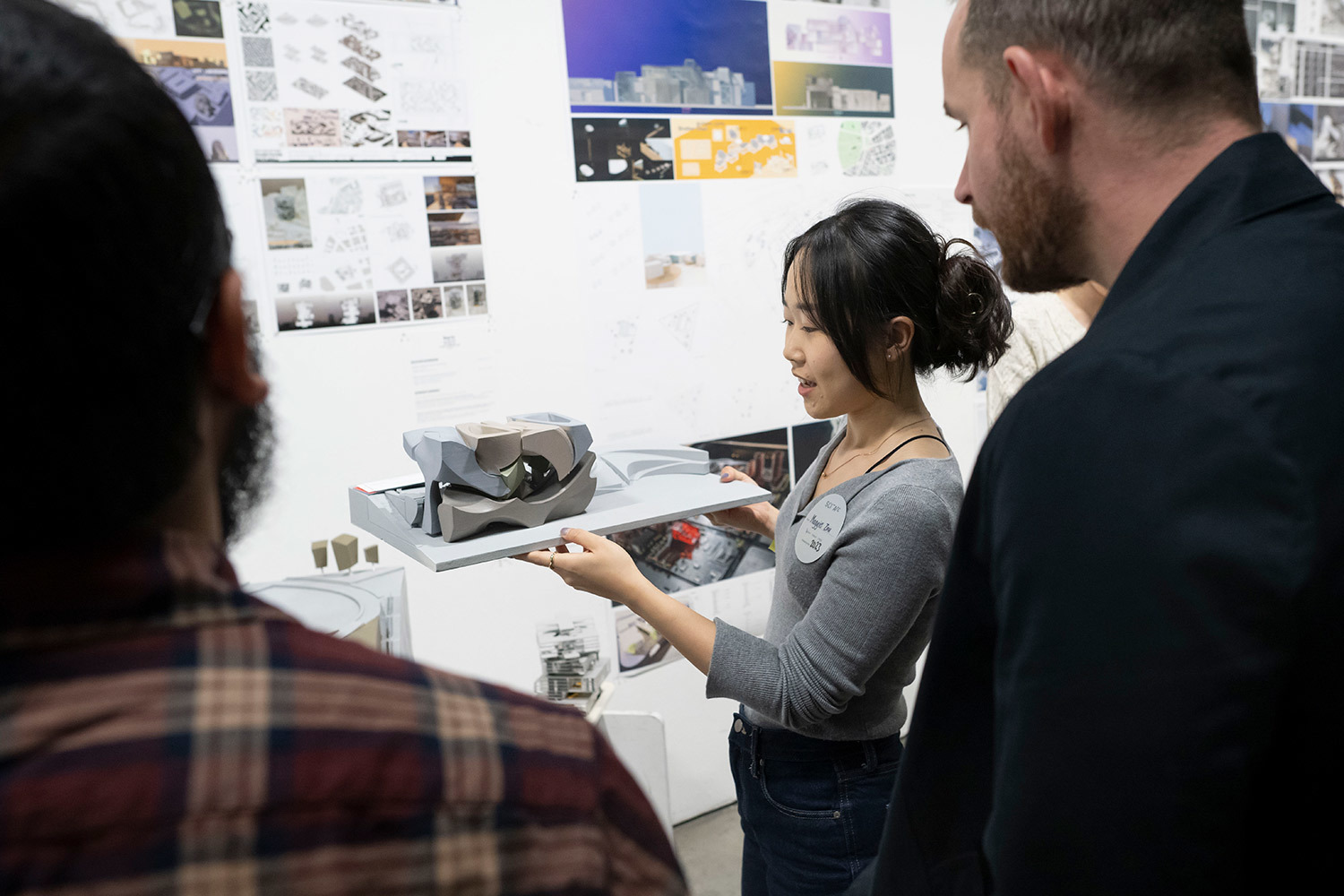 Other Career Week workshops were planned and facilitated by SCI-Arc's new Career Services Advisor, Danielle Jaquez. These workshops were designed to help prepare students to take full advantage of their Open Studio experience, open to any student interested in learning to improve job-seeking skills.

"So much of what goes into an experience such as Open Studio happens behind the scenes for participants—preparing business cards and resumes, researching participating companies, developing a successful elevator pitch, and more. Through our Career Week workshops, students were able to get better acquainted with the often-ambiguous process of networking," explained Jaquez.
Students responded positively when asked what they enjoyed about their experience participating in Open Studio. "It was great to get to connect with professionals and employers, made a few really good connections," commented one participant. "It was fun. [I] was pleasantly surprised that firm representatives took time to look through the portfolio," mentioned another.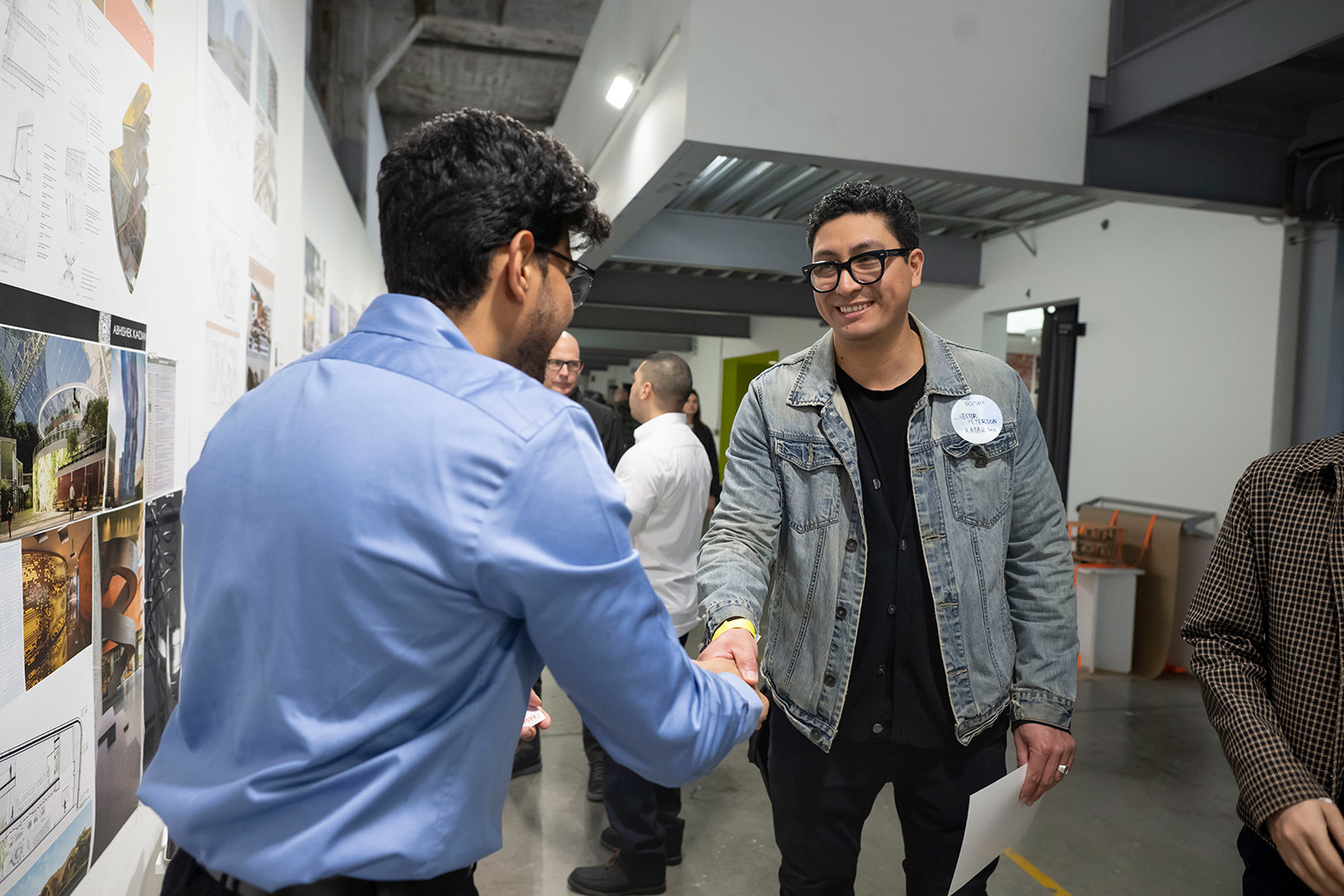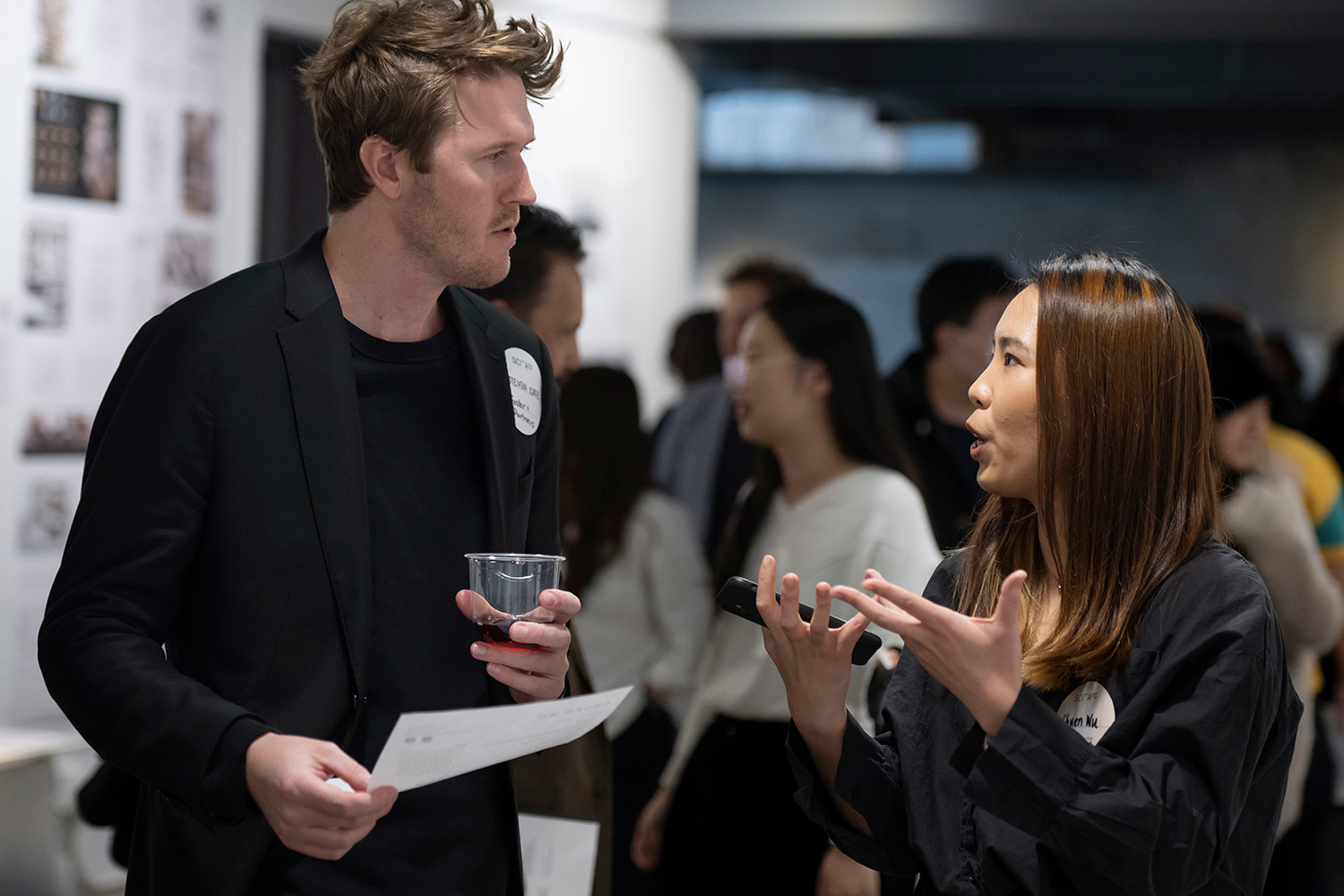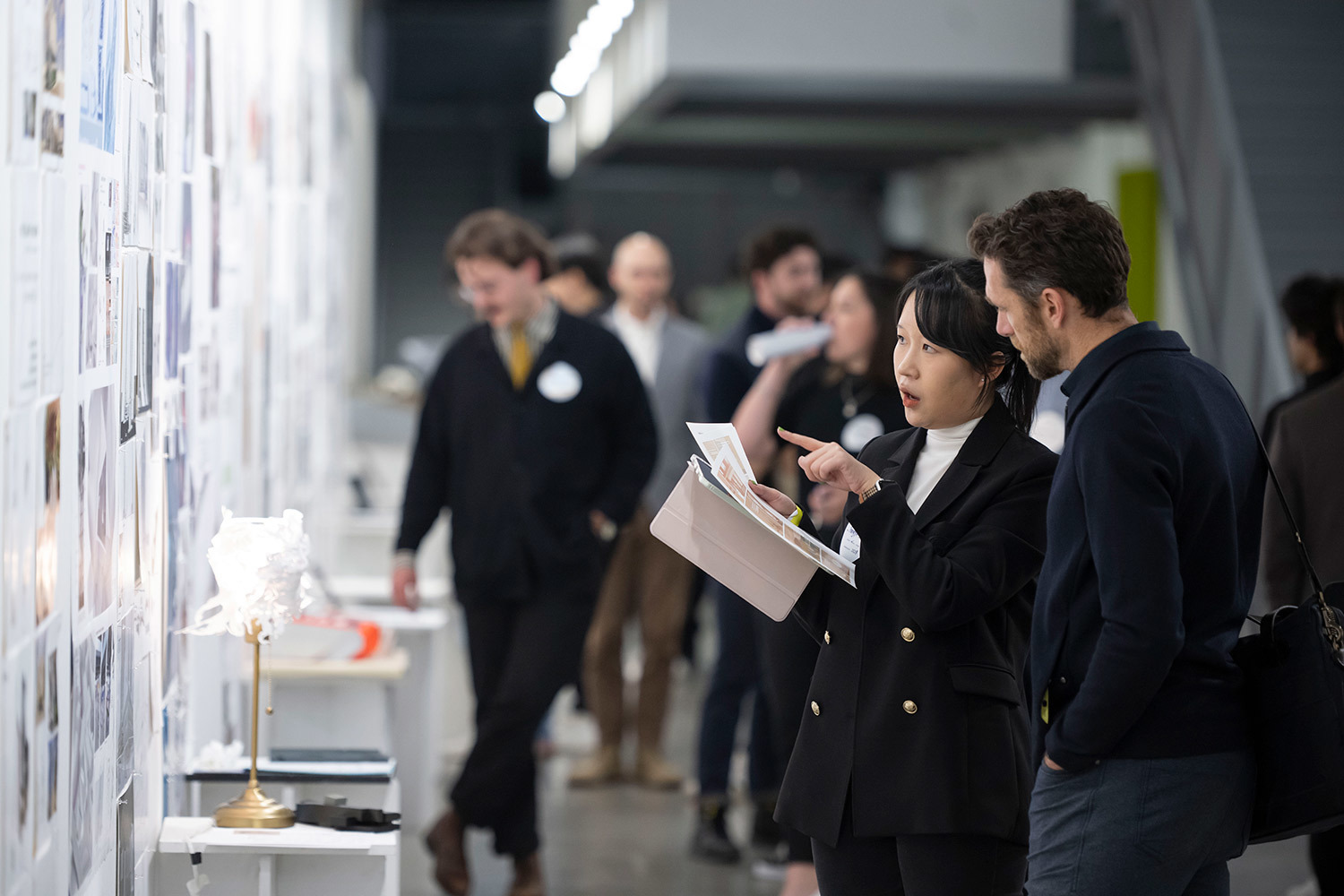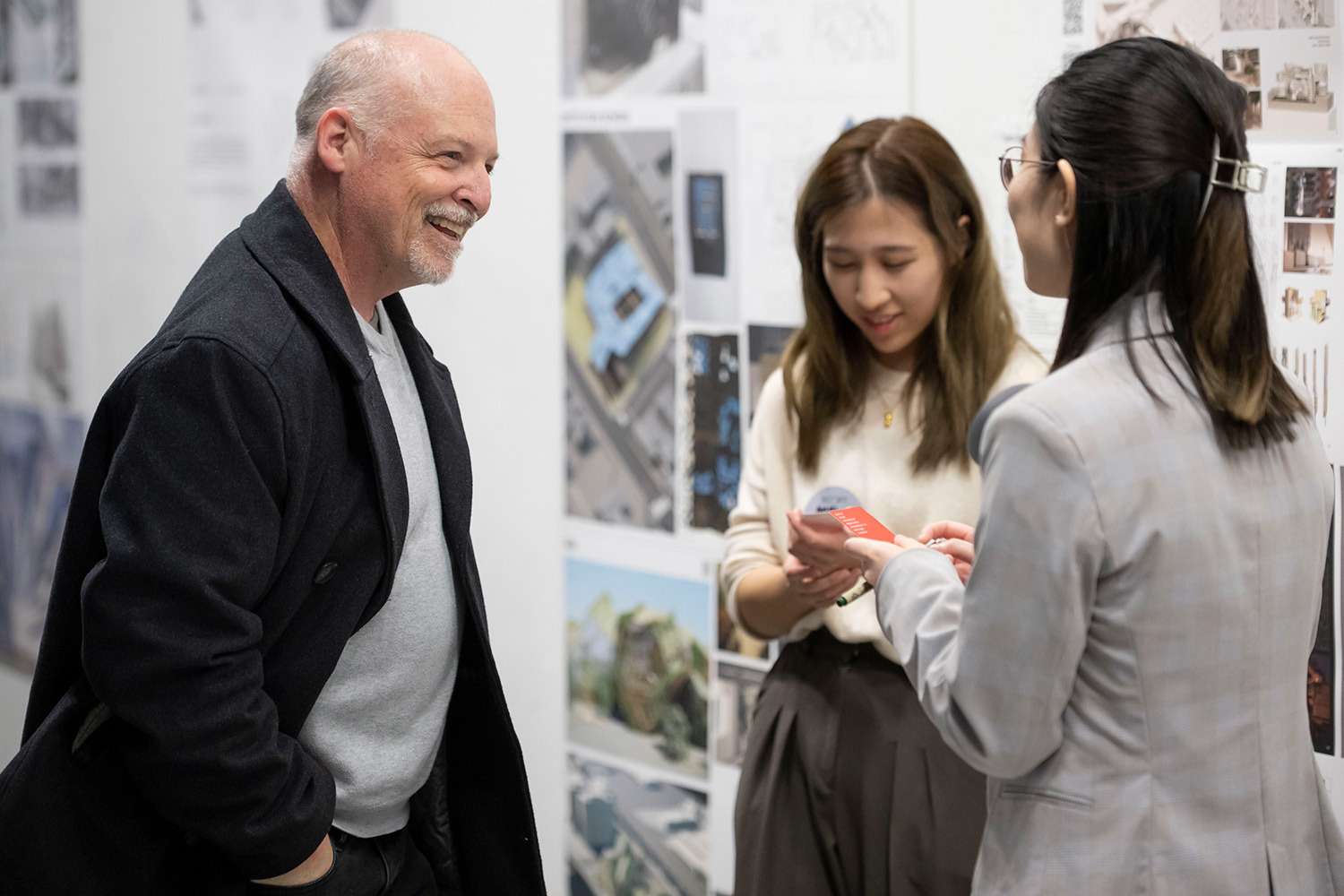 Jacquez elaborated: "The excitement and energy flowing through the event was undeniable. Students at SCI-Arc are not only technically talented, but also unique thinkers who are constantly pushing their industry to evolve. This creates an atmosphere of curiosity and engagement that lends to very genuine connections being forged between professionals and students."
In recent years, past participating firm and employers have included Agence Ouvray, Allied Projects, 'ARUP, ARYA Group, Inc., Callison RTKL, CBT Architects, Coscia Day Architecture, DLR Group, Galaxy Commercial Holding, Gehry Partners, Gehry Technologies, Gensler, Handel Architects, HansonLA, Heusch Inc, HKS, HPI Architecture, JAA, JMAD, JZA Architecture, KFA Architecture, KTGY, Lamar Johnson Collaborative, LOC, MAD Architects, McIntosh Poris Associates, MetaArch Studios, MG2 Design, Michael W. Folonis Architects, NAC Architecture, OFFICEUNTITLED (OU), Otherworks, P-A-T-T-E-R-N-S, Perkins and Will, Pfeiffer - A Perkins Eastman Studio, Populous, Project M plus, Reed Architectural Group, scrafano Architects, ShubinDonaldson, SmithGroup, Steinberg Hart, Studio Bica, Testa & Weiser Inc, UNStudio, and more.
To learn more about Career Week and Open Studio, please visit the official SCI-Arc event page.