DxD Day Block Party Honors Norma Sklarek, Invites Community to Explore Design Professions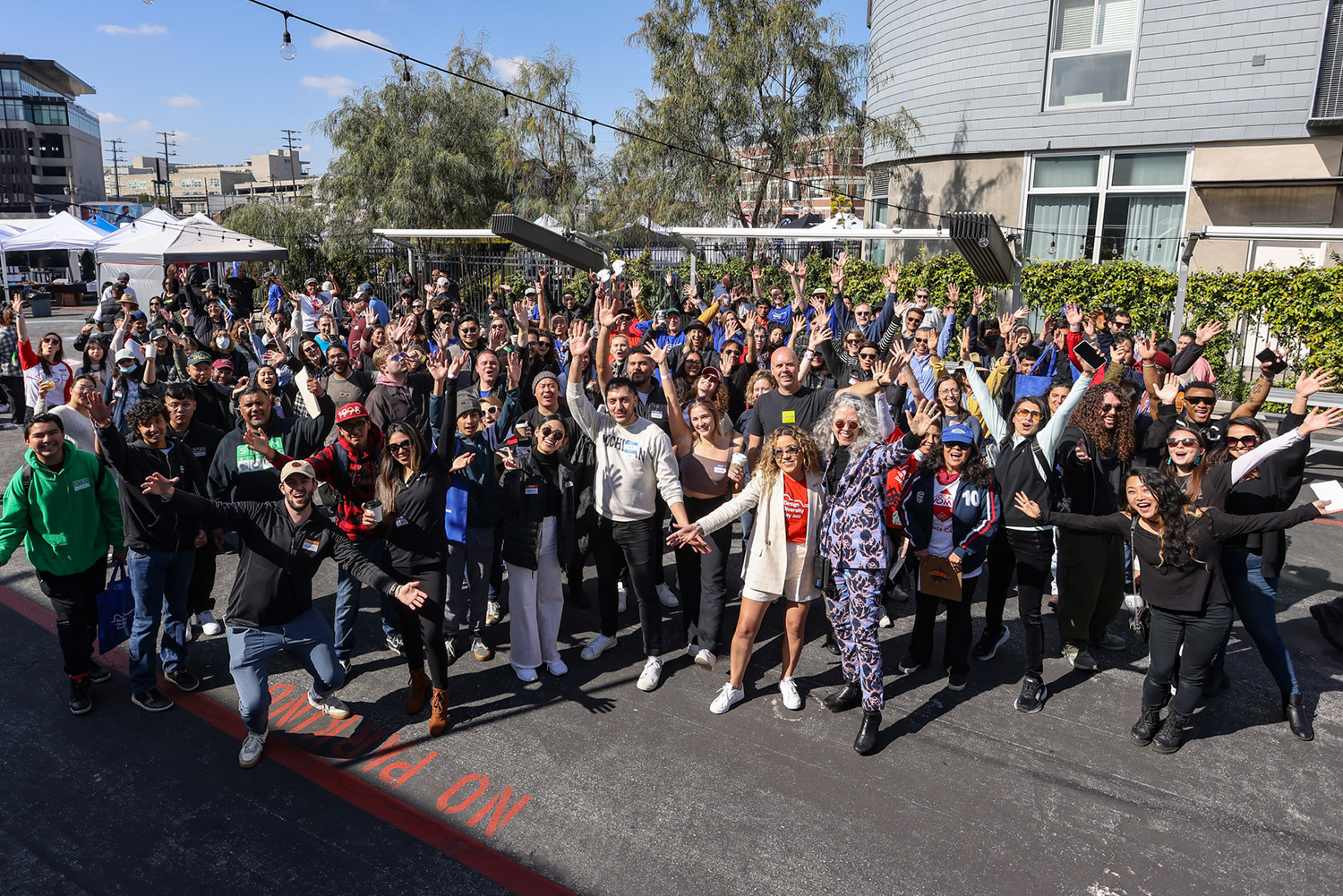 On Saturday, March 25, SCI-Arc opened its downtown LA campus to children, families, students of all ages, and members of the Arts District neighborhood community for Design x Diversity Day, a block party "to inspire a new generation to dream of designing the future." Organized in partnership with Architecture for Communities Los Angeles (ACLA), the nonprofit arm of AIA Los Angeles, the event was free and open to the public, offering food, activities, mentoring, music performances, speakers, and more to all visitors.

DxD Day Block Party: Norma Merrick Sklarek was named in honor of the boundary-breaking Los Angeles architect, who was not only the first African-American woman to attain licensure in New York and California, but also a prolific practitioner who designed countless iconic buildings in Southern California across her decades-long career. After a successful inaugural event in 2022 celebrating the renowned architect Paul Revere Williams, DxD Day continued an annual tradition of bringing together hundreds of students, parents, educators, volunteers, and professionals for a day of fun, learning, and exposure to the profession of design.

With over 700 attendees from all over the Los Angeles area, including 250 students, and featuring 84 activity booth partners, the impact of year's DxD block party was exponentially expanded through its sophomore installment.

"Having attended the first DxD Day, I knew the opportunity to host was not an offer we could pass up this year—last year's event was an amazing gathering of community seeking to invest in the youth and future of the built environment in Los Angeles," commented SCI-Arc Community Engagement Coordinator Jonathan Chan. "SCI-Arc was well suited to take on the next iteration of the event, as [our] unique culture of experimentation and exchange are what draw so many people to the institution."

He concluded: "It felt only right that we welcome our neighbors and partners to immerse themselves in what we feel makes our space so special."

Speaking to the value of such an event for youths in the community, Co-Chair of the DxD Committee Alise Robles, shared, "Too many students don't see themselves in architecture or similar career paths because there aren't enough people from their background or their community they can look to." As an example, she says that she and her Co-Chair, Pema Wangzome, have been fortunate in finding great female mentors, "but it's not always easy."

"And it wouldn't be a block party without free food and music!" says Wangzome. "I hope DxD Day will allow youths to find representation in a field they may not have considered previously."

In addition to the block party providing opportunities for connections, the DxD Day committee also hosted an annual graphic design and writing competition—this year inspired by Sklarek, the event's legacy figure—awarding over $5,000 in prizes to participating students.

When asked what aspects of the event they enjoyed most, one participant mentioned "a good and friendly environment that was welcoming to all," as well as the ability to have meaningful one-on-one conversations with students. Other impactful takeaways that stood out to attendees included how "many good volunteers [there are] in the industry willing to help their communities," demonstrating that "architecture is accessible."

One individual noted that DxD Day is a great way to give back to the design community, noting that "interest in AEC spans a very diverse group, despite what you see in the industry."

The ACLA was formed to support the efforts of Los Angeles schools, institutions, and practitioners to inspire, educate, and engage a wider spectrum of society in the design of our built environment. ACLA's mission is to inspire people to value architecture, empowering everyone to create a better Los Angeles: "One Student, One Building, One Community at a time." The DxD Day Block Party is hosted in partnership with the Los Angeles Chapter of the AIA (American Institute of Architects), as well as many other supporting community organizations. For more information, please visit the event's official website here.