Florencia Pita's Vertical Studio Envisions Elevated Campus for Mojave Non-Profit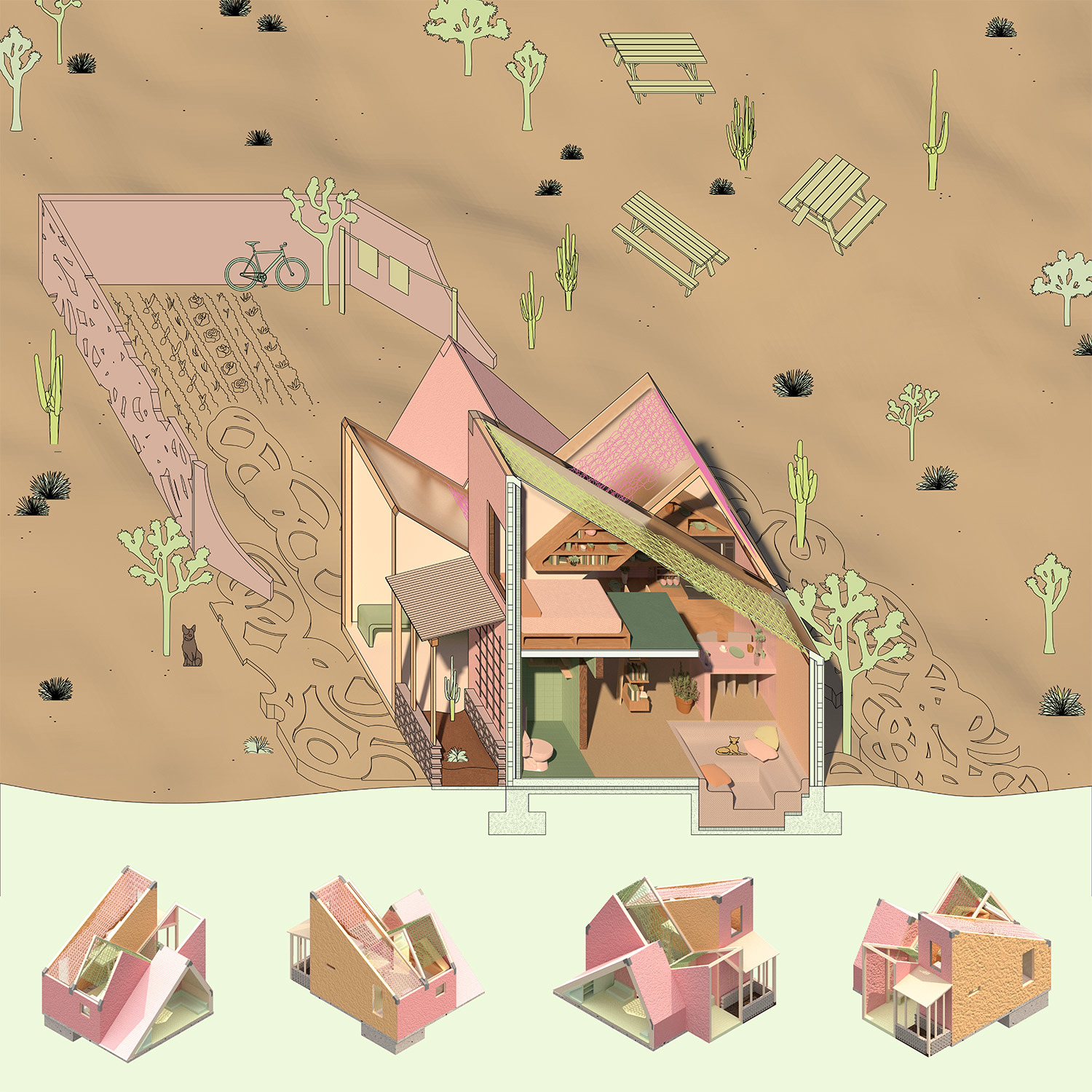 This past semester, students in Florencia Pita's vertical studio, entitled Wild Desert, had the opportunity to design a campus for TINY TOWN, CA, a community-based, non-profit organization based in Llano, California that provides a safe haven for unhoused mothers. Co-founded by executive director Chanelle Amber Scott, TINY TOWN, CA is a desert oasis five miles from Angeles National Forest.

The program provides a one-year retreat of rest and recovery for unhoused women and children, as well as tools to promote restoration, financial stability, and potential land and homeownership for all participating residents by the end of the program. Scott co-founded the organization driven by the experience of herself once being a homeless mother with three young children.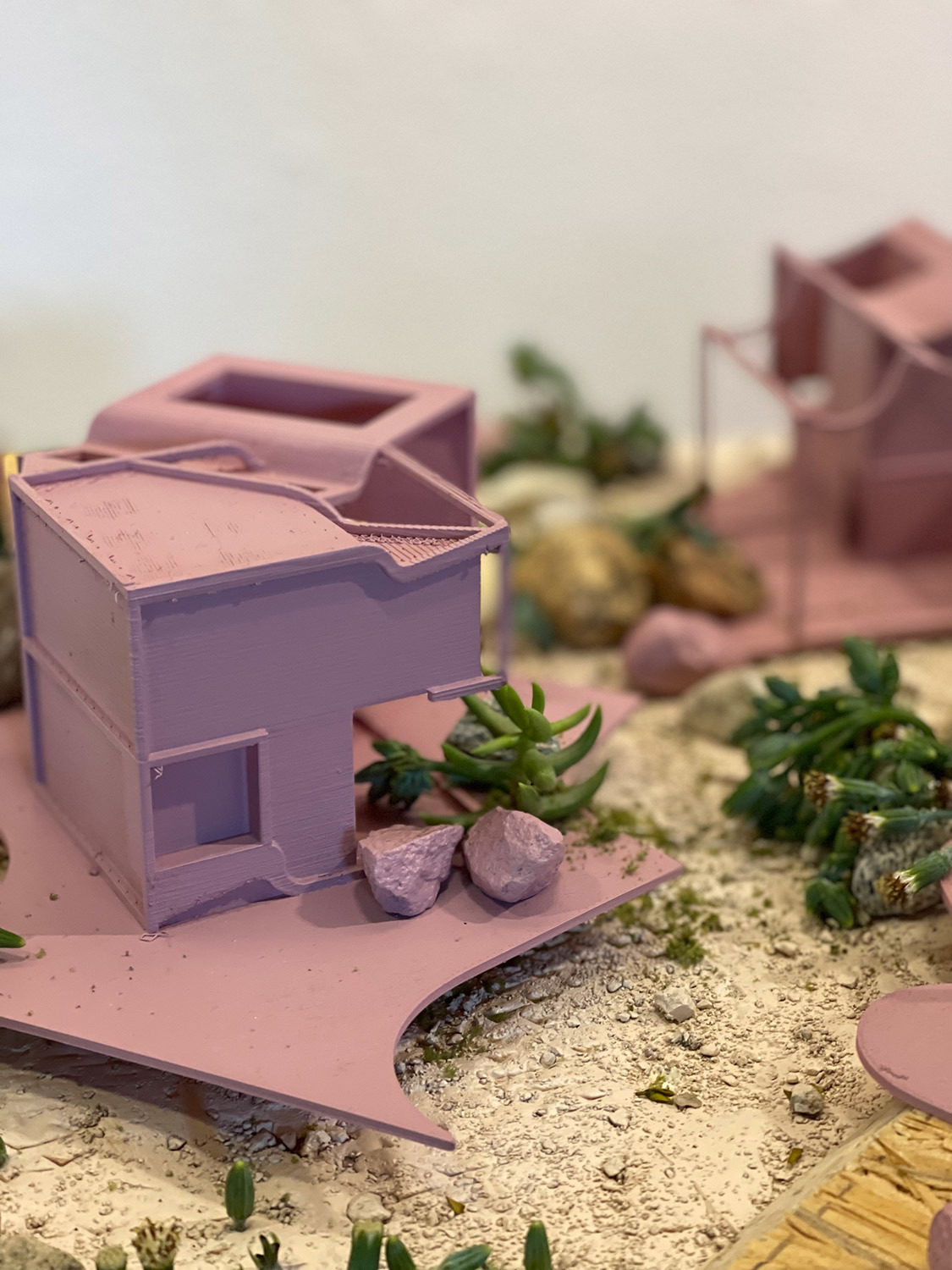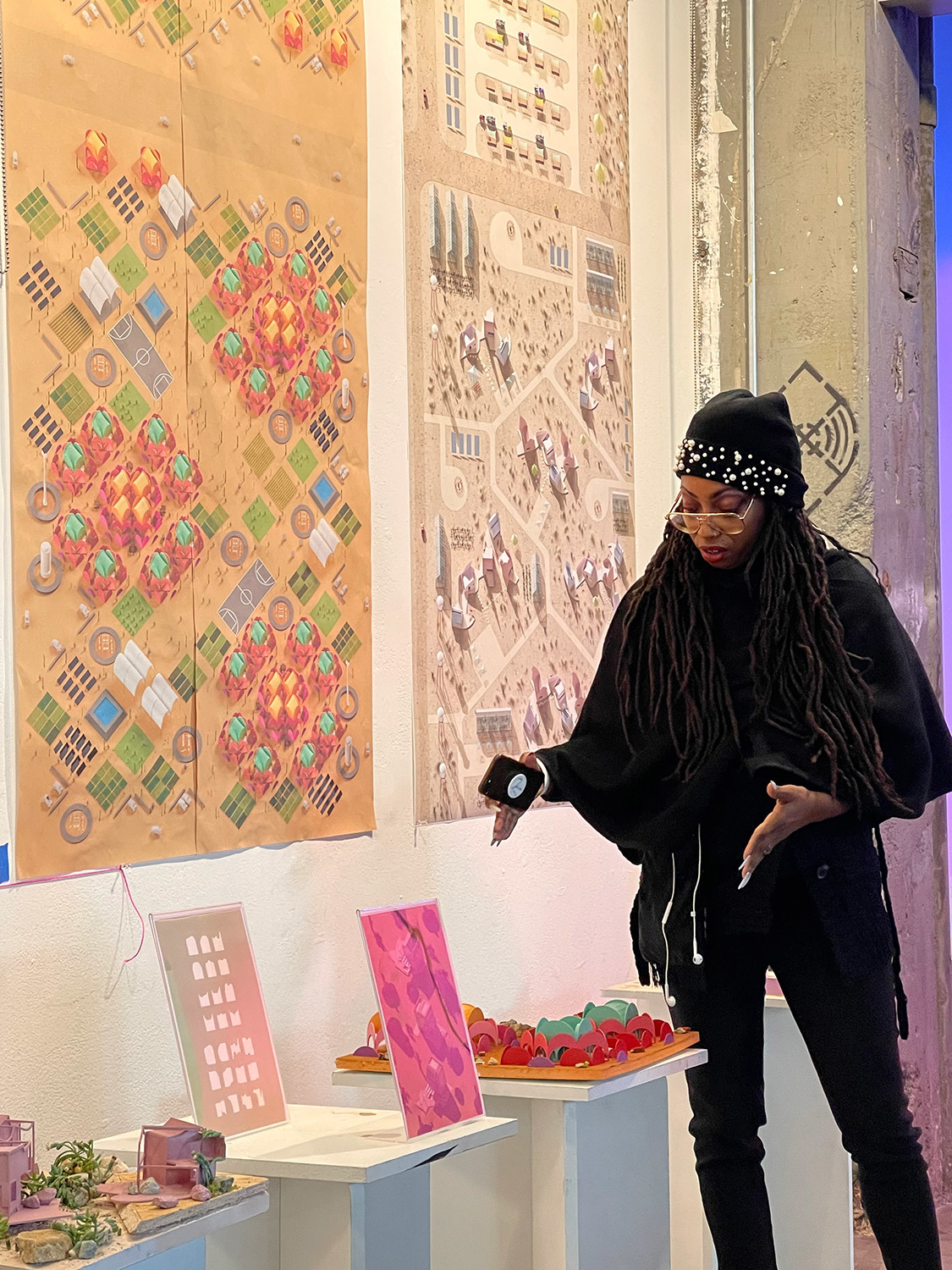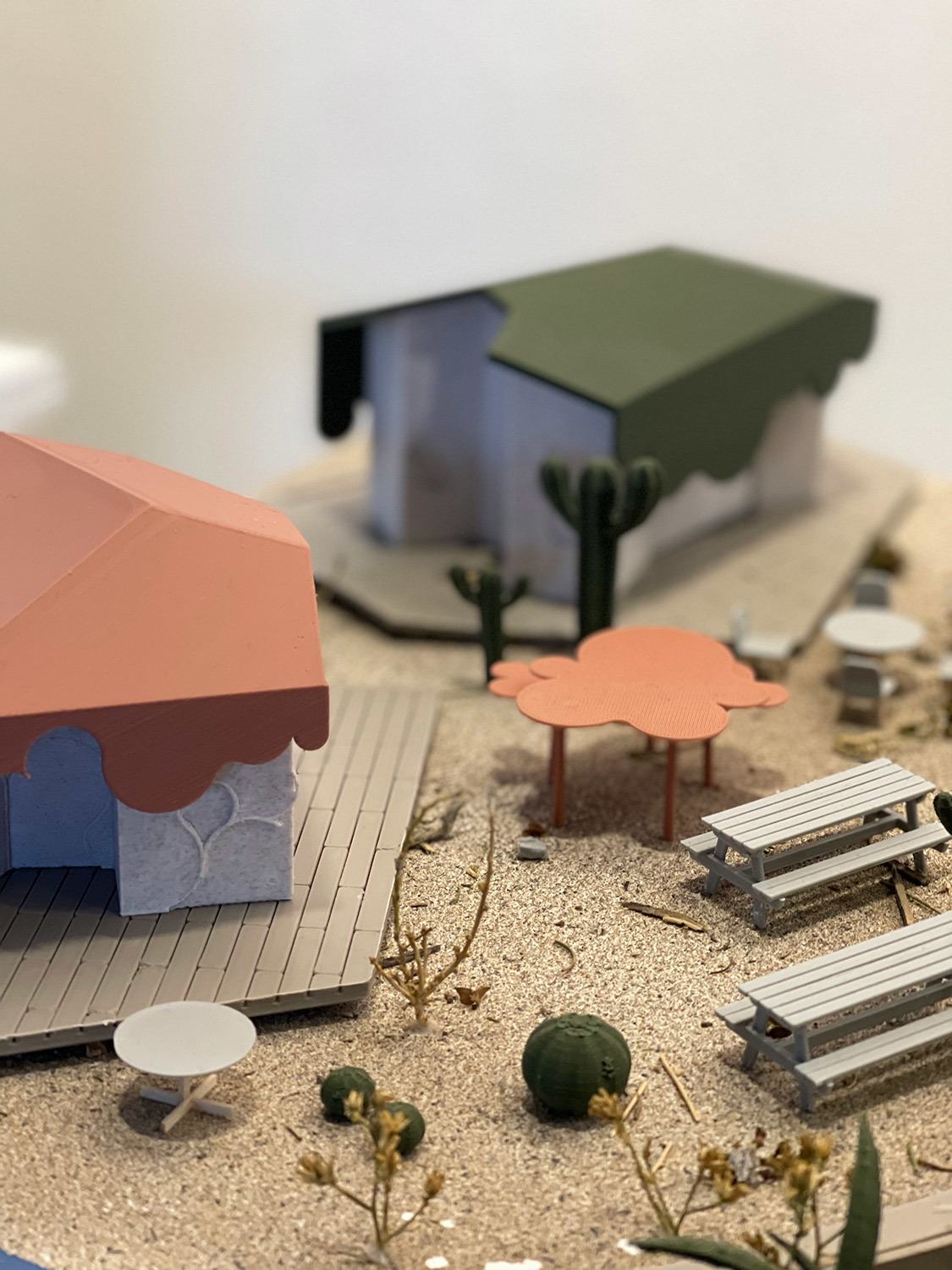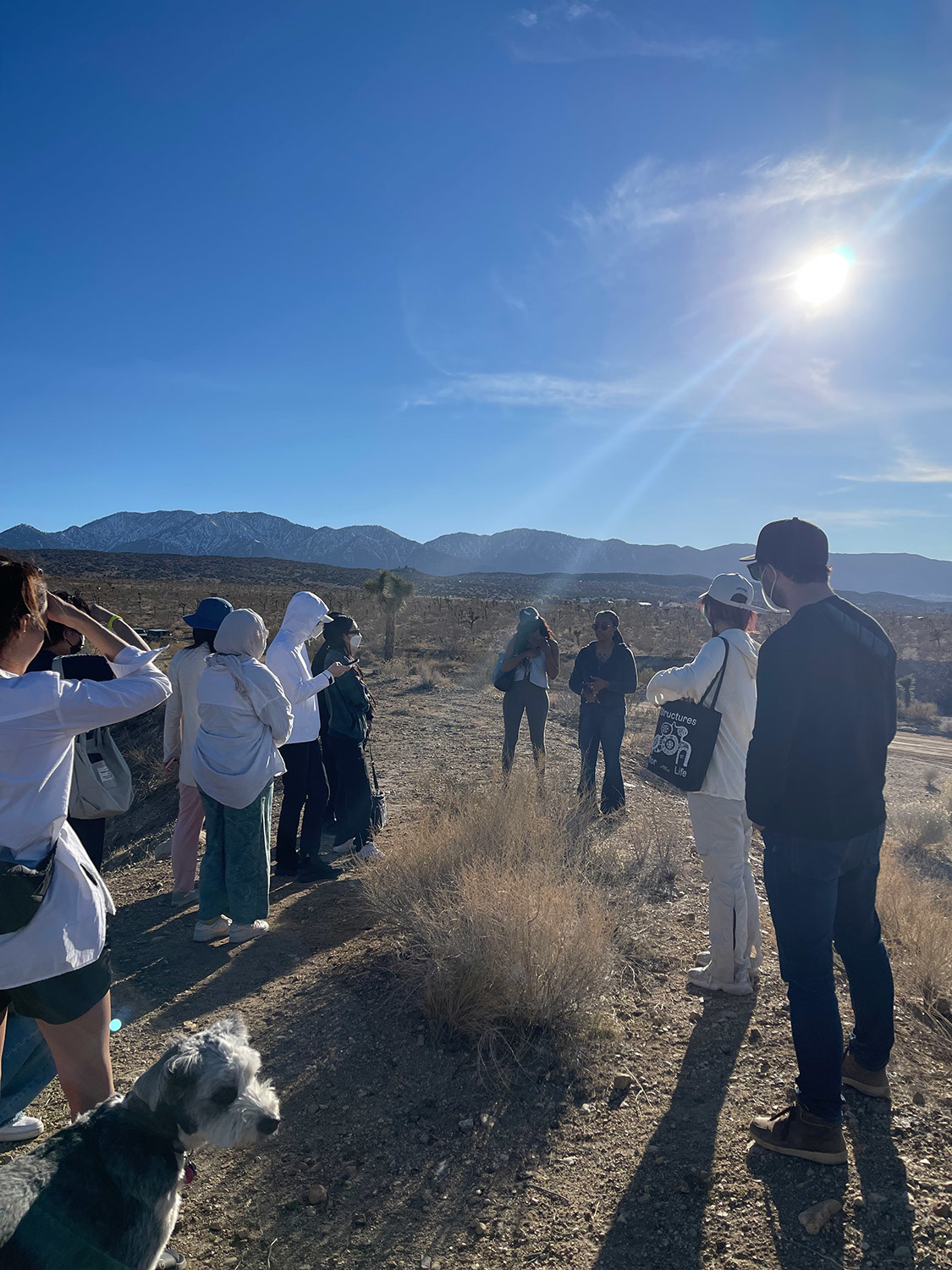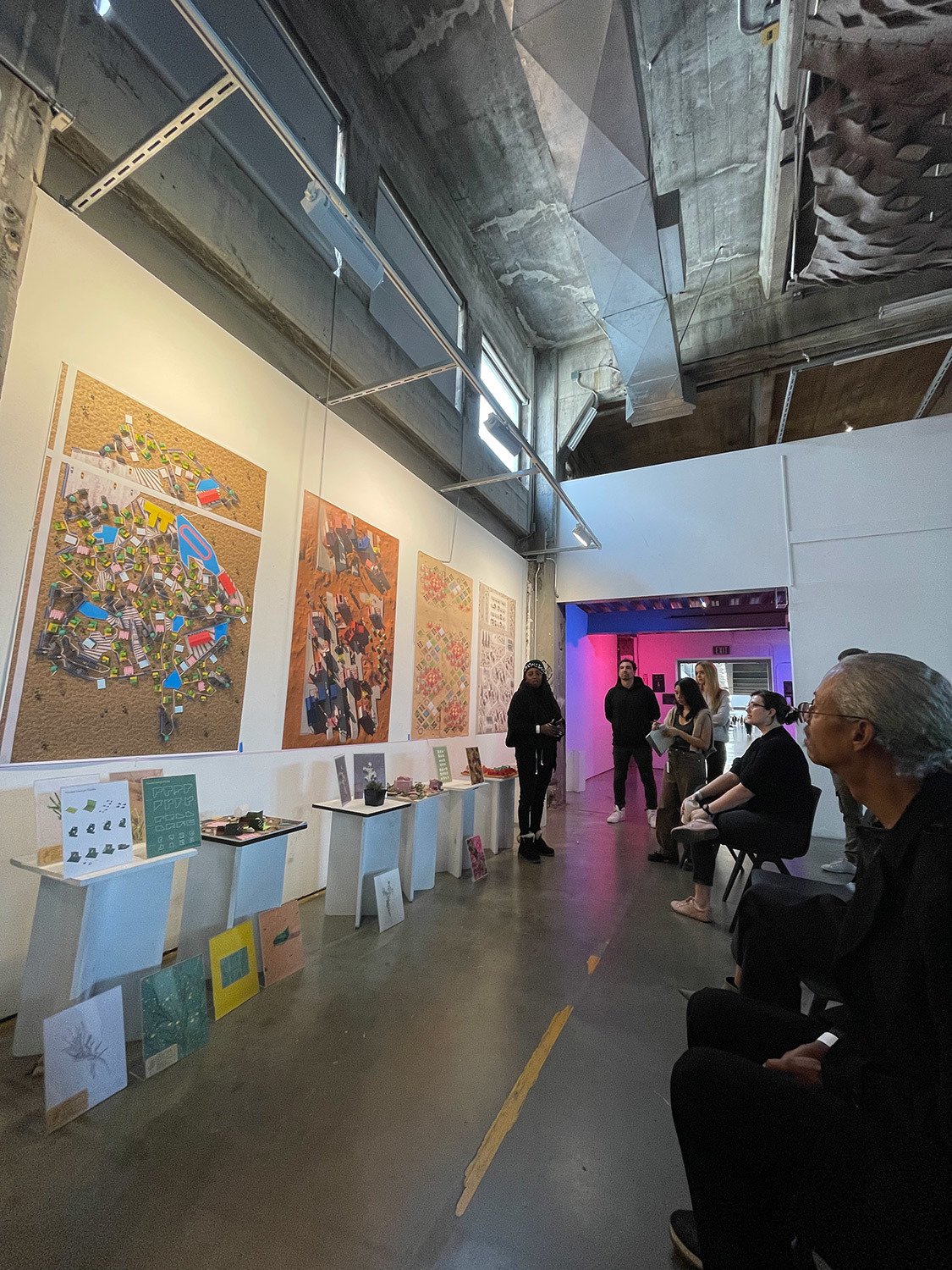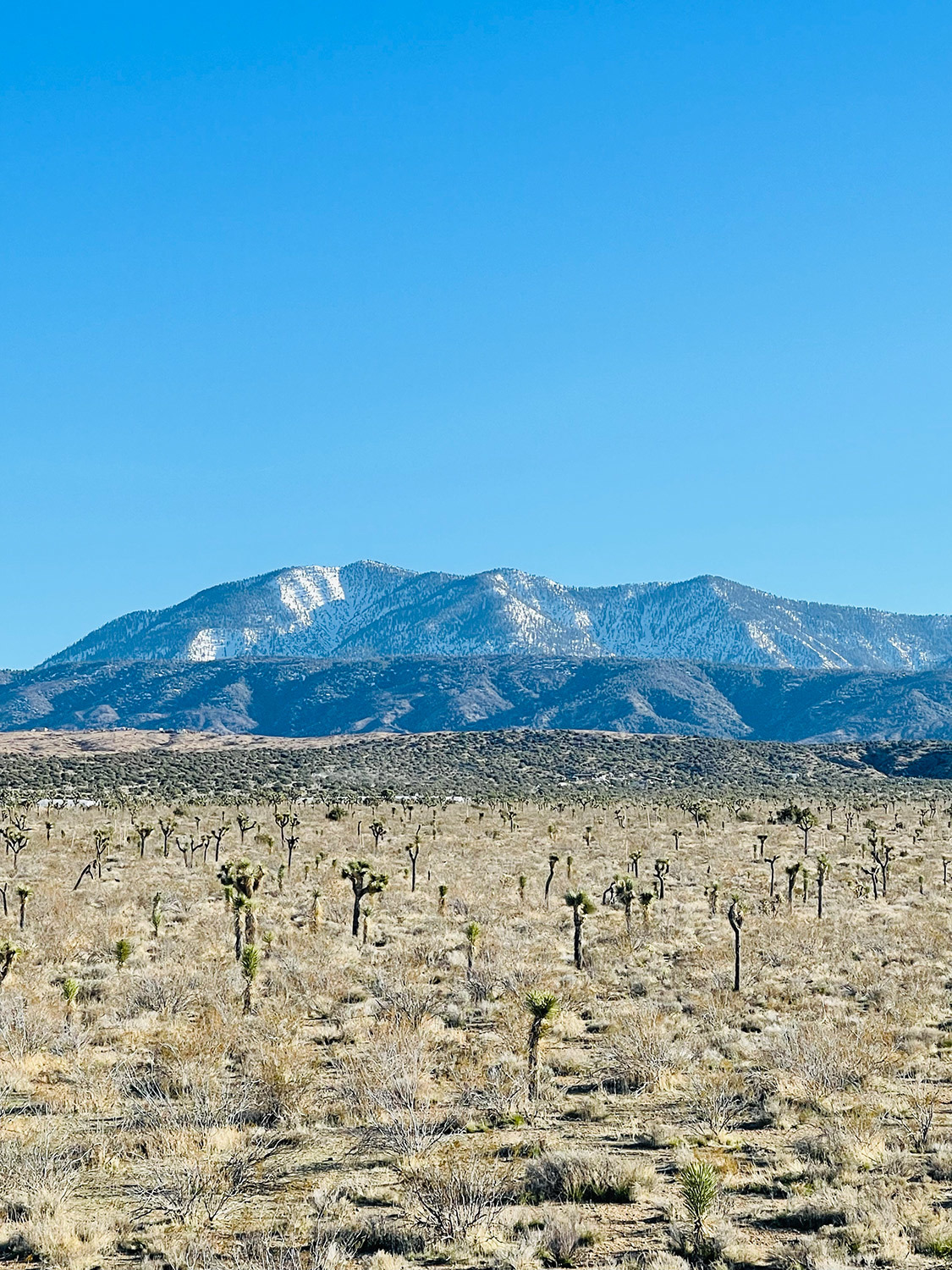 TINY TOWN, CA was first introduced to SCI-Arc in April of 2021, sharing their vision and goals with Pita, who then designed a curriculum throughout two studios and a seminar to realize them. Pita's studio, in partnership with Scott and her organization, designed and presented plans for the 19 acres of land owned by TINY TOWN, CA to envision a sustainable, relaxing, beautiful, and functional site that caters to the guests' needs during their stay.

With the ultimate goal of providing Scott with a package of designs and images that she can use to obtain funding to initiate the building project, the students put together a mini-exhibition of offerings produced throughout the fall semester and presented during final reviews at the end of the semester. "We both agreed that giving the students something purposeful would be beneficial for everyone involved," shares Scott of their collaboration. "We had the pleasure of hosting Florencia Pita and the students at the site on a few occasions, and they have been very in tuned to our mission. The results have been very touching, intuitive, highly skilled, and thoughtful presentations—each rendering offered something fantastic that will be used in the final design of TINY TOWN, CA."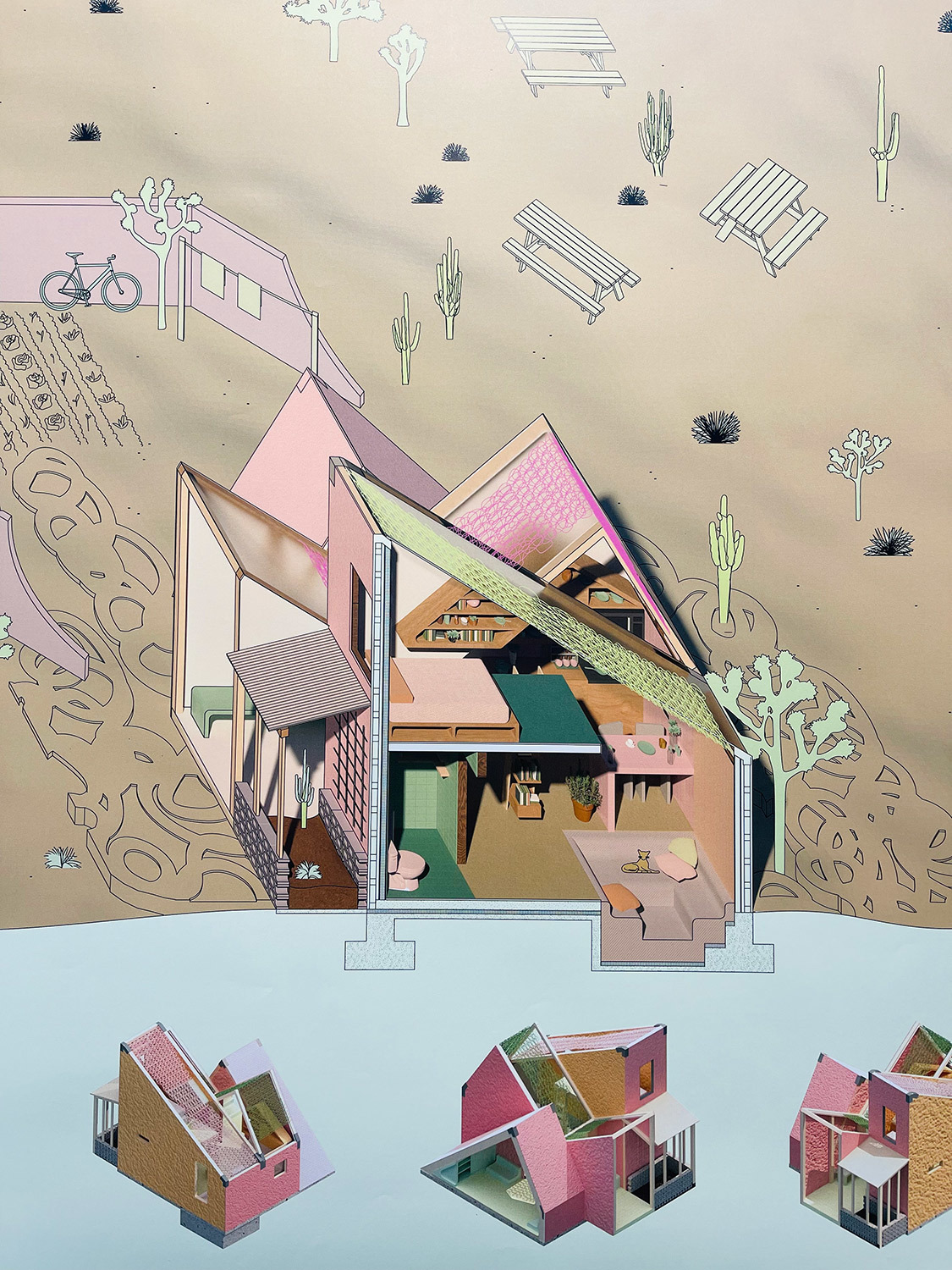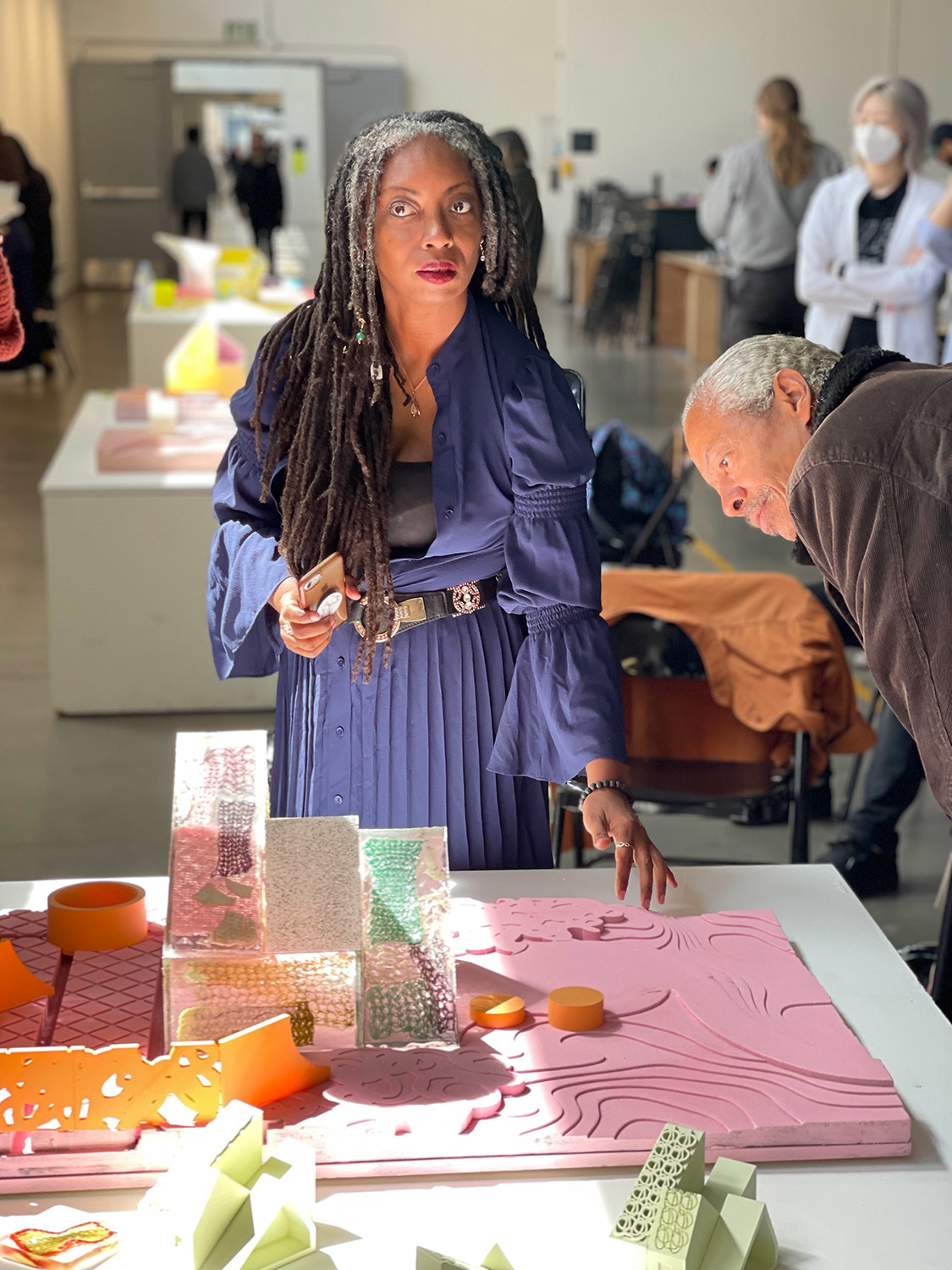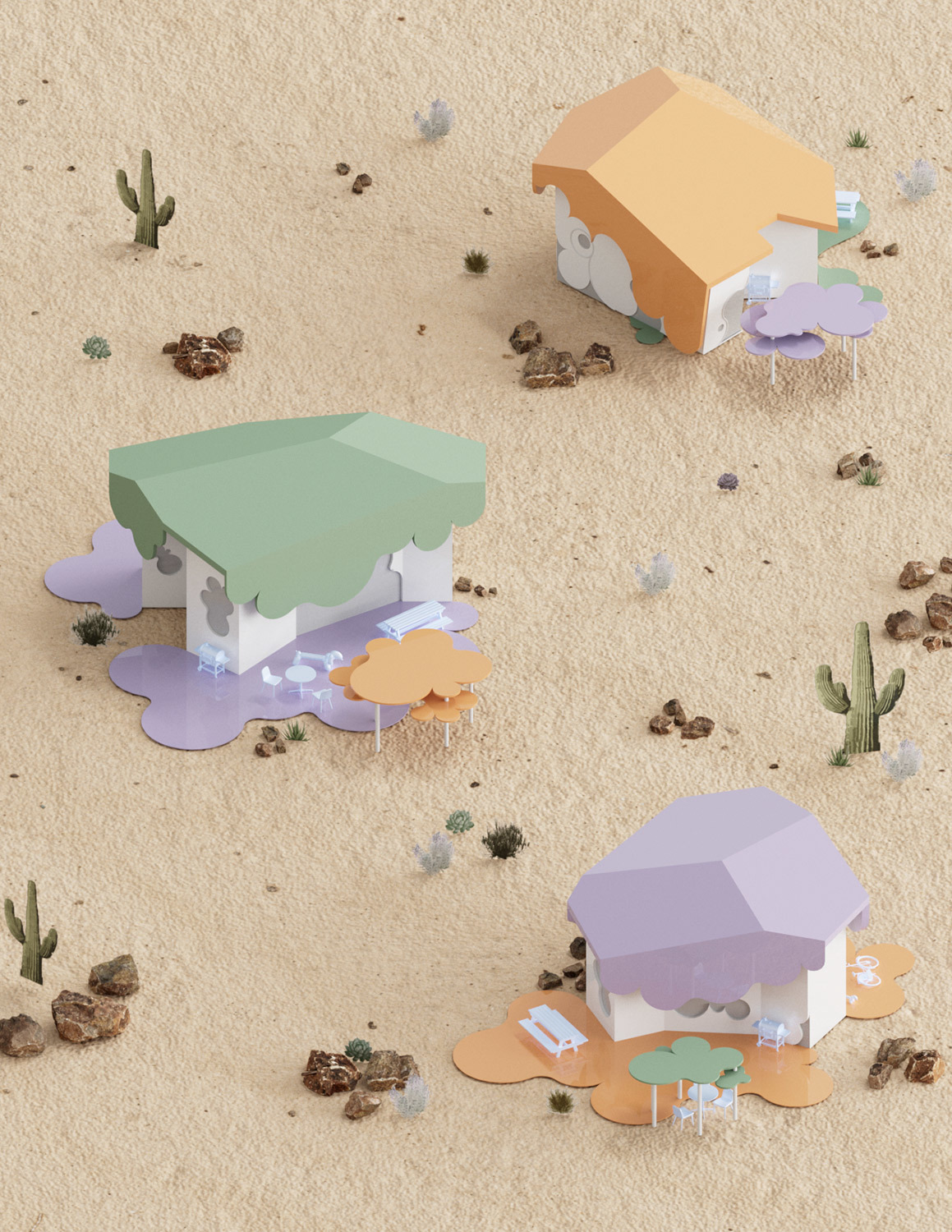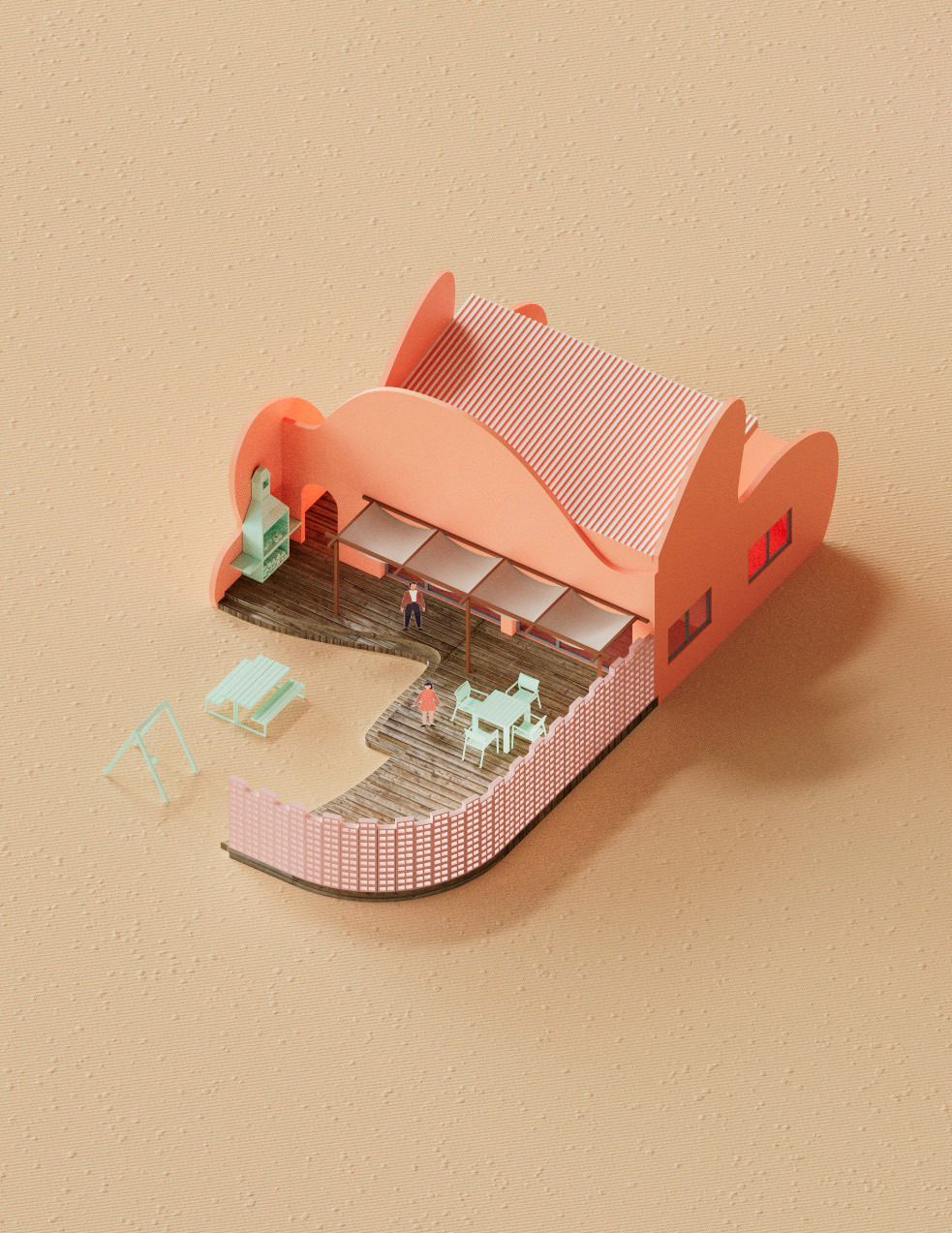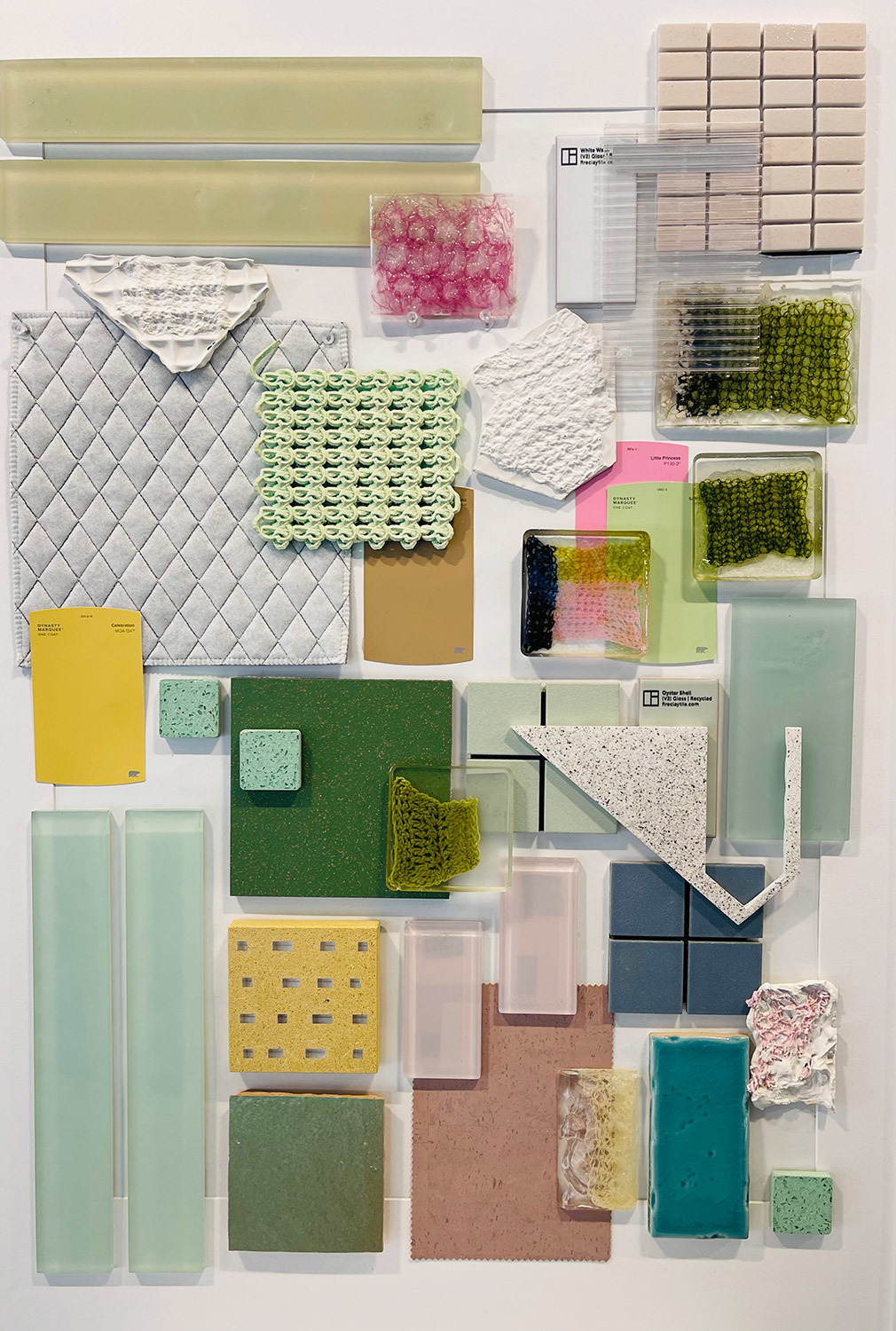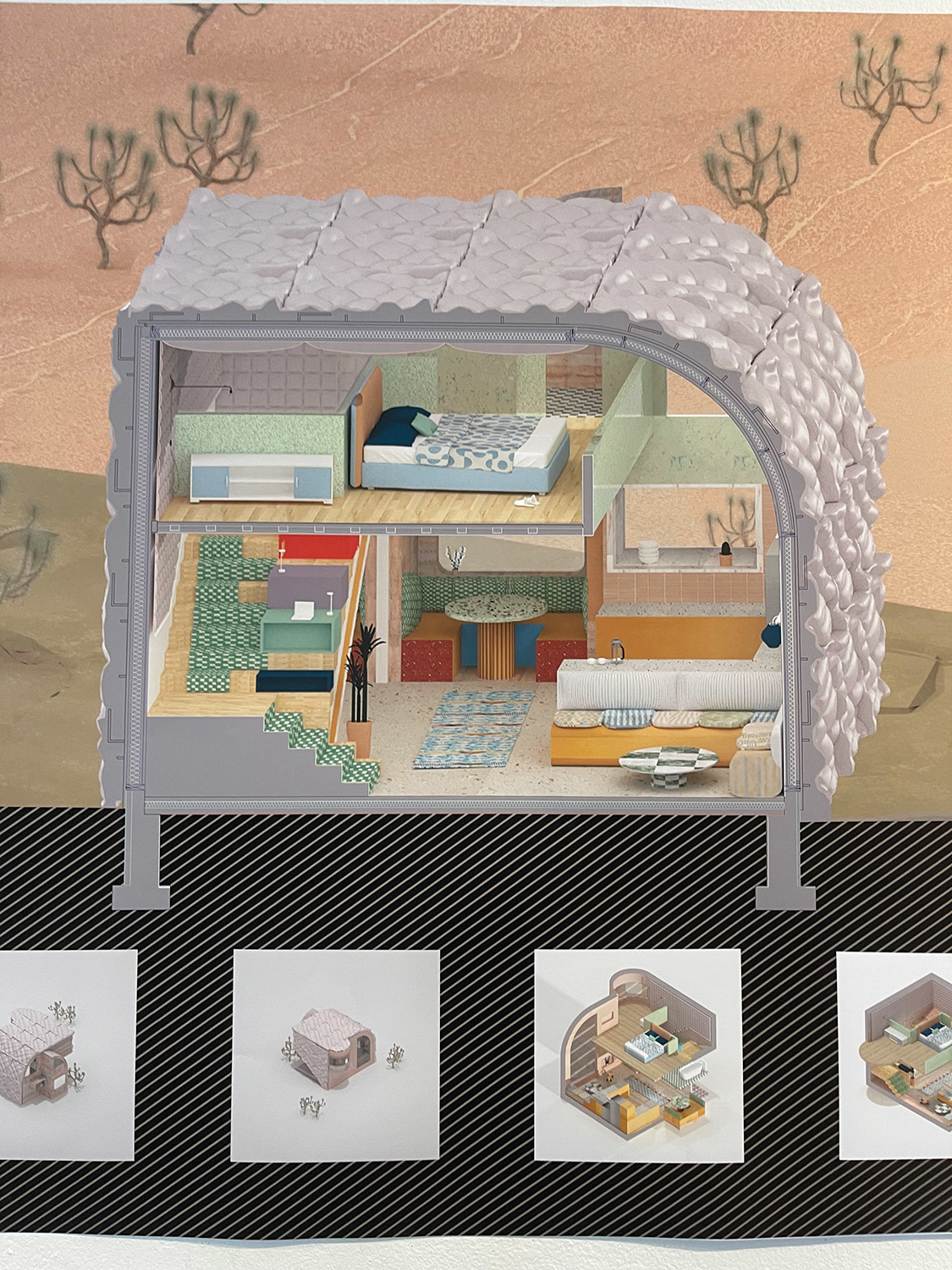 "Chanelle had a vision of a retreat for homeless moms," explains Pita. "For her, this is very personal. Sometimes you're a young mom, you have kids, and you end up in the street, or in a shelter, and it can take a few months to get a job. [Scott] imagines Tiny Town as a place where for one year you have a place to live, rest, and rejuvenate, so you can go back out into the world refreshed and ready to take it on."

"As Executive Director, my mission for TINY TOWN, CA is to house the unhoused in a beautiful and peaceful place where they can gather themselves and heal," continues Scott. "Tiny homes are no longer the wave of the future, but an affordable and efficient way of living. My goal is to make both possible."