M.Arch Alum Kaiho Yu's Firm Awarded Emerging Office of the Year by ArchPosition
SCI-Arc is pleased to share that alum Kaiho Yu (M.Arch 1 '17) and his firm Direct Tomorrow have been selected as an Emerging Office of the Year by ArchPosition, one of the most prevalent architectural media outlets in China. The project for which Yu and Direct Tomorrow were recognized is their submission for the MAXXI Grand Competition, based in Rome, Italy and designed in collaboration with fellow SCI-Arc alum Arsenios Zachariadis (MS Architectural Technologies '17).

Direct Tomorrow, co-founded by Yu, Gaowei Zhou, and Zhiyi Zhang, engages with new technologies in research, design, and engineering. Based in Vienna and Chongqing, the office worked with design partners, universities, and public departments on different scales of innovation. Its mission is to make research and design strategies that can be applied to intelligent architecture and urban planning in the near future.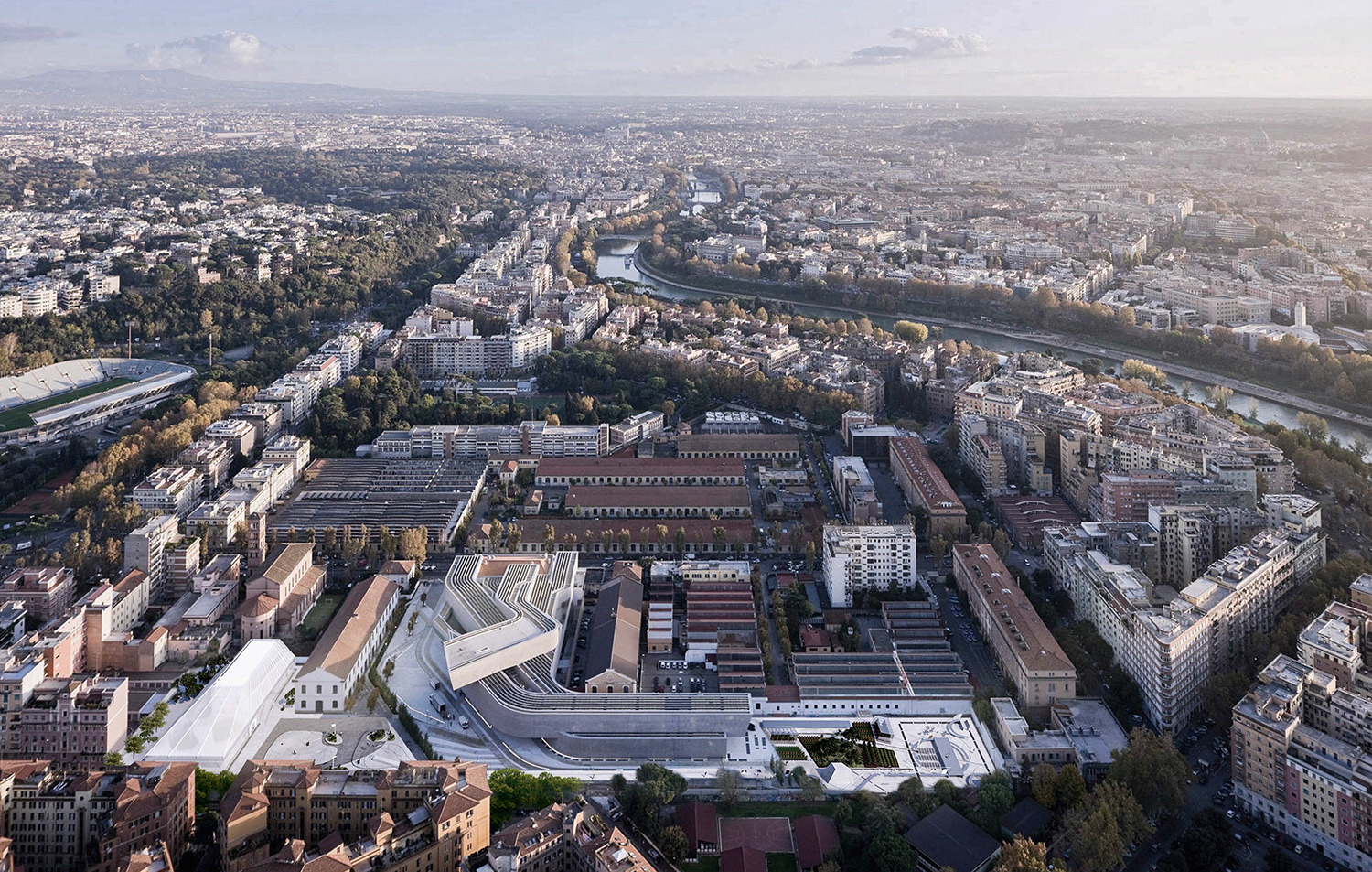 The selected project itself prioritized developing the building environment and urban landscape as one system, introducing a brand-new vision to MAXXI, "on the surrounding of Zaha Hadid's architectural legacy, a mixture of program including innovation lab, art storage, educational space, shaded garden, starts to redefine the boundary of inside and outside."

Reads the official proposal brief:

The design derived conceptually from a desire to use elements of the roman urban scape and juxtapose them in a three-story building, the proposal referring to three main elements: The Roof, the Tower, the Ruin. The Roof is the connector element of all the pieces, casting over the entire project, forming sloped terraces, green roofs, vista points, and finally sloping down to the ground to connect with the landscape. The reference to the dominant presence of the roman roofs throughout the city, but changing the scale of it, provides visual connection and familiarity, while being distinct. The tower is the pivotal point of the project, as the anchor for all uses and also the highest viewpoint, offering uninterrupted view to the city. This relationship is vital to the experience of the proposal, as it hosts most of the public activity at the building.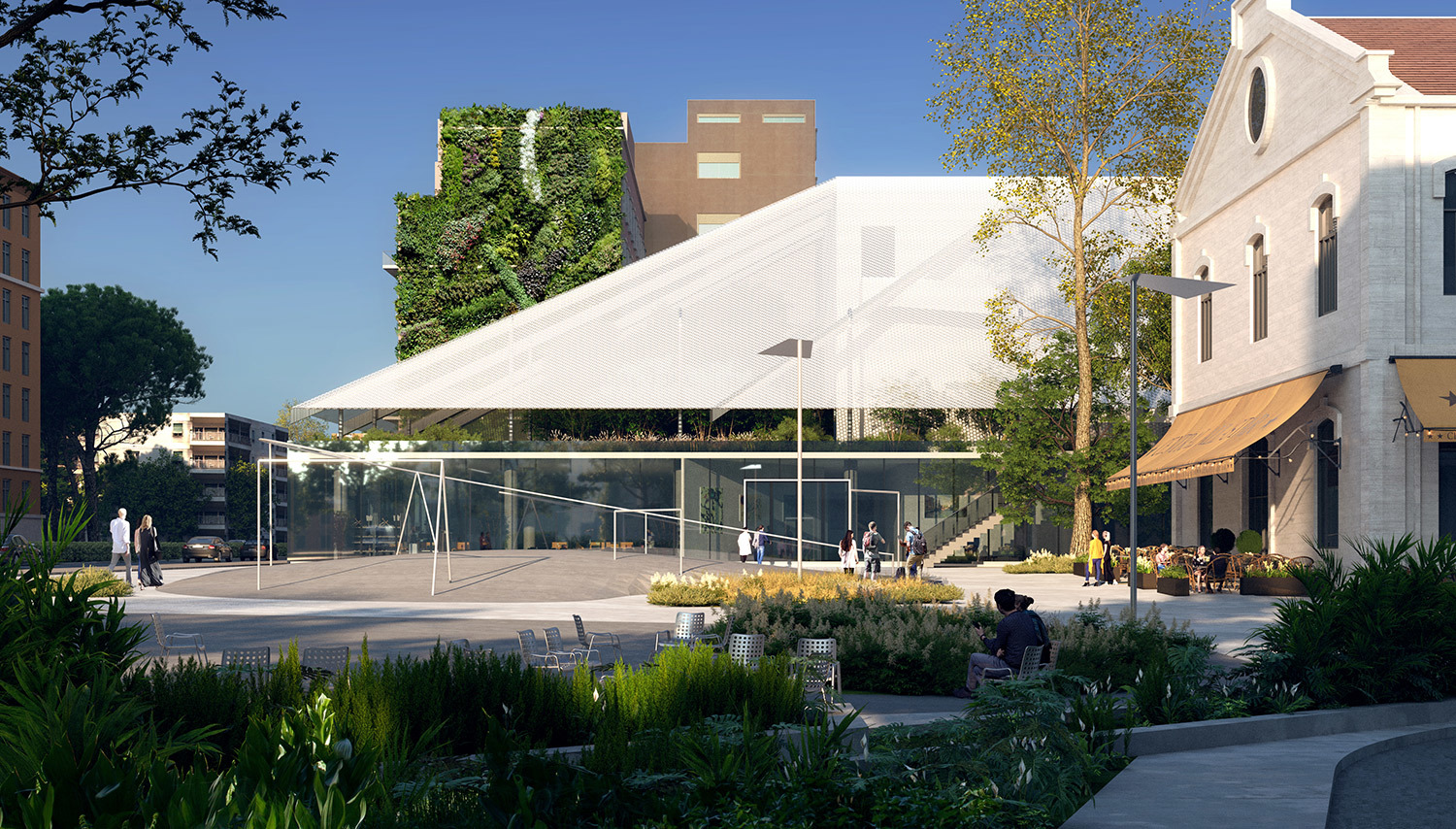 As for Yu, since graduation from SCI-Arc, he has been practicing and teaching, currently as an assistant professor at the University of Applied Arts Vienna and visiting faculty at MIT Media Lab. Previously, he has taught at the Suprastudio at UCLA and at SCI-Arc. His graduate thesis project, in collaboration with Aaron Choi and advised by Peter Testa and Devyn Weiser was awarded the Merit Thesis Prize in 2017.

Yu's research and practice focus on the realm of new media, digital simulation, and robotic technologies. He is on the advisory board of UCL's Perspectives Journal and serves the academic committee of DigitalFUTURES Association. He has worked in collaboration with Testa & Weiser, SCI-Arc Robot House, UCLA cityLAB, artist and filmmaker Amalia Ulman, and Gallerie Falena. Yu's collaborative and independent installation works have been exhibited in venues including Shenzhen/Hong Kong Bi-City Biennale of Urbanism/Architecture, Serbian Academy of Sciences and Arts, Chicago Architecture Biennale, and Studio-X Beijing.

Comments Yu of the honor, "I would like to share this exciting news to the school and hope to inspire the younger generations of SCI-Arc students and beyond."