Pan-Geographic Learning: The International Ambition of SCI-Arc Vico Morcote
Written by Christopher Mosley

The global impact of SCI-Arc as an institution was never more evident than in its physical manifestation outside of the United States. Across a couple of continents, an ocean, a lake, and finally in a distant European village was SCI-Arc: Vico Morcote, a satellite school. The project drew interest from students, faculty, and visitors who may not have ever set foot in California. While SCI-Arc did have offshoots in New York and Mexico, its campus in Switzerland was its most remote—approximately 30 minutes from Lugano, by way of a mountainous road. SCI-Arc was suddenly very far from its beginnings in a chemical manufacturing plant in Los Angeles.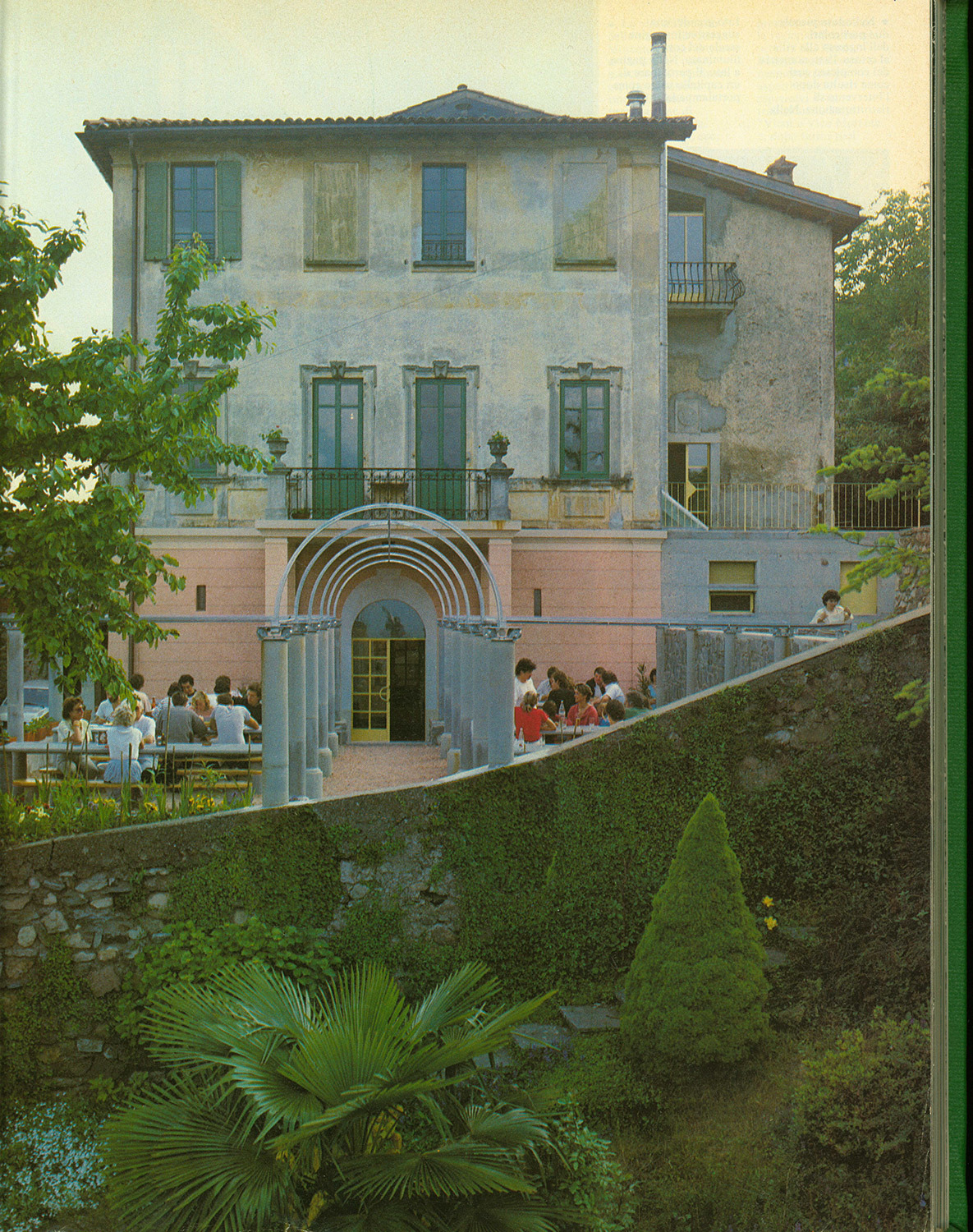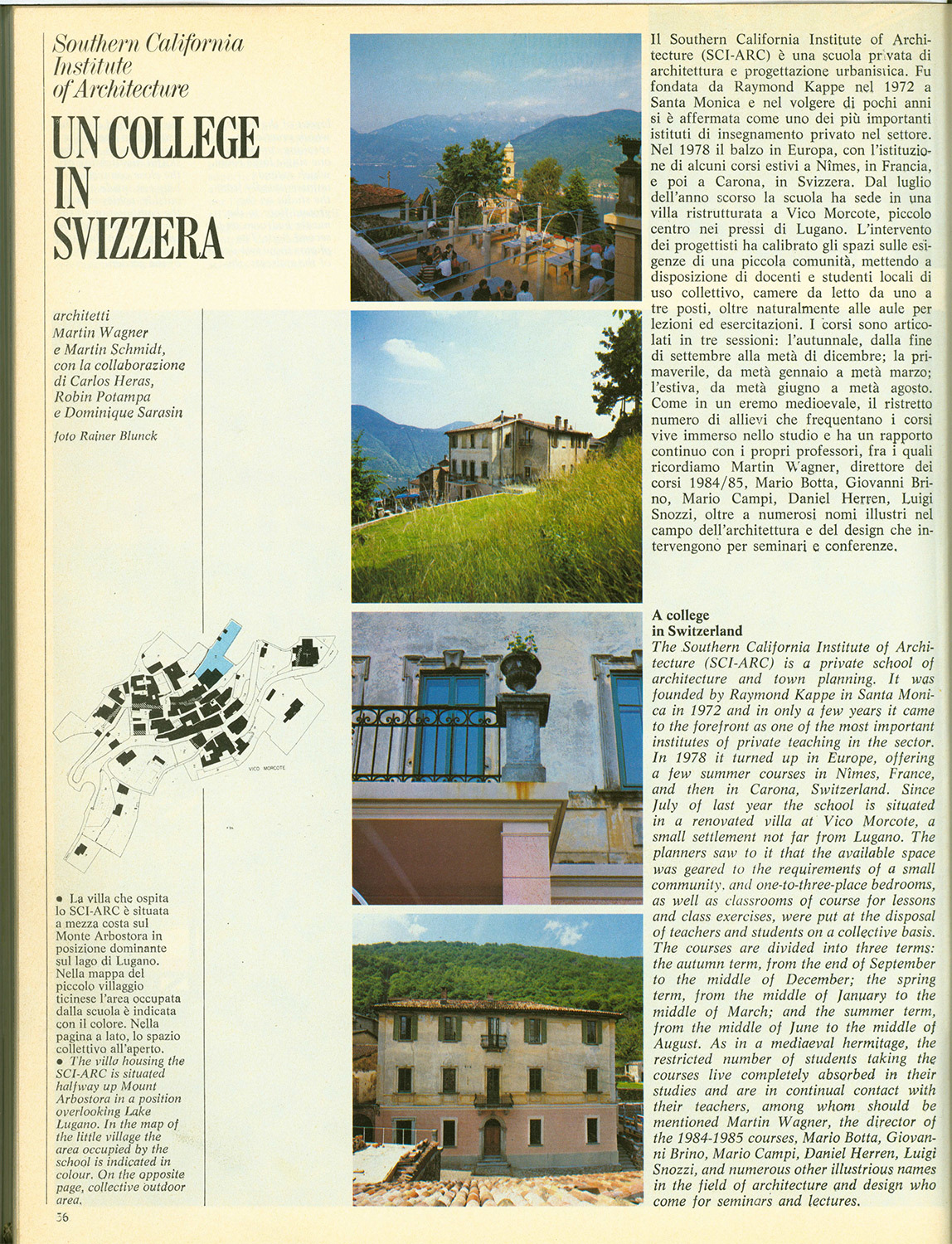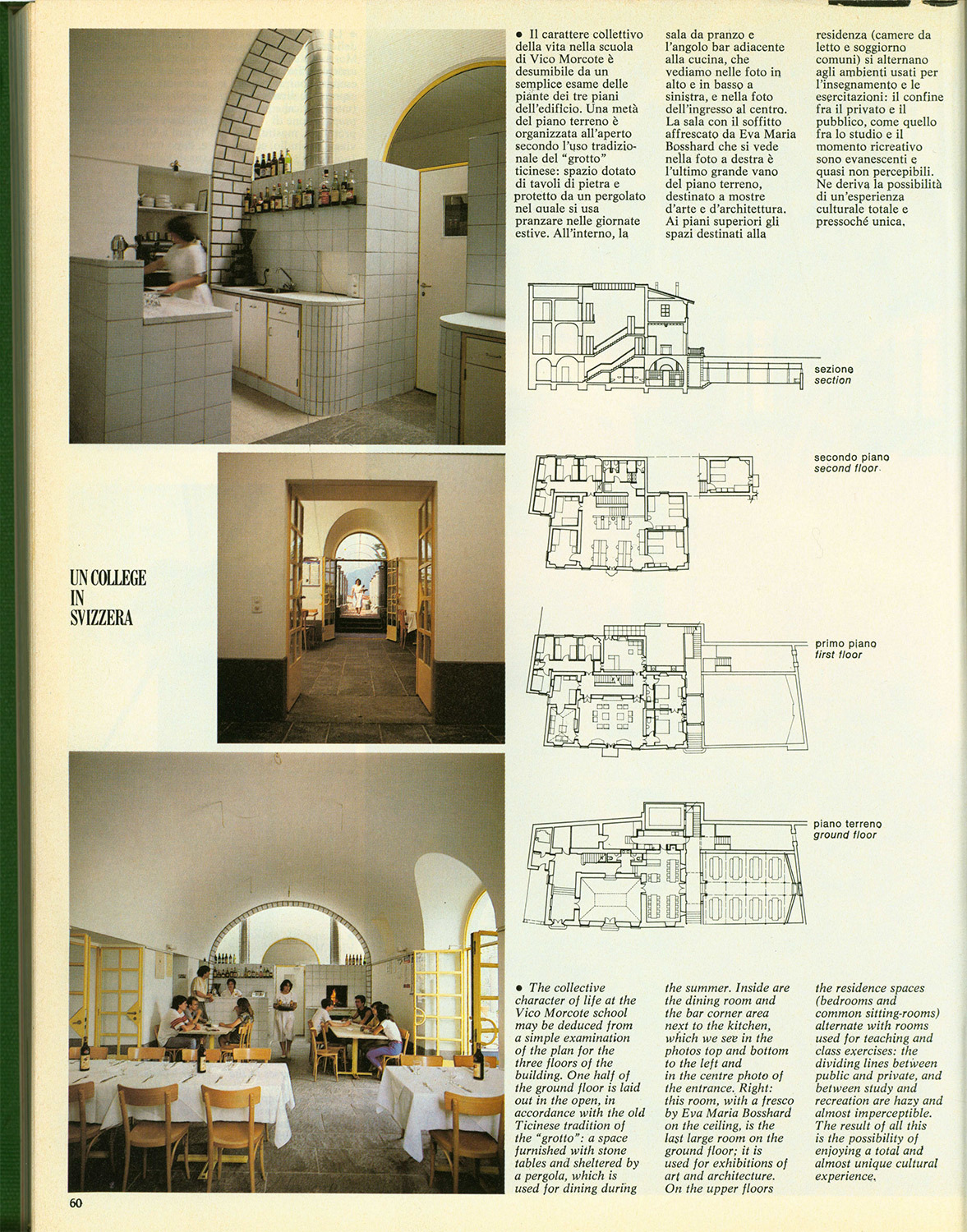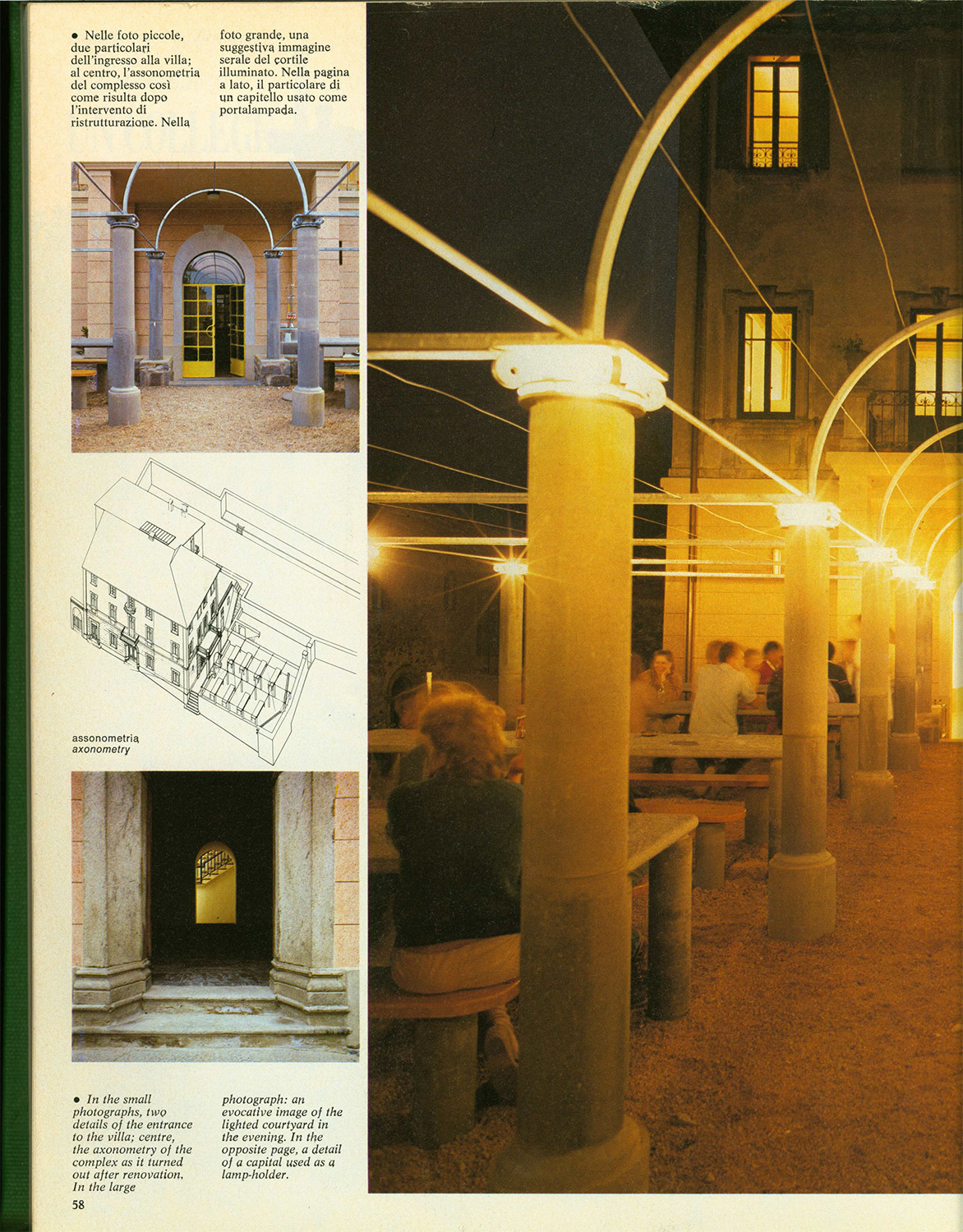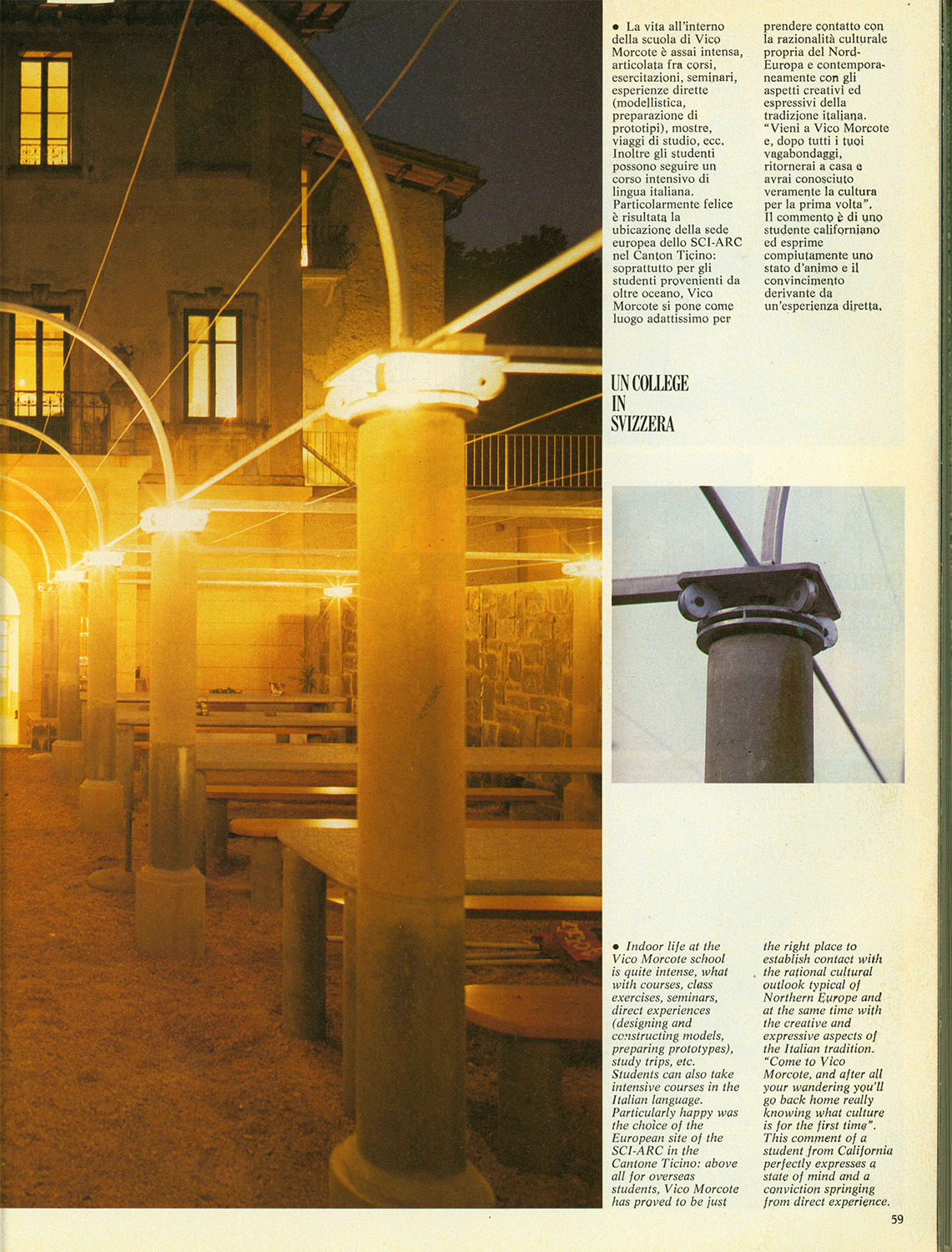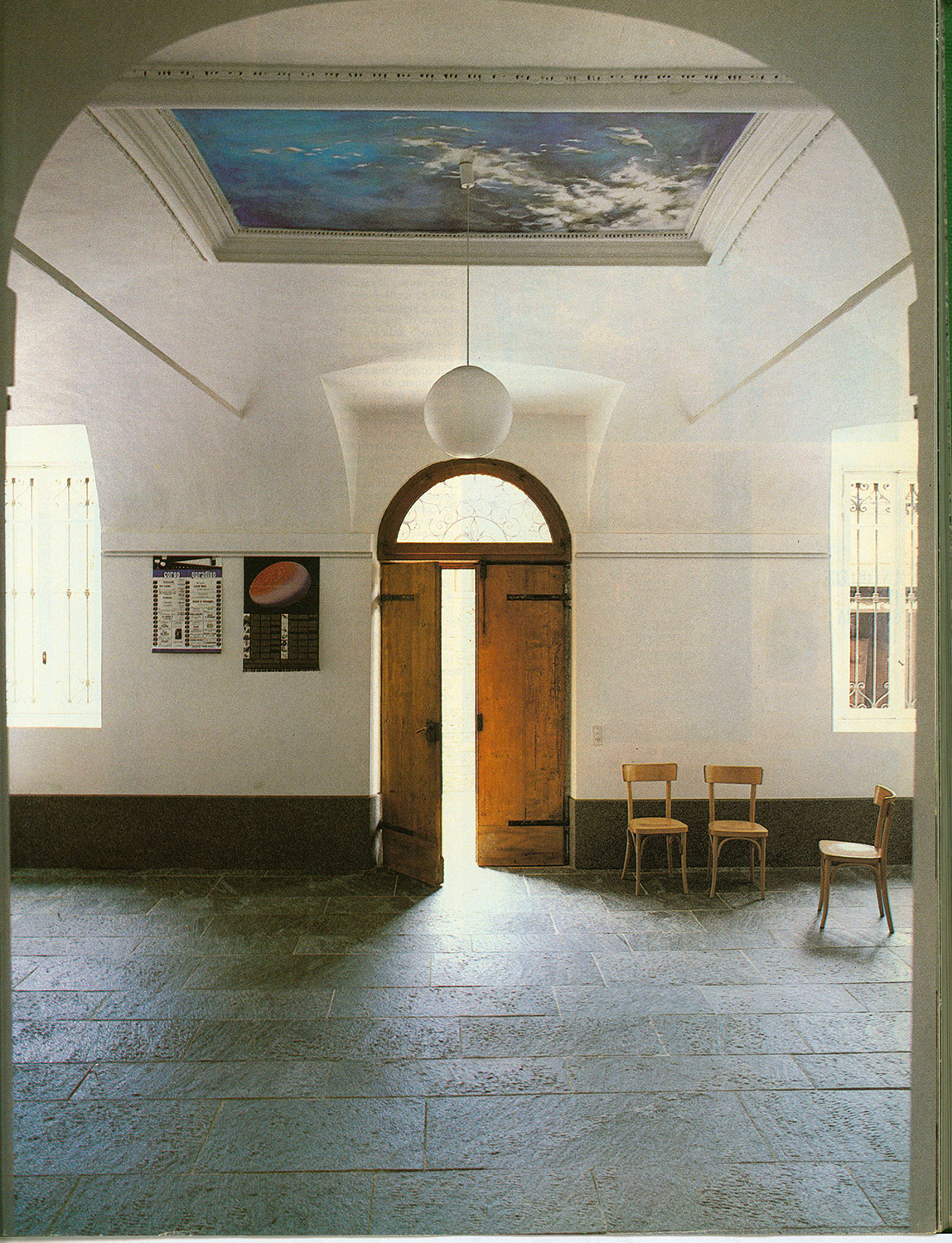 SCI-Arc's venture into being a fully international hub for architecture came relatively early in its development. SCI-Arc founder Ray Kappe led the Vico Morcote project with his wife Shelly after being inspired by a trip to Europe in 1978. Establishing the institution a little over a decade before, the Vico Morcote experiment was indicative of how serious the Kappes were about their vision.

The project originally began in Carona before the permanent villa location was purchased. Carona still remained in hiking distance. Architects from its canton, Ticino, were invited to lecture at SCI-Arc. Vico Morcote is a Swiss village that sits on the border with Italy and overlooks Lake Lugano. The glacial lake is a tourist destination that draws fishing, sightseers, and bathers.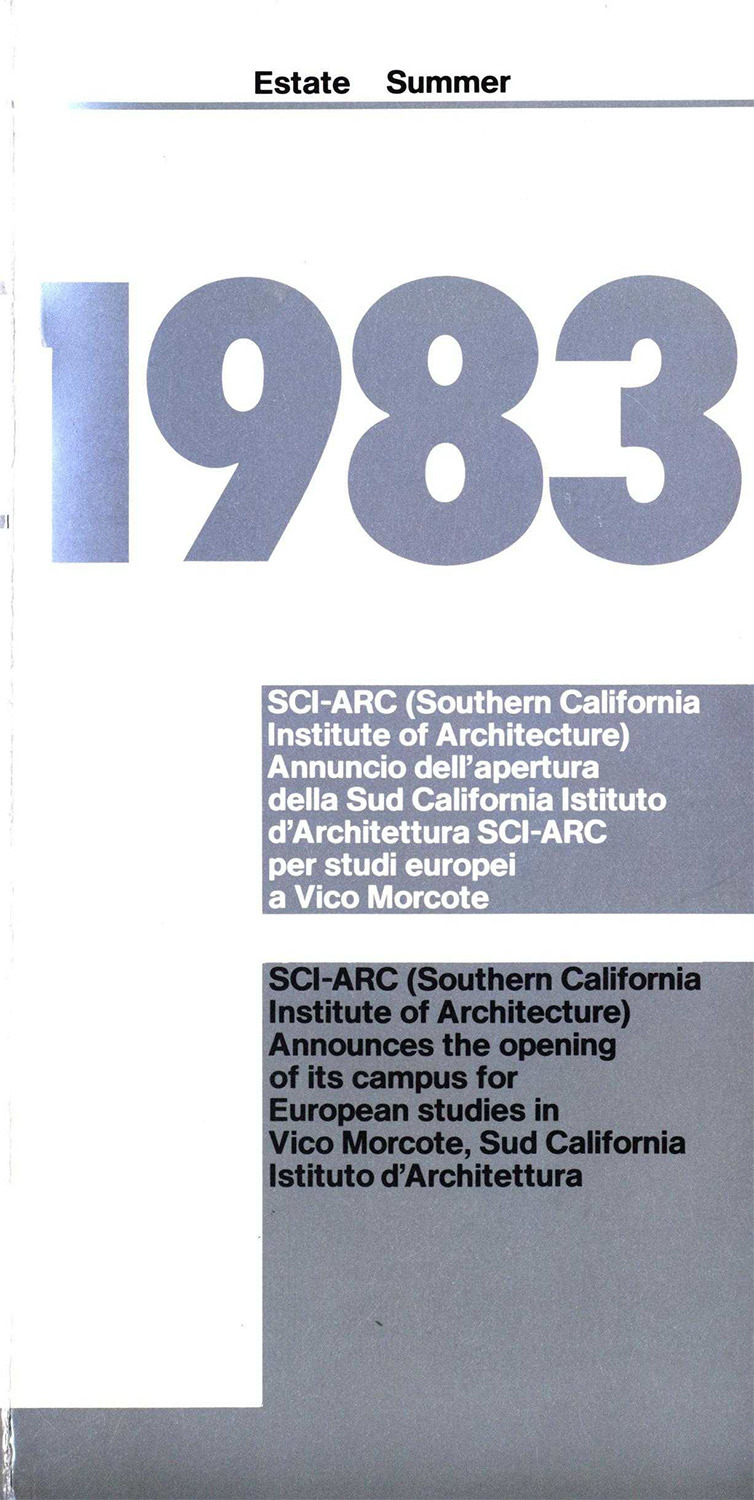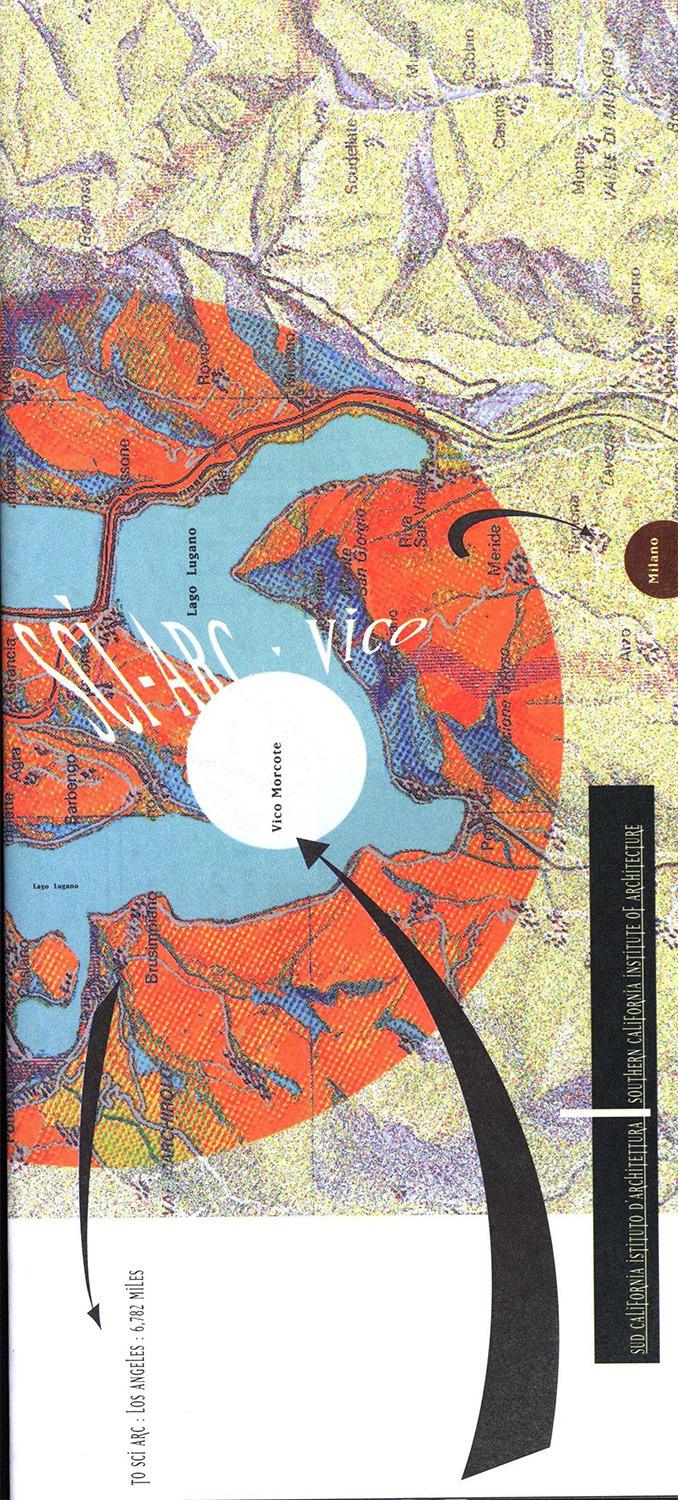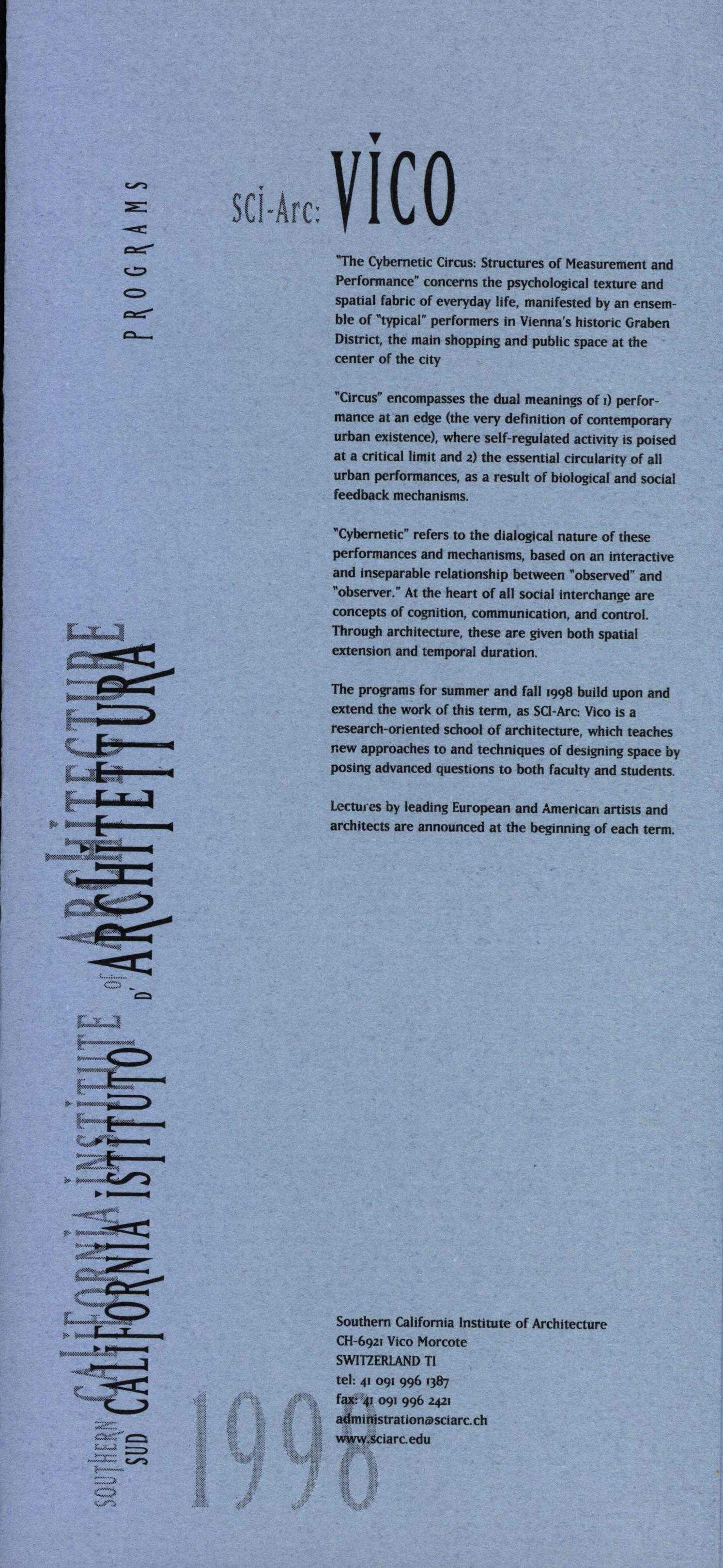 The villa which housed SCI-Arc was previously left abandoned after housing refugees from Poland at the culmination of World War II. It was estimated to have been built before the sixteenth century, originally a convent. The stone building made full use of its space and provided different atmospheres for not only students and faculty but also the public, by way of a cafe. A significant amount of grappa was consumed on the premises—coupled generously with caffeine, the Italian way.

Early internet collaborations between SCI-Arc Los Angeles and SCI-Arc Vico Morcote were charmingly referred to as "pan-geographic urban design" or the "pan-geographic studio." Video tapes were exchanged between the two campuses, in the days before sharing media was akin to breathing.

Opening in June of 1983, the school housed the European studies program whose students stayed in the 30 rooms and paid an astonishingly low price of $15 a night for boarding fees. The program was year-round and offered a centralized place to travel to many other European destinations by train—a definite advantage given the number of relevant architectural sites in the region.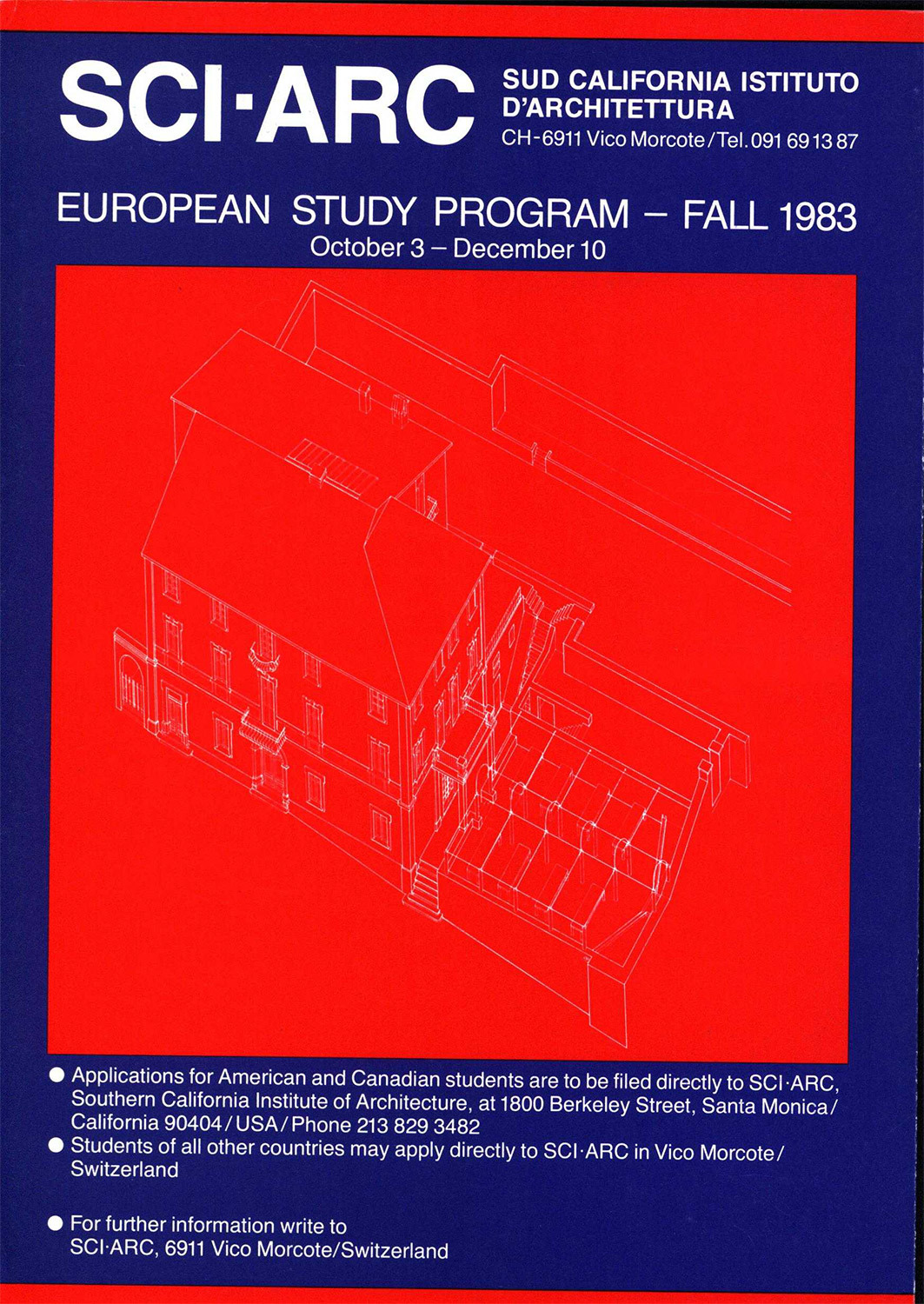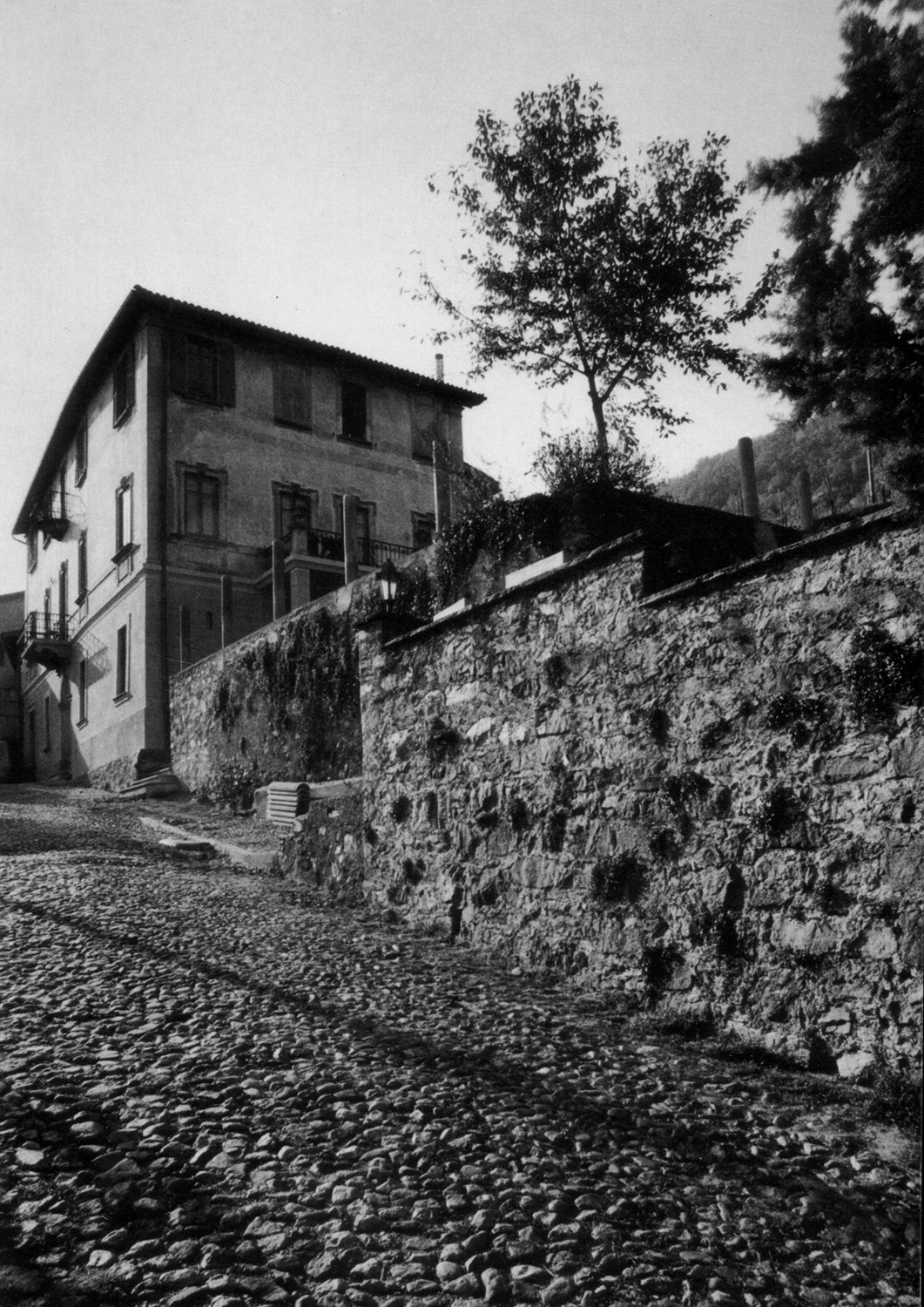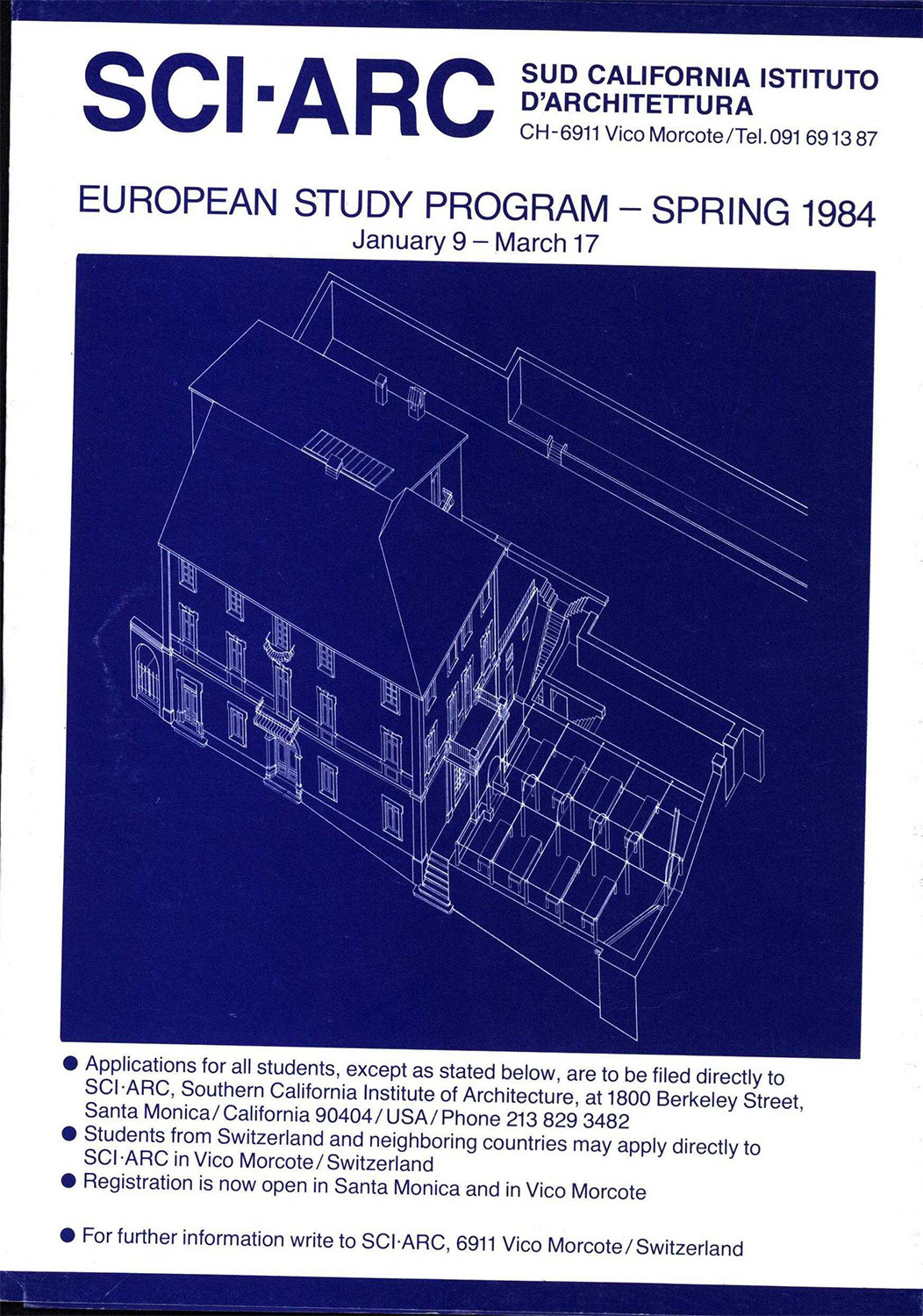 Noted architect Martin Wagner was one of the founding instructors who worked on SCI-Arc Vico Morcote's renovation. Wagner often worked with stone and is highly regarded in his field. A considerable proliferation of his efforts are found all over Ticino to this day.

Much like its stateside counterpart, a mix of unconventional approaches were encouraged to complement the rigidity of the Swiss foundations of the school. Award-winning architects such as Daniel Herren taught at the institution. Herren was a co-director along with the aforementioned Wagner. Other Swiss-born staff included Jörg Grütter, Arnold Amsler, and Paolo Fuchs. Given the proximity to Italy, there was also the Italian sect, led by Mario d'Azzo and Roberto Bianconi. D'azzo had a long and interesting career, working as a guitarist and recording artist in his spare time. SCI-Arc Vico Morcote also invited singularly experimental thinkers such as American-born architect Lebbeus Woods, who filmed a lengthy interview at the campus in 1998.

Unsurprisingly, the didactics and literature provided to SCI-Arc students were as painstakingly executed as the work produced therein. A brochure on Vico Morcote by designer April Greiman ended up in the San Francisco Museum of Modern Art, along with a number of other promotional materials she designed for the institution.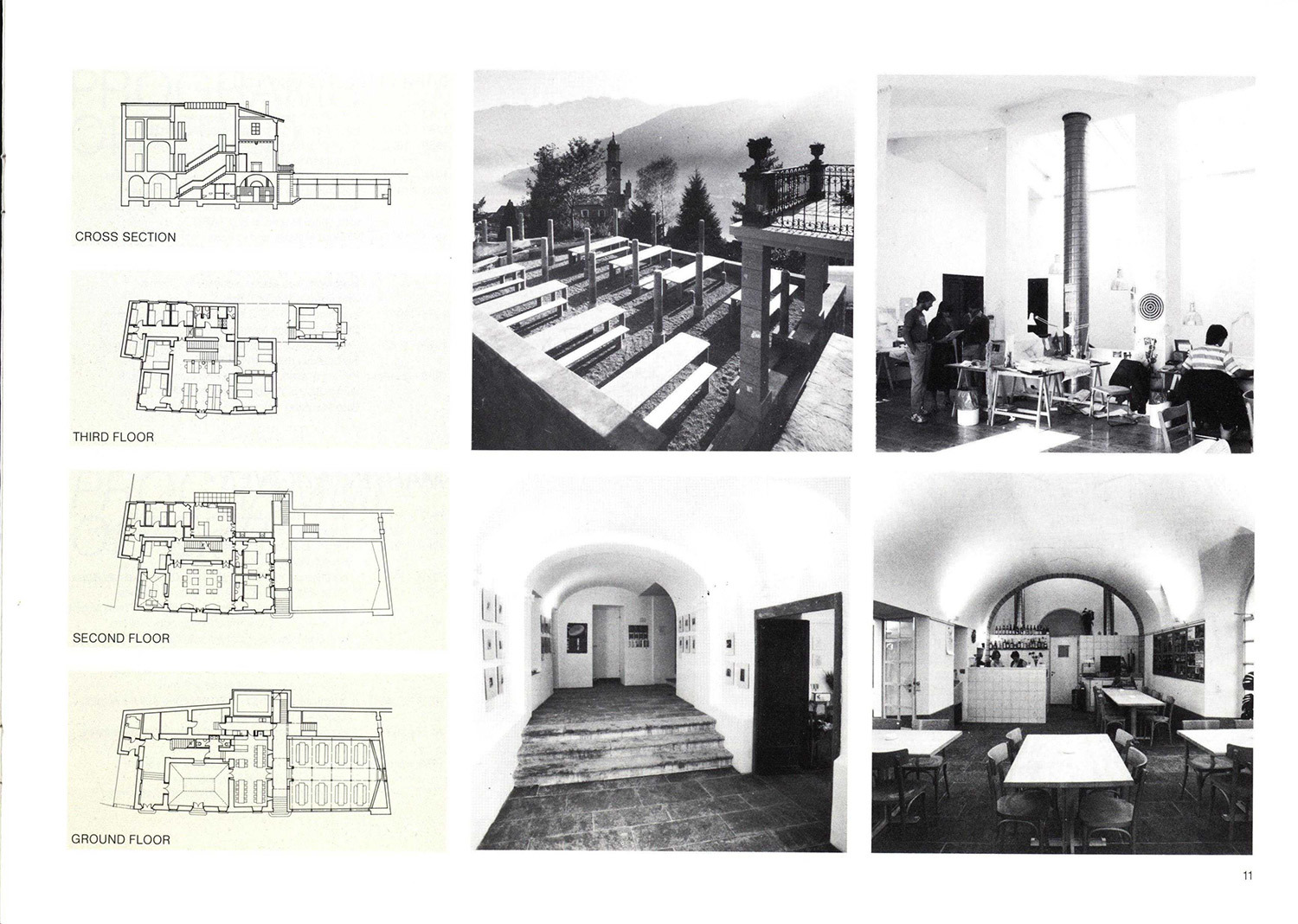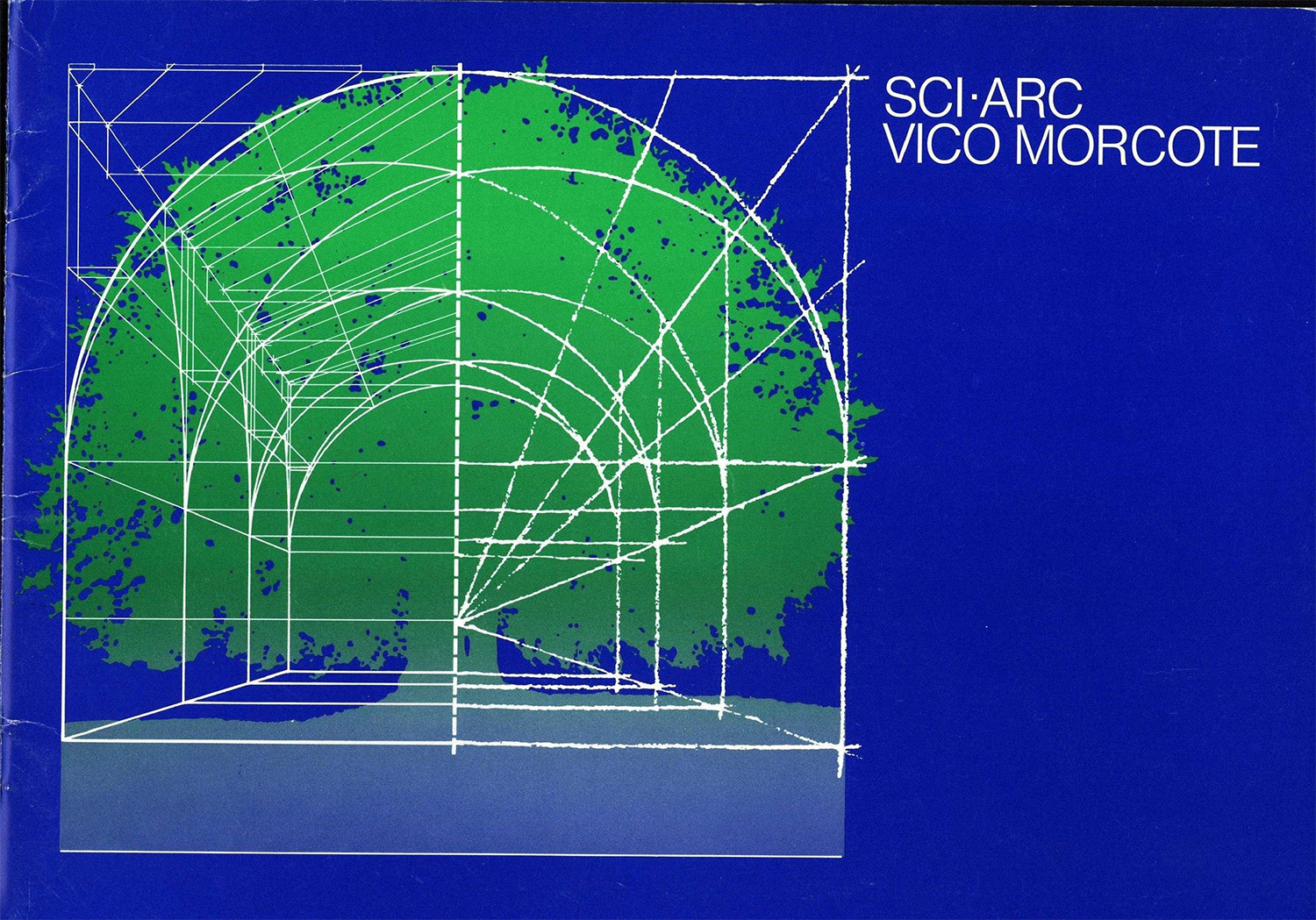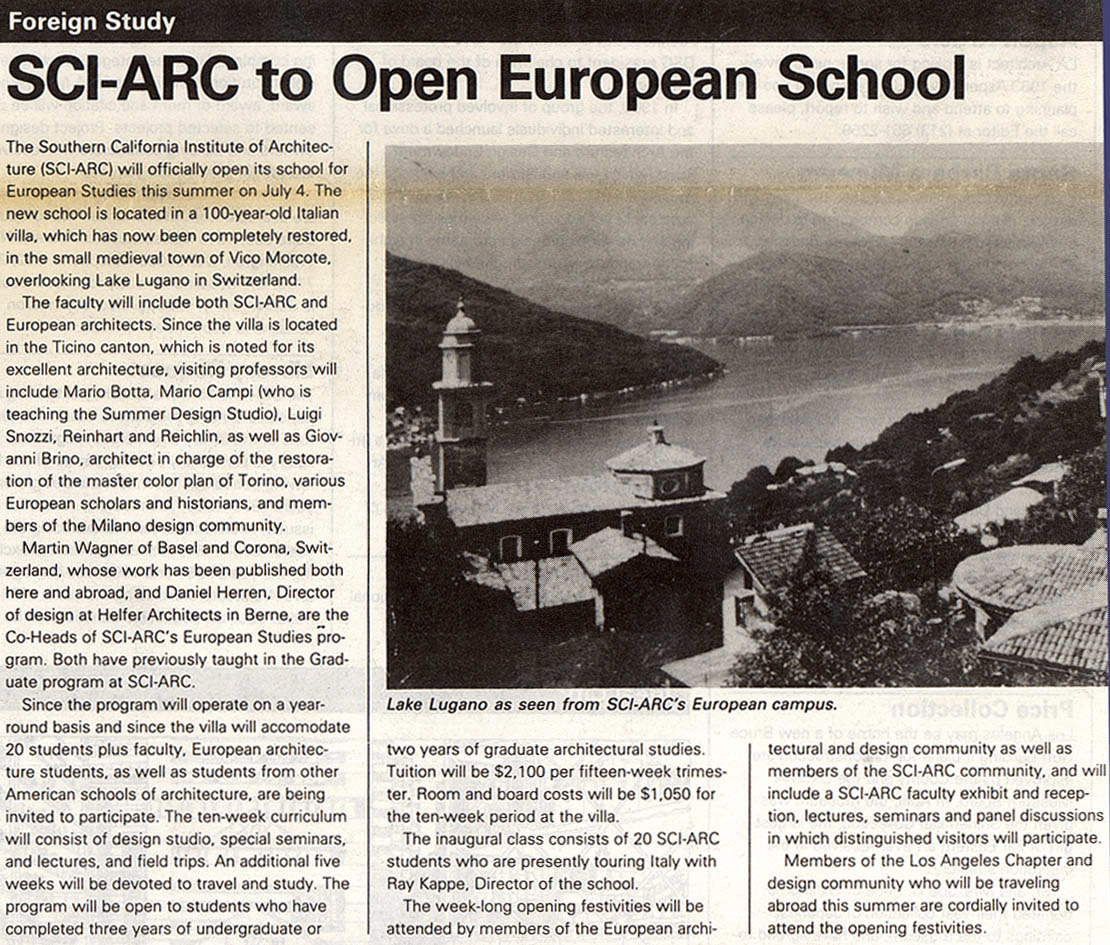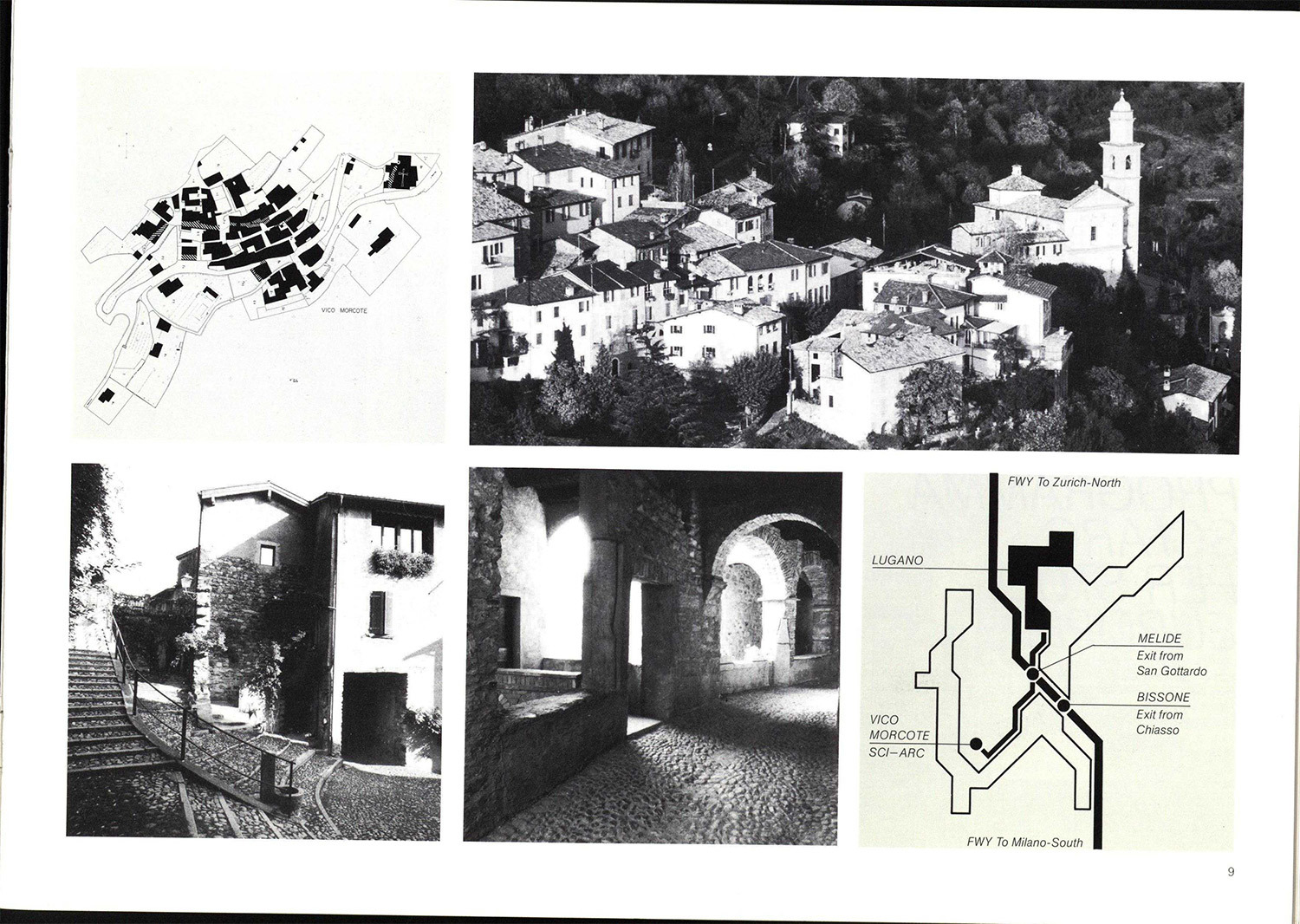 In the early 1990s, SCI-Arc Vico Morcote abandoned its anchor to Los Angeles. "The new director thinks Europe is passé," Lars Lerup writes in his 2022 autobiography, The Life and Death of Objects. Lerup spent a stint teaching at the school, as the Educational Director. He described SCI-Arc as a place where his "contrarian position is comfortably at home." He recalls his experience thusly, listing off an impressive group of talents who studied there:

"Looking back it is, among many teaching experiences the best—not least because of the students, many of them now doing important work: Keith Krumwiede is director of a school in San Francisco; Jennifer Siegal is an ingenious prefab designer in Los Angeles; Andrew Bromberg is design director of a large firm in Hong Kong; Robert Adams is a professor in Ann Arbor whose students work would make even the best Rube Goldbergs pale."

Rather than focus solely on the American West Coast, the school would instead host a number of universities around the world. It evolved into the International Institute of Architecture—also known as the I2A—which currently works closely on municipal issues of urban design in Lugano. While the locale continues to be a recognized European capital of culture, its ties to SCI-Arc and Los Angeles will be remembered indefinitely.