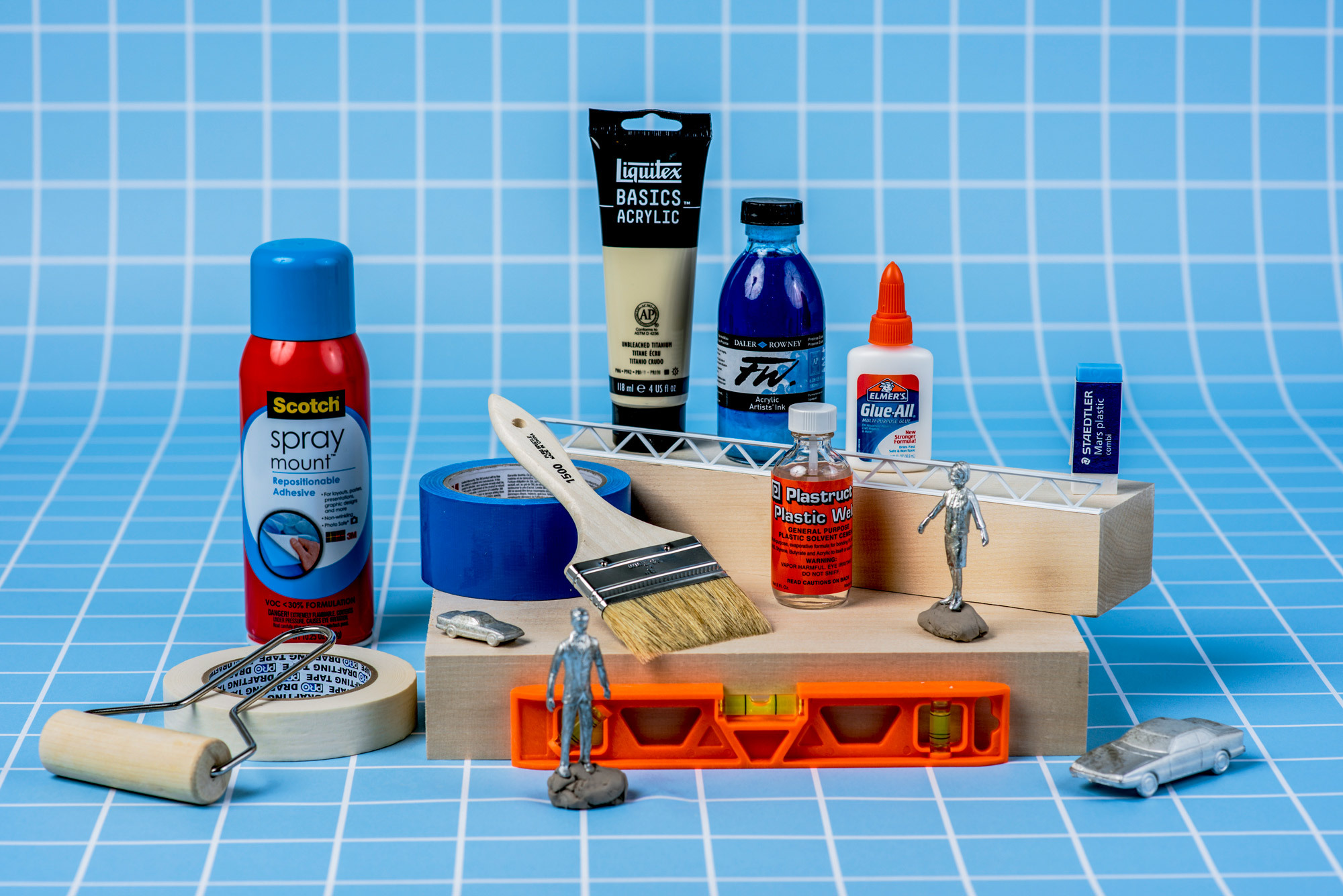 For additional information on available supplies, or to purchase, email sciarcsupply@sciarc.edu or call us at 213-356-5309. Curbside pick-up is available on Mondays, Wednesdays, and Fridays from 10am - 3pm.
Plastics
PETG, Styrene, Acrylic, Columns, Channels, etc.
3D Printer Filament
1.75mm, 2.85mm, cool white, black, silver, gray, red, yellow, blue, etc.
Paint + Mediums
Spray paint, Acrylic Paint, Airbrush Paint, Primer, Gessoes, Paint Brushes, etc.
Drawing + Illustration
Pencils, Erasers, Pens, Markers, Sketchbooks, Drafting Supplies, Rulers, Drawing, Colored and Decorative Paper, etc.
Boards
Foamboard, Museum Board, Chipboard, Corrugated Cardboard, Task-board, etc.
Adhesives + Glue
Star-bond, Bob Smith, Elmer's, Tacky Glue, Gorilla Glue, ZAP, Scotch, 3M, etc.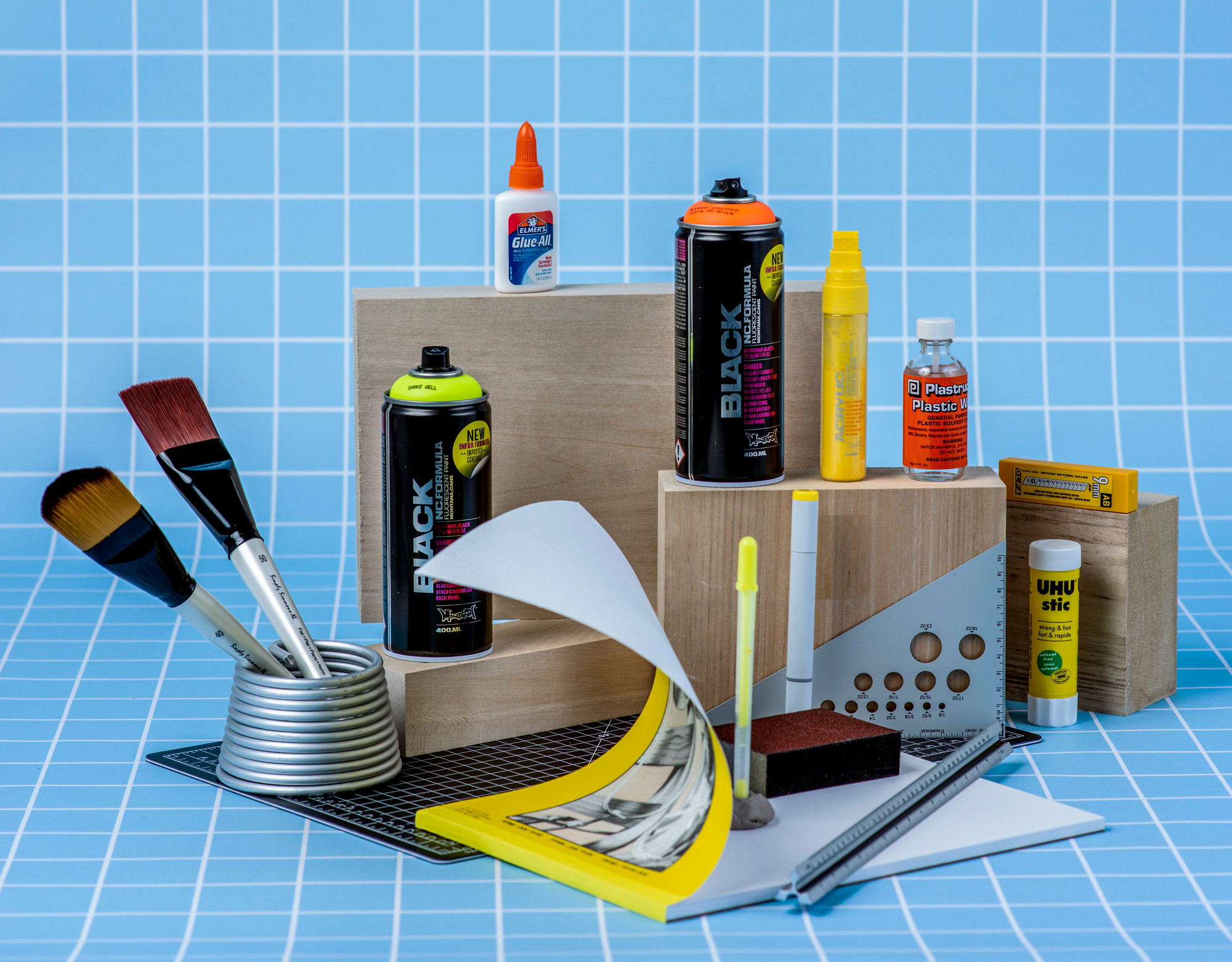 Tape
Drafting Tape, Artist Tape, Gaffer Tape, Frog Tape, Painter's Tape, Metallic Tape, etc.
Knives + Blades
Olfa, PROEDGE, X-ACTO, Circular, Rotary, Foamboard Cutters, Scissors, Cutting Mats, etc.
Wood
Sticks and Sheets, Walnut, Maple, Basswood, Cherry, Mahogany, Aircraft Plywood, Wooden Blocks, etc.
Air Brush Tools + Accessories
Compressors, Airbrushes, Needles, Hoses, Nozzle Kits, etc.
Tools
CNC Milling Cutters, Dremel Etching and Carving, Clamps, Tweezers, Hammers, etc.