SCI-Arc Career Development Week 2022
March 7 - 18: Virtual Networking Events
March 16: Open Season 2022: In-person Career Networking Event 6:00pm – 9:00pm
March 07, 2022 at 10:00am
–
March 18, 2022 at 6:00pm
Mark your calendars! SCI-Arc's annual career networking event, Open Season, has been rescheduled for March 16. Employers, register now to share opportunities at your company and recruit SCI-Arc talent for your open positions and internships. Students from each of SCI-Arc's degree programs seeking employment and internships will be represented.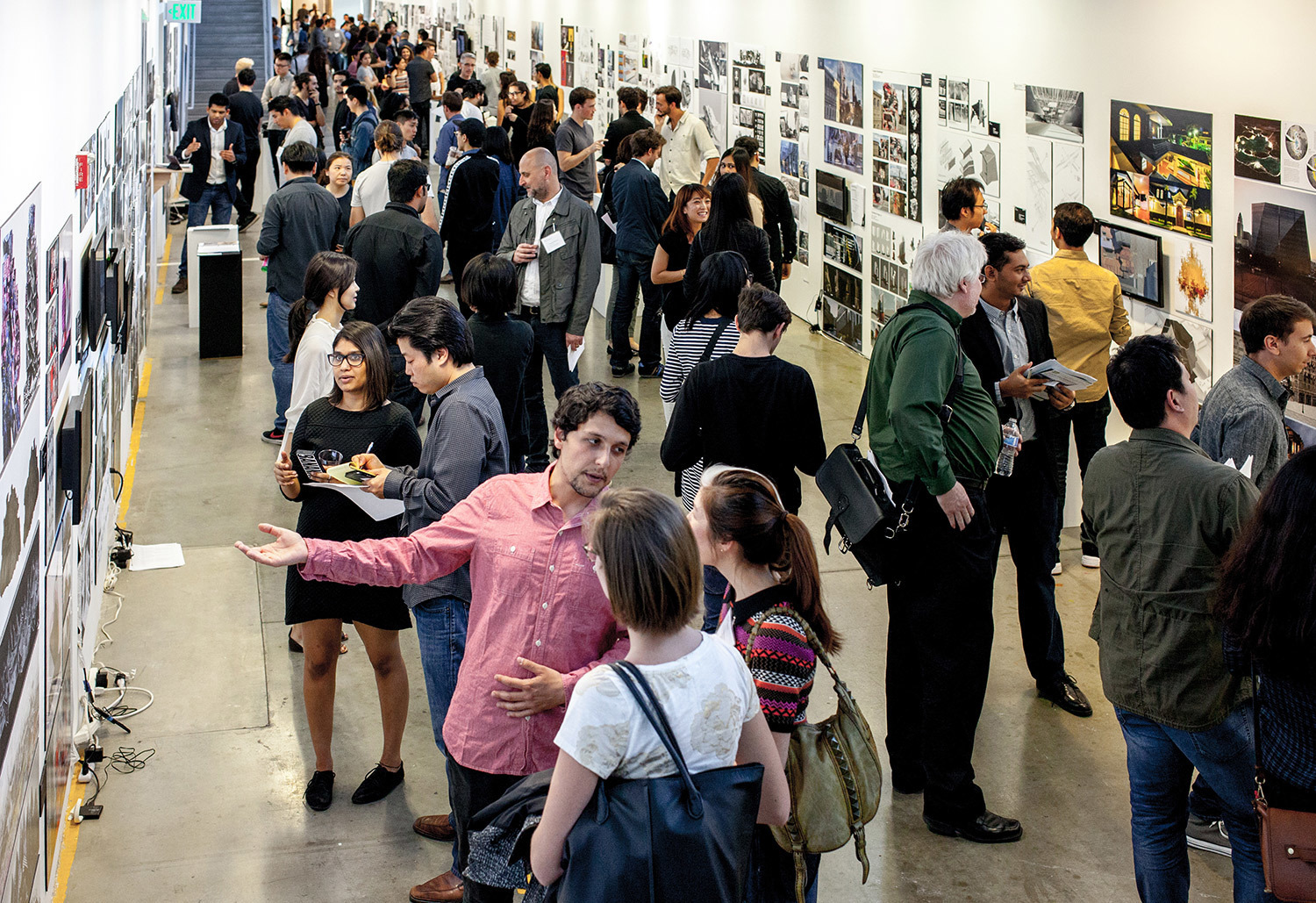 March 7 to 18 - Live Zoom Networking Events
Participating firms will have the opportunity to host their own Zoom meetings to present their companies to our students. If you have pre-recorded presentations, please send us a link for us to share with our students. This is a great opportunity for firms who aren't able to attend Open Season for the in-person event. For more information, please email williana_song@sciarc.edu.

March 16 from 6:00pm-9:00pm – SCI-Arc South Gallery
SCI-Arc's Open Season will be returning as an in-person event this year! Departing from a traditional career fair model, Open Season is a student exhibition in which our motivated undergraduate, graduate, and post-graduate participants pin up along the walls of SCI-Arc's expansive South Gallery. This format allows employers to see the most engaging student work, giving you the opportunity to view portfolios on a large and visually captivating scale and connect directly with students. If you previously registered for the postponed event in January, you will need to re-register below.

Our online jobs board is a great way to recruit both SCI-Arc students and alumni for internships and full-time opportunities. Please send us any open positions with a job description to jobs@sciarc.edu. If you are a SCI-Arc alumnus/a, you may post positions directly to the jobs board on the SCI-Arc Alumni Platform at www.sciarcalumni.com.

Thank you to all who registered and please feel free to reach out with any questions. We hope to invite you to campus to connect with our students soon.

To Register:
Please RSVP via our online form. Last day to register is March 2. Event details and parking instructions will be sent to all registered guests ahead of the event. Please direct your questions or job postings to  jobs@sciarc.edu. Students interested in participating in this year's Open Season should e-mail: tea_bogue@sciarc.edu.