Graduate Thesis 2021
September 10, 2021 at 12:00pm
–
September 12, 2021 at 2:00pm
This year, SCI-Arc's lively and immersive Graduate Thesis Weekend will be taking place September 10-12, 2021, held both in person at SCI-Arc and remotely. Featuring live-broadcast reviews streamed via the Graduate Thesis 2021 website, friends, family, and participants from all over the world will be able to experience the remarkable work of SCI-Arc's 2021 Graduate Thesis class. The dedicated Graduate Thesis 2021 website enables all users to preview the review schedule, student work, as well as access to all reviews, both online and in-person, simultaneously in one interface.
Graduate Thesis is the culminating project of SCI-Arc's curriculum that prepares M.Arch 1 and M.Arch 2 graduate students to make a statement and form a commitment that establishes their orientation to future architectural work. This year's thesis has collectively explored the theme of "expanding the archives," with every thesis project tackling questions and problems which are urgent to the discipline of architecture in 2021, making an attempt not only to synthesize the practice of design as it is now, but as it might become. This means taking account of the situatedness of every thesis project in relation to its many entanglements with the history and theory of the discipline, society, and environment, and projecting them forward into new possible futures.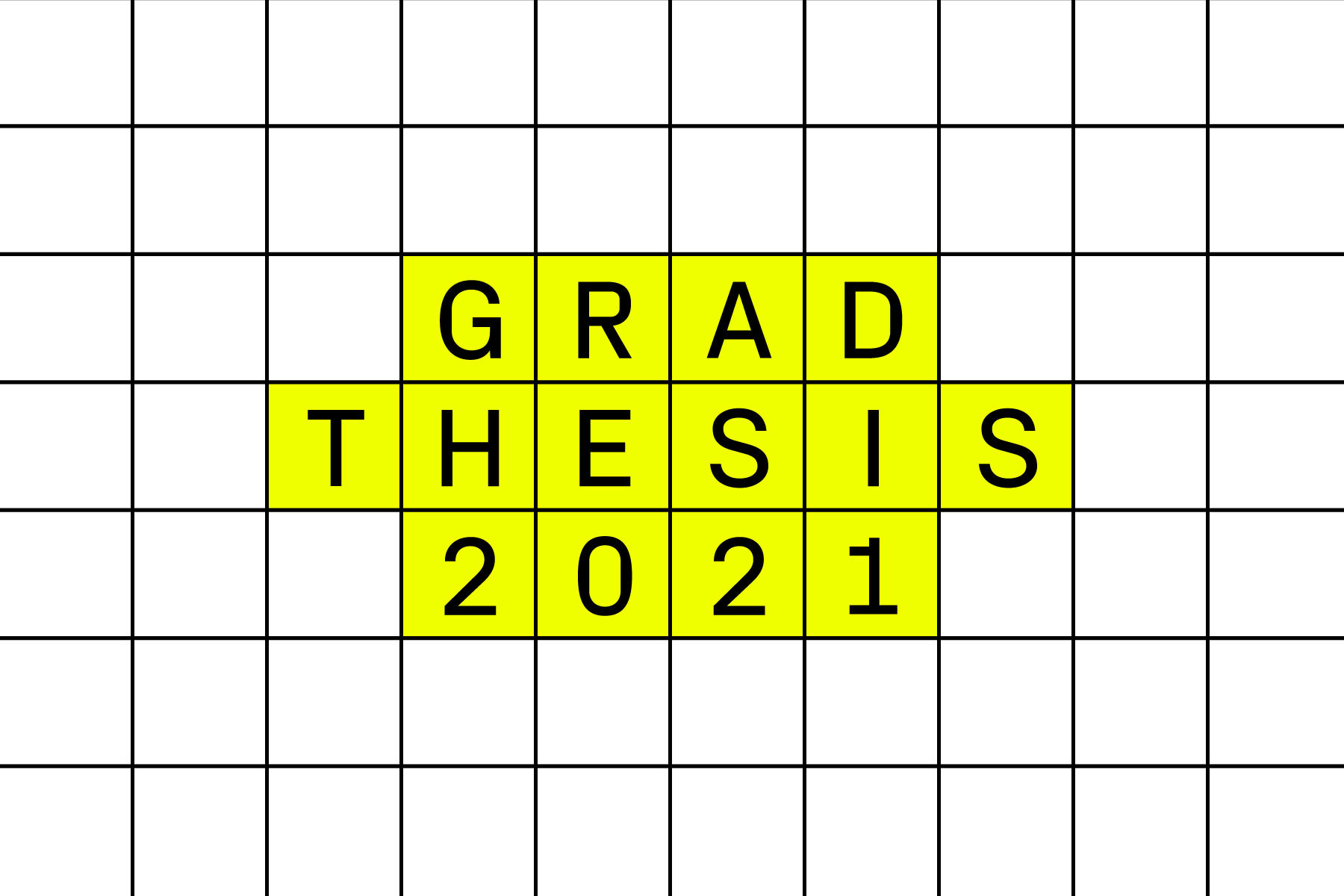 Please join SCI-Arc's Graduate Thesis class September 10-12, 2021 as they present and share their work with the world. Visit the Graduate Thesis 2021 website to preview review schedule, participating juror list, live feed and viewing links, student work, and more.
Graduate Thesis Coordinators
Kristy Balliet and John Cooper
Graduate Programs Chair
Elena Manferdini
Faculty Advisors:
Matthew Au (M.Arch '11)
Kristy Balliet
Jackilin Hah Bloom
Hernán Díaz Alonso
Ramiro Diaz-Granados
David Freeland
Marcelyn Gow
Mira Henry
Damjan Jovanovic
Gordon Kipping (M.Arch '95)
Karel Klein
Zeina Koreitem
Elena Manferdini
Rachael McCall (M.Arch '15)
Eric Owen Moss
Anna Neimark
Florencia Pita
Casey Rehm
David Ruy
Marcelo Spina
Peter Testa
William Virgil (M.Arch '16)
Devyn Weiser
Tom Wiscombe
Cultural Agents:
Jasmine Benyamin
John Cooper
Erik Ghenoiu
Marrikka Trotter
Guest Critics:
Cristóbal Amunátegui
Sean Anderson
Valéry Augustin
Kutan Ayata
Germane Barnes
Miroslava Brooks
Barbara Campbell-Lange
Michelle Chang
Annie Chu (B.Arch '83)
Adriana Cuellar
Charles L. Davis II
Neil M. Denari
Ivi Diamantopoulou
Gabriel Esquivel
Mark Foster Gage
Benjamin Freyinger
Eric Howeler
Alvin Huang
Mariana Ibañez
Alicia Imperiale
Jeffery Johnson
Victor Jones
Lydia Kallipoliti
Ulrika Karlsson
Simon Kim
Julia Koerner
Jaffer Kolb
Max Kuo
Jimenez Lai
Lara Lesmes
Karen Lewis
Igor Marjanović
Thom Mayne
John McMorrough
Daniel Norell
Dami Olufowose
Patricia Olynyk
Maya Ozvaldic
Luke Pearson
Sille Pihlak
Marcel Sanchez
Natasha Sandmeier
Ashley Schafer
Brett Steele
Doris Sung
Anthony Titus
Jeanne Vaccaro
Ingalill Wahlroos-Ritter
Lois Weinthal
Marion Weiss
Mimi Zeiger (M.Arch '98)
Mo Zell