Schedule of Events
10am - 1pm Hall: GT Lab meetings in Keck
2pm - 5pm: Conversations in the Spin Room
5pm - 7pm: GT Lab Symposium in Keck
7pm - 8pm: Key Note Lecture: Michael Hays in Keck
The Graduate Thesis Lab (GT Lab) on Monday, March 25 will bring architects, critics, and designers from around the world to SCI-Arc for brainstorming sessions with graduate students in their final year of study. Students working on their thesis projects will receive personalized feedback in small groups in the morning and then come together again in the afternoon for a series of panels and discussions in the SCI-Arc Spin Room.
The GT Lab Symposium roundtable will take place from 5-7pm in the W.M. Keck Lecture Hall with guests including Ellie Abrons, Lucia Allais, Jasmine Benjamin, Johan Bettum, Michael Hays, Curtis Roth, Peter Trummer and Neyran Turan and moderated by Graduate Thesis Coordinator Florencia Pita. The evening concludes with a key lecture from K. Michael Hays, Associate Dean for Academic Affairs at Harvard GSD.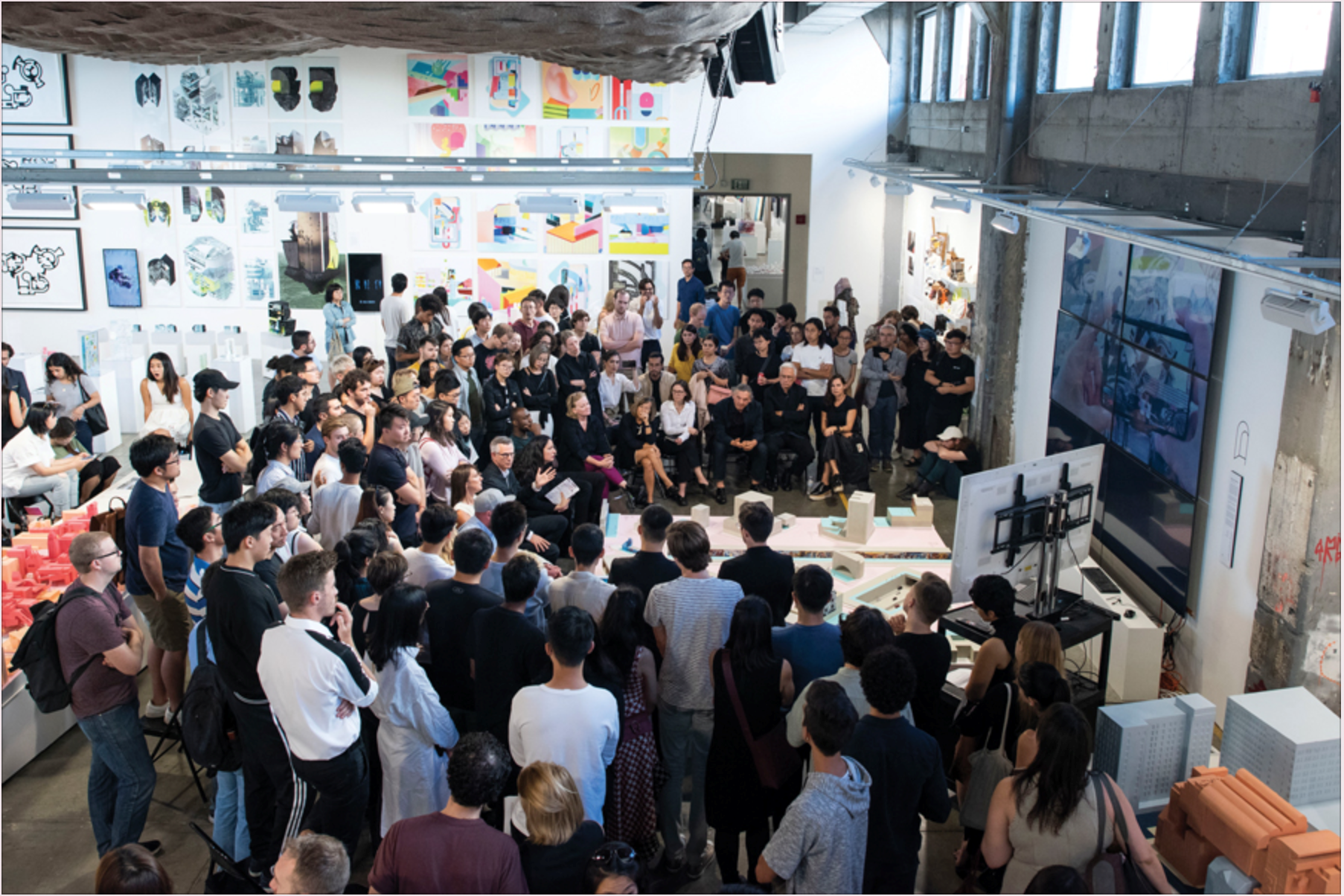 5pm – 7pm: GT Lab Symposium
Advisor: Kristy Balliet
Lab Title: Final Touch,,, or All Tops
Guest: Curtis Roth
Advisor: Marcelyn Gow
Lab Title: Changing My Mind
Guest: Jasmine Benyamin
Advisor: Damjan Jovanovic
Lab Title: The Archeology of Liking
Guest: Johan Bettum
Advisor: Elena Manferdini
Lab Title: Close Attention
Guest: Michael Hays
Advisor: Anna Neimark
Lab Title: An Impossible Medium
Guest: Lucia Allais
Advisor: Florencia Pita
Lab Title: Proactive Manifesto
Guest: Ellie Abrons
Advisor: Devyn Weiser
Lab Title: Picture System
Guest: Peter Trummer
Advisor: Andrew Zago
Lab Title: Originality and the Discipline or How to Look at Buildings
Guest: Neyran Turan