Discovery
Lifeforms.io: Damjan Jovanovic + Lidija Kljakovic

Opening Reception: October 28, 6pm
SCI-Arc Gallery
October 28, 2022 at 6:00pm
–
December 18, 2022 at 6:00pm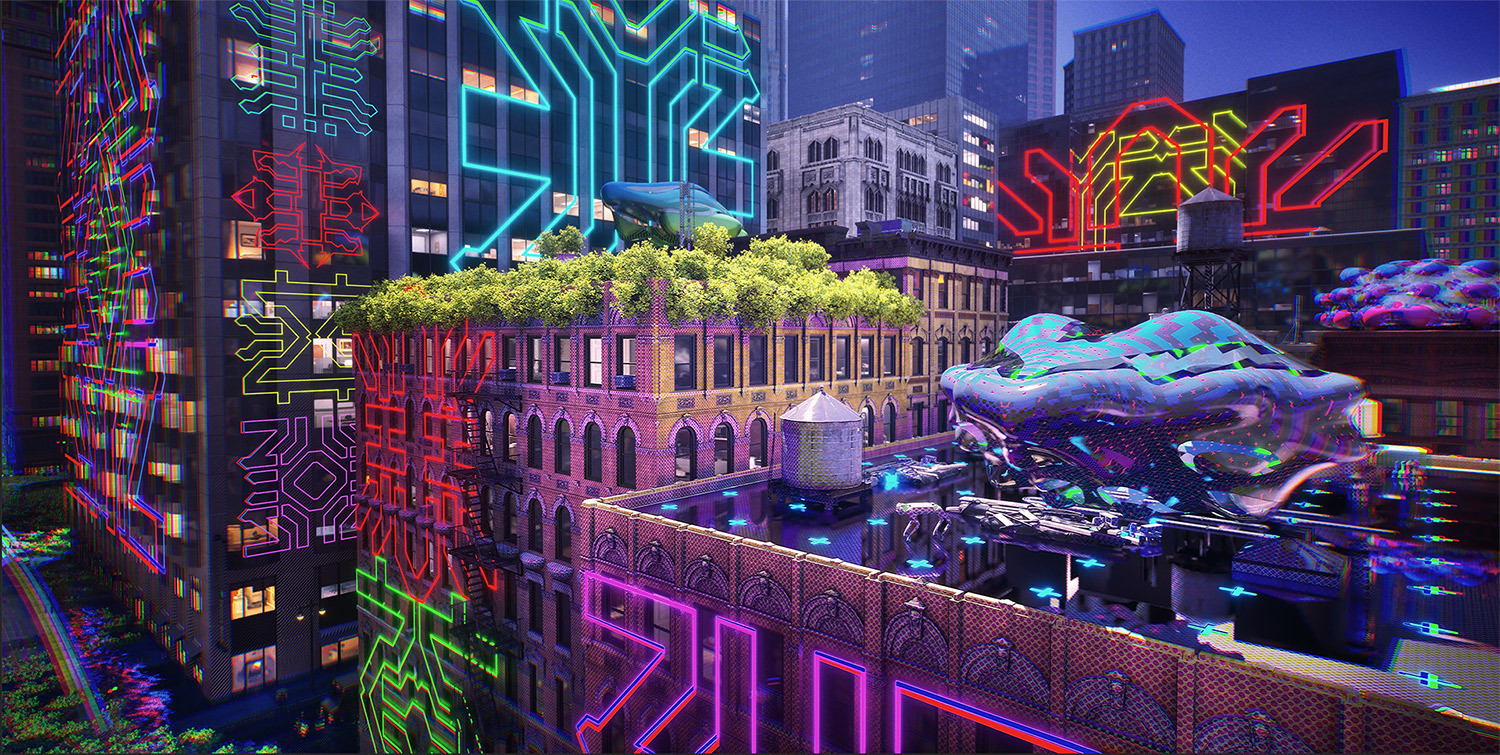 Damjan Jovanovic is an architect, educator and software designer, based in Los Angeles. He currently works as Full-Time faculty at the Southern California Institute of Architecture (SCI-Arc). Damjan finished the post-graduate Master of Arts in Architecture degree at the Städelschule in Frankfurt, Germany in 2014, where he afterwards worked as design faculty. Damjan's work centers on the development of experimental architectural software, and his interests lie in investigating the culture and aesthetics of software platforms, as well as questions of contemporary architectural education, authorship and creativity.

Discovery: a story about rooftops, airships, robots and inflatables is an installation exploring themes of worldmaking, ecology and artificial intelligence.

Born out of observations of an emerging rooftop culture of urban gardening and alternative lifestyles in downtown LA during the pandemic, the story of Discovery follows The Airborne Collective, a radical environmental hacker group seeking to make a flourishing roofscape ecosystem and unleash hope and optimism in the face of looming ecological threat.

Operating between the languages of design, fashion and video games, the project extends Lifeforms.io work on systems and aesthetics of simulated worlds into the space of a physical installation.