Hernan Diaz Alonso and Peter Testa will discuss, Robot House: Instrumentation, Representation, Fabrication, a new publication by Peter Testa, with Forewords by Greg Lynn, and Eric Moss. Robot House features projects produced by one of the most innovative robotics design studios in the world, often interacting with a wide range of technologies from motion capture to material science—a realm far beyond conventional 3D modeling and the capabilities of 3D printing.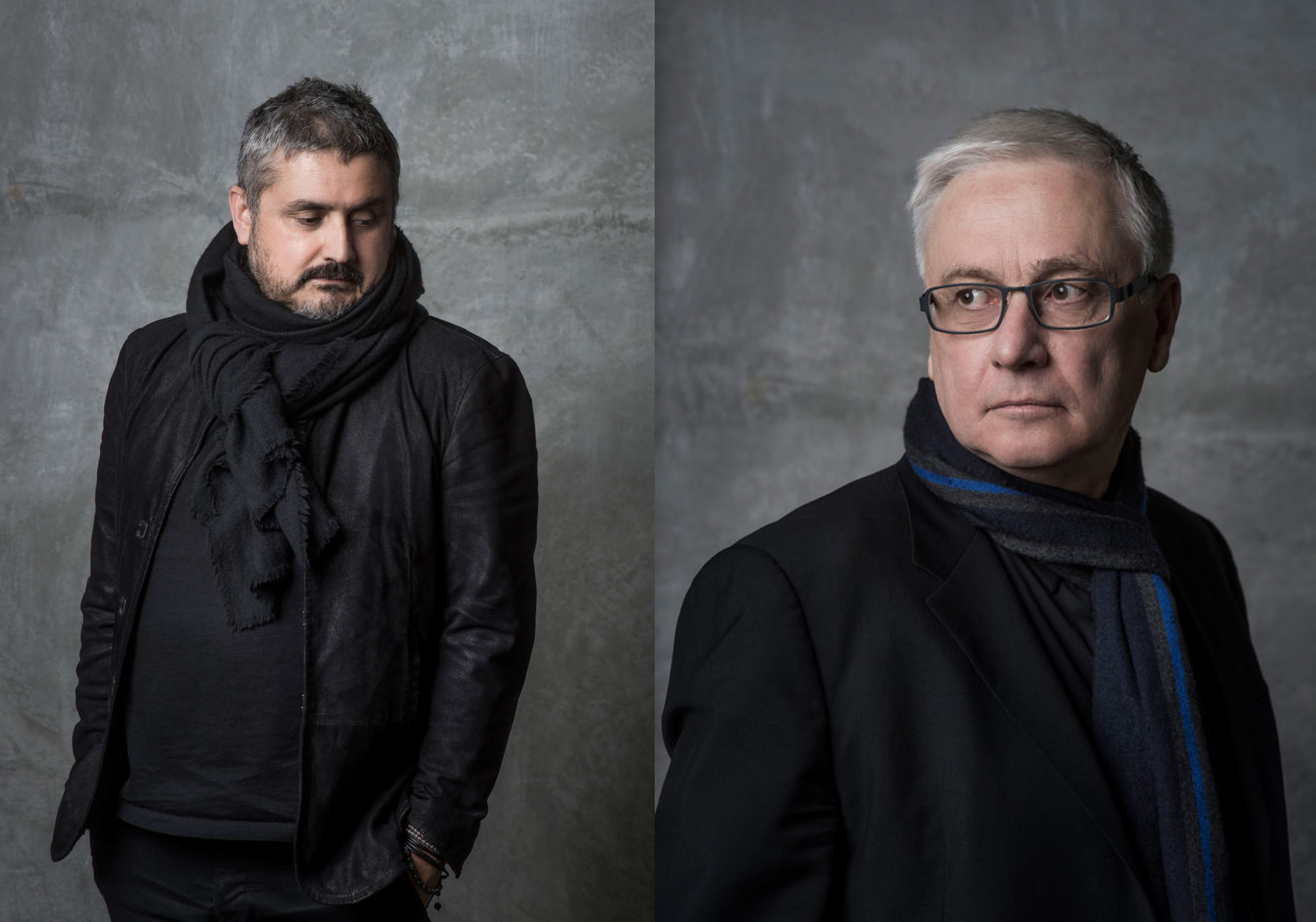 Hernan Diaz Alonso assumed the role of SCI-Arc director beginning in the 2015 academic year. He has been a distinguished faculty member since 2001, serving in several leadership roles, including coordinator of the graduate thesis program from 2007–10, and graduate programs chair from 2010–15. He is widely credited with spearheading SCI-Arc's transition to digital technologies, and he played a key role in shaping the school's graduate curriculum over the last decade.
In parallel to his role at SCI-Arc, Diaz Alonso is principal of the Los Angeles–based architecture office Xefirotarch. His multidisciplinary practice is praised for its work at the intersection of design, animation, interactive environments, and radical architectural explorations. Over the course of his career as an architect and educator, Diaz Alonso has earned accolades for his leadership and innovation, as well as his ability to build partnerships among varied constituencies. In 2005 he was the winner of MoMA PS1's Young Architects Program (YAP) competition, and in 2012 he received the Educator of the Year award from the American Institute of Architects (AIA). He won the 2013 AR+D Award for Emerging Architecture and a 2013 Progressive Architecture Award for his design of the Thyssen-Bornemisza Pavilion/Museum in Patagonia, Argentina.
Diaz Alonso's architectural designs have been featured in exhibitions at the Venice Architecture Biennale, the London Architecture Biennale, and ArchiLab in Orleans, France, as well as included in exhibitions at such leading museums as the Museum of Modern Art, New York; the San Francisco Museum of Modern Art (SFMOMA); the Art Institute of Chicago; and MAK Centre, Vienna. The work has been widely published in magazines, journals, and books, including the Excessive monograph of Xefirotarch. The office is currently working on a new monograph to be published by Thames and Hudson. Diaz Alonso's work is in the permanent collections of the FRAC Centre, Orleans, France; SFMOMA; the Museum of Modern Art, New York; Thyssen-Bornemisza, the MAK Museum, Vienna; and the Art Institute of Chicago.
A gifted educator, Diaz Alonso has been acknowledged throughout the years with prestigious appointments; these include Yale University's Louis I. Kahn Visiting Assistant Professorship of Architectural Design (2010), Visiting Design Studio Faculty at the GSAPP at Columbia University (2004–10), an ongoing appointment as architectural design professor in the Urban Strategies Postgraduate Program at the University of Applied Arts Vienna, and as a Distinguished Faculty Member at SCI-Arc. In spring 2015 he served as Yale University's Eero Saarinen Professor of Architectural Design.
Peter Testa is Founding Partner at Testa & Weiser and Senior Design Faculty at SCI-Arc. He was born and raised in Lisbon. Testa holds a Bachelor of Architecture and Master of Science in Architecture (S.M.Arch.S. History/Theory) from the Massachusetts Institute of Technology. He is a Registered Architect in California. Previously he was Principal-in-Charge with Pritzker Laureate Álvaro Siza. His work is exhibited worldwide and is in the collection of the Canadian Centre for Architecture (CCA). He was Associate Professor of Architecture at Columbia University (1990-1996) and at the Massachusetts Institute of Technology (1996-2002). He has also taught as Visiting Professor at Harvard University, University of Pennsylvania, and University of California. He is the author of three books on architectural theory and has lectured extensively in the United States and Europe. Testa is the recipient of numerous awards including the MIT Innovation Award, and Design Arts Award of the National Endowment for the Arts.