The Silhouette of Feeling by Coy Howard
The Silhouette of Feeling, a new book by Coy Howard, senior faculty at SCI-Arc, has just been announced for release.
As with his first book, The Thickening of Time, Coy, in The Silhouette of Feeling, expands and magnifies SCI-Arc's multi-paradigm design culture. Within this 358-page volume are multiple images of Coy's furniture designs that explore a creative sensibility that has been underdeveloped at SCI-Arc, as well as within contemporary design practice. This sensibility calls for a shift from an emphasis on the shock of the new to one of savoring of the strange, from form-finding to character-building, as well as placing a focus of attention on the varied and deep primordial and cultural linkages to feeling that are manifested through the tactility of materials and details.
It is with effortless mastery that Coy moves through multiple expressive languages, transforming traditional furniture types and materials to muse­um quality heirlooms.
With carefully calibrated and sequenced images of his sofas, lights, and tables Coy has constructed an immersive experience of classic grace. Each sequence unfolds slowly, building curiosity, as they move from sensuous microscopic abstraction to macroscopic perception of the gestural whole, presenting an elusive beauty with a lingering ineffable spiritual quality.

Coy Howard is a multidisciplinary designer with a broad range of interests and accomplishments. His furniture is included in the permanent collec­tions of the Metropolitan Museum of Art in New York, the Museum of Fine Arts in Boston, and the Denver Museum of Art. Examples of his graphic designs are held in several international museums, including The Museum of Modern Art in New York, The Los Angeles County Museum of Art, and The Art Institute of Chicago. He has won a broad range of awards for his work, and consulted as an advisor to many major institutions, includ­ing The Getty Center, The Israel Museum in Jerusalem, and the Museum of Contemporary Art in Los Angeles. Additionally, he has directed two educational programs, the undergraduate program of the Southern California Institute Architecture, and the Department of Environmental Arts at Otis College of Art and Design. In 2008 he was the Eliel Saarinen Distinguished Professor at the University of Michigan Taubman College of Archi­tecture and Urban Planning. In 2012 Coy was the Bernoudy Architect in Residence at The American Academy in Rome. His book, The Thickening of Time, a monograph of three architectural projects, was published in 2015. Design Intelligence named Coy one of the most admired architectural educators in 2017. He is currently senior faculty at SCI-Arc.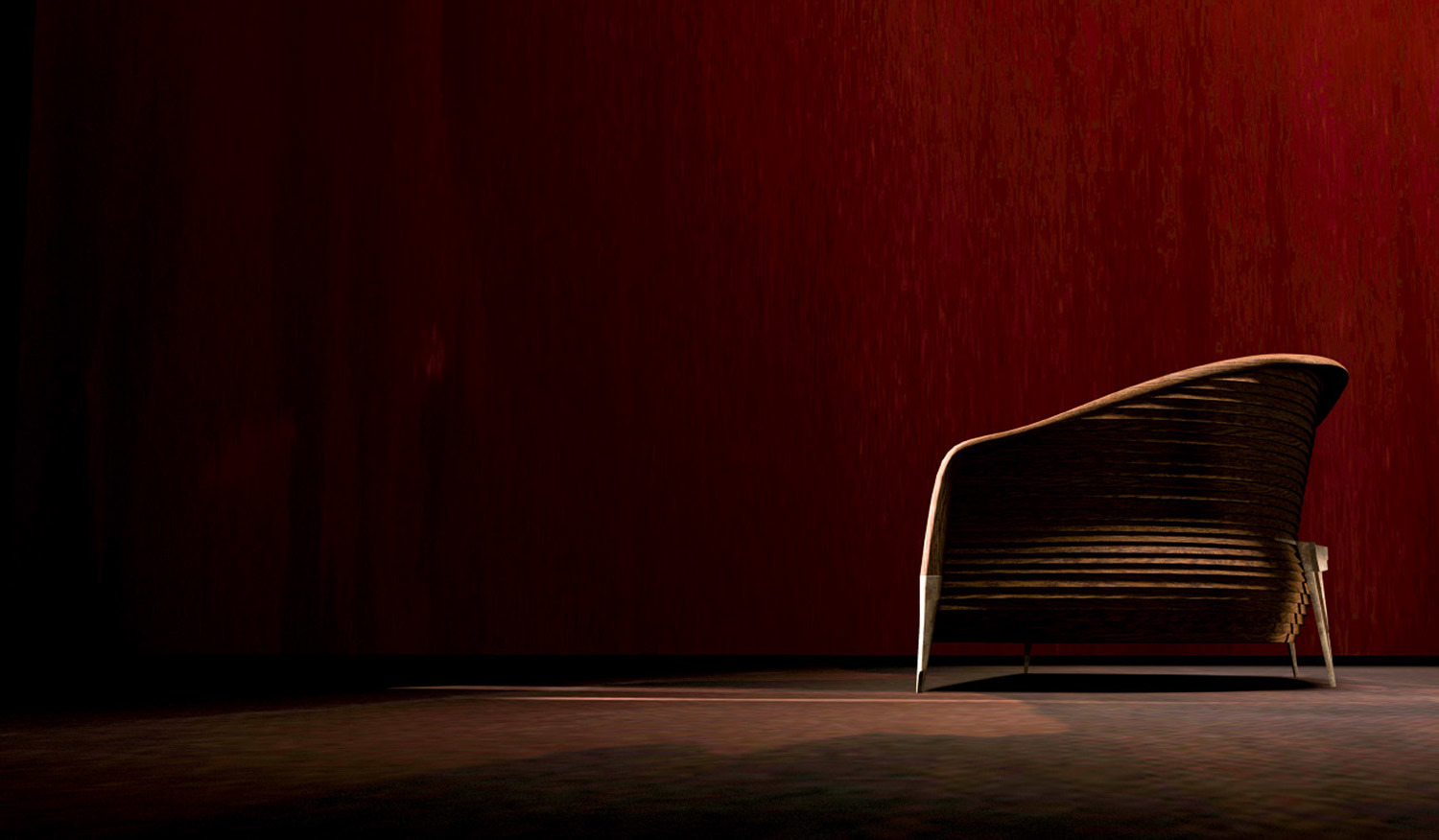 Critical Praise

"Recently a colleague reminded me that the charm of a kimono lies in how its wearer disrobes. Removal of a kimono requires choreographed movements slowly providing glimpses of shapes of the body, as each wrap unfurls. Anticipation builds, until the naked body is free. Coy Howard's new book, The Silhouette of Feeling, is such a tempting reveal. Each page is a new insight, and there is an ambrosial power for the reader to unwrap further. Each work weaves into the next and back again, with slight glimpses of the whole. Coy's work is an inspiration, and his new book is another light by which to explore his meditations of material, light, and structure. In an age of abstraction, this book reminds us of the beauty and mystery of reality." -Craig Dykers, Co-Founder and Principal of Snohetta
"Magico…Usually, intuitive and fast reactions are my favorite form of assessment of any human endeavor. I'm not claiming any precision or quantitative outcome of this; I just point out a fact. When I look at this book of Coy Howard's, my first thought is "Magic"; now that automatically becomes a departure point for what I could be possibly meaning by that. There are many magics, Magical Realism, Harry Potter's magic, David Copperfield, mythical magic, and spiritual magic; of course, we can deviate into sorcerers and wizards as well. But if I zoom in, probably what I mean is somewhere between all of the above - the curiosity that all of these forms of "Magic" generates in us, the how, the why, the element of surprise, I'm not sure if Penn and Teller are still doing it. Still, for a while, they finished their show in Las Vegas with a last trick or act, inviting the audience to choose to see how it is done, or close their eyes and keep the illusion alive. Apparently, most of the time, it was a fifty/fifty result. For some strange reason, I always thought of that as meaning the tension between wanting to know the elaboration of a project, or just marveling at the emotional, rational effect of it. I think that is why magic is so fascinating to many; it is that tension between the curiosity to know how and the pure joy that comes with the appreciation of how the "completed illusion", if there is such a thing, works. The work of Coy Howard is an exquisite example of that "Magic" because it creates the illusion of the impossible with something that still materialize in front of our eyes. It makes the audience participants, it demands complicity. What else should we want from design? -Hernan Diaz Alonso, SCI-Arc Director/CEO, 2012 AIA Educator of the Year
"Everything is alive. The sofa sits, wide and patient; the chair yawns. How perilous is the thought that form follows feeling, that form is feeling, Safer is it to know what things are for and leave it there. Alas, thinking about things only in terms of what they are for leaves continents unexplored. This explains, in part, why Coy Howard's uncanny new book The Silhouette of Feeling feels as large as it is, physically and emotionally. It presents itself as a whole, as an object of design in its own right that overflows with meaning. One closes its covers changed, the air around it darkened. The book contains photographs-of, that act more like windows-onto, furniture pieces of near-impossible craft and sensuality in settings of brooding ambiguity. They are creatures of touch as much as shape, treading just this architectural side of the line between abstraction and animacy. Readers will see influences, to be sure; for me, Carlo Scarpa, Carlo Mollino, and David Lynch (yes, the director). But such lists miss that this book represents thirty years of Coy Howard's unique drawing and design practice, as well as Terry Sutherland's handwork, brought into the digital age not apologetically but in quiet triumph. Art prevails. Everything is alive." -Michael Benedikt, ACSA Distinguished Professor, Hal Box Chair in Urbanism The University of Texas at Austin
"This is a book of absorbing objects and partial objects, made to furnish dreams you never knew you had. Coy Howard works with ingenious tact in media ranging from wood, marble, and bronze to ziricote, glass rods, and brass wire; he populates floors with new and endangered species, and hangs alien equipment in overhead spaces. To peruse this book is to enter a parallel world of sensuous landmarks." -Graham Harman, Distinguished Professor of Philosophy at The Southern California Institute of Architecture, 2009 AUC Excellence in Research and Creative Endeavors Award, Author of over twenty books on Philosophy

"Coy Howard's strikingly beautiful atmospheric images of his furniture designs in The Silhouette of Feeling mark a unique literary and visual accomplishment. Architect, designer, pedagogue, and philosopher, Coy is perfectly equipped to experiment, challenge, and transcend the aesthetic design limits of contemporary furniture. Here, as in his previous book, The Thickening of Time, the images, while often cast in shadow, vividly illuminate the essential poetic nature of all things, the creative tensions and possibilities manifest in their relational structures." -Kathryn B. Hiesinger, PhD, The J. Mahlon Buck, Jr. Family Senior Curator of European Decorative Arts after 1700, Philadelphia Museum of Art
"1980: Berkeley, California: A lecture… Anxiously, students await the famous architect. On the stage, a strange refrigerator box… Suddenly a voice, from inside the box. The lecture begins… Slowly, the box burst open from the inside, creating a memorable image of mythic importance… the form becomes content. 2022: Coy Howard: A book… His passions have not diminished… Nor his capacity for creating memorable works of great mystery and enigmatic beauty. The Silhouette of Feeling, this his latest book, is of images of furniture he has designed. Open the book… turn the pages. Slowly, with each turning, a new image emerges… a unique feeling arises… the functional becomes poetic." -Steven Holl, Professor of Architecture, Columbia University Graduate School of Architecture and Planning, Alvar Aalto Medal 1998: AIA gold Medal 2012: Praemium Imperiale 2014
"Coy Howard in The Silhouette of Feeling has created beautiful objects that beguile their functionality. Each is perfectly crafted yet remains enigmatic. Like a melody that makes an unexpected turn, a surprising chord that shifts your sense of harmonic gravity; like a blossom, they quietly radiate an elegant presence that invites and engages the viewers in contemplation and conversations." -Lei Liang, Winner of the 2021 Grawemeyer Award in Music Composition, Chancellor's Distinguished Professor of Music, University of California, San Diego
"With exquisite painterly and cinematic images of his furniture Coy Howard has, in The Silhouette of Feeling, reiterated his fifty-year commitment to, and love of, the role of making in aesthetic experience. With this work, Coy has sensuously connected material, the primary generator of design, with the digital world. Thus, tactile physicality is fused with formal and technical inventiveness. In so doing, Coy has suggested the terrain of a new creative territory in the post-digital age from which a new architectural hybrid might emerge." -Thom Mayne, 2005 Pritzker Prize Winner, 2013 AIA Gold Medalist, Founder of Morphosis Architects
"What a joy, Proust for the eyes! In Coy Howard's new book, The Silhouette of Feeling, his furniture designs become protagonists for a story of transformation; utility becoming art. Howard's poetic images animate static objects with emotion, daring his viewers to slow down and see. Howard's care for aesthetic qualities enrich experience, activating color, texture, form, and environment, focusing his viewers' gaze with meticulous detail, fueling creative thoughts and encouraging individual explorations. Take your time. Wander and wonder. Savor each page."-Benjamin Smith, Assistant Professor, School of Architecture, University of Minnesota