Tom Wiscombe Architecture a finalist for West Hollywood billboard competition
The City of West Hollywood is developing a pilot project—the "Sunset Strip Pilot Creative Off-Site Advertising Sign" project—that proposes a temporary, one-of-a-kind billboard structure at the City-owned site at 8775 Sunset Boulevard. The project will inform the broader off-site advertising policies for Sunset Boulevard. The City received nine design proposals; four finalists have been selected:
Orange Barrel Media/Tom Wiscombe Architecture/MoCA
JCDecaux and Zaha Hadid Project Management Ltd.
Outfront Media/ Gensler/MAK Center
Tait Towers Inc.
The finalists' proposals include thought-provoking ideas that embrace 21st century technological advances and leading-edge artistic ingenuity, tailored to the unique urban space of The Sunset Strip. The four finalist teams each presented their evolving concepts to the community at the West Hollywood City Council Chambers on May 18.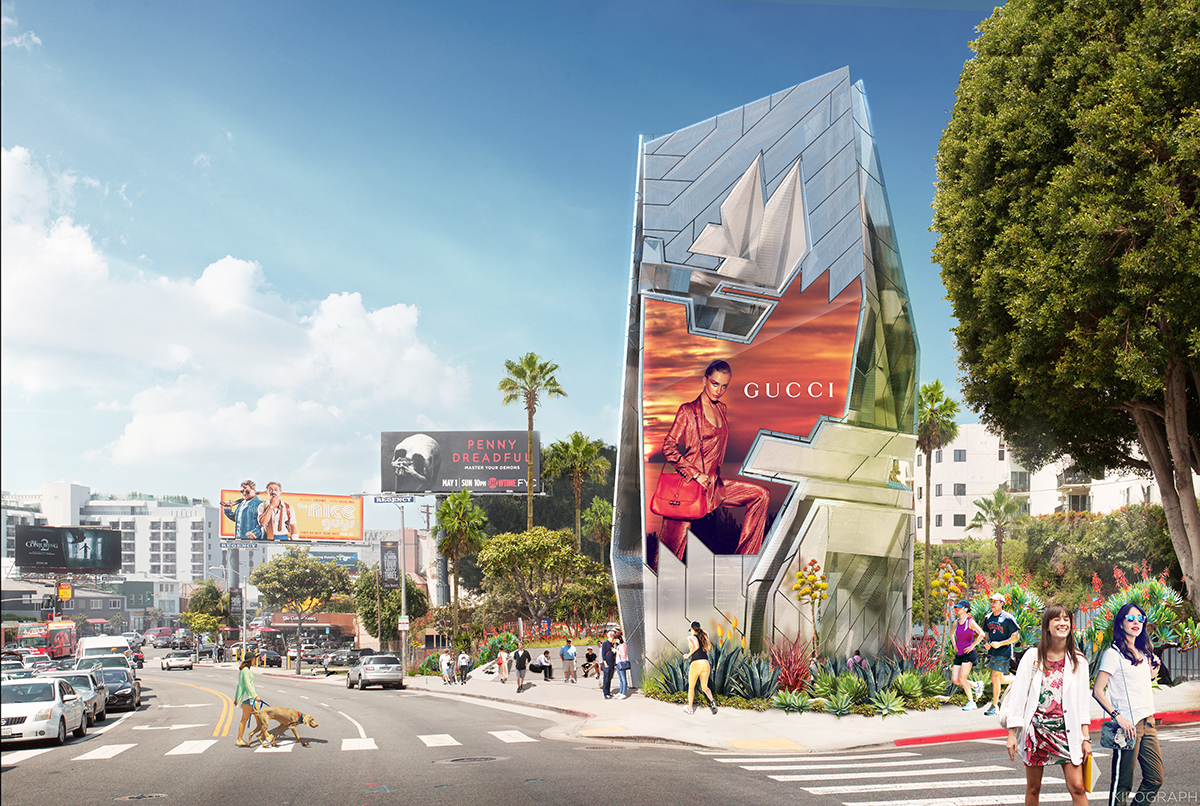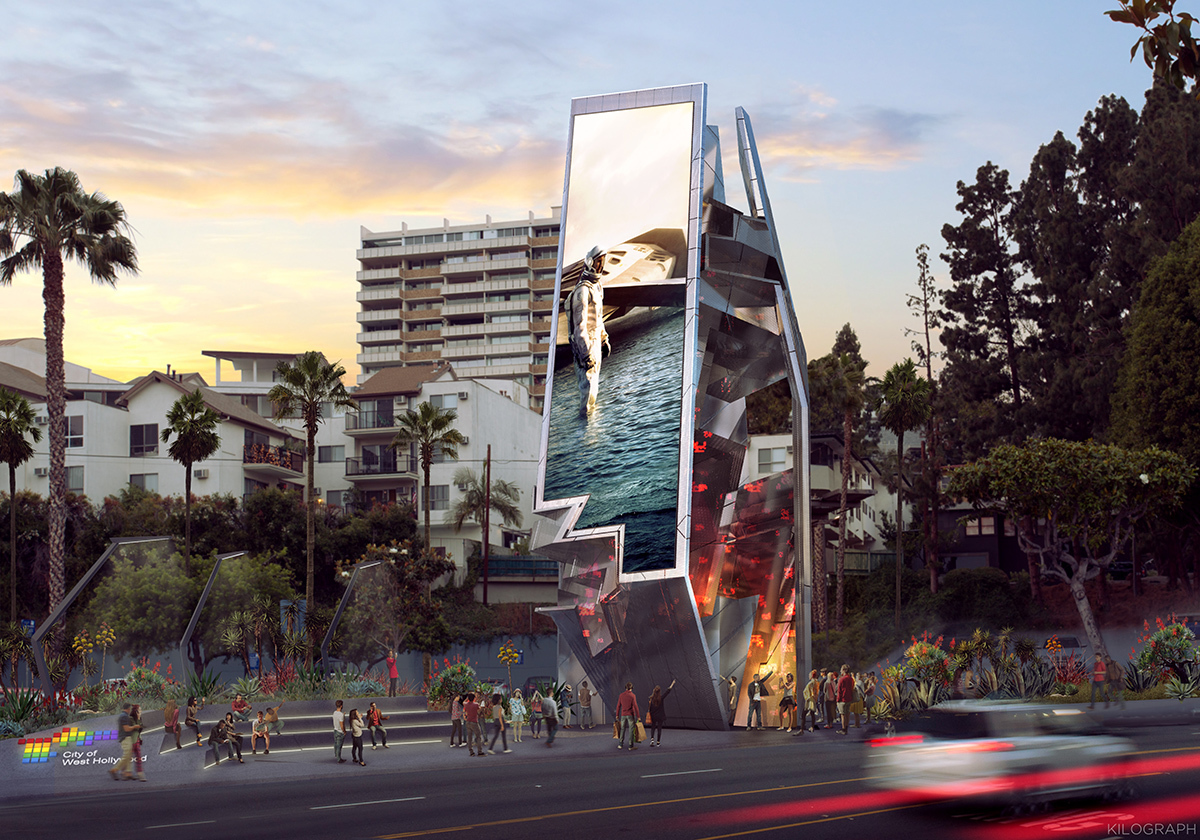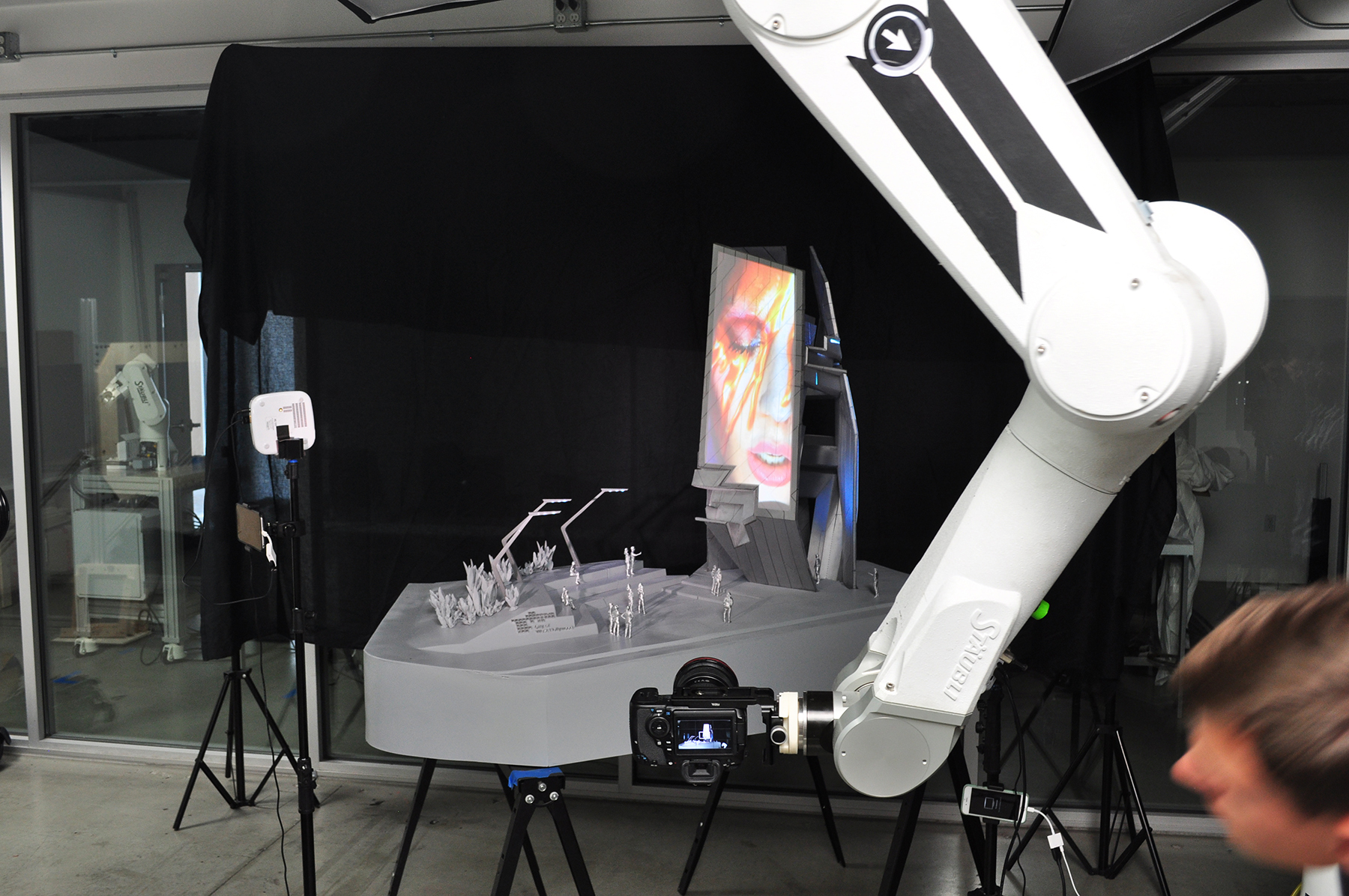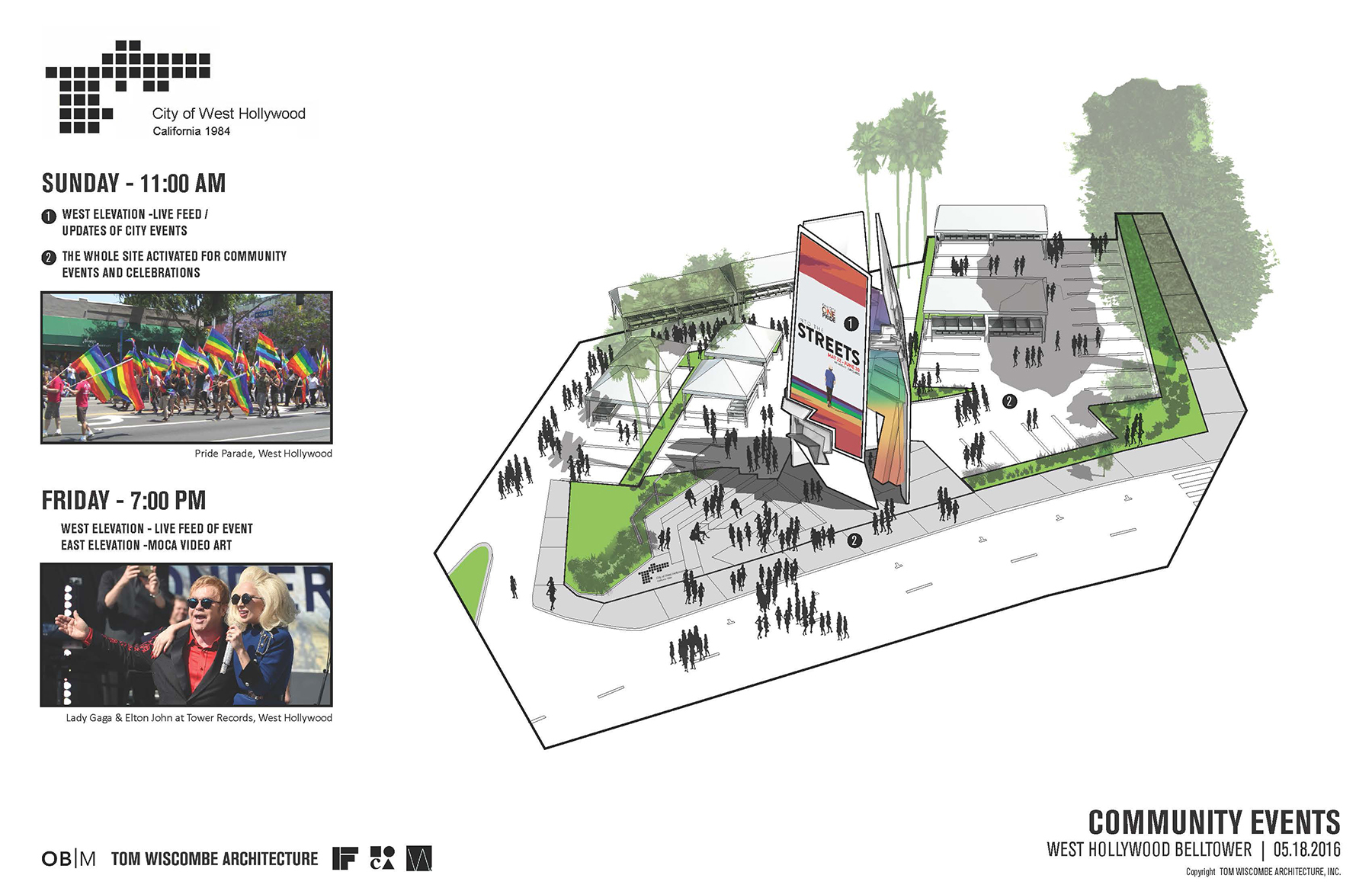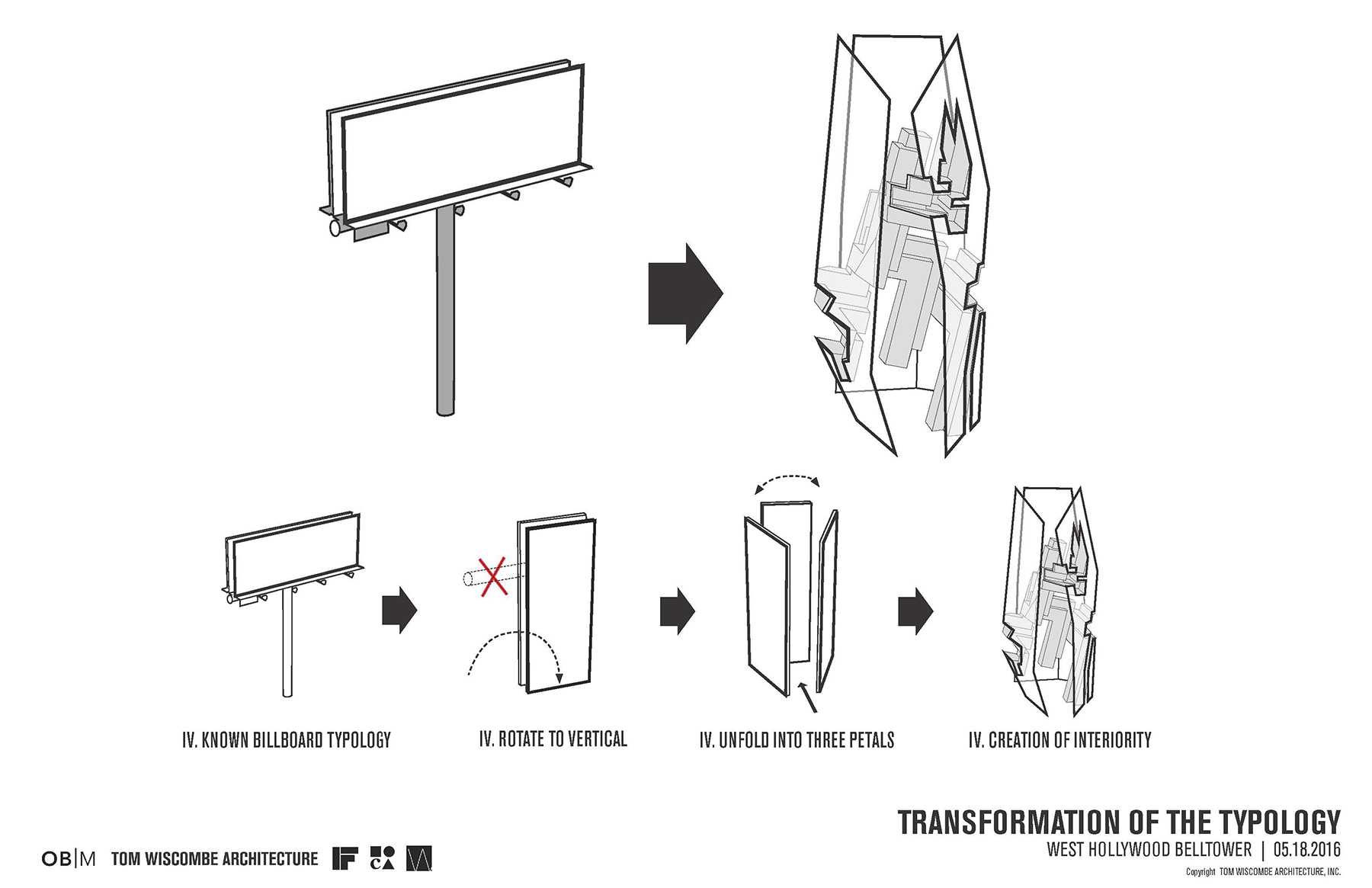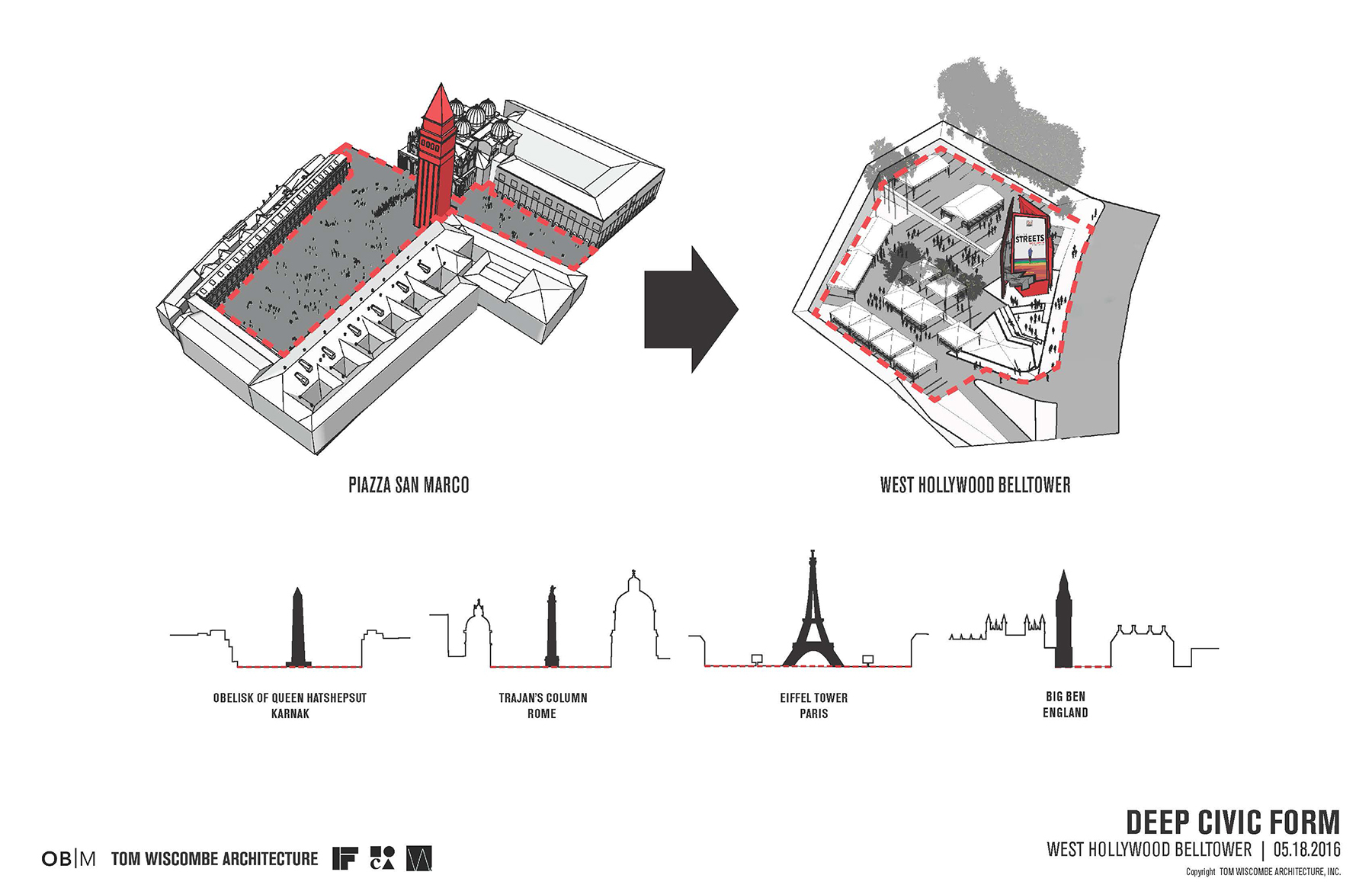 Known worldwide as "The Sunset Strip," Sunset Boulevard in West Hollywood is renowned not only for its vibrant history as an entertainment and nightlife destination, but it is also famous for its colorful and distinct outdoor advertising. Visitors from all over the globe come to West Hollywood to experience iconic destinations on The Sunset Strip. To expand this history of creativity, the City is currently reviewing its policies regarding billboards on Sunset Boulevard in order to support greater creativity and innovation, while ensuring that billboards act as good neighbors and take into account the needs and concerns of residents, businesses, and the greater community.
Additional details and images from the four finalists' proposals are available at www.weho.org/sunsetsigns.