SCI-Arc Faculty Design New Social Housing for Rural Mexico
Mexico's Institute of the National Fund for Workers' Housing, (INFONAVIT), recently invited 90 design offices to present proposals for a new national housing model. INFONAVIT is a federally-administered program that works with labor, business, and government to help Mexican citizens exercise a constitutional right to dignified housing. Six SCI-Arc faculty members were selected to finalize designs to address housing needs in a variety of environmental and economic climates across the nation:
Griffin Enright- Vice Director John Enright, and SCI-Arc Faculty Margaret Griffin;
Pita + Bloom- Graduate Thesis Coordinator Florencia Pita, and SCI-Arc Faculty Jacki Bloom;
Zago Architecture- SCI-Arc Faculty Andrew Zago; and
RNThomsen Architecture- SCI-Arc Faculty Russell Thomsen.
"We are proud and excited that many of our faculty are part of this ambitious project," says SCI-Arc Director Hernan Diaz Alonso. "We see it as an organic development of our commitment with Mexico, and to tackle complex architecture problems with the desire and hope that, despite constraints, ambitious ideas can prevail."
The designs will be incorporated into a master plan by New York-based MOS Architects into a prototype neighborhood of unique houses. Construction will commence in September of 2017 in Apan, Hidalgo, Mexico.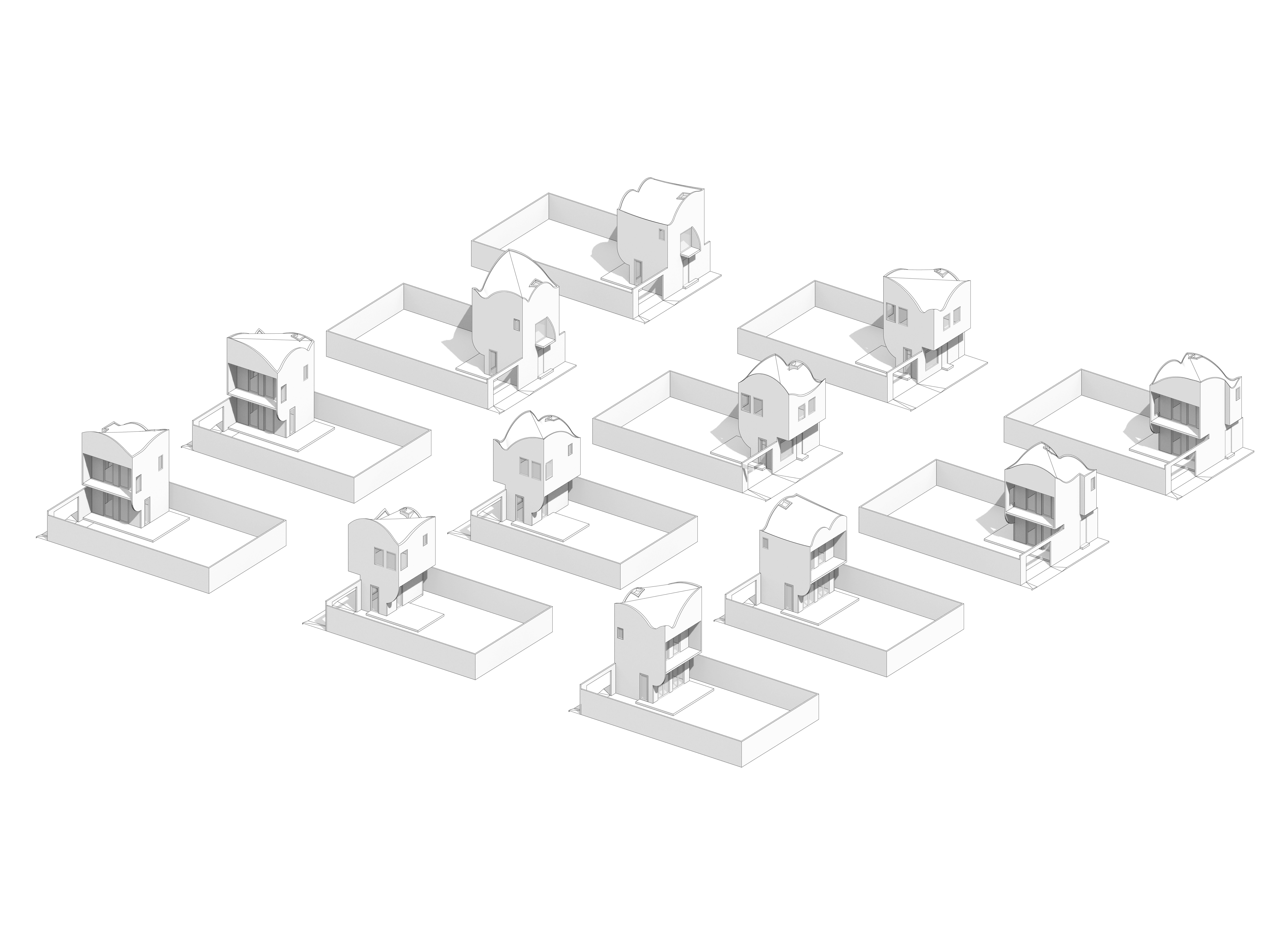 Small House with a Big Personality by Griffin Enright
Leveraging the region's common concrete construction methods, a familiar concrete frame and slab delivers a surprising form that combines an atypical ruled surface and the candela/thin-shell concrete roof structure that figures prominently in Mexico's architectural heritage. A compact footprint lends a vertical presence in which each structure features four variable ruled-surface roof configurations. The firm's design includes three residential unit prototypes, each measuring 480 square feet and two-levels. Narrow stairs to two bedrooms and a bath are lit by a skylight above. Upstairs lofts in the thin shell roof-system provide additional sleeping or storage. Porches or overhangs extend interior living spaces into the yard. Of the 12 roof configurations, each generates its own elevation profile for a distinct character. A single unit stands self-contained and is designed to negotiate dense, urban relationships adaptable to varying plot sizes and solar orientations.
"What fascinated me working on the house was the scale," Griffin says. "We worked on this design challenge as though we were going to live there; to really imagine how a small space could work but feel much bigger."
Comfort is not compromised for density. Higher-than-average ceiling heights on both levels make the home feel bigger than it really is. The living quarters on the ground floor feature nine-foot ceilings, and the bedrooms on the second floor are high enough for lofts. This extra height affords room for larger families of up to six or eight.
Medianera by Pita + Bloom
Medianera, which translates to "party wall," from Spanish, is used as an architectural element of inclusion rather than as a traditional one of division. By establishing a party wall towards the center of a rural property, the medianera creates multiple expansion possibilities for a dwelling complex. Additional small structures can be added onto the criss-cross configuration of the party wall, or for outdoor living rooms and workspaces. Additional dwelling structures can be added to the porous concrete party wall, while remaining separate from the initial structure. As it is a design for low-income housing, readily available and local materials are sourced, while simple half-barrel vault ceilings allow for natural light, ventilation, and a larger sense of volume within a small dwelling.
"On an urban site, you have party walls separating you from your neighbor, but the party wall as a criss-cross at the center of multiple dwellings allows for family units to live amongst each other as neighbors," Pita explains. "The medianera is basically an urban boundary condition, re-established as an flexible datum to encompass several small homes on a rural site."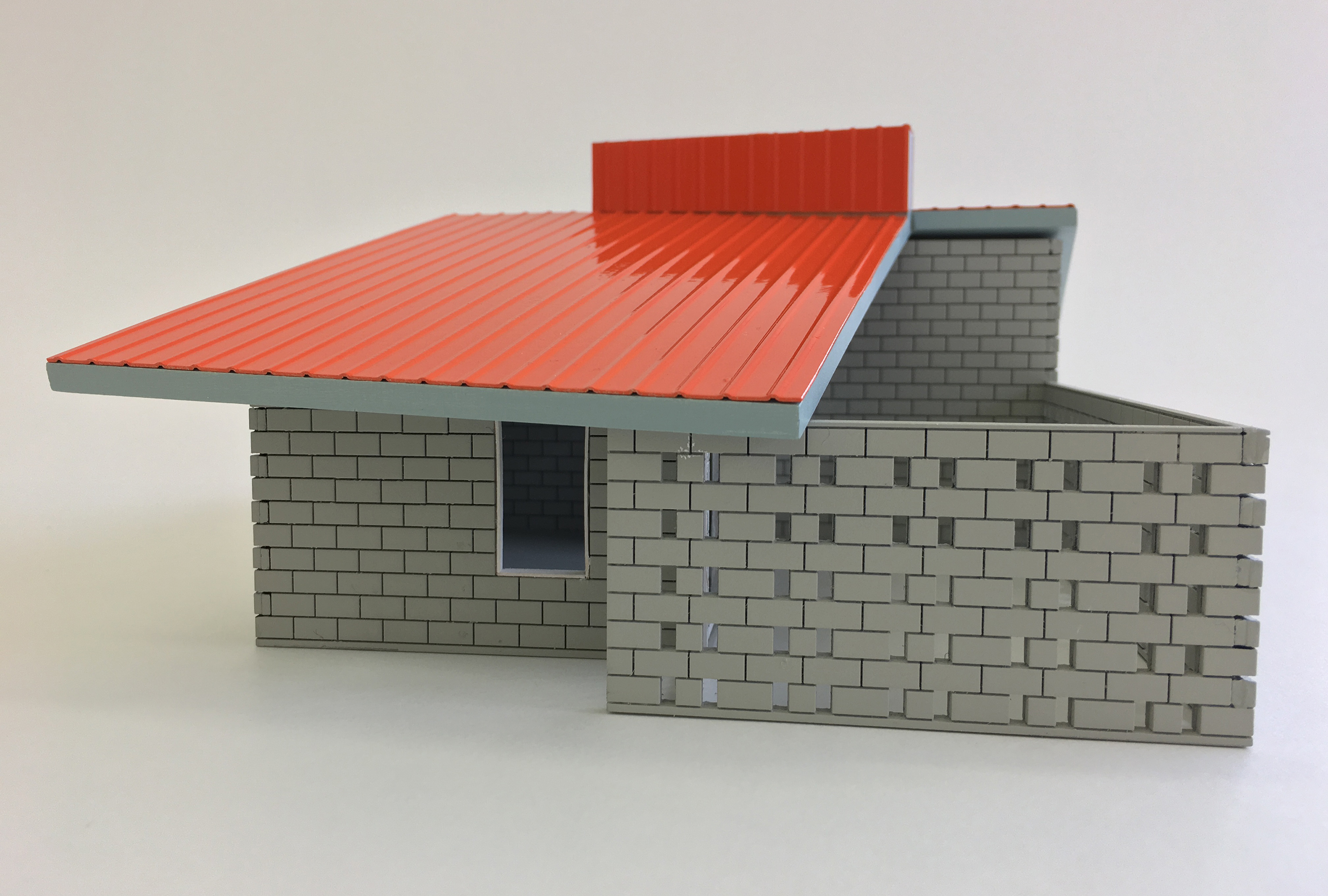 Casa Autoproyectar by Zago Architecture
Casa Autoproyectar is a single-story residence designed for self-construction by homeowners in Nanacamilpa de Mariano Arista, Tlaxcala. It is arranged around two courtyards, one semi-public and one private. The first is a forecourt defined by gate-access to the house. This court opens to a main living space with a kitchen and a large, glazed wall. A door leads to a second courtyard, a private garden with glazed doors to a bedroom. Constructed from concrete blocks, a brightly colored metal roof set at an angle to the rest of the house allows for circulation from the gate to the front door, and to the bedrooms in the rain. Despite its modest size, the house provides generous and nuanced living space.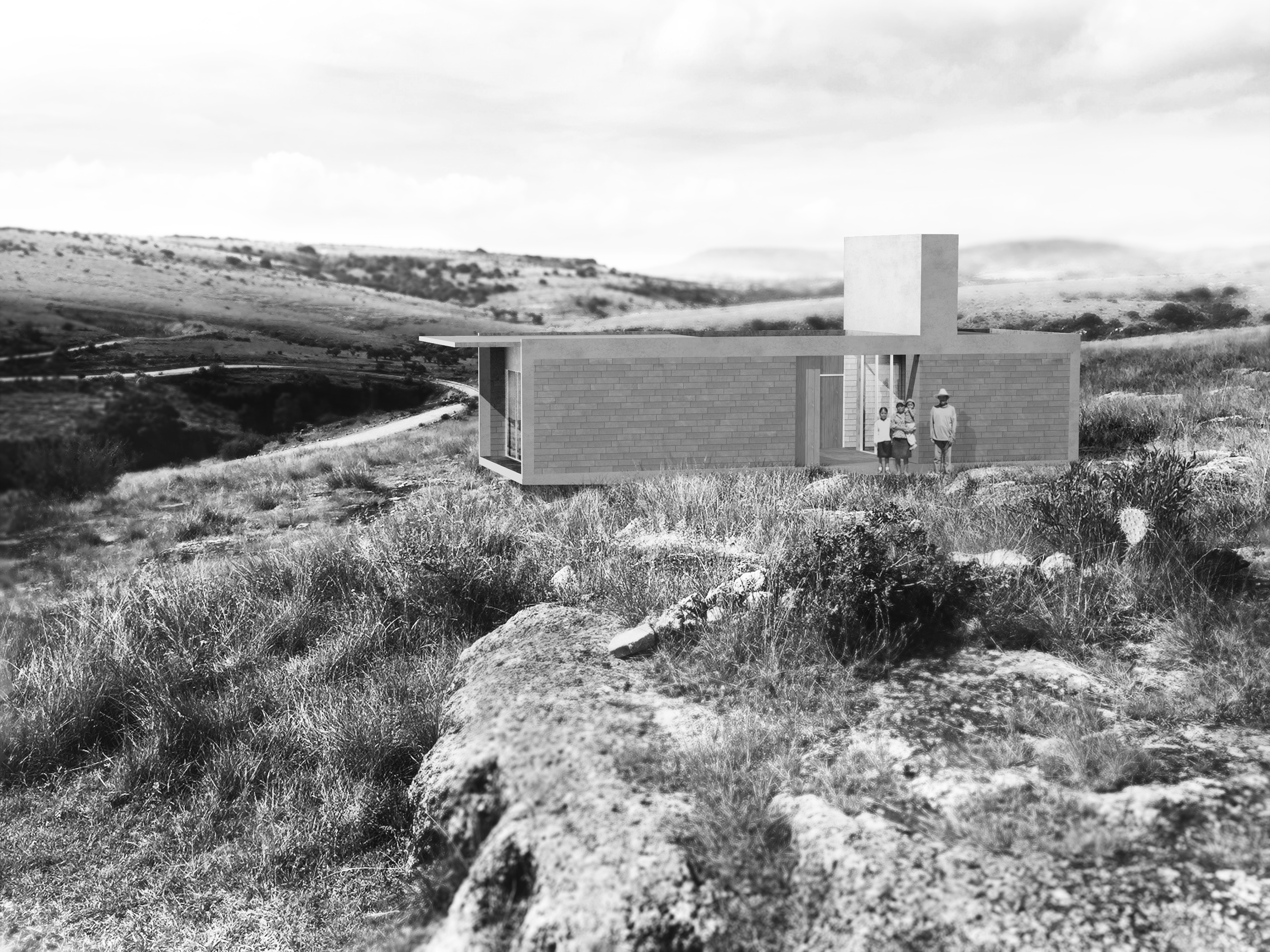 Modern Box by RNThomsen ARCHITECTURE
The Modern Box home exceeds "existenzminimum" using humble materials, forms and means to produce a well-proportioned dwelling. Poured-in-place concrete, concrete masonry units, and simple wood elements creates forms that respond to solar orientation to capture reflected light and produce shade in the semi-arid climate of Querétaro. An outdoor courtyard separates private sleeping spaces from shared living and cooking space. As an unassigned outdoor room, the shaded courtyard can be used as an outdoor garden or a commercial workspace. Its rectangular bar form enables a number of different ways the house might be expanded as an ensemble of buildings around shared, outdoor courtyards, or as one-room additions to the second story of the original house. In the vernacular building tradition, outdoor spaces on the flat roof areas can be used as work areas or sleeping porches.
"This problem of this modest house in Mexico has presented us with a dilemma: How can design provide the greatest amount of architecture with the least amount of building form?" Thomson asks. "I am pleased to take our work to the next stage of development, and very excited to see it realized alongside the work of so many other talented architects."
Out of the 90 design offices initially invited by INFONAVIT, a total of 10 SCI-Arc faculty were included: