SOM and P-A-T-T-E-R-N-S Propose Transformational Addition to the Los Angeles Skyline
Residents and visitors in the Los Angeles may see a major alteration in the downtown skyline in the next few years. LA-based developer City Century filed a project application with the City of Los Angeles' Department of Planning for a project called Olympia, located at the junction of Olympic Boulevard and the Harbor Freeway, and adjacent to L.A. Live, Staples Center and the Convention Center. Defined by three narrow, interconnected high-rise residential towers and new public space with outdoor shopping and dining experiences, Olympia has been designed to include more than 1,000 residential units; 40,000 square feet of retail and restaurant space; and more than 115,000 square feet of open, public spaces.
Skidmore, Owings & Merrill (SOM) and local firm P-A-T-T-E-R-N-S, founded by SCI-Arc faculty and Architectural Technologies Coordinator Marcelo Spina, designed a number of distinctive features that make Olympia unique. Three slender, terraced towers housing high-rise residential units will transform the Downtown Los Angeles skyline. Central living terraces in each tower embrace Southern California's temperate, Mediterranean climate while featuring 360-degree views of the Los Angeles basin.
"The collaboration between SOM and P-A-T-T-E-R-N-S for the Olympia project has stretched the team to explore uncommon ideas in search of common ground," says Paul Danna, FAIA, design director, SOM. "I believe the results will be architecture that is livable, intelligent, and embodies the spirit of Los Angeles."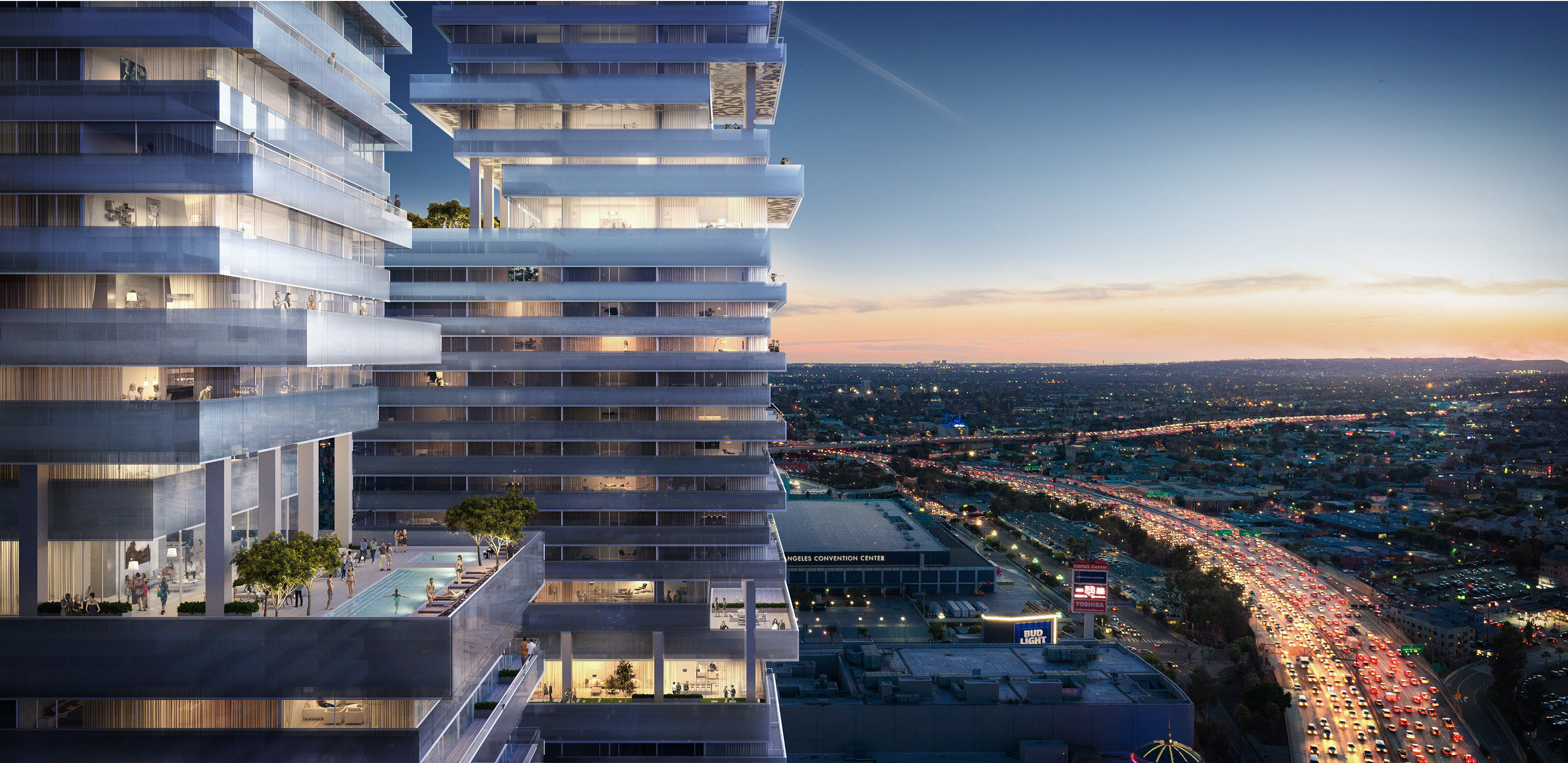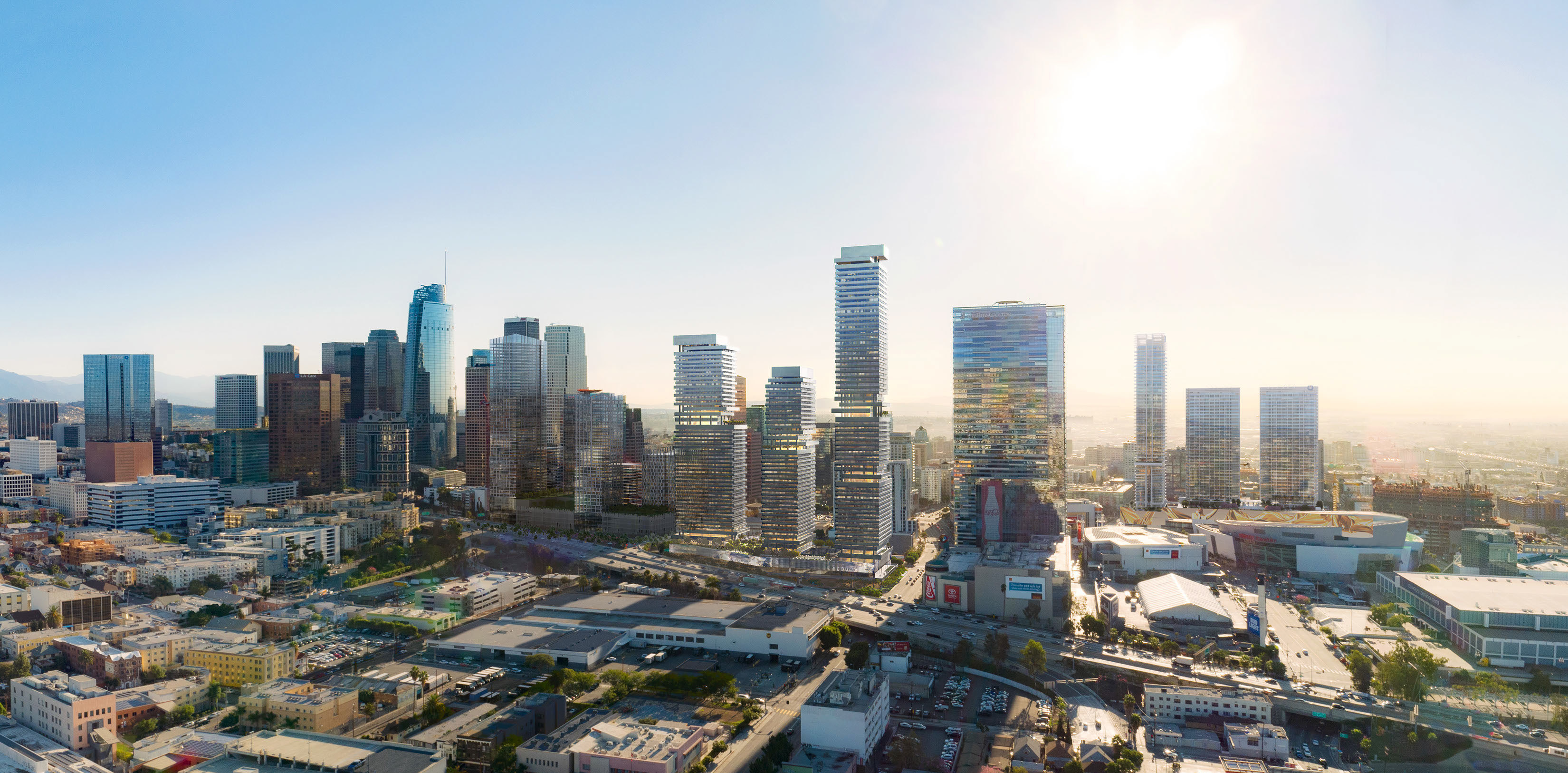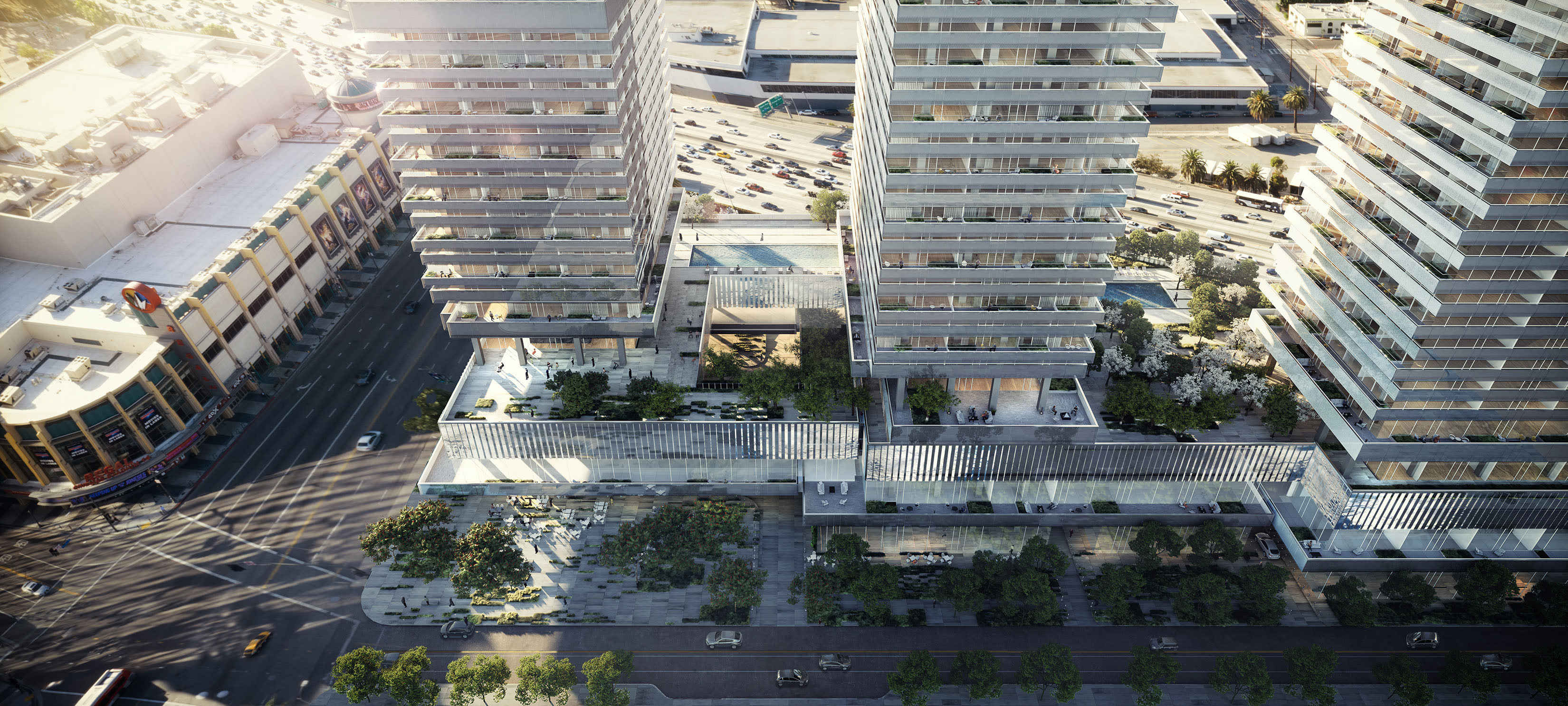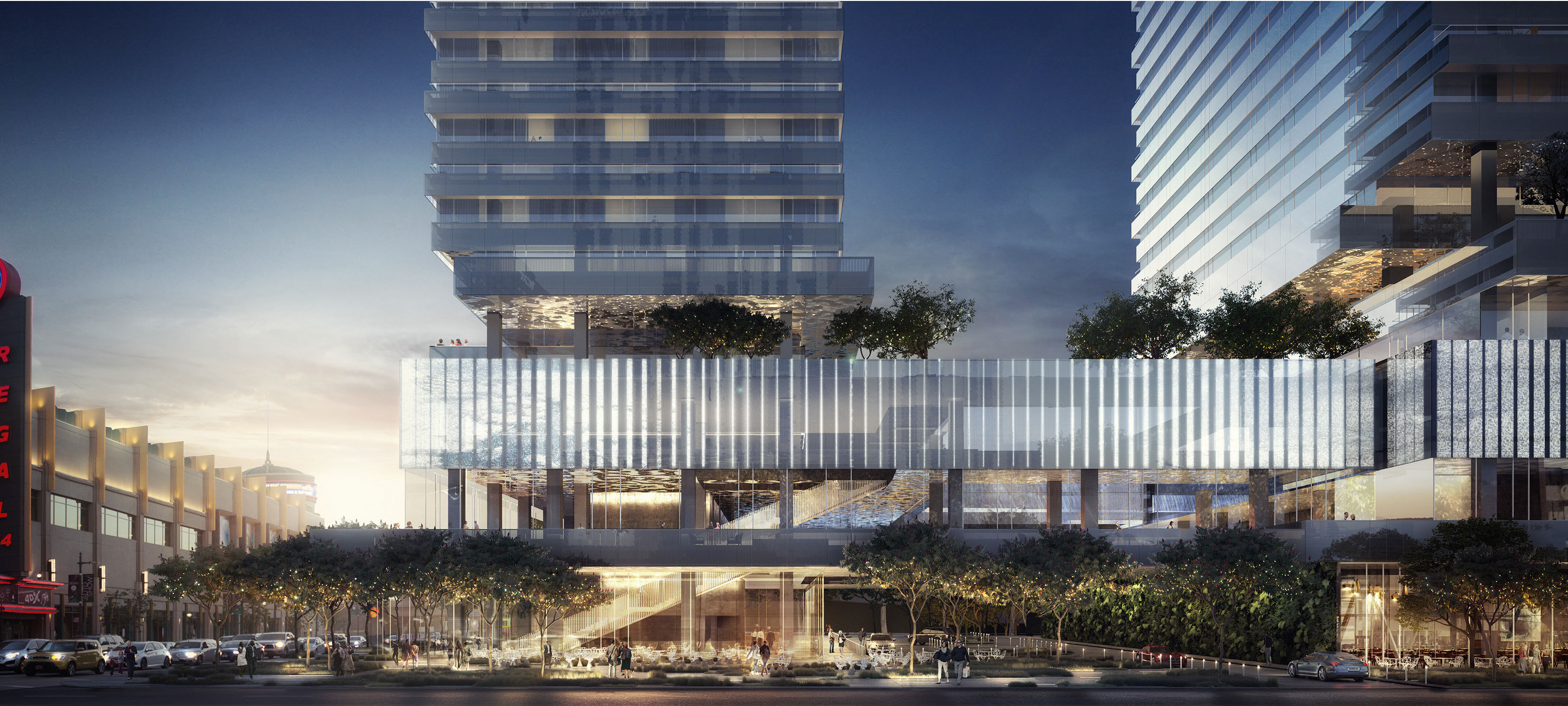 Part of that spirit includes a series of integrated common areas for creative, business, and social functions that will be accessible to tower residents. Open-air green space throughout all three towers connects at a podium along the Georgia Street frontage will be transformed by an urban park. Adjacent access to dining and a large plaza at the corner of Olympic Boulevard provides a link to LA Live, Staples Center, and the Convention Center. Transit-oriented planning ensures access to six bus routes and four Metro lines for residents, visitors, and guests.
"Through smart planning and intentional design, Olympia will connect a creative community of residents to the culture and resources of Downtown Los Angeles," Stuart Morkun, executive vice president, City Century said in a press release. "At the appropriate time, we look forward to discussing the project's significant economic, cultural and environmental benefits, as well as Olympia's defining contribution to Los Angeles' iconic and evolving skyline."
Design plans for Olympia comply with the Los Angeles Green Building Code and LEED Silver certification standards.