Highlights from SCI-Arc's Fall 2017 Semester
The fall 2017 semester at SCI-Arc culminated with final reviews in mid-December. Elena Manferdini, Graduate Program Director, and Tom Wiscombe, Undergraduate Program Chair, shared highlights from the semester, which included lectures and courses led by luminaries from related fields that inspired students to view the world through the lenses of fiction, narrative, and storytelling. SCI-Arc students also explored the potential of social media in architectural discourse and investigated how technology can improve upon conventional approaches to practice. Students were encouraged to think abstractly while simultaneously considering real-world implications related to social, political, and economic issues as they conceived design solutions for their final studio projects.
Undergraduate Fall 2017 Semester
In spring 2017, SCI-Arc introduced the Cinema Series as part of its liberal arts curriculum. The school hosted a lecture by Jan Harlan, Stanley Kubrick's producer from 1975–1999, and a conversation between architect Craig Hodgetts and Syd Mead—the renowned science-fiction designer known for his work on Blade Runner, Tron, 2010, Aliens, and Blade Runner 2049.
"I thought I knew everything about Mead because I've always been a huge fan," Wiscombe says, while admitting that he was surprised by the small format of Mead's hand-rendered works. "Mead's panoramic drawings depict images of entire worlds, and yet they are only 50 inches wide so he could take his portfolio around to movie studios."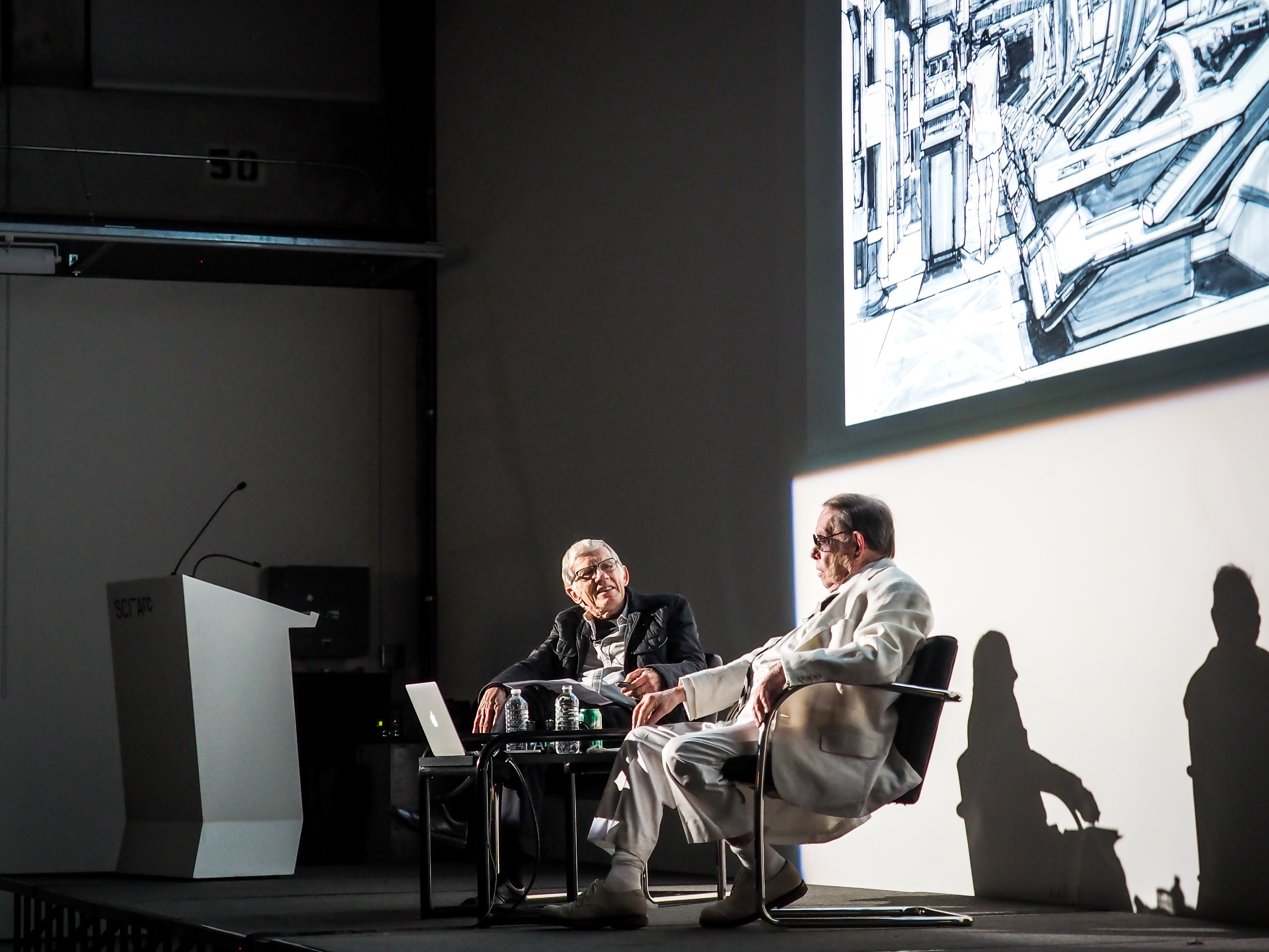 Simon Critchley—who has made a career out of bringing philosophy to people through popular subjects from football to David Bowie—led a masterclass as part of the liberal arts curriculum. "These programs are intended to support the entire school and are important for its evolution in terms of the engagement of outside issues," Wiscombe says. "We can promote interdisciplinary collaboration without sacrificing our expertise."
The themes of curiosity and exploration pervaded the project briefs set forth in undergraduate studios. Maxi Spina's third-year 3A studio challenged students to conceive towers that reflect an understanding of structure and tectonics, while Ramiro Diaz-Granados's studio called for students to develop mixed-use projects within the rapidly gentrifying neighborhood of Boyle Heights in East Los Angeles. The 4A studio, "Positions," taught by Wiscombe, Diaz-Granados, David Ruy, and Darin Johnstone, prompted students to take theoretical and formal stances related to architecture.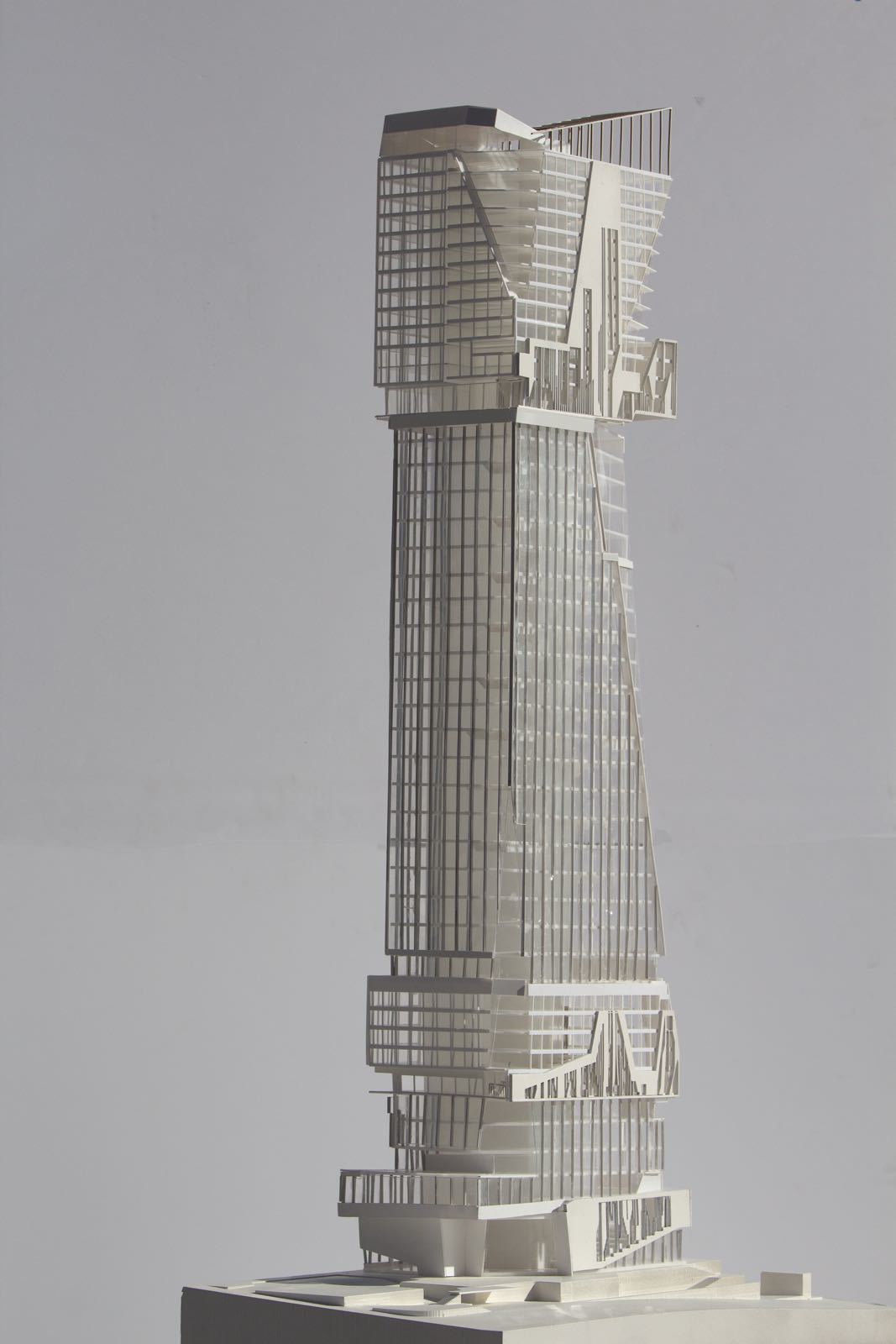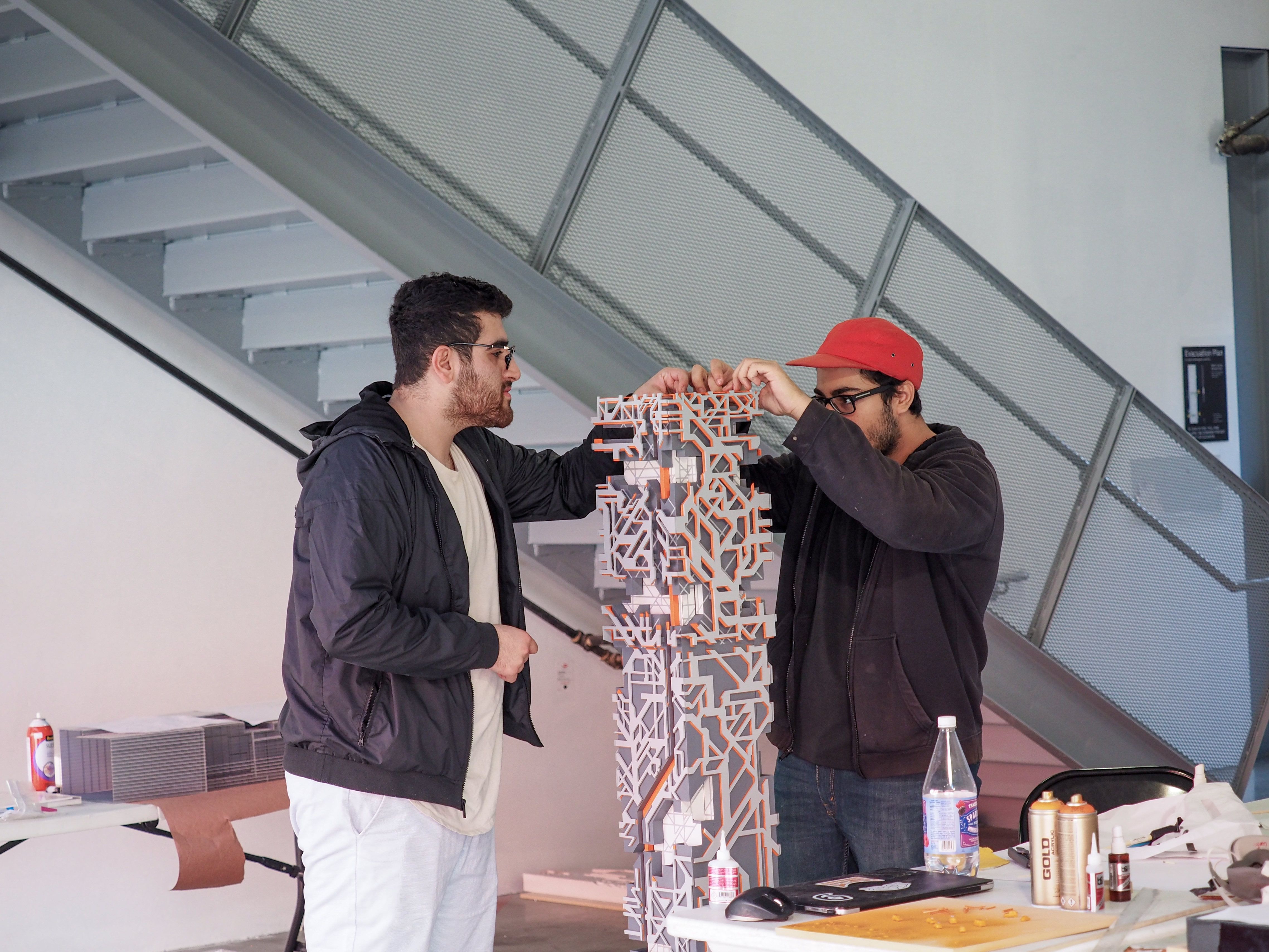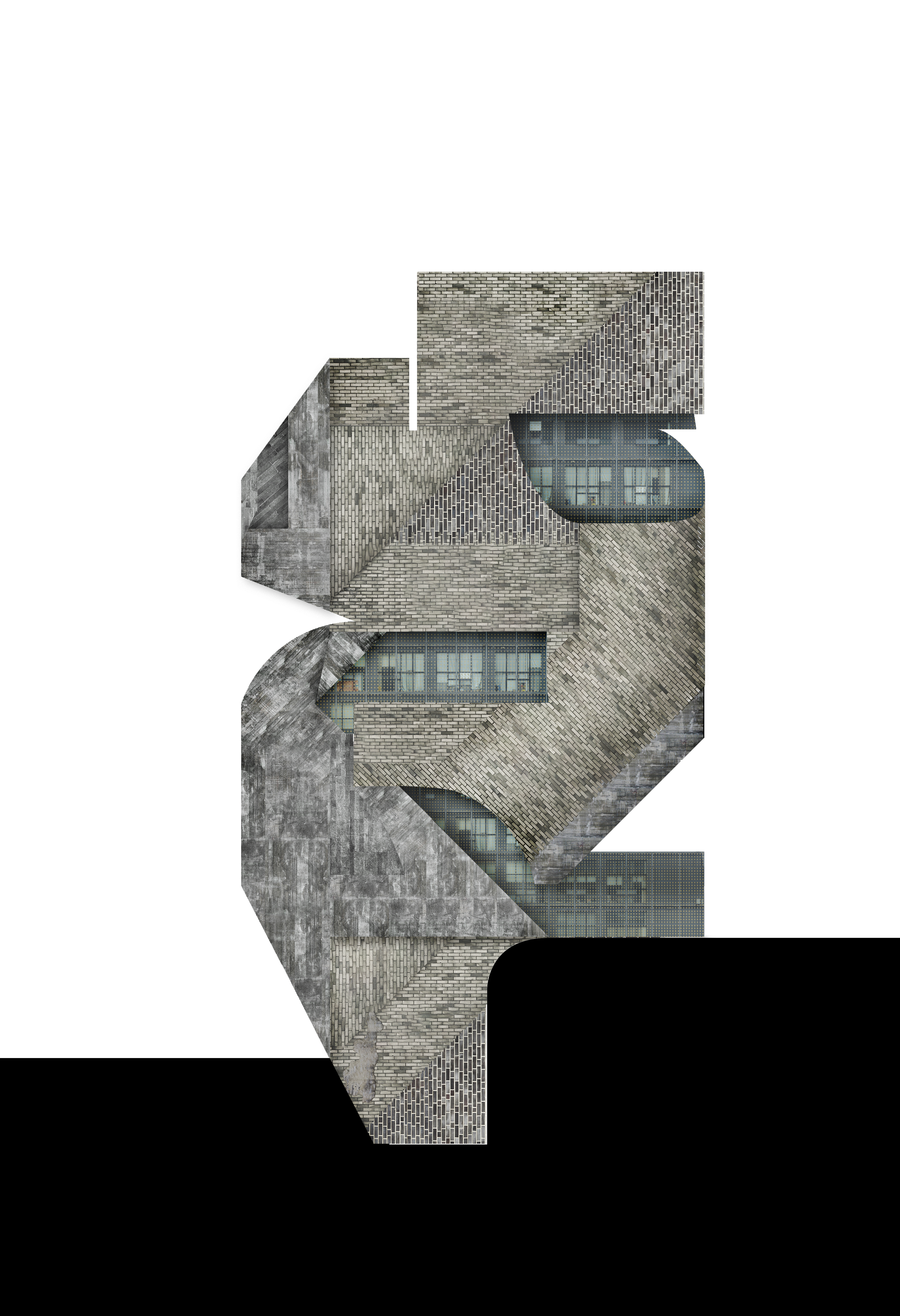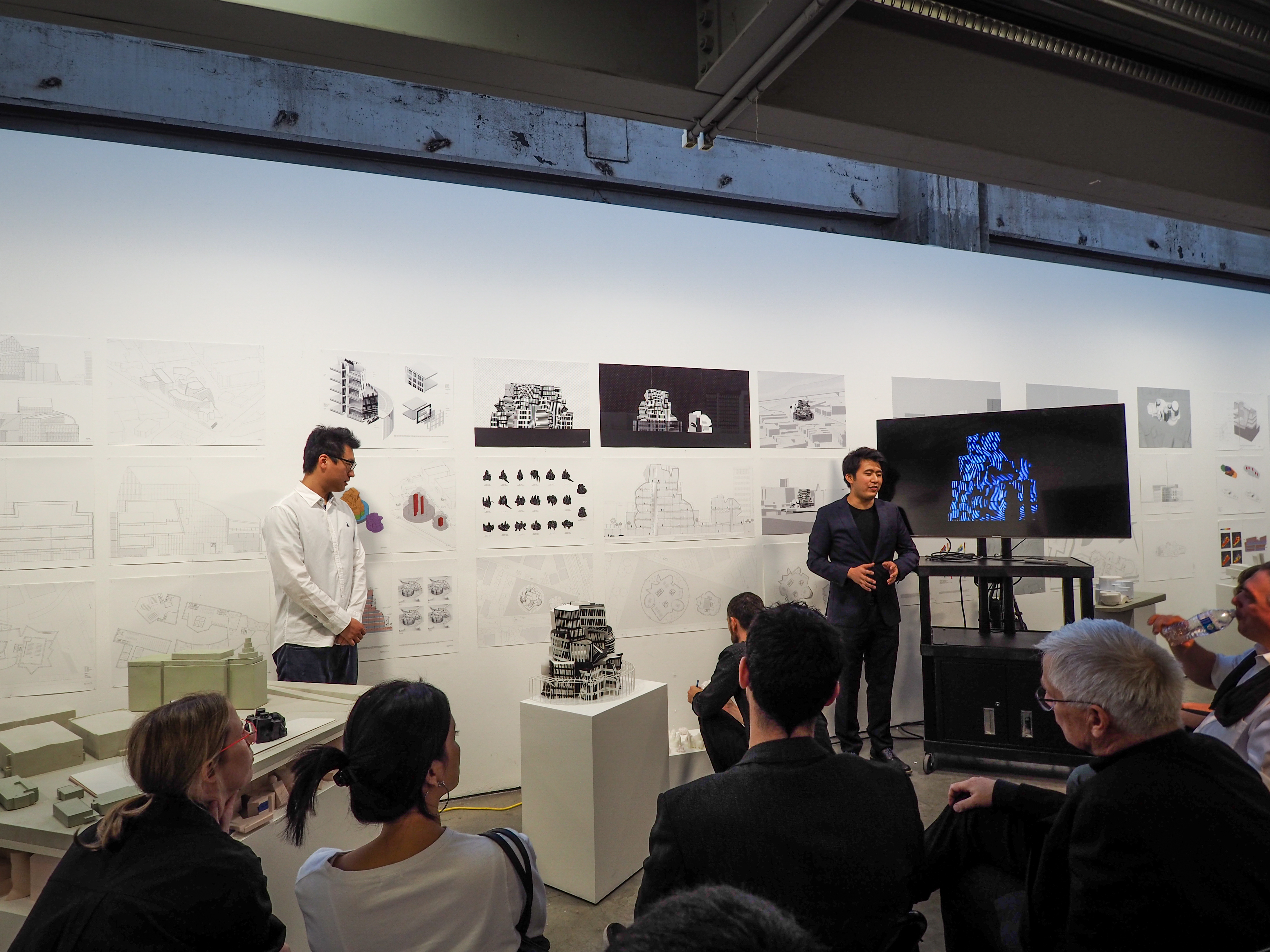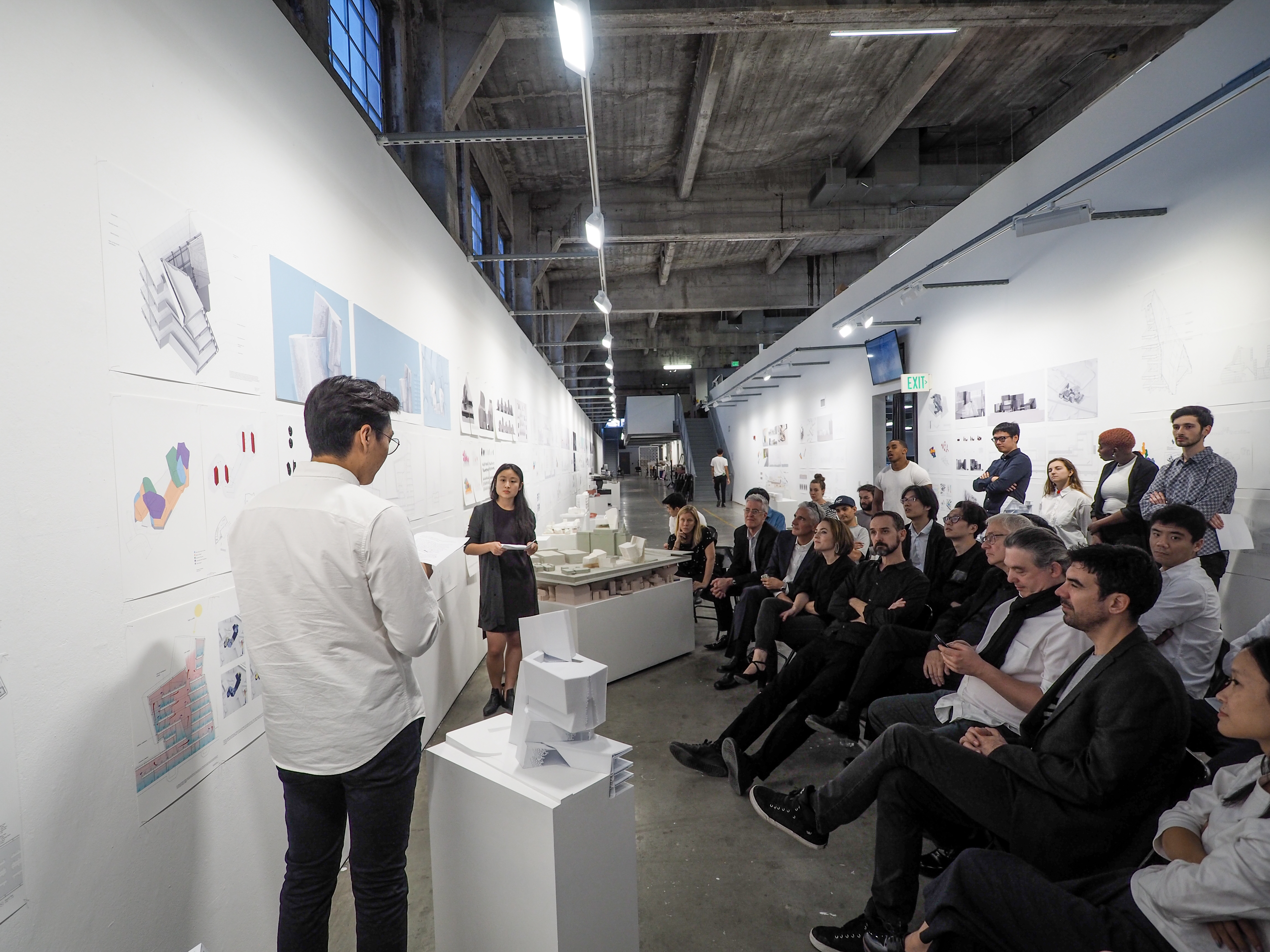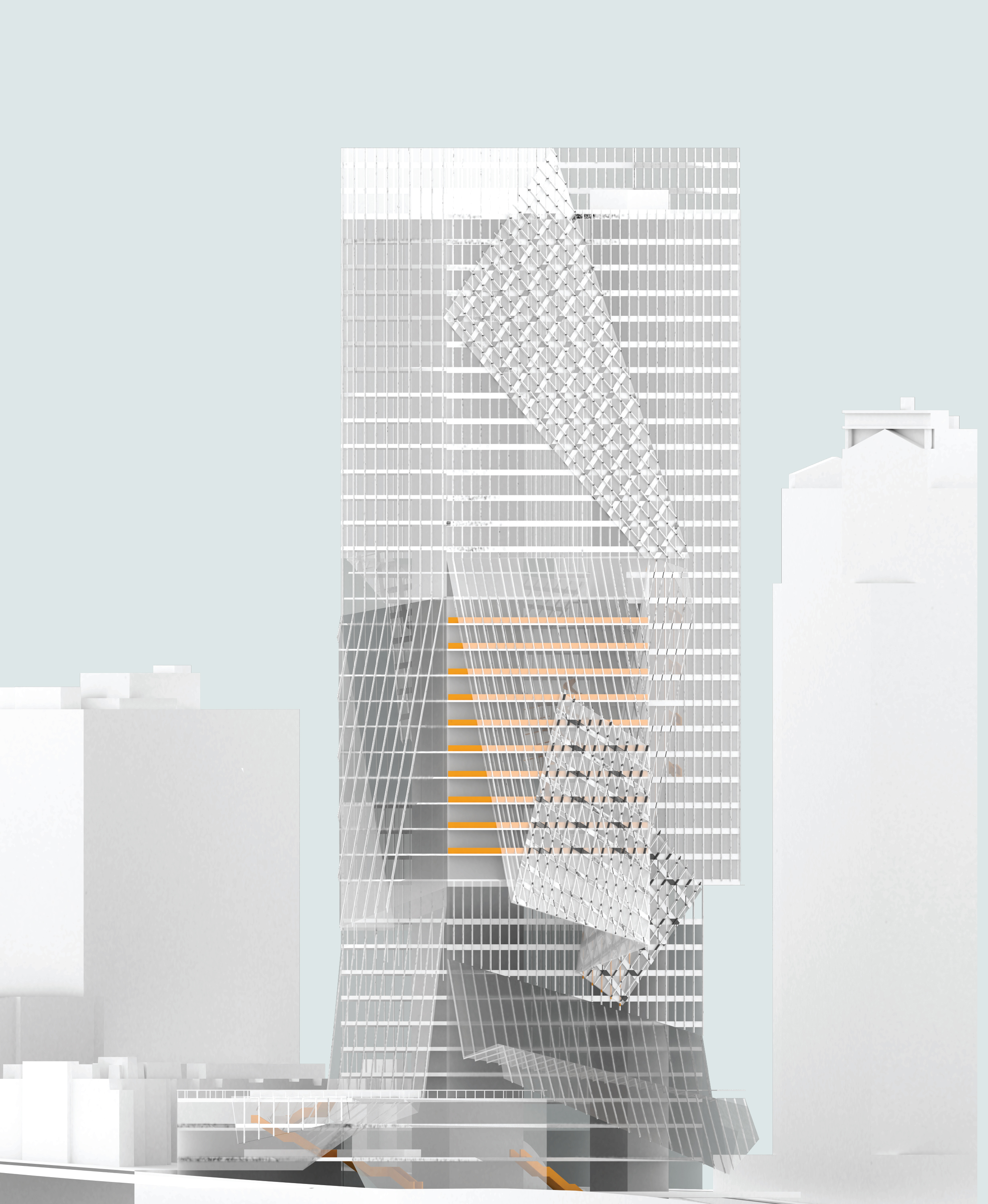 Across the undergraduate program Wiscombe has made it a priority to push students to find their voices. In addition to incorporating courses on rhetoric and debate into the curriculum, Wiscombe facilitates intimate, in-depth conversations between small groups of students on a range of topics, and several have been edited and published on widely read platforms like Archinect and ArchDaily.