How SCI-Arc's Making + Meaning Program Introduces Architecture to Chefs, Biologists, Set Designers and More
Architecture, for the uninitiated, is a daunting subject—it can sometimes takes years of formal schooling just to grasp the complexities of architect-speak. Luckily for adults who want to learn more about the profession for a potential change in career, there's SCI-Arc's Making + Meaning.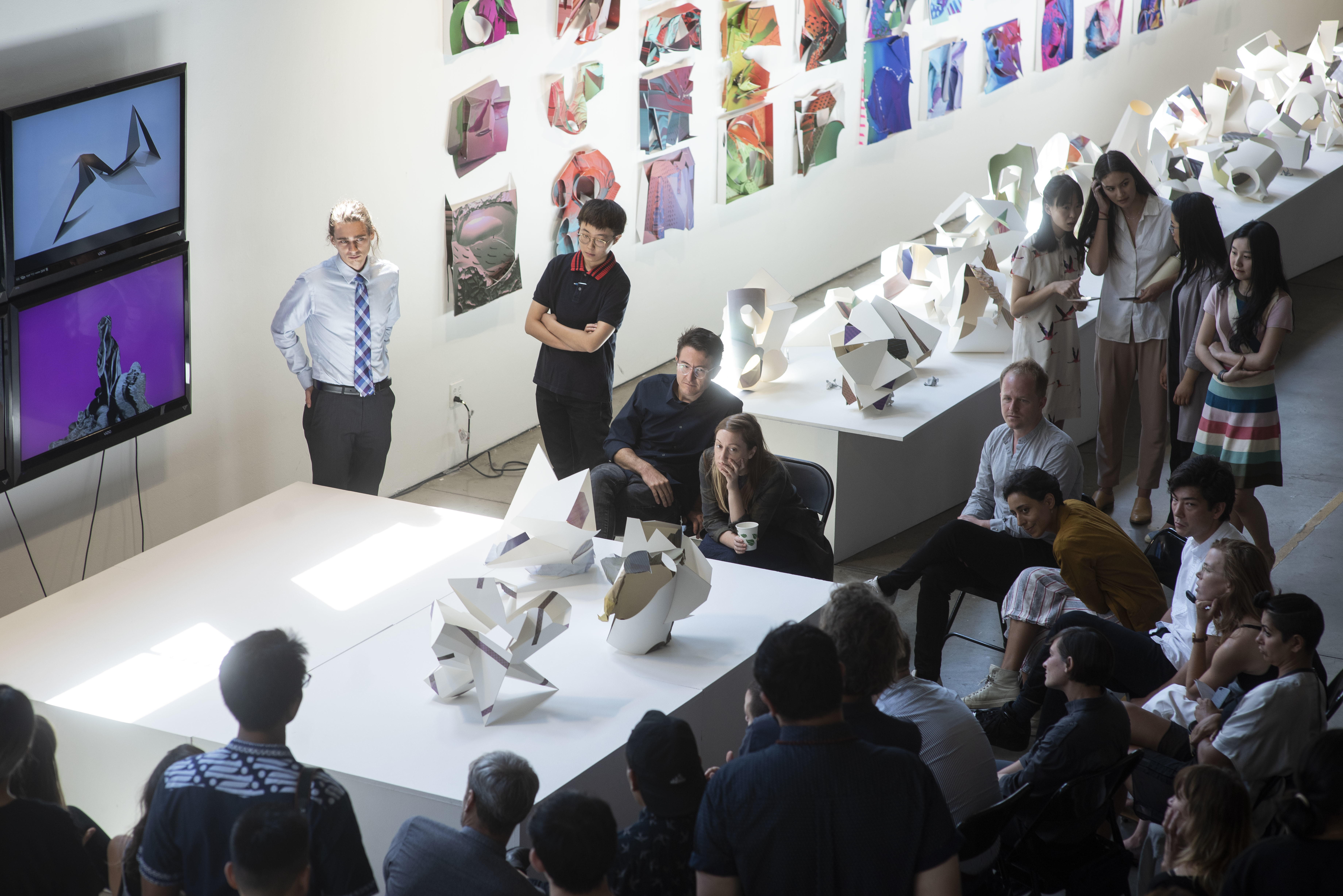 The latest edition of the four-week summer program wrapped at SCI-Arc in August, having introduced 55 students of various backgrounds to what program coordinator Alexis Rochas describes as, "the fundamentals of architecture and experimentation." He and fellow faculty members Maya Alam, Matthew Au, and David Eskenazi led their students in the basics of digital fabrication, providing hands-on instruction in 3D-scanning and various design softwares. In addition, they also challenged their students to be creative, and to experiment in non-traditional materials and compositional approaches.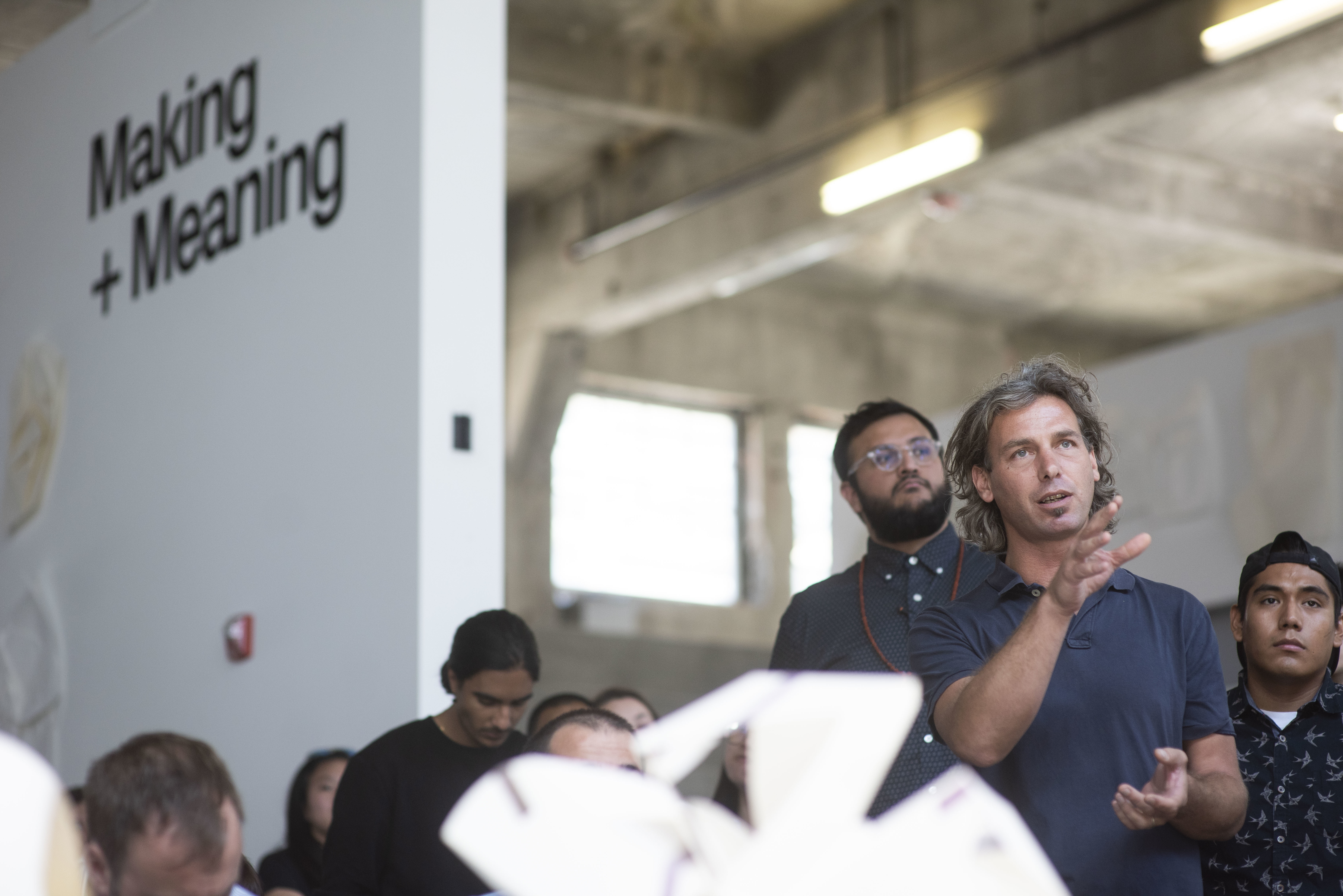 "It was always like a bit of a throwing a curveball at them," Eskenazi says, referring to certain assignments that didn't have a clear and immediate relationship to architecture. The first project of the program, for example, was for student teams to 3D scan each other's bodies, then texture map, render, and physically model them. Although it wasn't clear to students at first, it was an exercise that used the body to explore photogrammetry techniques and spatial relationships.
"It's a learning-through-making scenario," Eskenazi adds. "Even though it wasn't designing a building it was working through the same methods, questions, and problems of any architectural project, whether it's a building or a piece of furniture."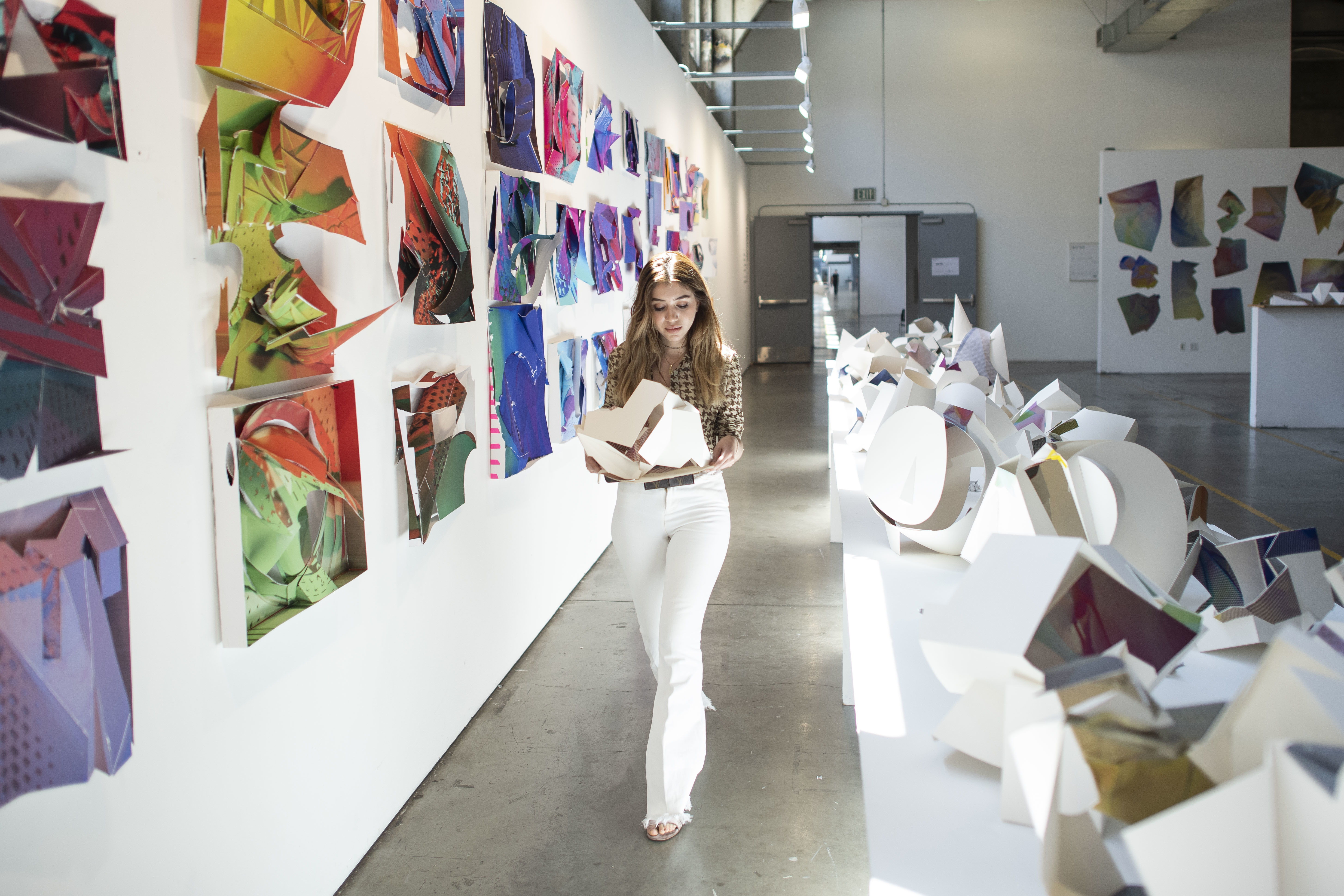 Over the course of the program, students also explored the creation of texture and form across various media, including Rhino, Adobe Photoshop, hand-built paper models, model photography and Augmented reality visualization. They also traveled to three iconic Los Angeles landmarks — the Rudolf Schindler House in West Hollywood, Frank Lloyd Wright's Hollyhock House in East Hollywood, and John C. Austin and Frederick M. Ashley's observatory in Griffith Park — that exemplify the relationship between architecture and landscape in Los Angeles.
"Our work was mostly helping students develop their ideas in response to each assignment, discussing different mediums and processes and the opportunities of each of them," says Eskenazi. In its activities and modes of thinking, diversity proved to be one of Making + Meaning's greatest strengths — both on the side of programming as well as the students' range of backgrounds. Participants this year included architecture students, Hollywood set designers, ceramicists, musicians, and artists, some interested in a serious change of careers, and others curious about the possibilities of architecture school.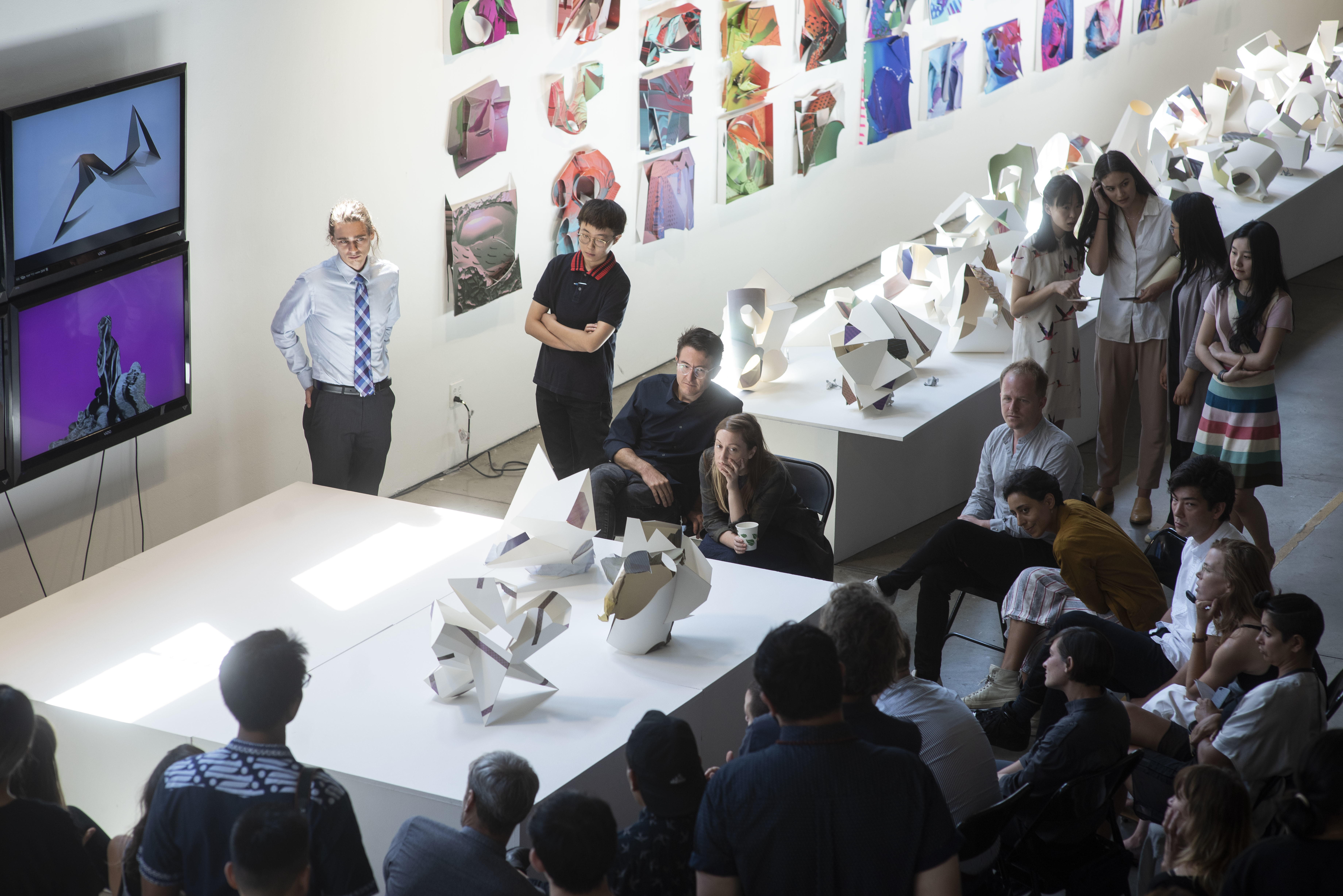 "It was interesting to hear about everyone's background," says Eskenazi, from the biologist who would compare a project to the structure of a cell, to the chef who could compare the process of cooking to that of design. "Most people could identify architecture with some other creative thing they had done in the past that had allowed them to be creative, even if it didn't seem creative at the time." In hindsight, however, it turns out that there's meaning to everything we make.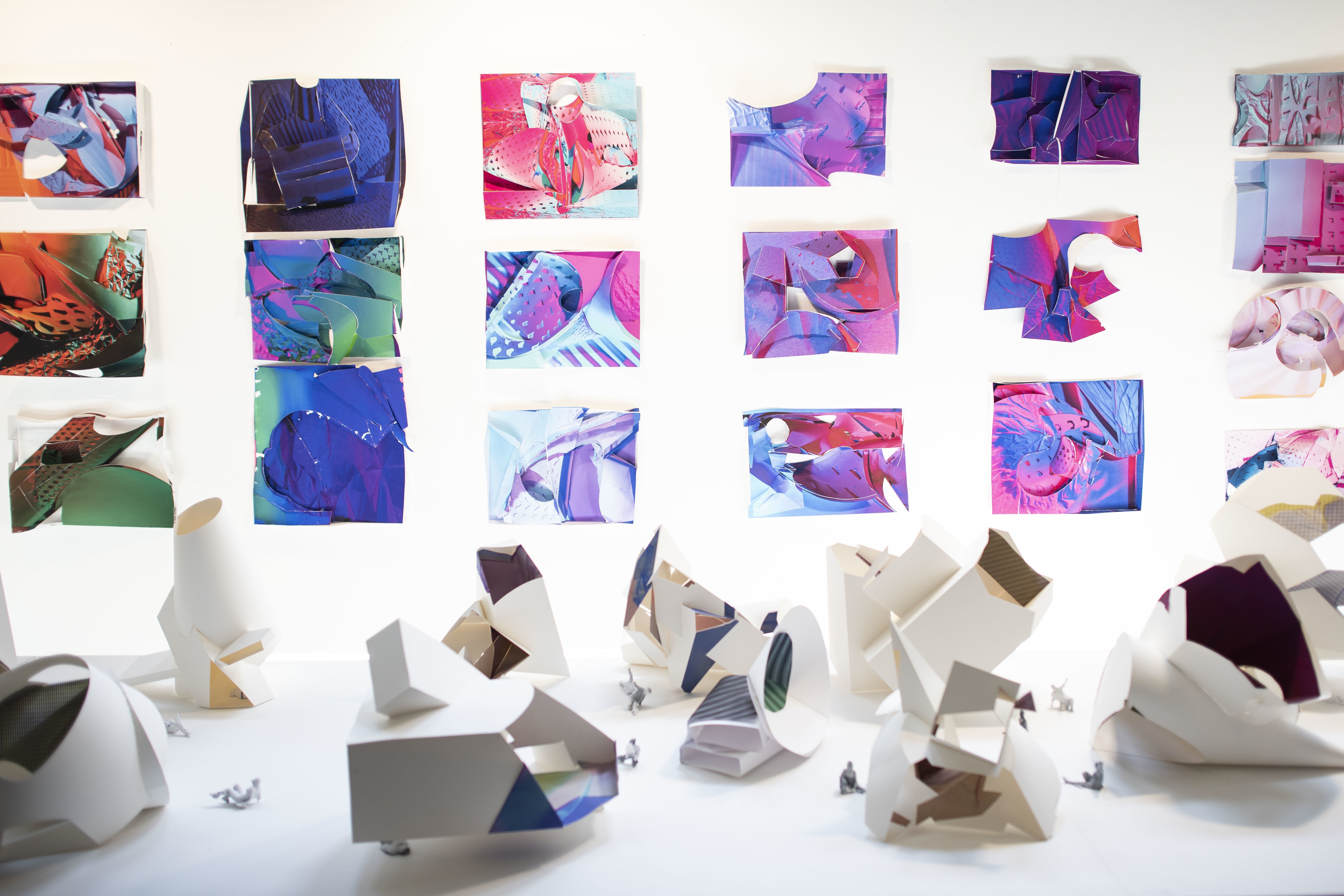 The Japanese American Cultural & Community Center will be featuring the work of Making + Meaning 2018 at the Doizaki Gallery located in the heart of Little Tokyo through October 28th.
The exhibition, KAMI TO KAMI II: SCI-ARC X WASHI, blends together the 1,000-year-old tradition of washi and digital technology to create a compelling visual universe exploring surface, texture and color in paper making. The show features artwork developed by students during SCI-Arc's 2018 Making and Meaning Summer program and is testament to the diverse and in-depth work developed by SCI-Arc students in exploring the possibilities of architectural representation.