OMA's Ippolito Pestellini Laparelli on Blurring Lines Between Art and Architecture at Manifesta
Italian architect Ippolito Pestellini Laparelli is a partner at OMA's Rotterdam office and one of four creative mediators at "The Planetary Garden. Cultivating Coexistence," the 12th edition of the nomadic European contemporary art biennial Manifesta, which opened in Palermo in June. He led the research for "Palermo Atlas," an urban study on the Sicilian capital that served as the foundation for a new curatorial approach. Below, he discusses how they translated their findings into an exhibition.
Manifesta came to us and asked if we could do a pre-biennial exploration of the city, almost like a master plan, a classic urban study. To me it was a little bit strange to do that for a biennial of contemporary art, but what happened is that Manifesta became very conscious of the ambiguities of being a temporary event, coming into a place like a UFO without even establishing some kind of connection to the territory of the host city.
The biennial decided for this edition to introduce a new curatorial model and to give themselves different tools to work with. As you know, we're also a research-based office, and we use our practice to investigate current urgent phenomena. We decided to use the Atlas to decode some of the complexities of Palermo, specifically focusing on one thing: How Palermo can be understood and navigated not as a city, but rather a geography—a geographic point in a network of flows that have planetary scales. These are flows of people, flows of data, flows of germs, of animals, of species. Because of everything that overlaps in Palermo—the refugee crisis, climate change, rapid development of the city under the impulse of mass tourism, for example—Palermo is really the right place to tell the status quo of the world.
We found several interesting conditions. There are neighborhoods in the historical centers that are more similar to Accra or Lagos today in their social compositions and the way that the neighborhoods are organized. The largest foreign community here is Tamil, from Southeast Asia. Palermo is a switchpoint of fiber optic cables transferring data at the speed of light as far as Japan. It's a place where a diaspora of people has also generated a diaspora of seeds and techniques. Because of climate change today, a Tamil farmer feels more at home here than back home.
What we tried to do was use Manifesta as a stage to discuss politics outside of governmental structures, through cultural production and the expansion of the discussion into other fields. Co-existing yes, between people, but also man and nature, man and technology, man and species. That's why the garden is used as a model in a way where all these factors—technology, data, information, development, toxicity—are also somehow included. Gardens are based on the productive encounter of diversity. That became the central narrative to discuss coexistence. There's a clear resonance between the political agenda of this place and the political agenda of Manifesta. The administration has launched a very courageous plan to recast human mobility as an inalienable right and also to recognize the possibility of abolishing the resident's permit in Europe. It's an extremely debated topic. In Europe, they're talking about the opposite and creating more barriers.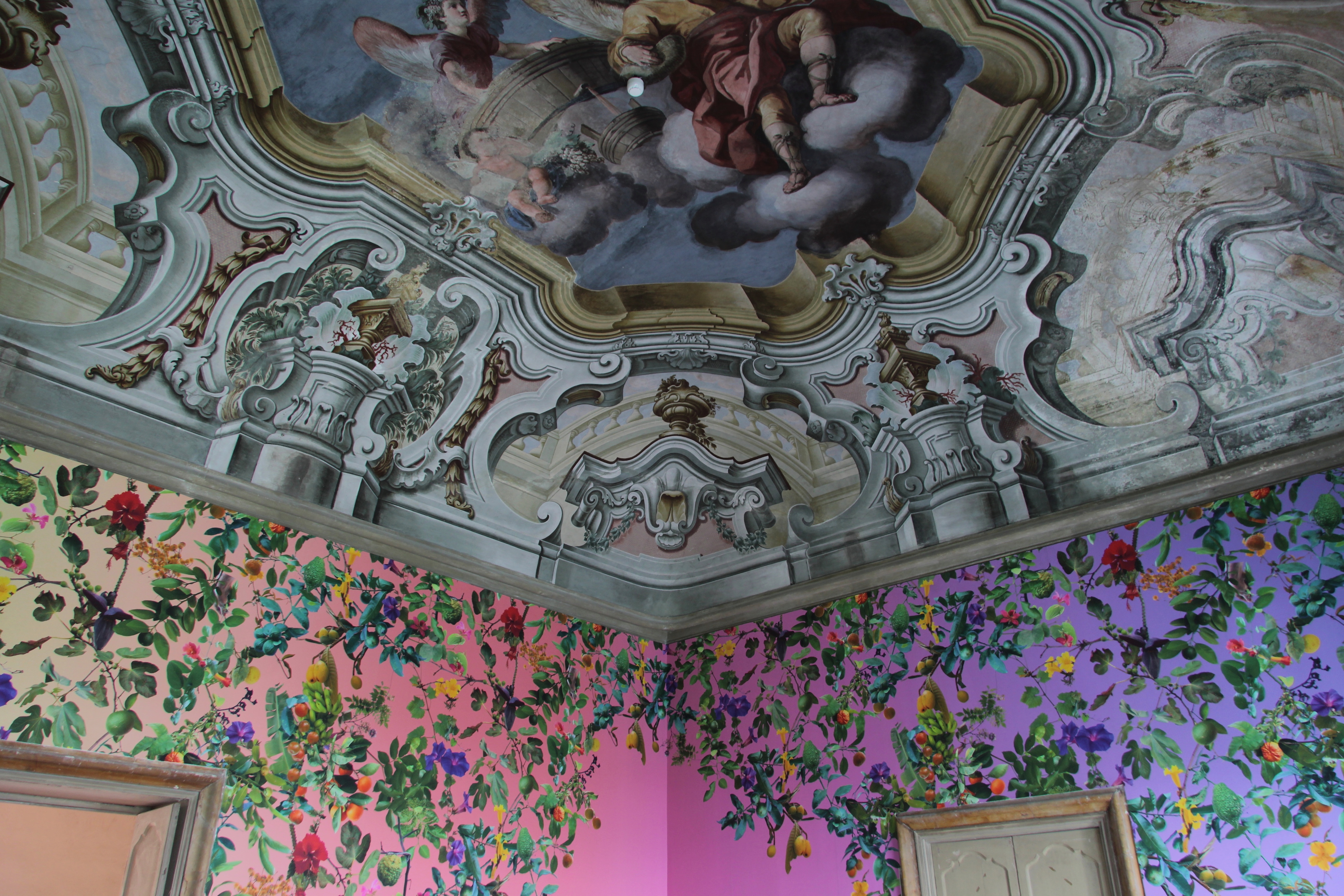 The complexity of these conditions brought a selection of participants who are not only artists. We have architects and botanists, etymologists, writers, filmmakers, investigative journalists, activists, anthropologists and so on. It's a very diversified biennial. As far as architects, there's the Brussels-based collective Rotor, which discovered the concrete skeleton of an unfinished Mafia development Palermo on a hill called Pizzo Sella. It's a place which has very negative connotations. It's the villain in its own story, but it also has mind-blowing panoramic views on the city. They took that and created a beautiful project with minimal intervention, a sort of belvedere open to the public. It shifts the perspective of the place. To look back at the incredible panorama, they changed the meaning of it.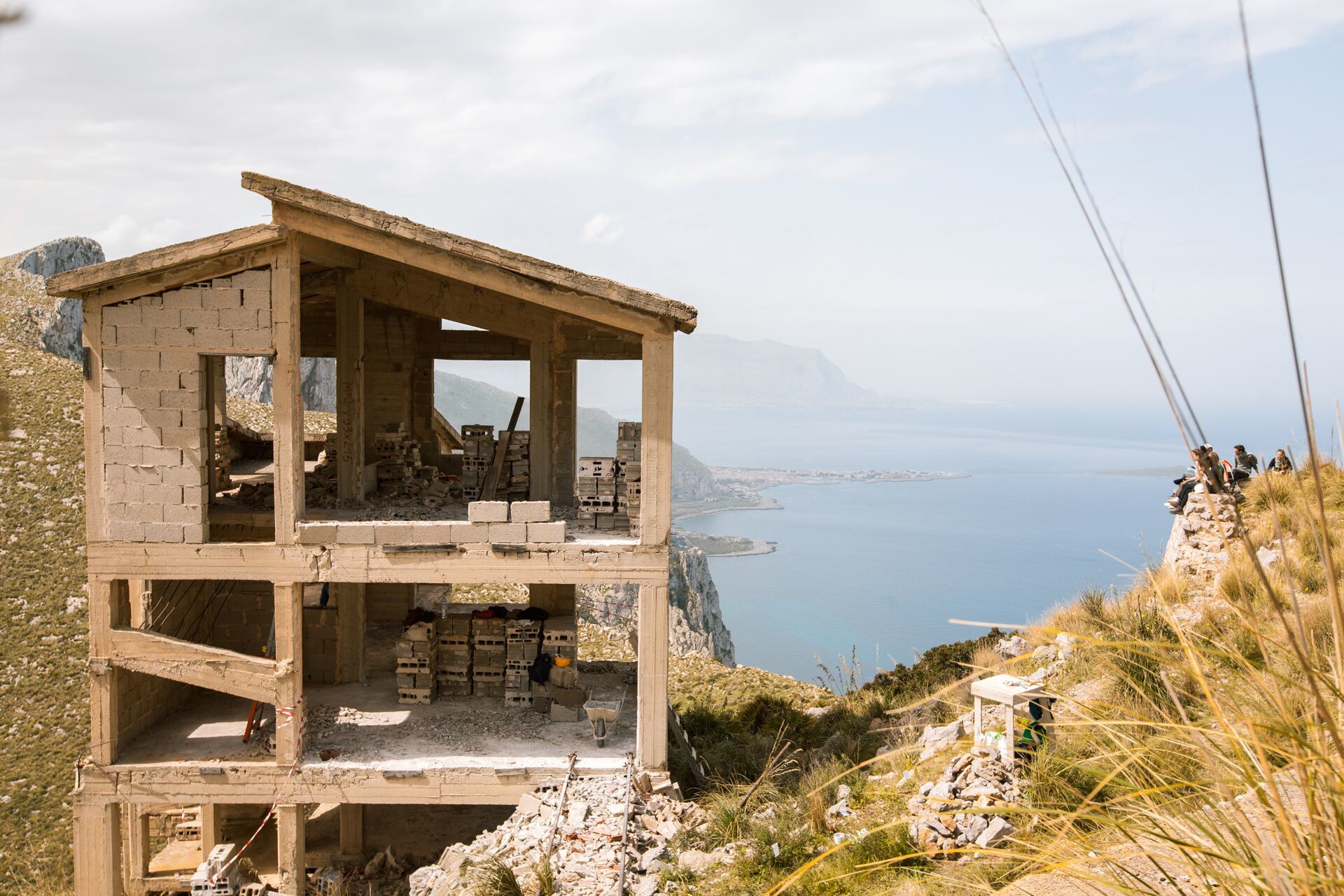 There's also Cooking Sections, a duo in which only one is an architect, but they're spatial practitioners. They looked at traditional Sicilian techniques where they used to water without water. Traditionally, these structures are called giardini panteschi, and they simply enclose trees in structures that can contain humidity. It's a double emancipation: Because you don't need water, this is an emancipation from recurring drought, which here is a very urgent problem. It's also an emancipation from water as a form of territorial control because the Mafia here emerged out of the distribution of it. They've been working with the university of Palermo to reinstall some of these old techniques, and the trees have sensors. They register whether the trees are doing fine, and this data is delivered in real time inside Teatro Garibaldi and our website.
I was looking to other biennials and it seemed that everyone is becoming more interdisciplinary. There's a global consensus that as a model, the dominant identity of biennials is finished. And now also maybe the art world is expanding in so many disciplines and exploring visual cultures in different ways. The boundaries between art and other disciplines are extremely blurry. For us, the point was to establish more connections to the territory in a way to produce long-term impact. It's of course difficult—it's a biennial, not the U.N. There's a limit to what you can do. What we're trying to do is establish prototypes of intervention that can become methodologies that can eventually become scalable, reproducible, replicable, in a way that can eventually grow or evolve after.
— As told to SCI-Arc editors