On Making Monster Objects: SCI-Arc Wraps DID With a Colorful Exhibition
On Friday, high school students from around the world took over SCI-Arc's walls with their Monster Objects: hybrid sculptures cut and pasted from quotidian dollar store objects, ranging from funnels and pushpins to pinwheels and paper clips. It was the final exhibition of the eighth installment of Design Immersion Days (DID), SCI-Arc's annual four-week summer program for high school juniors and seniors.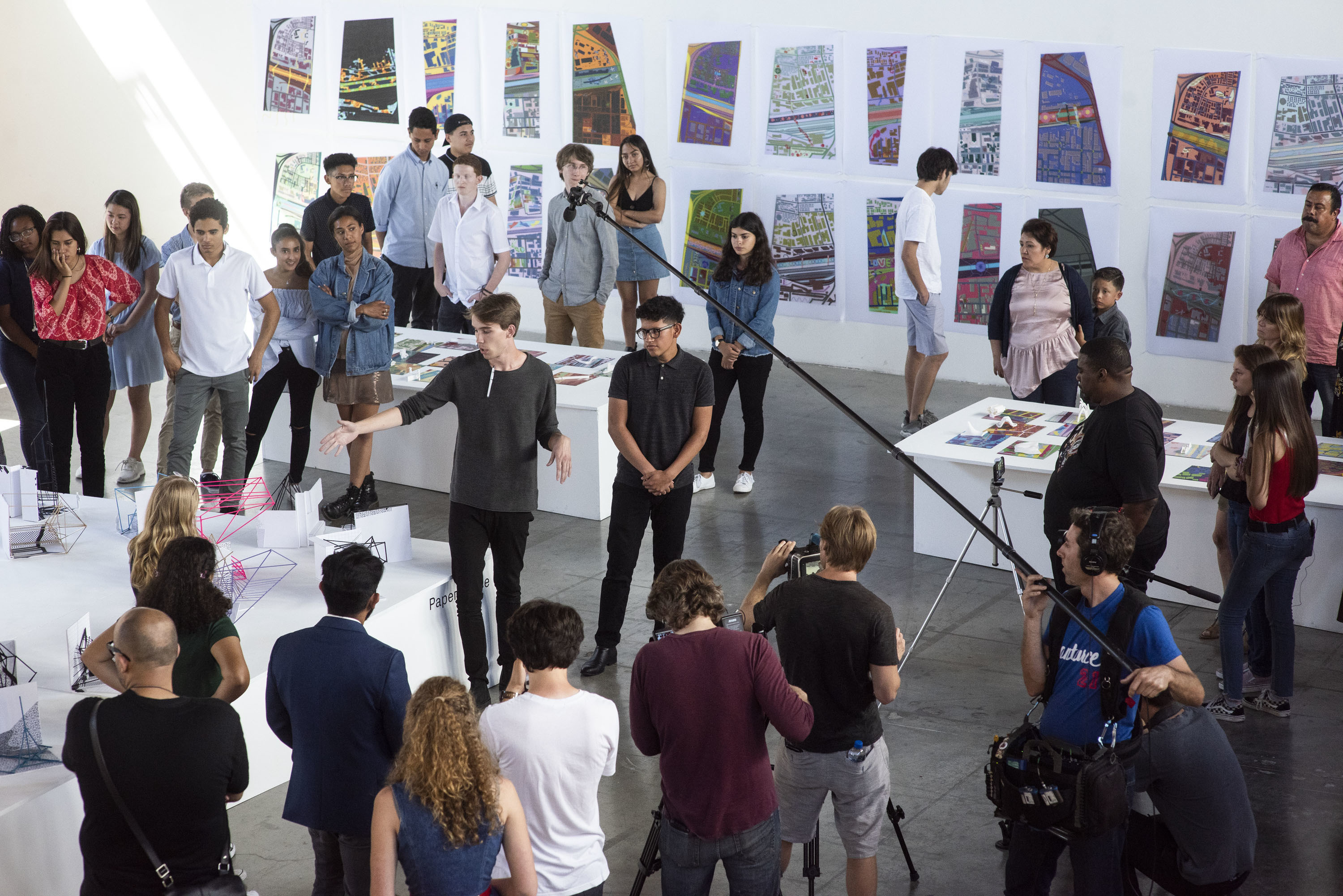 "The program is about developing ideas about studio culture is and the collaboration of design," says SCI-Arc faculty member Mira Henry, who coordinated the program, and co-taught it with Princeton's Sheila Lin. "Part of that is exhibiting their work. They run their final exhibition as a sort of studio tour."
For five days a week, from 9 a.m. to 5 p.m., students learned the ins and outs of a range of digital workflows, including Photoshop, Illustrator, two-dimensional sketching, three-dimensional modeling. They also took weekly field trips to landmark architectural sites in Los Angeles, including the former Masonic temple of the Marciano Art Foundation, Frank Gehry's Walt Disney Concert Hall, and the Eric Owen Moss-designed Hayden Tract in Culver City. The curriculum was designed to weave through different formats, from analog models to digital renderings and back again, creating scenarios in which students had to think through different tools and imagine non-traditional approaches. Take, for example, the assignment behind "Monster Object."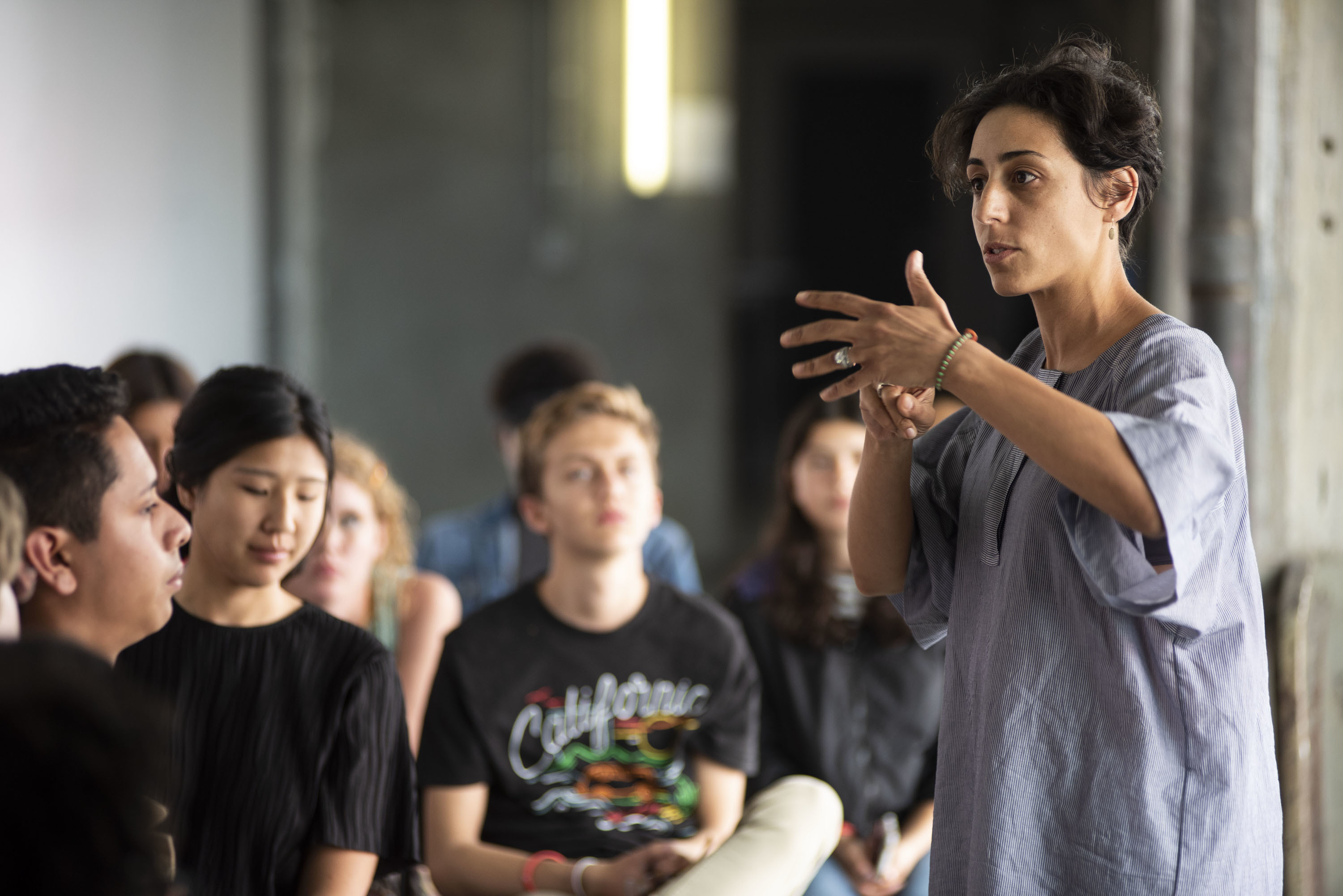 "It was a nonlinear way of designing," says Myah Hofer, a 19-year-old who came to DID from Ontario. The students were asked to pick two items from the dollar store—one functional, and one aesthetic—and combine them into something new, first as a rendering on Photoshop, then a two-dimensional sketch in Rhino, and finally the real-life models displayed in the exhibition. She and her partner, 17-year-old Sanad Battikhi from Jordan, had combined a funnel and some pushpins into a kind of creature with golden scales.

"It's was really an activity in design thinking," 16-year-old Hussein Al Hashmi from the United Arab Emirates says. (He and his partner worked with a combination of paper clips, popsicle sticks, feathers, and pinwheels.) "It challenged our ability to think beyond the normal, direct form of things."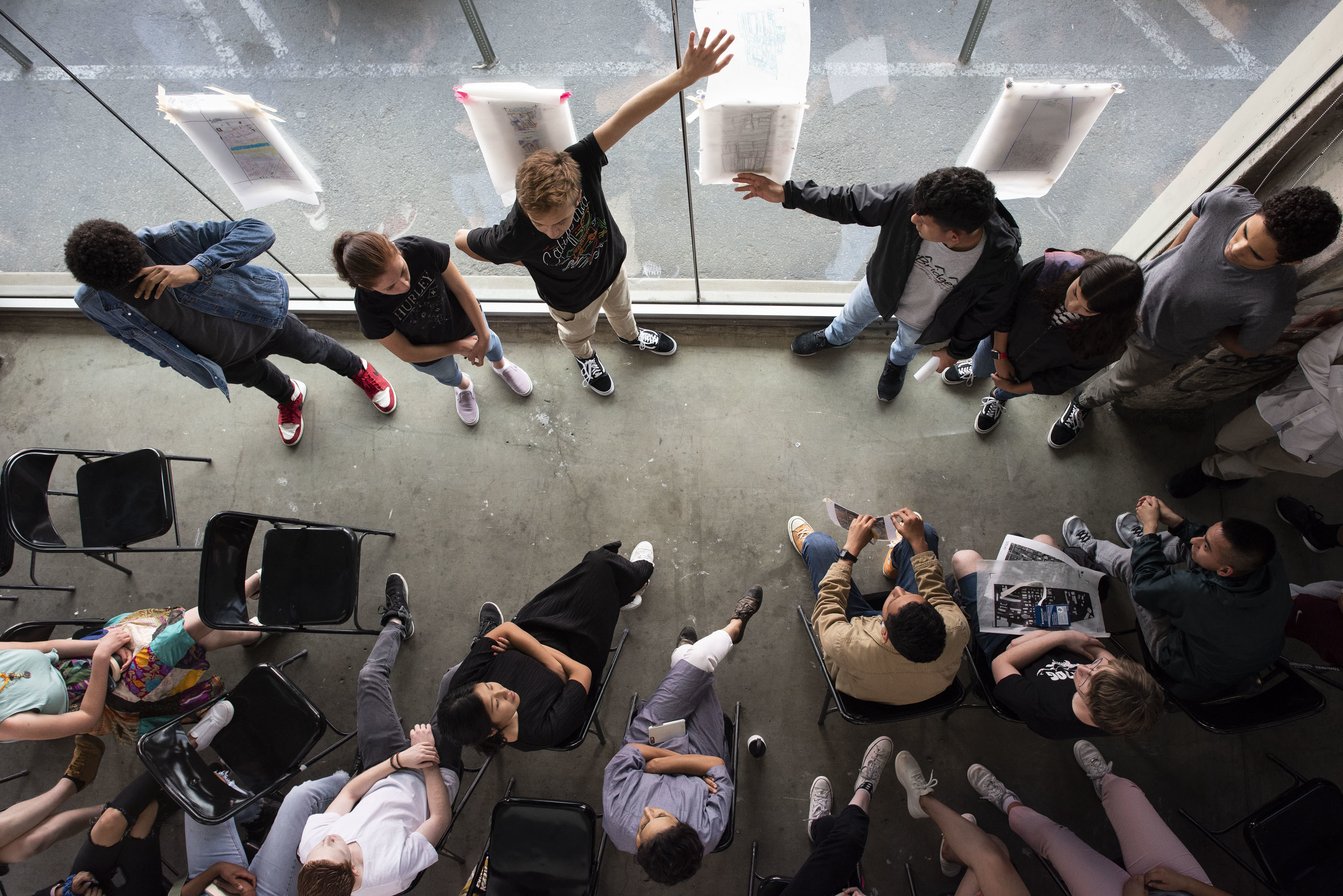 The exhibition also showcased the maquettes the students made as part of "Paper Space," what Al Hashmi describes as "an interpretation of light and shadow": they sketched lines onto a foam model and built the corresponding stick structure that would have cast that those them as its shadow. Over the four weeks, the projects progressively increased in scale, culminating in the final "Shape City," an urban planning exercise in which candy bars stood in for public amenities. After analyzing the shape typology of a Twix bar, Deena al Salem, a 17-year-old from Orange County, translated its form and scale into a multi-story playground.
"What I enjoyed the most is that I always thought architecture was typically taking a ruler on a piece of paper and making buildings," she says, which proved here not to be the case.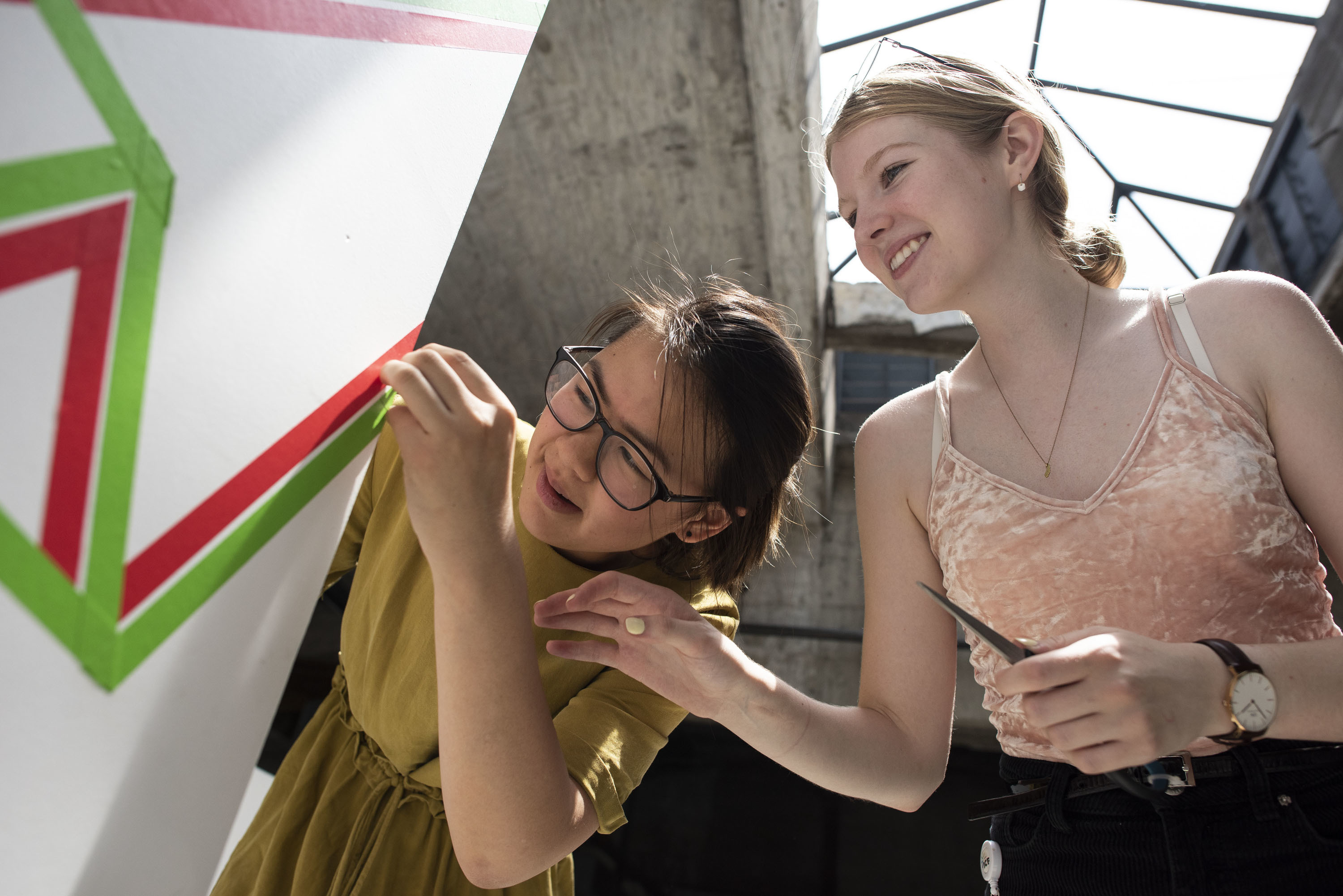 "More than just building, it [DID] taught us to look at things differently," adds Hofer. "That was the whole month: turn it upside down and look at it this way."
Of the 35 teenagers who attended this year, 22 based in Los Angeles County received need-based scholarships. Funding was provided in part by The Department of Cultural Affairs Los Angeles, with recruiting help from the National Organization of Minority Architects and the ACE Mentor Program of Los Angeles.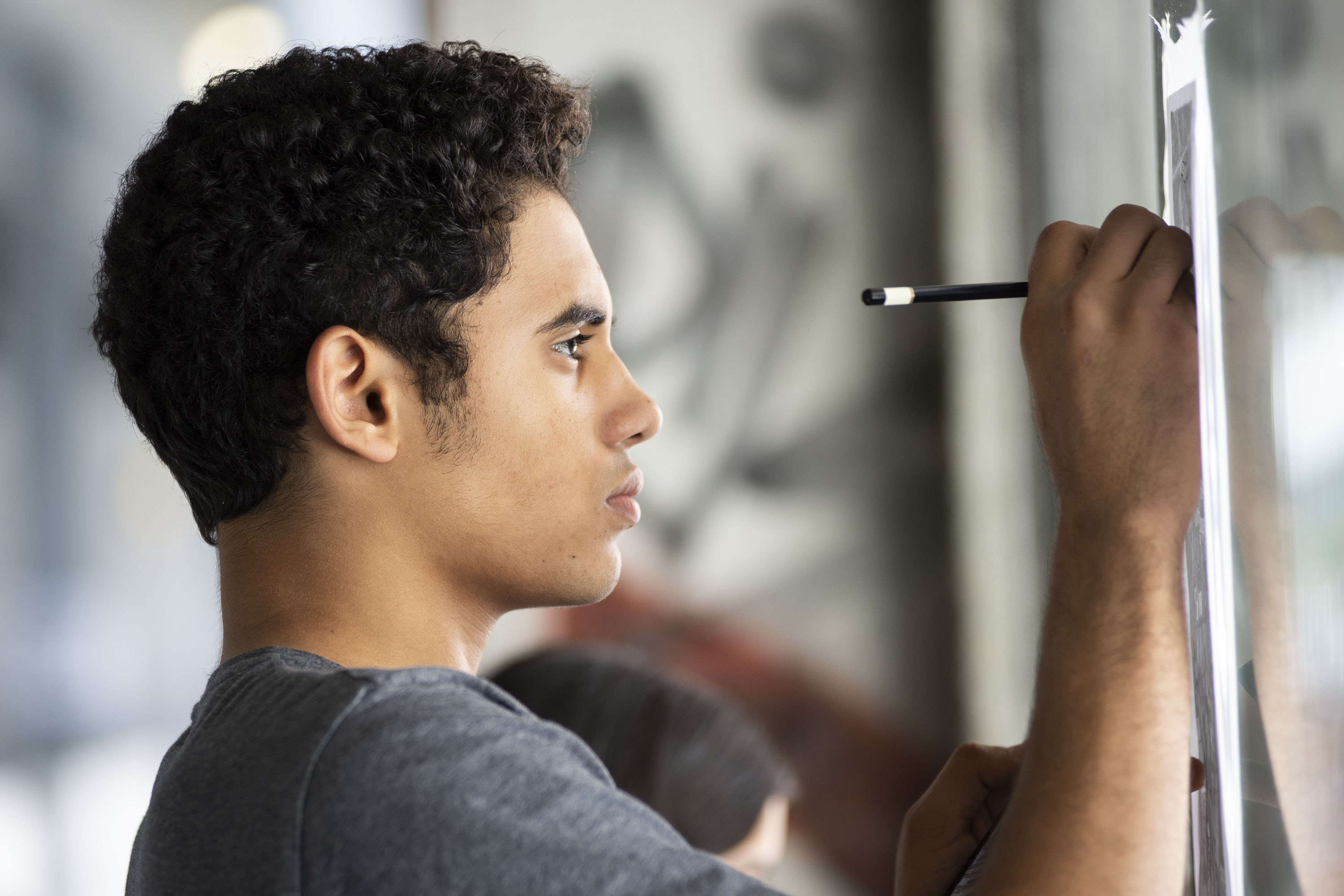 "The scholarships gives access to students that otherwise would not have the means to participate in a program that further develops their curiosity for design," says SCI-Arc director of admission Angel Montes, along with myriad other benefits. "They leave with a portfolio of the work they created here which they can use for an admission to college. This is in addition to the experience of immersion in a studio environment, and the confidence to share their ideas."