SCI-Arc Ranks among Top 10 Architecture Schools in the United States
SCI-Arc was named the ninth best graduate and undergraduate school in the country for 2019 by the annual DesignIntelligence survey, whose findings were published by Architectural Record earlier this week. Having steadily climbed the rankings for the past four years, SCI-Arc's graduate school entered the top 10 from its 13th-place ranking last year.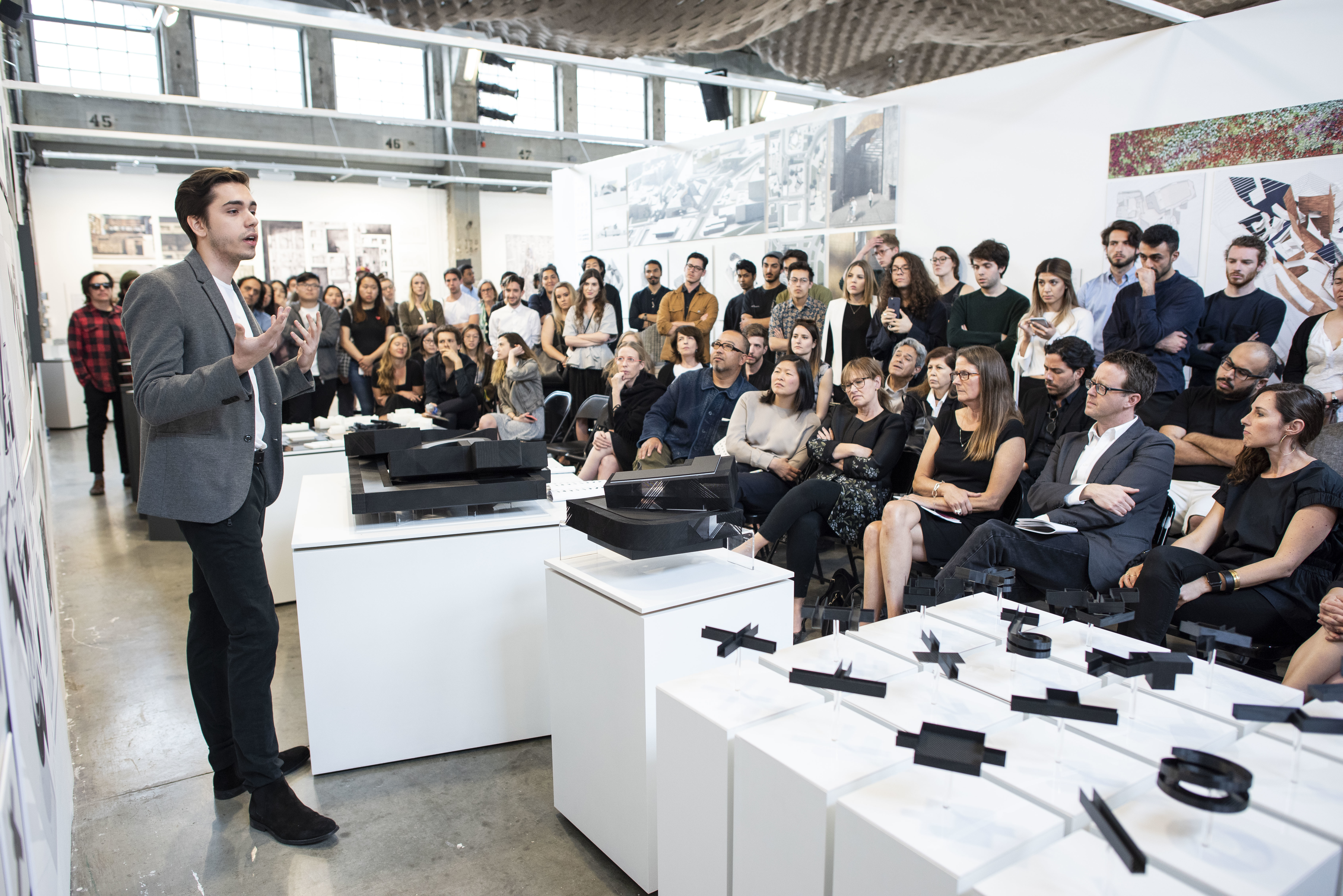 "Of particular note are the broad appeal of Cornell, SCI-Arc, and Virginia Tech," according to an editorial by DesignIntelligence president and CEO David Gilmore, noting SCI-Arc's well-roundedness. The school ranked Top 10 across all four of the survey's focus areas, including design theory, construction methods, materials, and sustainability, in both the graduate and undergraduate categories. Notably, it was ranked No. 2 in research and No. 5 in sustainability, and No. 3 in design theory among undergraduate programs.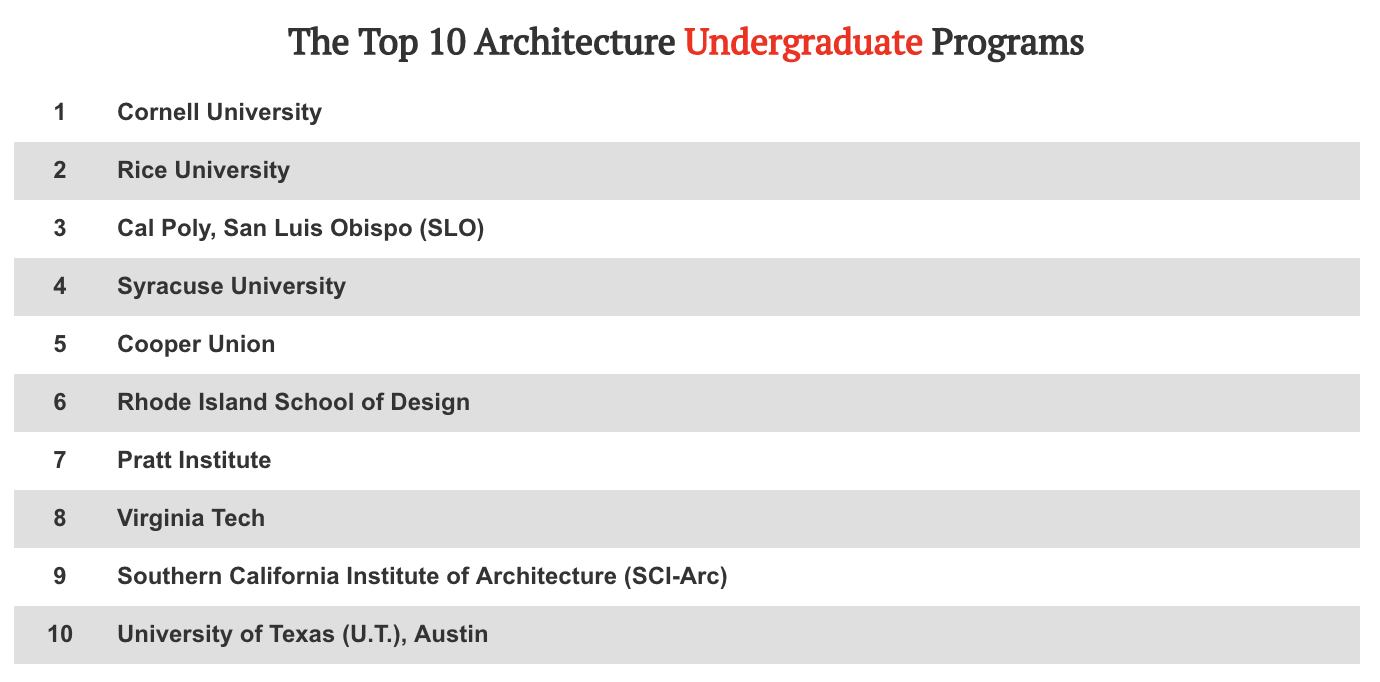 DesignIntelligence, the independent company that has carried out the survey for the past 19 years, asks hiring managers of architecture and design-professional firms where the greatest number of their hires of the last five years attended school. This year, they also began asking, "What schools do you most admire for a combination of faculty, programs, culture, and student preparation for the profession?" The survey received 4,500 responses, a marked increase from the usual 2,600-to-3,200 range it has received in previous years.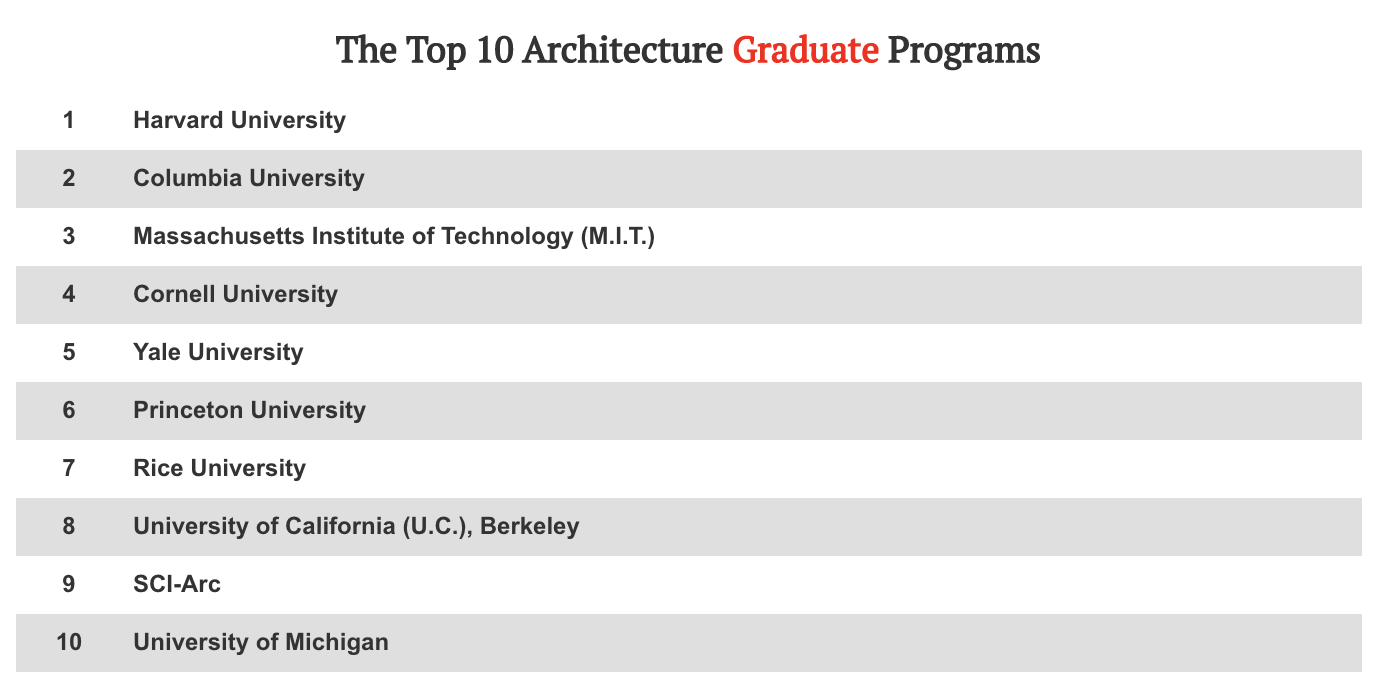 SCI-Arc finds itself in good company, ranking alongside Harvard, Columbia, and M.I.T., which topped the graduate school list. "These schools and the others in our top rankings are preparing the best of the best to enter the profession and to help transform it for the good of all," says Gilmore.