SCI-Arc Undergraduates Win Julius Shulman Emerging Talent Scholarship Award
For the eighth annual competition for the Los Angeles Business Council's Julius Shulman Emerging Talent Scholarship competition, three SCI-Arc undergraduate students took the top slot this year: Jose Avila, Ann Guttierez, and Erik Valle. Tasked with designing a transit-oriented development for future a Gold Line Metrolink stop in La Verne, California, they presented solutions to the defining issues in contemporary civic planning—emerging disruptive technologies, rising populations, and shifting demographics—all while keeping traffic in check.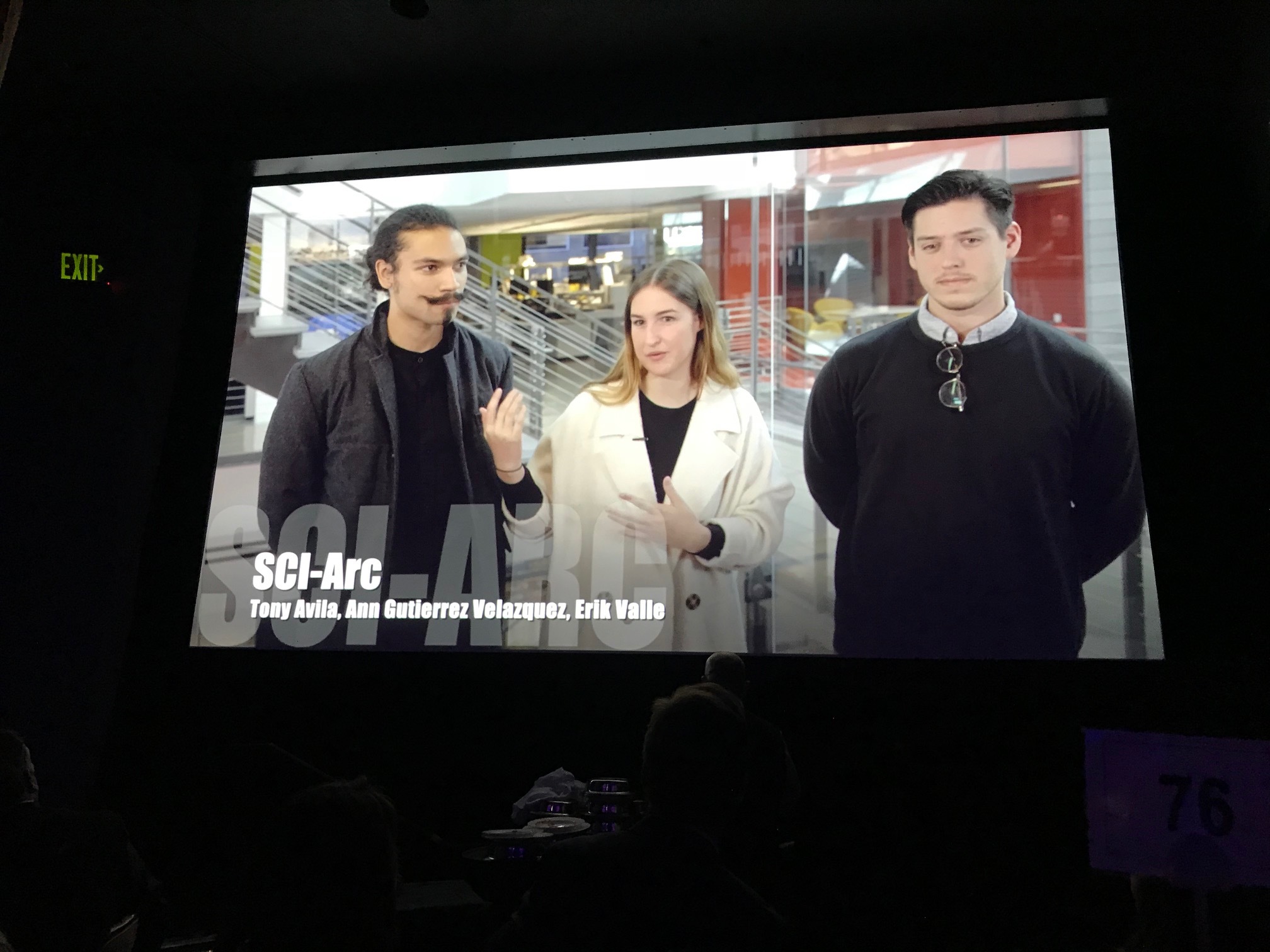 The design team's proposal comprises 64 micro units on a two-acre site, where the University of La Verne, Fairplex, Puddingstone Reservoir, and the Laverne Industrial Center are within a four-mile radius. What residents may lack in square footage in each micro unit, they gain in the exterior space of the shared lawn. Ground-level units feature rolling doors that allow for an indoor-outdoor experience.
The focal point of the design is its anticipation of the changes a new transportation amenity might bring to the area. As such, each module is a blank slate for residential, commercial, or office space, depending on the fluctuations of local industries. Each micro unit is a module separated by flexible walls that can allow several small units to turn into single big ones. A residential unit could become an office, a lab, or whatever the area might need.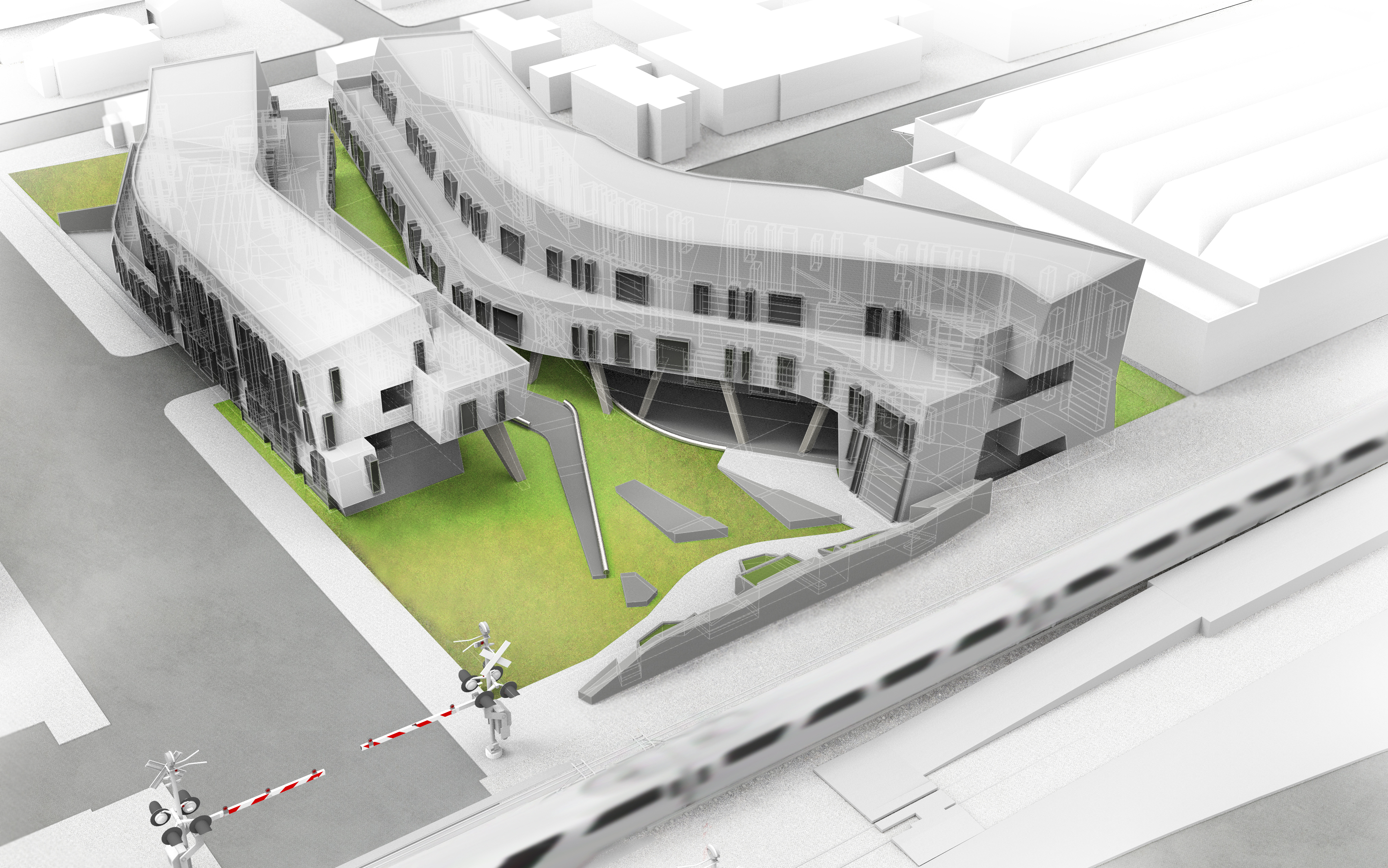 Finally, to reduce vehicular traffic and encourage the use of shared transportation, the scheme limits the amount of available on-street parking. While one consequence of urban sprawl has been the impractical distance between residents and different sites of public transportation, the team doesn't discount the potential for autonomous vehicles to close that gap. "Why drive your car 10 blocks to the Metro when you could easily call for a Metro car to come pick you up and deliver you to the station?" asks Avila. The future is full of possibilities.