SCI-Arc Students Wrap Eventful 2019 Japan Studio in Tokyo
SCI-Arc's 2019 Japan Studio is currently in its final week of coursework in Tokyo. As in previous years, students spent the full summer semester on Hosei University's Ichigaya campus coordinated by SCI-Arc design faculty John Bohn, studying contemporary architecture and design-related topics, such as fashion, film, and storytelling, within the diverse cultural and historical landscape of Japan. This year's iteration of the studio curriculum began with a seminar class led by Thomas Daniell at Kyoto University based on his recent book An Anatomy of Influence, and included tours of Kyoto and Nara, as well as visits to see SCI-Arc alumnus Kazu Arai at his home in Kyoto and recent SCI-Arc alumna Ivy Chang at Universal Studios, Osaka. Students also took a seminar course with University of Tokyo-based structural engineer Jun Sato where they had the opportunity to work with his proprietary software on 'naturalness,' and helped to design, build, and install a large washi-paper structure for the Insects exhibition at 21x21 Design Sight Museum in Tokyo, which opened in July. SCI-Arc students were additionally able to attend the lecture Arata Isozaki delivered in Tokyo immediately after winning the 2019 Pritzker Prize.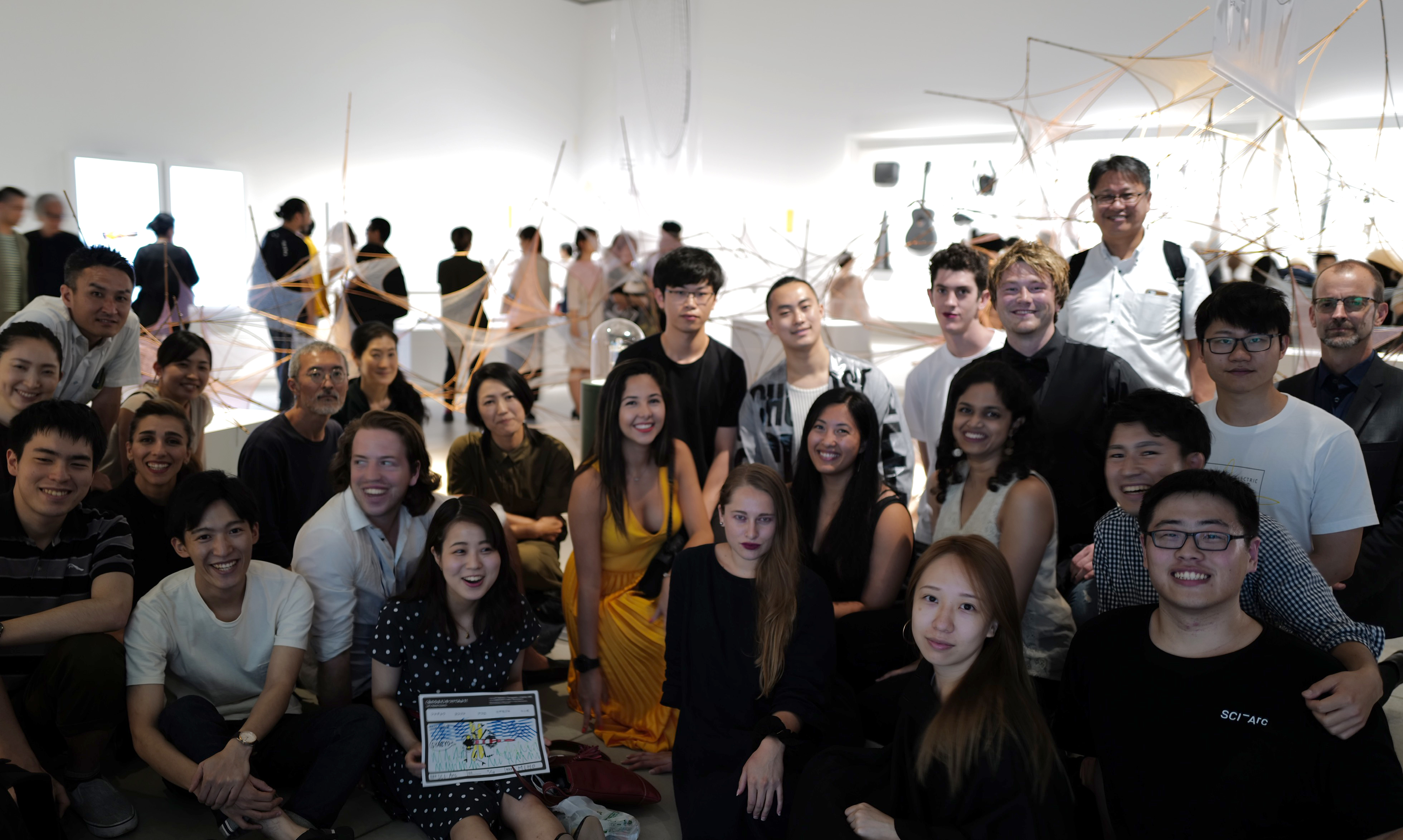 As a cultural component intrinsic to the studio coursework, students were also led on walking architecture tours, saw ongoing exhibitions and performances, and explored the vibrant and unique districts of Tokyo. They also participated in a film projection-mapping workshop with faculty and students from Hosei University, Keio SFC, and University of Tokyo, and worked with Hirose Daisuke of Archicomplex and Meiji University. The films focused on neighborhoods and local subjects in Tokyo that ranged from the ghosts of Yanaka cemetery and light in the Harmonica Yokocho of Kichijoj, to the Yamate district of Yokohama and literary landscapes of Rikugien Garden, to the danchi of Kawasaki. Students premiered their short films in the Terrada Art Complex during their 'Archithursday' event. Students also participated in a fashion workshop with designer and founder of innovative fashion school Cocconogacco, Yoshikazu Yamagata, in which they were able to learn about and experiment with contemporary Japanese fashion, and design their own pieces under Yamagata's instruction. Sessions with Yamagata and fellow designer HATRA, and accompanying studio work done with other Cocconogacco students will culminate in a fashion show in early August.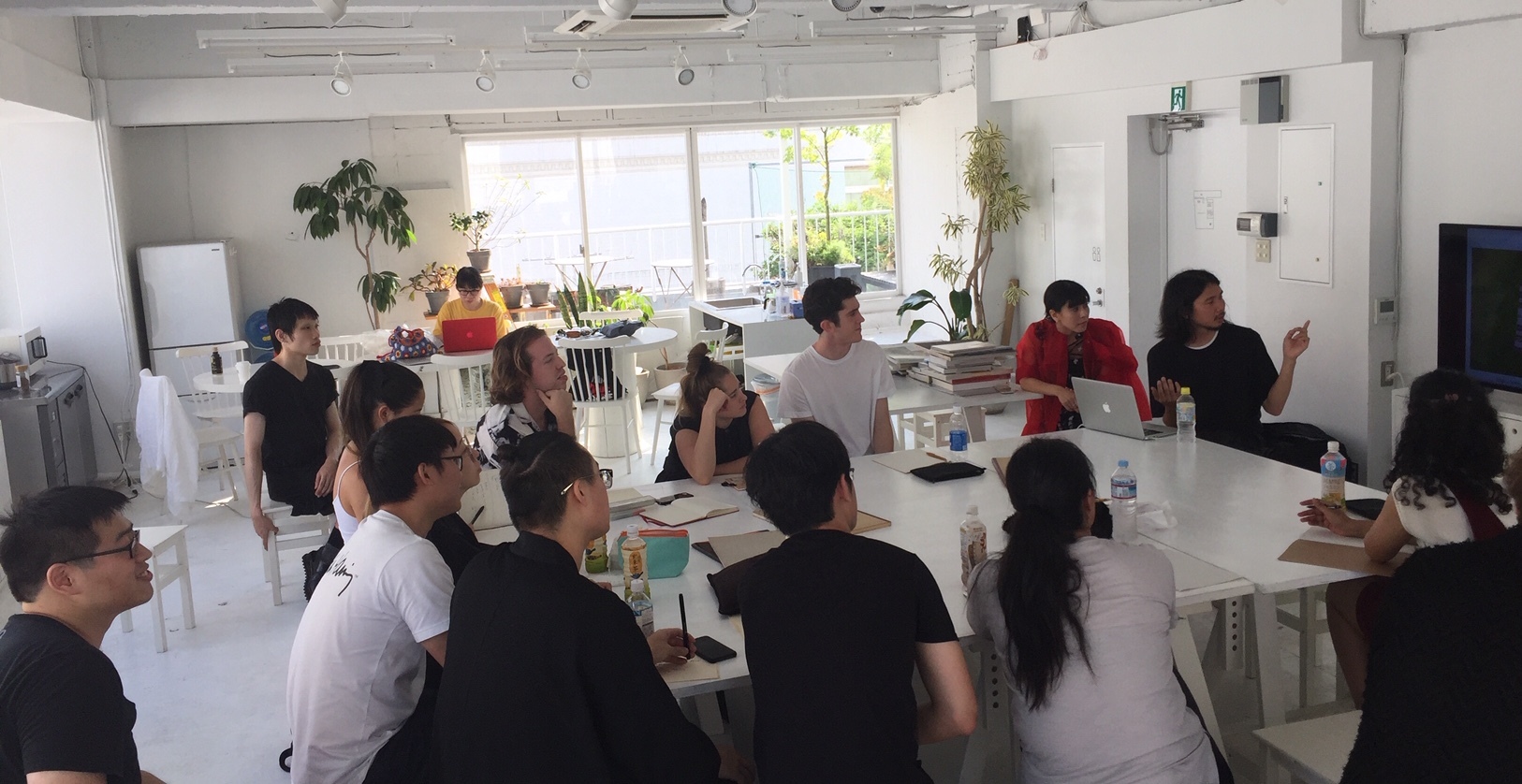 Another section of the studio curriculum prompted students to delve into energy-biased techniques of design and representation to propose a series of visitor atmospheric centers in Ginza for the 2020 Tokyo Olympics. Emphasizing both the dynamic energetics and complex narratives of this rich and multifaceted neighborhood of Tokyo, such as the mysterious history of Ginza's Marugen buildings, students worked to produce proposals for architecture that mediated both energic and human behaviors. Workshops led by SCI-Arc design faculty members M. Casey Rehm and Damjan Jovanovic provided an opportunity for students to incorporate aspects of AI, gaming engines, and storytelling to their studio projects. Sampling from the various seminars, workshops, and their own personal experiences in Japan throughout the summer, students selected relevant pieces to present a comprehensive architectural project that served as a representation of Tokyo in 2020.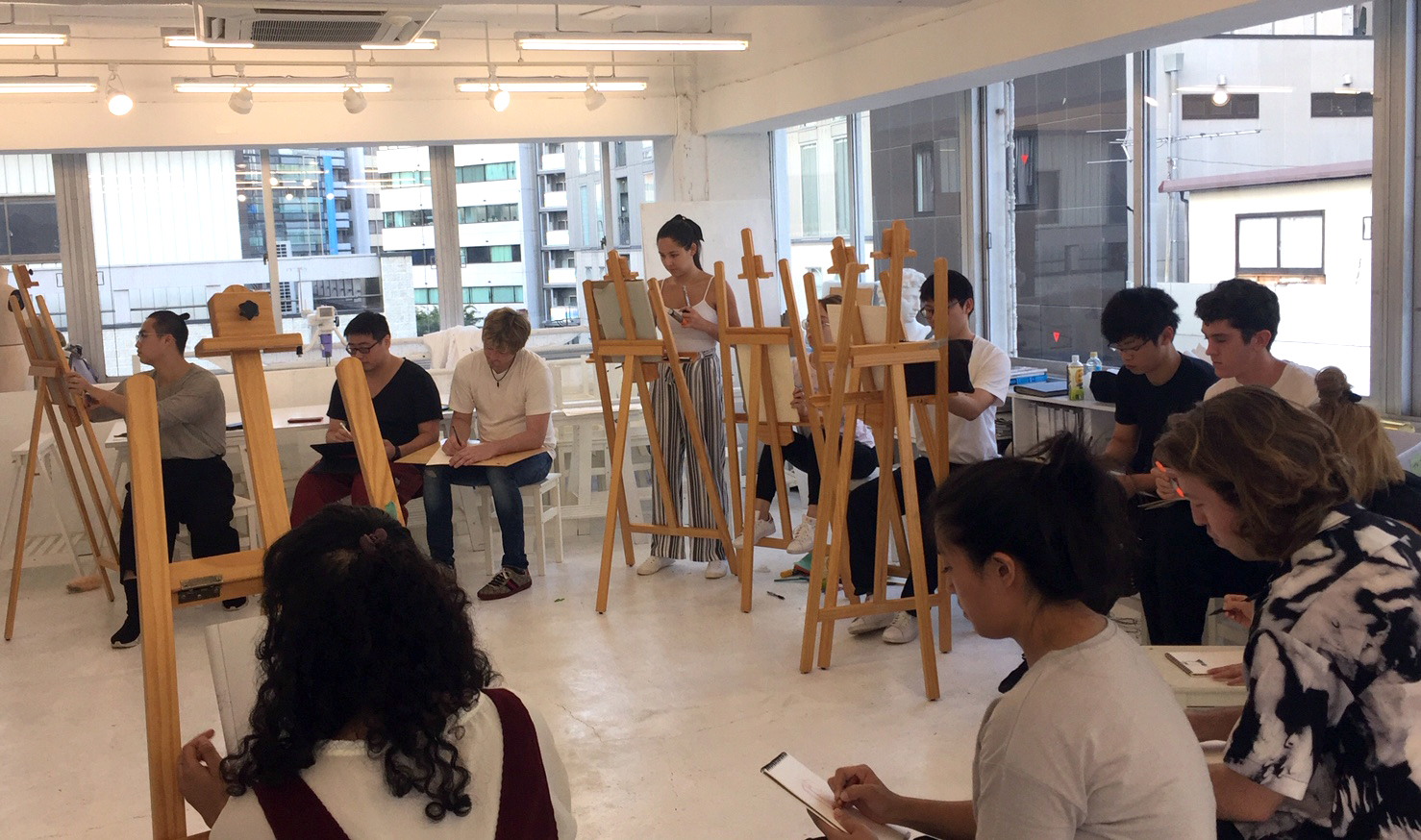 "The intent of the Japan Studio is to apply the ideas and techniques that students develop at SCI-Arc while engaging issues of contemporary importance to critical architectural discourse generally and Tokyo specifically," remarks Bohn. "Being exposed to and learning from leading Japanese academics and practitioners in adjacent design disciplines, students are immersed in the wide range and rich depth of both traditional and contemporary Japanese cultural production."
Find out more about SCI-Arc's international programs.