Goethe-Institut Symposium Focuses on Robust Discussions Surrounding Homelessness
This past week, SCI-Arc hosted the Worlds of Homelessness symposium in partnership with the Goethe-Institut Los Angeles at its Arts District campus. Co-organized by SCI-Arc Coordinator of Sponsored Research and Learning Assessment Erik Gheniou, the five-day event featured panel discussions, live performances, and film screenings geared towards the interdisciplinary examination and application of ideas around the pervasive issue of homelessness in Los Angeles and across the United States.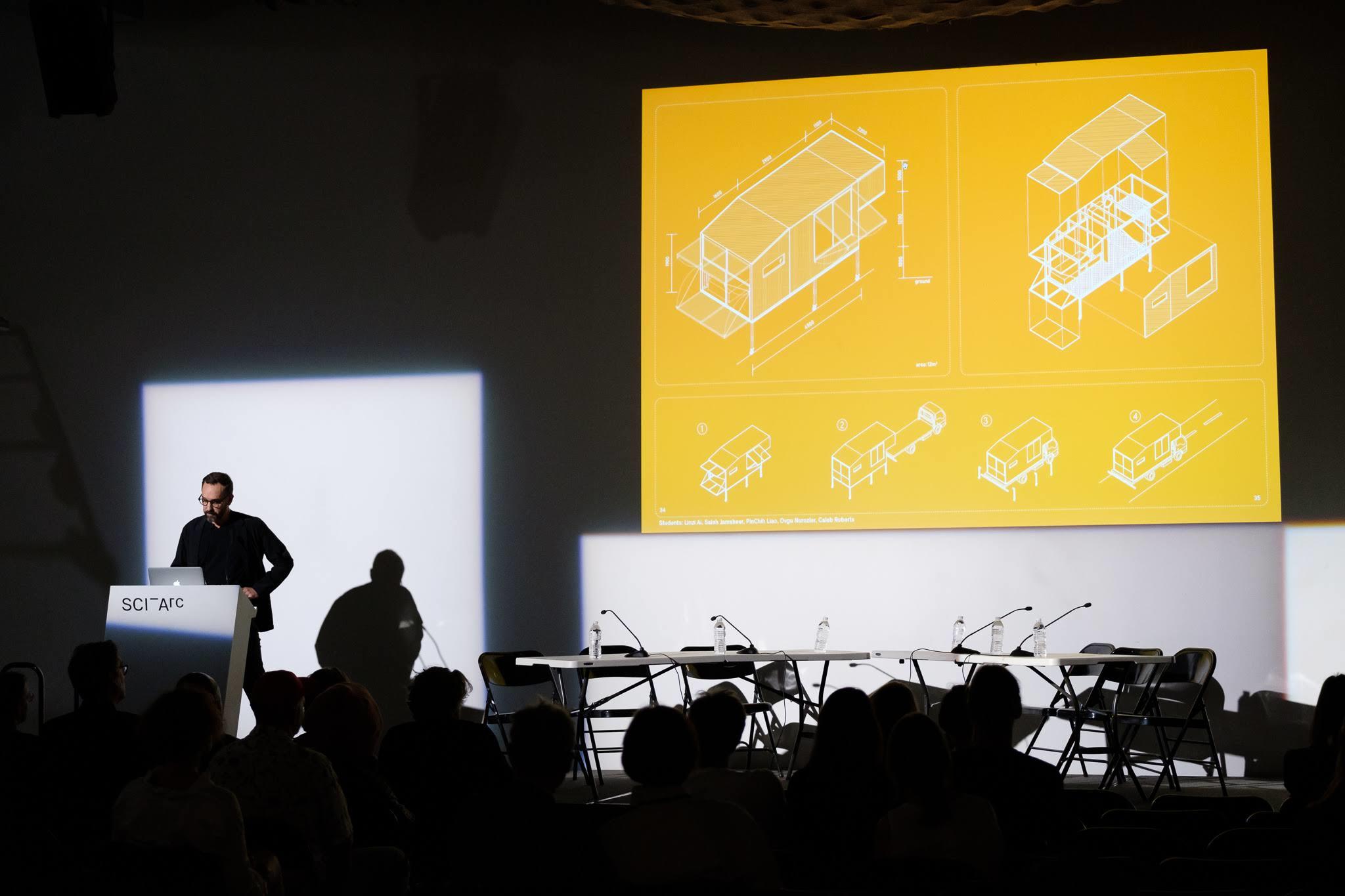 Worlds of Homelessness is a project developed by the Goethe-Institut that encourages cross-disciplinary engagement with the issue of homelessness and its many related factors such as class and income disparity, rising housing costs, racism, mental health, gentrification, and migration. Bringing together local and international artists, architects, and scholars to present their work, the symposium created a platform for those involved to share thoughts and explore a range of strategies being employed to address the many questions and approaches surrounding homelessness.
Several of the panels throughout the week presented homelessness in terms of relevant themes, posing inquiries such as, "How can artists engage with homelessness in a meaningful way?" and "How can design engage with housing insecurity and homelessness and nurture thoughtful processes with communities?"
In his introductory remarks for the event, SCI-Arc Director Hernán Díaz Alonso acknowledged the difficulty in generating answers and solutions to homelessness but emphasized the responsibility for a school of design to facilitate these discussions and act as a bridge between disciplinary worlds. "I think it's important from our end, on behalf of SCI-Arc," he said, "because we believe in the power of design as how we can be part of and contribute to this conversation."
Open to the public for free from October 22-27 at venues across the city and in cooperation with the Los Angeles Poverty Department's Skid Row History Museum and Archive, NAVEL, SCI-Arc, Thomas Mann House, and the Institute on Inequality and Democracy at UCLA Luskin, the event series culminated with the Los Angeles Poverty Department's 10th Annual Festival for All Skid Row Artists in Gladys Park, Skid Row on October 26 and 27.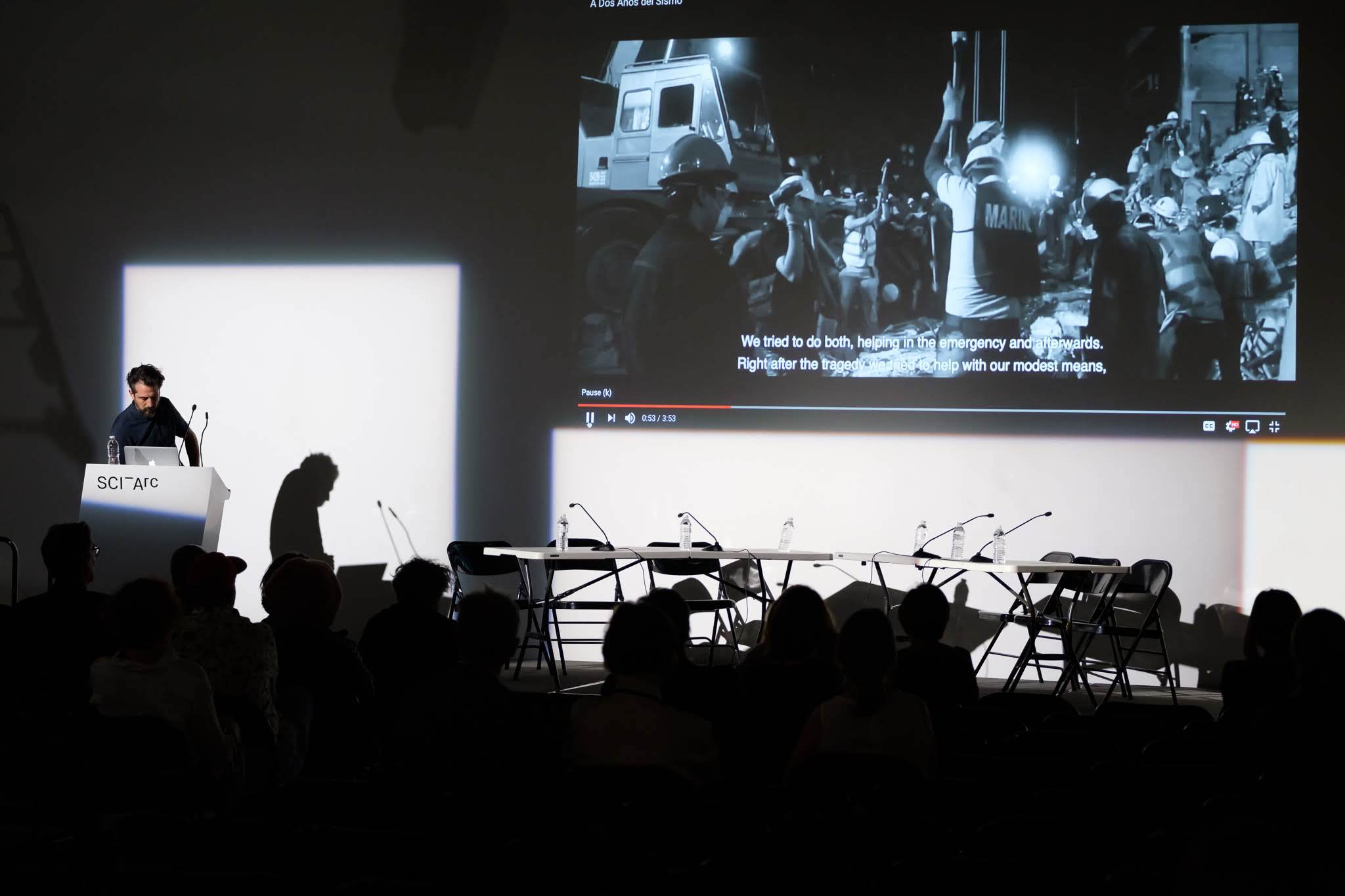 Díaz Alonso concluded his address with a note of optimism and a recognition of the homeless population as inextricable from the culture of SCI-Arc and its position within the Arts District: "We're in the neighborhood, these are our neighbors; we don't want them to go away, we want them to have a good life. We take it very seriously, and as I said, it's at a very basic human level the least that we can do; to keep paying attention and trying to get working."
Complete program information including all events, panels, and participants available here.